London is one of the most popular cities for travelers to visit on the planet. It has a special allure that will never go away. Because there are hordes of tourists visiting every year, there are plenty of tourist attractions that have been created simply to extract money from unsuspecting tourists and not provide an enriching cultural experience. They prey on stereotypes and historical inaccuracies. We travel to Britain for its wonderful heritage and we tend to keep our itineraries focused on that – it provides a more enriching experience. Some people really like these types of attractions. That's why they're so popular and are able to stay in business. But we prefer more authentic travel experiences when we've crossed an ocean. We can see a haunted house or visit an amusement park back home. London is not an amusement park so here is our roundup of places to avoid on your next trip to London.
I should add that this list is entirely our opinion based on 15 years of travel to London. I suspect that it will come off as snobbish but as I said, this is just our opinion. If you enjoy these places, then that is all that matters.
What was your worst tourist trap experience? Let us know in the comments!
Madame Tussauds
This is probably London's oldest tourist trap. Yet it remains one of the most popular attractions in London. What makes this place so popular? Well, you can stand face to face with exact wax replicas of famous people. Royals. Celebrities. Historical figures. Worst yet, to get in requires an extremely long wait that can last hours. So to visit this place, you must spend time in a long line, pay ridiculous amounts of money in admission (almost $50 per person, $75 if you want 'fast track' entry) all to shuffle into a crowded attraction filled with waxworks. And now that they've closed the planetarium, that's one less reason to visit the place. If you want to look at famous people, visit the National Portrait Gallery instead – it's free and it's filled with amazing portraits of historical figures past and present.
London Dungeon
Recently relocated to the former London County Hall, the London Dungeon is a macabre and frankly terrifying place to visit. The people who work there put on a horror show – there is no claim to any sort of historical accuracy – it's entertainment. It's billed as a tour through 1,000 years of London brutal and filthy history. Instead, you'll pay West End prices for admission and stand in Tussaud's style lines waiting to get in. If you want a more authentic look at London's history, check out the Museum of London, soon to be moving to Old Smithfield Market. The Museum of London provides a fun and fascinating look at London's history that's rooted in fact and scholarship but that doesn't make it boring – there's plenty to do for kids and they won't end up with nightmares (which will surely be made worse by jetlag).
The London Bridge Experience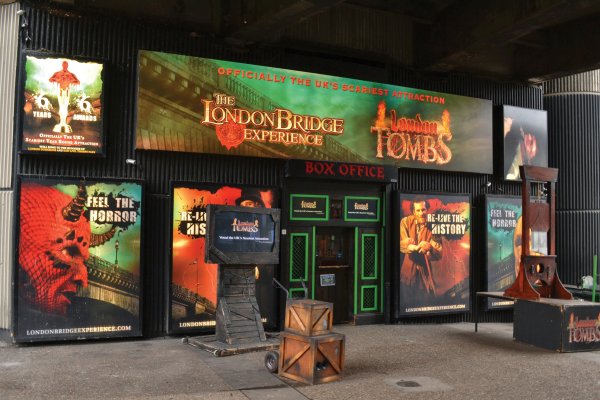 Like the London Dungeon, The London Bridge Experience is basically a horror show that claims to take you on a 2,000-year journey through London history. It's another amusement park built into the basements of London Bridge Train Station (which is a more terrifying place to navigate). As with most of these places, your experience will vary based on the quality of the actors working that day. You would probably find a visit to your local renaissance faire more illuminating. For an alternative place to visit, try the Tower Bridge Experience where you can learn about the history of London's most famous bridge and how it was built. You can also arrange tours of the bowels of the bridge and see how it operates.
Ripley's Believe It or Not!
Located in Piccadilly Circus (more on that in a moment), this 'museum' is a tribute to the weird and wonderful. Most of the artifacts stretch the reality of truth and have no historical basis. I've heard many describe the exhibits as tired and showing their age. So while the visit may be entertaining, you won't really experience anything enlightening. If you want to see cool and weird specimens, consider visiting the Hunterian Museum at the Royal College of Surgeons which features thousands of preserved animals specimens. And none of them will be fake and there probably won't be a line either (though it's closing from spring 2017 until 2020 for refurbishment).
Harrods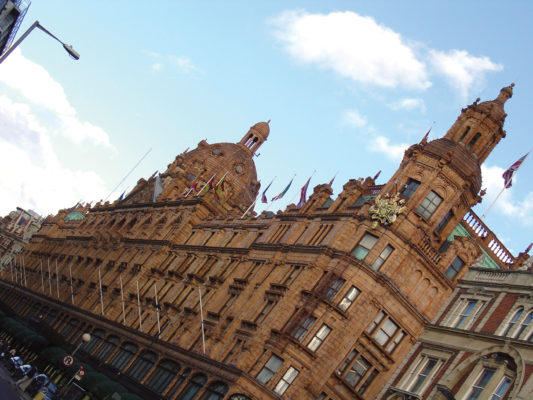 For decades, whenever you imagined a London department store, you imagined Harrods. Once billed as the store where you could buy anything from a thimble to an elephant. Their iconic lit facade makes a classic London photo. But Harrods has changed. After a succession of foreign owners, Harrods, while continuing to bask in its 'Britishness,' is just not very British anymore. It's now a very high priced department store for wealthy foreign shoppers. It used to be a store where the average person could shop and buy something special but not anymore. The only things that are still affordable are the Harrods branded trinkets that seem to take up half the store. If you want a truly British shopping experience, there are still many stores like Locke Hatters or Smith and Sons Umbrellas that provide classic Britishness. Fortnum & Mason is a better stop for a British experience or even John Lewis on Oxford Street (but not Selfridges).
Piccadilly Circus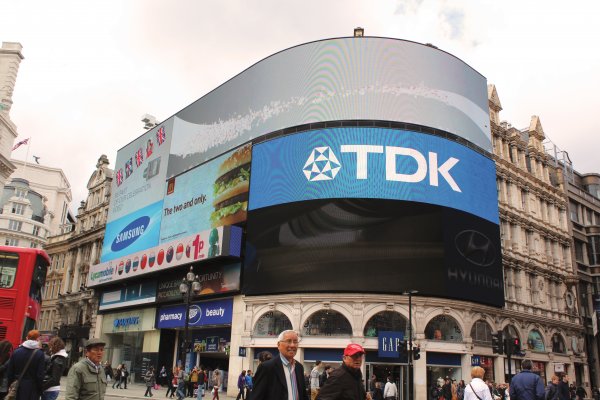 It has the charm of a giant billboard on the side of the motorway. Think Times Square on a smaller scale. The Circus itself is a very very busy traffic intersection and very busy with people going to shows in the West End. The Statue in the center is usually mobbed with people and while the spot is very famous, when you're standing there, you realise it's just famous for being a billboard. The thrill wears off very quickly. Instead, visit some of the shops nearby such as Hatchards – the UK's Oldest bookstore. Or take in a West End show instead which is sure to be a more memorable experience than looking at a Coca-Cola billboard as you get pushed and shoved by an unfriendly crowd while navigating the busy intersection.
Street Performers
Street performers, or buskers as they're called in Britain, can add color to a trip to a major city but they have become a nuisance in central London. It's getting really bad in Trafalgar Square, specifically the public square in front of the National Gallery. There are street performers there every day – the Yodas are now the ones people recognise the most. While they can be entertaining, they're taking away from the stateliness of the National Gallery and the attractions in the surrounding area. Massive crowds form around the performers making it difficult to navigate. Don't encourage them with your loose change. Street performers are better placed in Covent Garden or Leicester Square where they have permission to operate but even in those places, crowds have become a problem.
What was your worst tourist trap experience? Let us know in the comments!