Everyone has their favorite local, the place where you go at the end of the day to unwind, have a pint, and forget that dreaded cell they still call an office. However, when you're on holiday, you may not want to find a normal pub. You may want something with a bit of flair, a dash of the different, and perhaps even the strange. Next time you find yourself in London, be sure to check out one of these five unusual spots to pull a pint.
1. Windsor Castle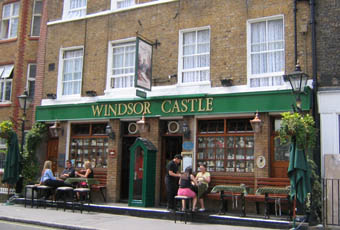 No, there isn't a pub in the castle itself. The Windsor Castle pub is located in the neighbourhood of Maryleborne and relishes in the nation's ties to the royal family. Pictures of present and past members of the Windsor family adorn the walls, and there's even a full wall mural dedicated to Princess Diana. Plaques are a constant fixture in the bar, many marking the favourite spot of a regular, and even some reserved for children on the day they reach drinking age. What's more, if you have a handlebar mustache, you can attend the monthly meetings of The Handlebar Mustache Club of Great Britain. Photos of their members and others with great handlebar mustaches, as well as club trophies, are also part of the decorations.
2. Ye Olde Mitre Tavern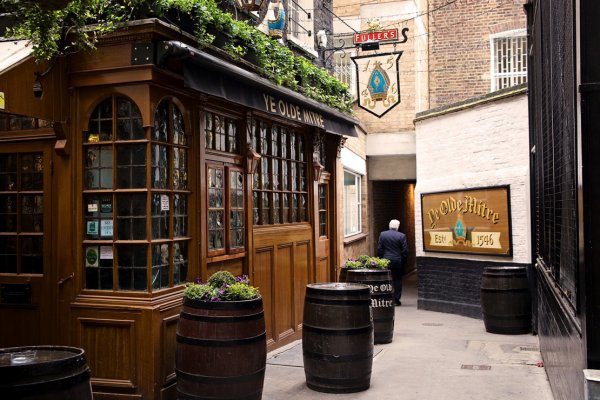 Hidden in the depths of the Holborn, this pub is accessed down a couple of alleyways, tucked into the depths of the city. As they say on the website, Ye Olde Mitre takes its traditional pub-keeping seriously. Essentially, it's a traditional pub in a very unusual place, kept away from the easy route of most tourists, so it's sure to have only locals or tourists who were really looking for it. Besides being one of London´s most hidden pubs, Ye Old Mitre is also one of the oldest with its history dating back to 1546.  Though it appears small on the outside, surely the builders must have been Time Lords as it feels bigger on the inside than it appears on the outside.
3. Evans and Peel Detective Agency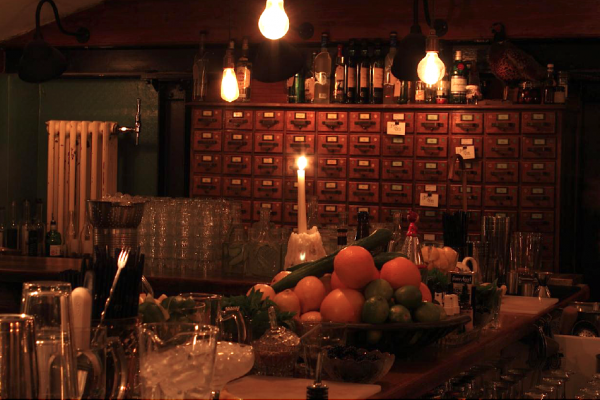 I love a good speakeasy as much as anybody (and remember, the password is always "swordfish"). They're always good for a trip back in time to a part of American history when prohibition won out and outlawed spirits. Evans & Peel near Earl's Court requires an interview to see if you've got the "right stuff" before you're allowed to enter. Once you pass the test, The Detective will allow you inside, opening a hidden door behind the dusty old bookcase. It's a big high-end and pricey, but completely worth it to experience the nostalgia of the 1920s in America. Besides cocktails, they offer a variety of American cuisine that tourists may find appealing. They also host a burlesque show.
4. Bounce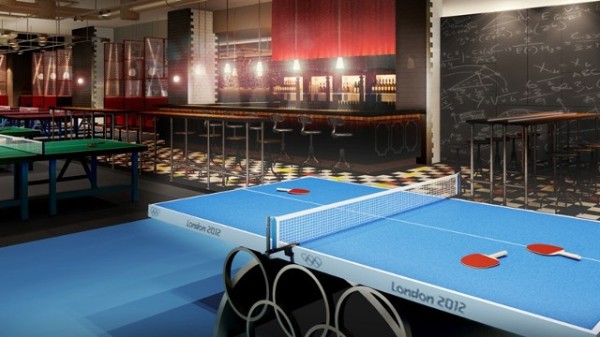 Ping-Pong. One of those games you may not play on a regular basis, but get a few pints in you and suddenly your Forrest Gump, ready to smash the Commies with your Ping-Pong pint prowess (say that three times fast!). Bounce is a pub located in Holborn that features 17 Ping-Pong tables as a part of its décor. This place is so crazy-dedicated to Ping Pong that even the dining tables are Ping Pong tables (just don't try to play on them while others are eating).
5. The Mayor of Scaredy Cat Town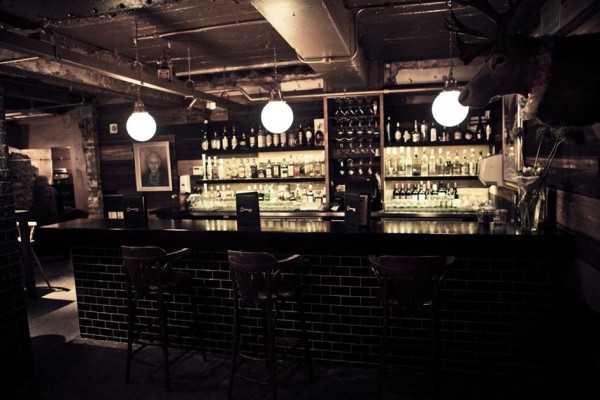 Another of London's speakeasys, this one has the most unusual entrance of all—a fridge. First, you head to The Breakfast Club on Artillery Lane, just off Bishopsgate, and you'll see what looks like an ordinary fridge inside the all-day breakfast restaurant. Inside you'll find a bar of bare wood, bricks, and animal heads adorning the walls. The cocktails may be a bit on the pricey side, but the atmosphere, live music, and experience will be totally worth it. Plus, your friends get to wonder why you're taking a picture of yourself coming out of a fridge.
Have you been to any of these pubs? Which one is your favorite?