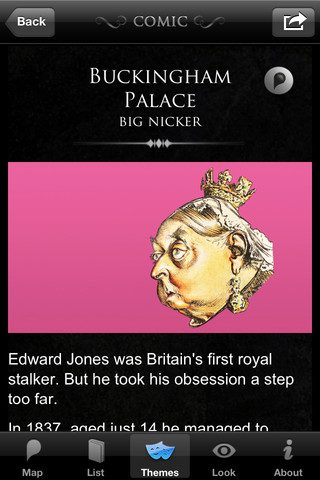 We discovered this lovely iPhone app before our last trip to London and we just had to share it. It's a ton of fun. I'll let the app developers fill you in:
Ever felt you're not being told the whole story? Black Plaques lift the carefully-placed rug to discover a big stain under it:
Executions in Trafalgar Square,
Underwear looted from Buckingham Palace,
Putrid gases pumped up Big Ben,
Prisoners of war in Kensington,
Murder in St Paul's…
Retrospectively rubberneck on some of London's least celebrated tales. Black Plaques don't skimp on detail so events loom large once again.
What with augmented reality to accompany each story, the effect (most notably with police photos at Jack the Ripper murder sites) can be alarmingly vivid.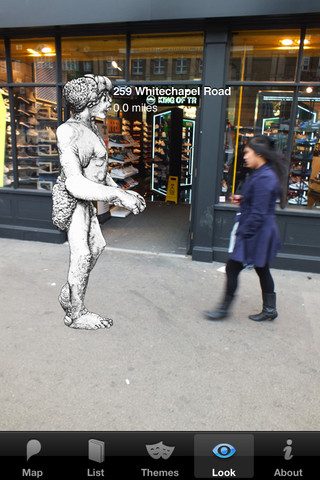 But on a lighter note, it's not all misery and gore. Black Plaques immortalise any episode where mankind was not enjoying its finest hour – heroic failures, lewd antics and tragic misfortunes mix with the mysterious, farcical and misguided, topped with a dollop of the downright peculiar.
Over 300 virtual plaques create a compendium of colourful vignettes, little-known to locals let alone visitors, exposing the foibles and failings that DON'T get mounted on a wall.
FEATURES
Original content comprising over 75,000 words and 600 images
Stories interconnect for armchair browsing
Check-in on Foursquare, share on Facebook and Twitter
Data connection needed only for map and social media
You don't need to be in London to enjoy this app.
Click here to download in the iTunes App Store.
We loved this app! It was a lot of fun on our last trip to London.