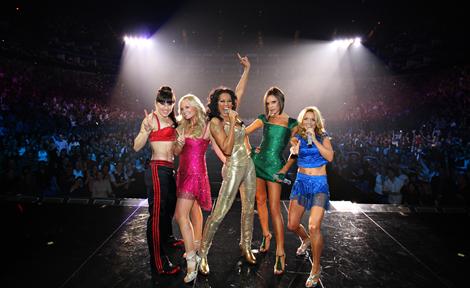 Judy Craymer, producer of the global smash-hit musical phenomenon MAMMA MIA!, has announced that the new musical, VIVA FOREVER!, will open at the Piccadilly Theatre in London's West End, with previews from Tuesday 27 November and officially opening on Tuesday 11 December 2012.
With songs from the world-famous Spice Girls, Judy Craymer has assembled a creative team that includes script writer Jennifer Saunders (Absolutely Fabulous, French & Saunders) and director Paul Garrington to bring the original story of VIVA FOREVER! to the stage.
VIVA FOREVER! tells the story of a beautiful, talented girl and her best friends who get swept up in the obsession of today's TV celebrity culture. As she follows her dream, the musical charts her journey into the world of overnight fame and its impact on her relationships with her mother and the friends she thought she'd have forever. From London to Spain and back again, as they confront the bitter reality of fame and as the world judges her, she and her mother learn to empower themselves and be who they really want to be.
"Jennifer Saunders is a comedy goddess and a brilliant collaborator," says Judy Craymer. "I feel incredibly fortunate that she agreed to write this story, her first West End musical. With her razor-sharp, witty insight she completely captures relationships, she gets the theatricality and comedy of the TV talent show and chaos that ensues for family and friends. She understands the anxieties in women, the fear of judgment and trepidation that one day they get to a certain age and become invisible. Her story embraces all generations."
The Spice Girls have had nine Number One singles and sold over 75 million albums worldwide, and many people in the audience will already know the songs featured. The Spice Girls attended the press launch of the musical in London on 26 June.
The box office is now open.
Performance times
Monday – Thursday at 7.30pm
Friday at 5.00pm and 8.30pm
Saturday at 3.00pm and 7.30pm
Press Night 11 December at 7.00pm
Booking period 27 November 2012 – 01 June 2013
Prices
£52.50, £35.00, £20.00 – all performances until 10 December 2012
£67.50, £45.00, £20.00 – all performances from 11 December 2012
Parties of 6+ £57.50
Box Office
Piccadilly Theatre, Denman Street, London W1D 7DY
Telephone +44 (0) 844 871 3055
Online www.VivaForeverTheMusical.com