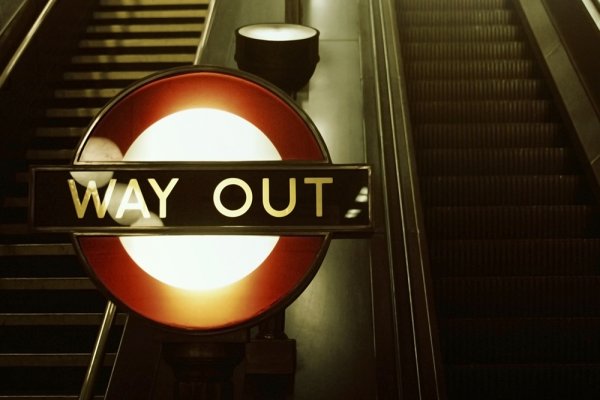 My laziness has definitely kept me from doing things before, and the thing I most regret about studying abroad in the past, was that I allowed my sloth-like nature to get the best of me and I feel that I didn't experience nearly enough during my three months in England. This time will be different. This time, I am not wasting a single second of my year in London. I have a list of goals and experiences I'd like to make sure happen, and it will be interesting to look back in 12 months to see if I actually accomplished those things. I have just two weeks left before my departure date, and I shall continue to create new goals for this next step in my life, but I know that even with these six starting ones, I'll discover new and exciting things to add to my itinerary once I arrive.
Finish a Novel
The major point of my Creative Writing MA program is to obviously write, but a big part of the reason I applied was because I needed the education and skills to finally finish one of the many novels I've started. I've been writing fiction stories since I was very young and started some novels in high school that I wanted to get published someday. My highest goal of my time in grad school is to choose one of those unfinished novels, and to finally complete it as my MA dissertation. Through the discipline of the program, I should be able to do this, and hopefully get it published as a result.
Photographing the City through Walkabouts
Every year, I have attempted to do the 365 Day Photo Challenge, only to fail by the third or fourth day. As a photographer, this shouldn't be the case. I should be out everyday taking shots. I have a feeling that London will inspire me to get out of bed every morning with a passion to capture the city, but to give me some incentive, and lead to less repetition in where I go, I have a plan. I will write down random numbers (3, 7, 21), and the letters R and L (for right and left), and draw these from some sort of bag, to find out how many blocks I should walk before turning either to the left or right and walk some more. This will be my way of coming across new places and exploring more of London.
Find an Internship/Job
If I want to be able to stay in the UK after I graduate from the University of Westminster, I'll need to gain some work experience in my intended country of residence. My entire next summer is open, as well as my visa not expiring until January 31, 2016. This gives me plenty of time after my classes are done, to use my visa to my advantage and either get some sort of internship in the PR field, or preferably get the full-time job I need to transfer my student visa to a work one. I hope I'll be able to be a success story when it comes to American girl making her dream come true of finding a way to permanently stay in the UK, without having to get married (although, I won't push away a British man if I end up with my fairytale Mr. Darcy).
Get Involved in the Local Theatre/Comedy Scene
I'm a theatre nerd and it's very hard for me to go a year without being involved with some sort of show, so I really want to make an effort to audition for something performing arts related. I've also gotten into stand up comedy in the last year, and want to join my university's comedy society and get up on stage and see how American stand up differs from British. Being in a theatre or performing community will be really good for me to feel more at home and comfortable, since that's the atmosphere I grew up around, and think actors are some of the most wonderful (and crazy) folks to be friends with.
Weekend Side-Trips
I wish I could only list all the trips out of London I've already planned, but I don't want to jinx myself and assume too much too soon about how many adventures I'll be able to go on when I'm not busy with school. But for a sneak preview, my most tame trip so far is just a quick day-jaunt to Stonehenge, and my more exotic and exciting ones include Marrakech and Cairo. The beauty of Europe is that you can go on a trip to somewhere completely different in language, style and culture, and get there within a few hours. This planet is so big, and I've been so sheltered in America and need to see the entirety of this world I live in, and London is the perfect gateway to all these places and I will take full advantage of this gift.
 Make Friends with Non-Exchange Students
This is not to say that I don't want to be friends with fellow expats, because I completely do! What I want to do on this journey is to actually create friendships with people in London who aren't necessarily Americans, but locals. When I was studying abroad, it was hard to make friends with the students at the university because they've lived in the UK their whole life and didn't want to go travel as much, so it made sense to group together with other exchange students who were experiencing the same new things. But since I'm hoping to make London my permanent home, I want to gain companionship with a wider group of people and be able to stay in touch with them, even if I move away in the future.