Stories provide an interesting viewpoint into other people's lives and describe the world in much more detail than other media such as television, film, or radio. What's more, they allow authors to pull from many aspects of these lives and viewpoints to paint a broad picture and help an audience to live in someone else's shoes. Over its history, London has seen countless persons and communities who have breathed life and colour onto its streets, with novels that range from realistic portrays to fantastical tales.
Neverwhere by Neil Gaiman
Neil Gaiman is one of the world's best fantasy novelists and in Neverwhere he crafts an entire world just out of the average Londoner's perception. Richard Mayhew begins the story as just another city resident until he helps a mysterious girl named door. Shortly thereafter, Mayhew seems to be forgotten by everyone in his life and falls into the world of London Below, an invisible and magical community right under London's streets, helping to protect Door from deadly threats who want to use her special abilities for their own ends. The novel was a companion for the original BBC television series and has also seen life as a BBC audio.
Brick Lane by Monica Ali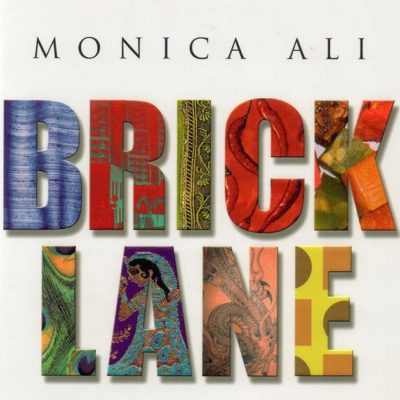 London in the post-war years saw a great influx of immigrants from Asia, Africa, and the West Indies, and many 20th and 21st Century novels have sought to tell the experiences of these newcomers and their children as the city's culture adapted to include them. Brick Lane in London is a street at the heart of the city's Bangladeshi community, and Ali's novel focuses on 18-year-old Nazneen, who moves to London from Bangladesh to marry Chanu, a man twenty years her senior. Nazneen then finds herself in an affair with a young man named Karim, further complicating her life as the novel explores her acclamation to London and the city's burgeoning Muslim community. Brick Lane was also Monica Ali's first novel and has experienced a great deal of success since it was published in 2003, including a film adaptation in 2007.
Mrs. Dalloway by Virginia Woolf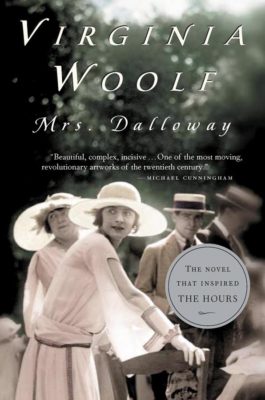 Consistently a top-rated work on any list of London novels, Woolf's seminal novel is a modernist, stream-of-consciousness style tale focuses on Westminster high-society lady Clarissa Dalloway as she prepares for a party. As Dalloway goes about her day, she has a brief encounter with old flame Peter Walsh that causes her to briefly re-examine her life and relationships. As a stream-of-consciousness story, Woolf explores everything from inside her characters' heads, alternating between their present thoughts and memories of the past as well as intentionally blending her narrative styles to mimic actual human thought processes. Written in the 1920s, Woolf not only explores what was a newer storytelling style but also pushes the envelope on society norms with regard to bisexuality and suicide.
Bridget Jones's Diary by Helen Fielding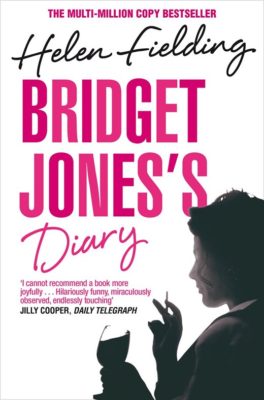 A contemporary novel that explores the life of an independent single woman in London, Bridget Jones's Diary is also an inspired modern adaptation of Jane Austen's Pride & Prejudice. Unlike Elizabeth Bennett, however, Bridget Jones constantly struggles with her career, weight, and preference for alcohol and cigarettes while trying to sort out a complicated love triangle. Fielding does a good job moving Austen's classic novel into the modern-day and adding contemporary problems to her heroine's life. As such, the book is a good view into what London women went through (and still go through) into today's London. It's also the first novel in a three-book series featuring Bridget, each of which has been adapted into films starring Renee Zellweger, Hugh Grant, and Colin Firth.
Bleak House by Charles Dickens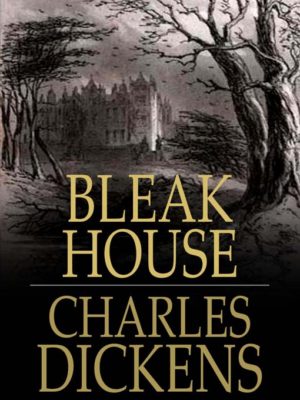 Charles Dickens is perhaps the greatest London author of the 19th Century and his works offer the best descriptions of the city during that period, so it can be really hard to put one above all the others. Bleak House, however, is a work that consistently appears on every "Best London Novels" list, so why rock the boat. Bleak House centres around a fight over conflicting wills in the courts of Lincoln's Inn Fields and is told largely through Esther Summerson, Dickens's only female narrator. Esther and her cheeriness contrast the novel's other narrator, an omniscient, cynical figure. Dickens uses the legal case to both satirise the British justice system as well as cast a moral ambiguity over Victorian London society. The novel's complexity has limited the number of adaptations to be produced, but it remains one of DIckens's most highly-regarded works.
Do you have a favourite London novel that didn't make the cut? Let us know in the comments.