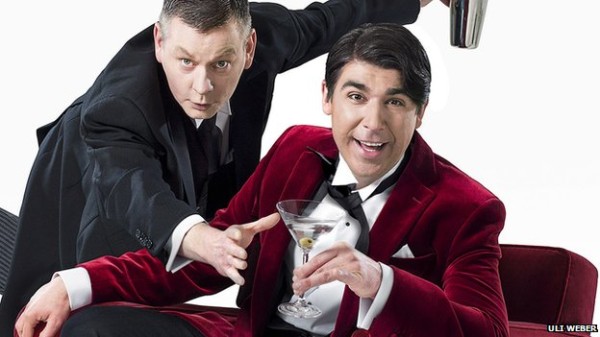 One of the highlights of our trip last year was seeing the Jeeves and Wooster play at the Duke of York's theater. We saw it with the original cast – Stephen Mangan and Mathew Macfayden. It was a phenomenal play.
The original cast had to move on and the next run wasn't as popular. Now there's been a final cast change and the play has not performed well enough to maintain its run. John Gordon Sinclair and James Lance are currently in the title roles.
The producers have decided to end its run early in September. So, if you want to see this play – you need to go before September 20th.
This is not the end of the Jeeves and Wooster play, however. It will go on tour around Britain and visit the following cities: Guildford, Cambridge, Newcastle, Salford, Glasgow, Bath and a few other cities.
Final London performance and Tour details on the website here.