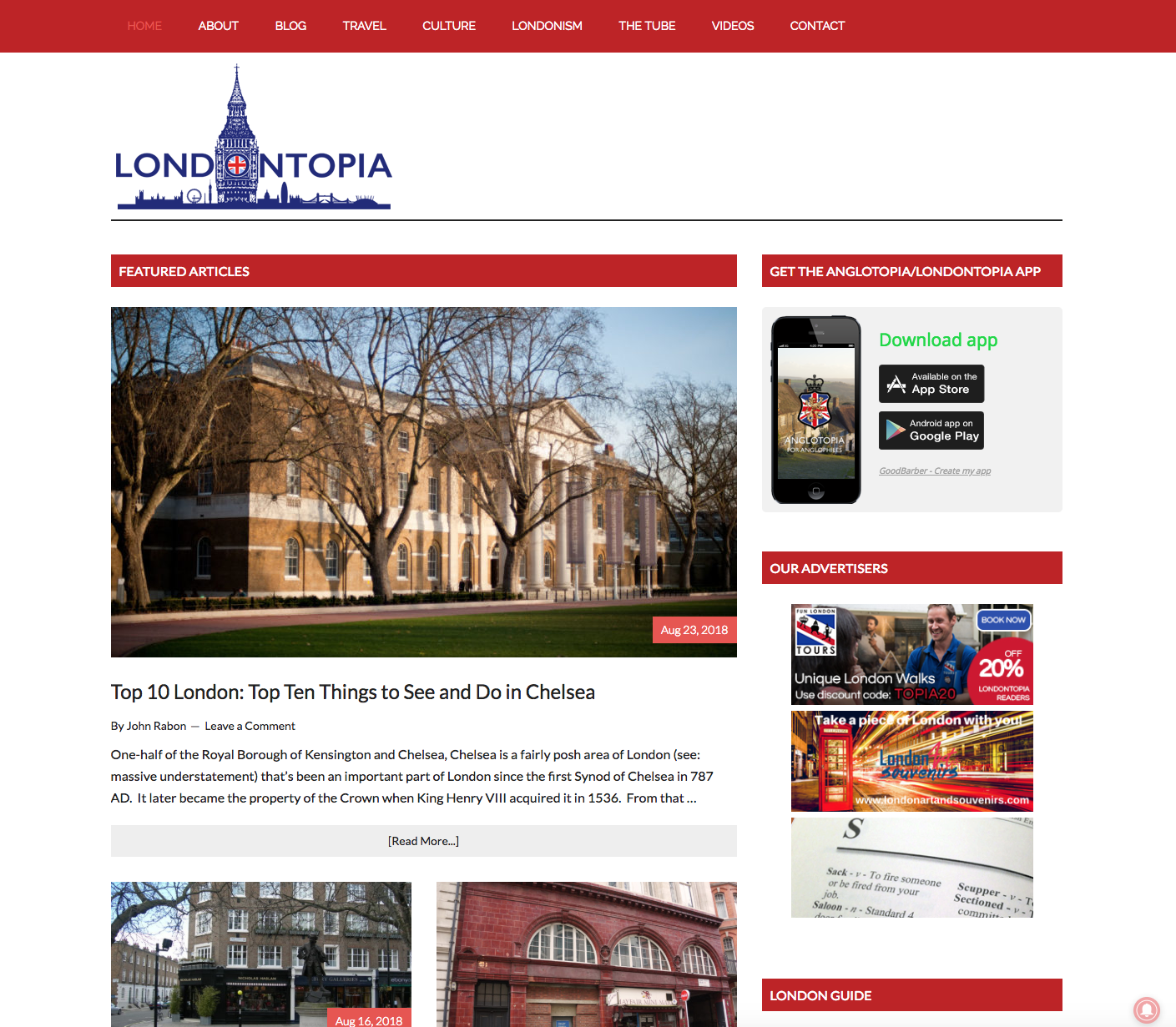 Just a quick housekeeping post to let everyone know that the paint is a little fresh here at Londontopia. After nearly 5 years with the same design, we've given Londontopia a design refresh. The old design was perfectly fine, but the site was starting to look a little dated compared to current web standards. So, we've redesigned it to make a little easier to read across desktop, tablets, and mobile. Over 50% of readers come to the site now via mobile, so we wanted to make sure it looks the best on mobile.
The new look is cleaner and allows the reader to completely focus on what everyone comes here for – the articles. We've also chosen a font that's in the Gill Sans font family, which is a very 'British' font. Our goal is to make you feel like you're in London when you read this site.
As with any design refresh, some things might not look quite right. We're still working behind the scenes to fix things, so if you spot anything funny, please just email us and let us know. There are over 2,000 articles in our archives, so some things might look odd.
We plan to roll this design out on our main site Anglotopia.net in the coming weeks, but we wanted to iron out the bugs here on Londontopia first. This new framework is also more flexible and will allow us to integrate an online shop dedicated to all things London, which we will launch in due course (we'll announce here when it does).
In addition to the new design, we also have a beautiful new logo designed by British designer Malcolm Watson. It incorporates 'Londony' things using Gill Sans and creating a unified look for Londontopia. The focus of the design is Big Ben Clocktower (aka Elizabeth Tower), which is arguably London's most famous landmark. Our new social media avatar is based on the Big Ben Clockface. And yes, we will have t-shirts with it available very soon when we launch the London shop.
We hope you like the new layout and happy reading!