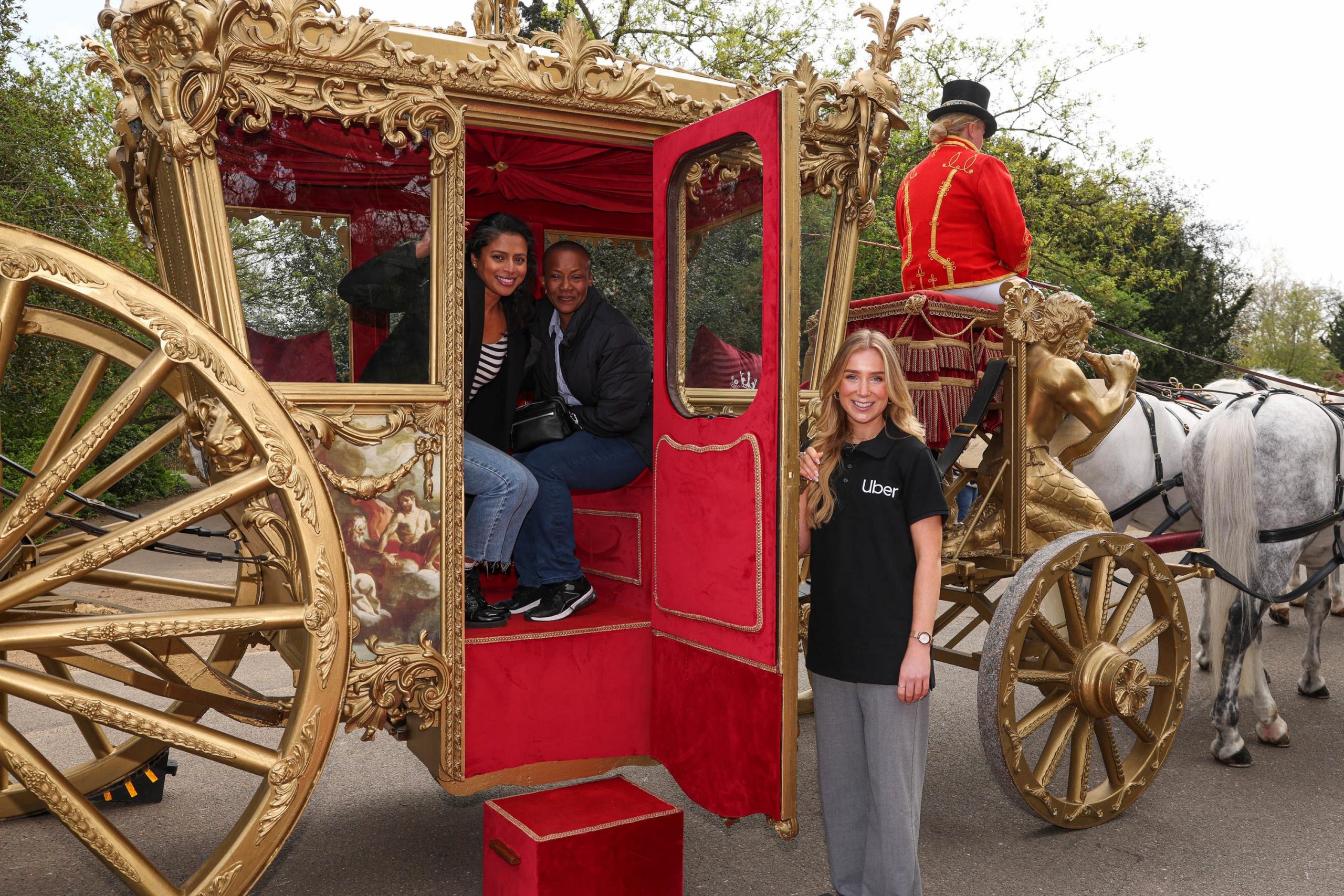 Royal fans can get into the coronation spirit by booking an Uber ride with a difference – a horse-drawn carriage that resembles the King's mode of transport on the day he is crowned.
The coronation carriage will be in operation from May 3 to May 5 at Dulwich Park in south London and slots will be available to book via the Uber app.
Each of the four white horses pulling the carriage will be dressed up, adding to the regal look of the carriage.
Andrew Brem, general manager at Uber UK, said: "What better way to celebrate what's sure to be one of the most globally significant events of 2023 than by riding like King Charles III in a horse-drawn carriage.
"We're always looking for new ways to add a little Uber magic to our customers' journeys, so we are over the moon to be able to bring the coronation carriage to Uber."
Uber will be donating money to Spana, a UK-based charity that is focused on supporting the welfare of working animals across the world.