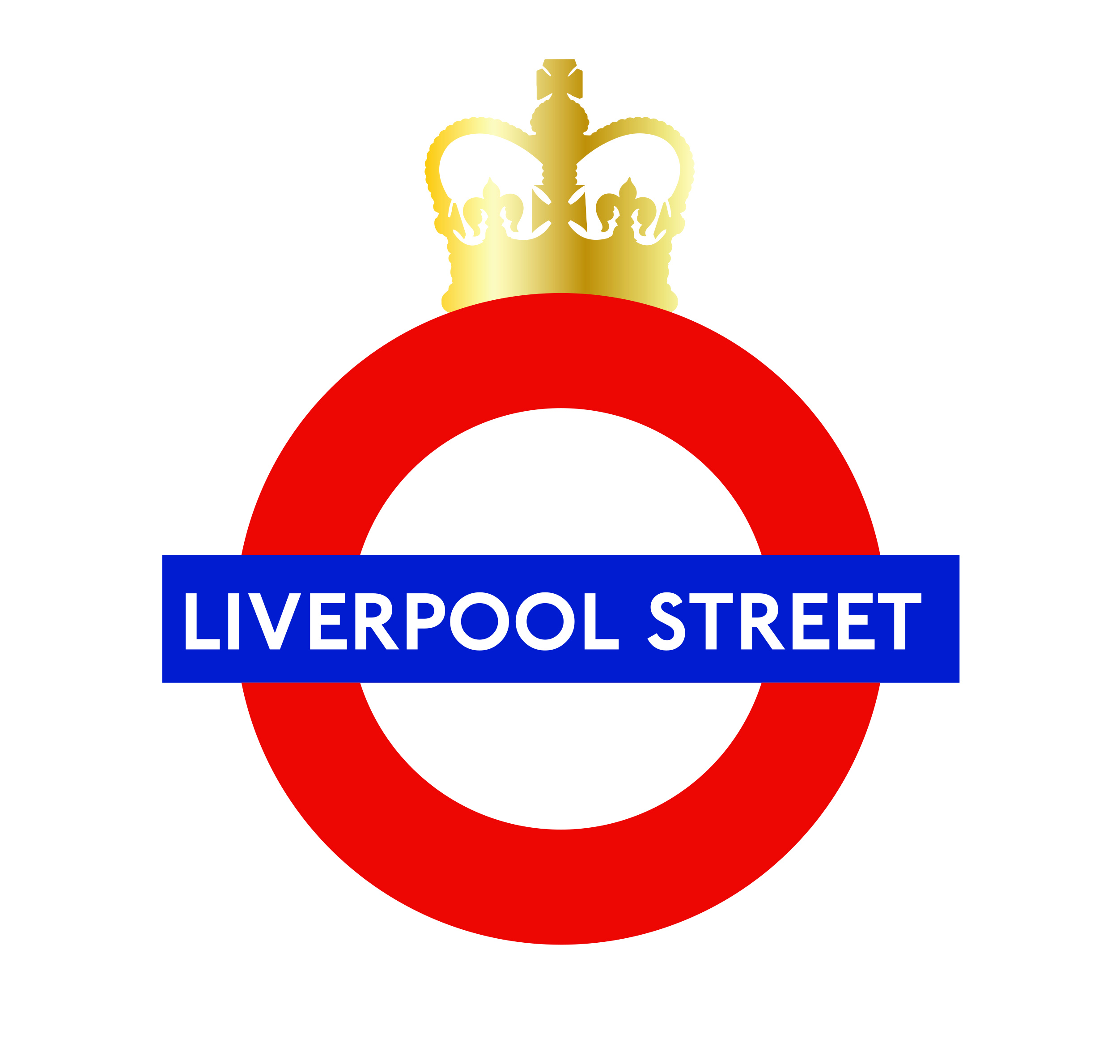 Transport for London's (TfL) roundel logo has been designed to celebrate the coronation.
The so-called crowndels feature a likeness of St Edward's Crown, which will be used to crown the King at Westminster Abbey on May 6.
They have gone on display at several central London Tube stations, as well as some Elizabeth line and London Overground stations.
From Friday, five London buses will feature commemorative wraps on routes serving locations linked to the royal family, such as Horse Guards Parade and Hyde Park.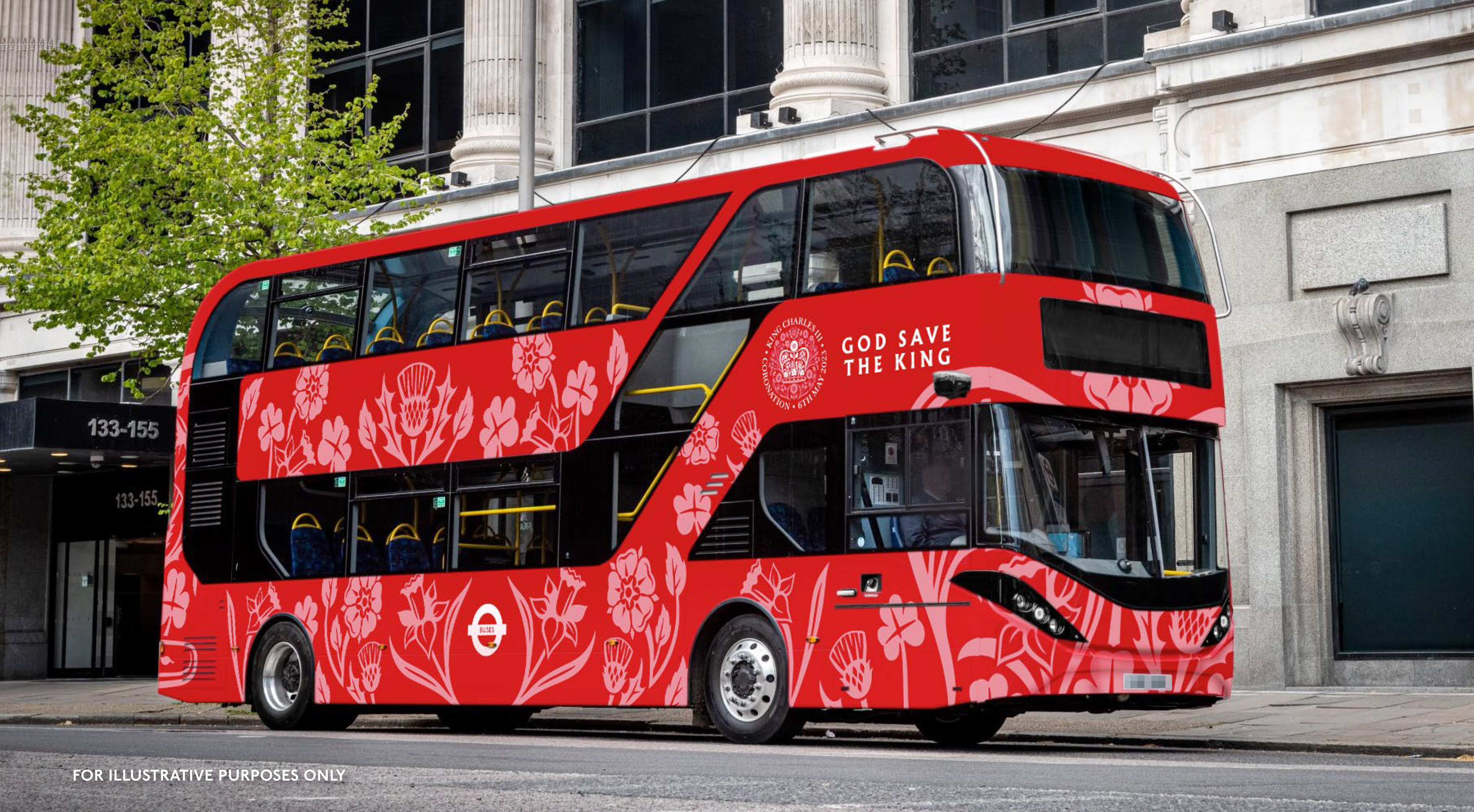 Passengers travelling on the upper deck of buses on Oxford Street will be able to spot crowns installed on top of three bus shelters.
Twenty hire bikes in TfL's Santander Cycles scheme will also feature special wraps to mark the coronation.
TfL said the bus wraps were funded by operators, while the installations on bus stops were funded by business group New West End Company.
Mayor of London Sadiq Khan said: "I'm incredibly excited that the eyes of the world are on London once again as Their Majesties are crowned, showing our capital city in all of its glory.
"These celebratory 'crowndels' and decorations will get Londoners and visitors into the spirit of this historic event as they come together to celebrate the coronation."
Andy Lord, London's transport commissioner, said: "Public transport remains the best way to travel in London during the coronation weekend and is at the heart of making this historic occasion a success, just like it did when London saw the 1953 coronation of Elizabeth II.
"With no planned engineering closures, I hope people make the most of the public transport options to enjoy the bank holiday."
National Highways announced it will lift more than 700 miles of roadworks on England's motorways and major A roads ahead of the coronation weekend.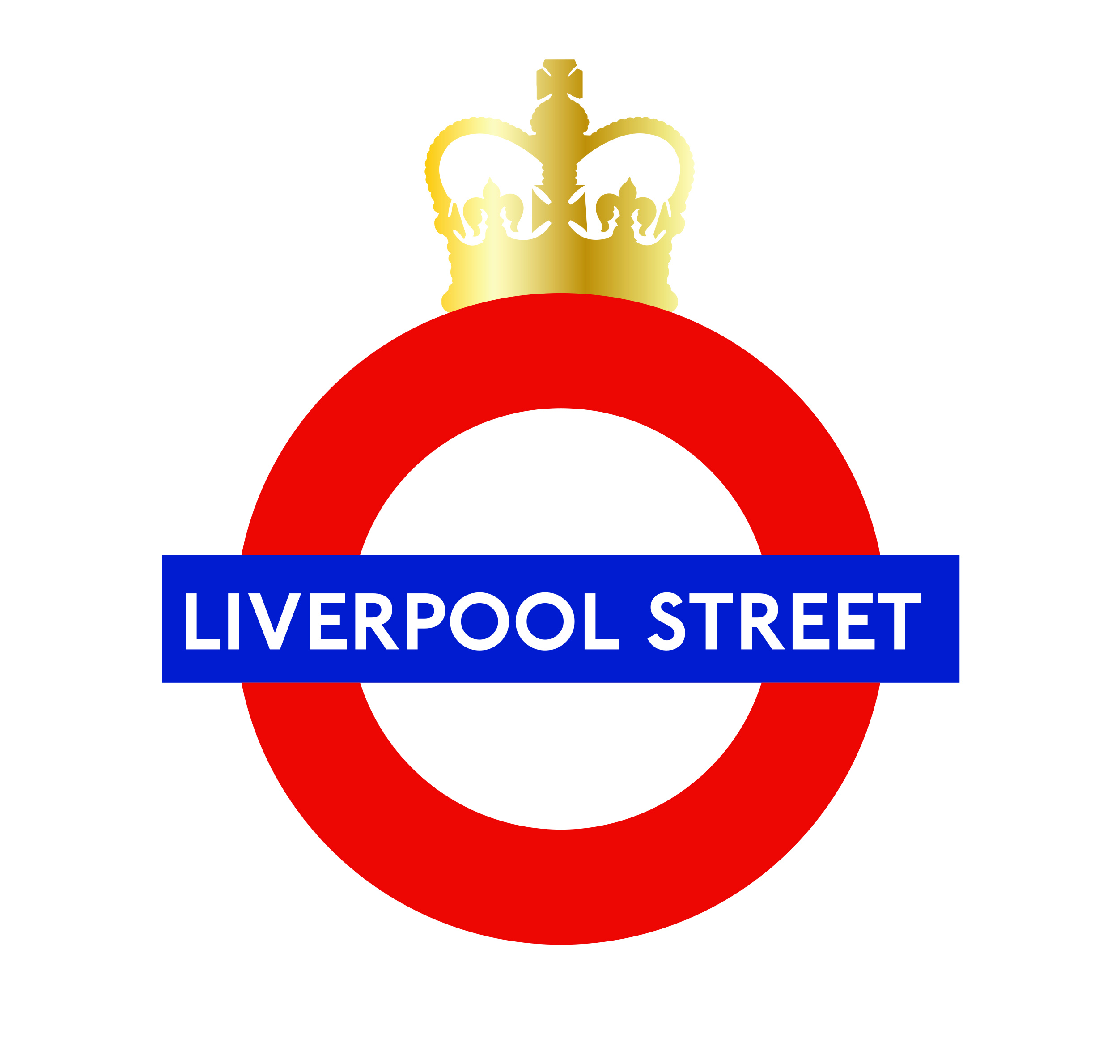 These include routes expected to be used by thousands of people driving to London for the occasion.
Eleven miles of roadworks will be lifted on the M1 around Hemel Hempstead and Dunstable, and 12.5 miles on the M11 around Cambridge and Harlow.
Cones will be removed in the South East by 6am on May 4 and elsewhere across England by 6am the following day.
They will not be put back until after May 8, which is a bank holiday.
National Highways customer services director Andrew Butterfield said: "We know that people will want to head to London to witness this historic moment and that's why we have lifted as many roadworks as possible where it is safe to do so across our network.
"Given the size and complexity of some projects, it's not practical to remove them for a couple of days.
"However, the good news for motorists is that 96% of our network will be roadworks-free over the coronation bank holiday weekend."