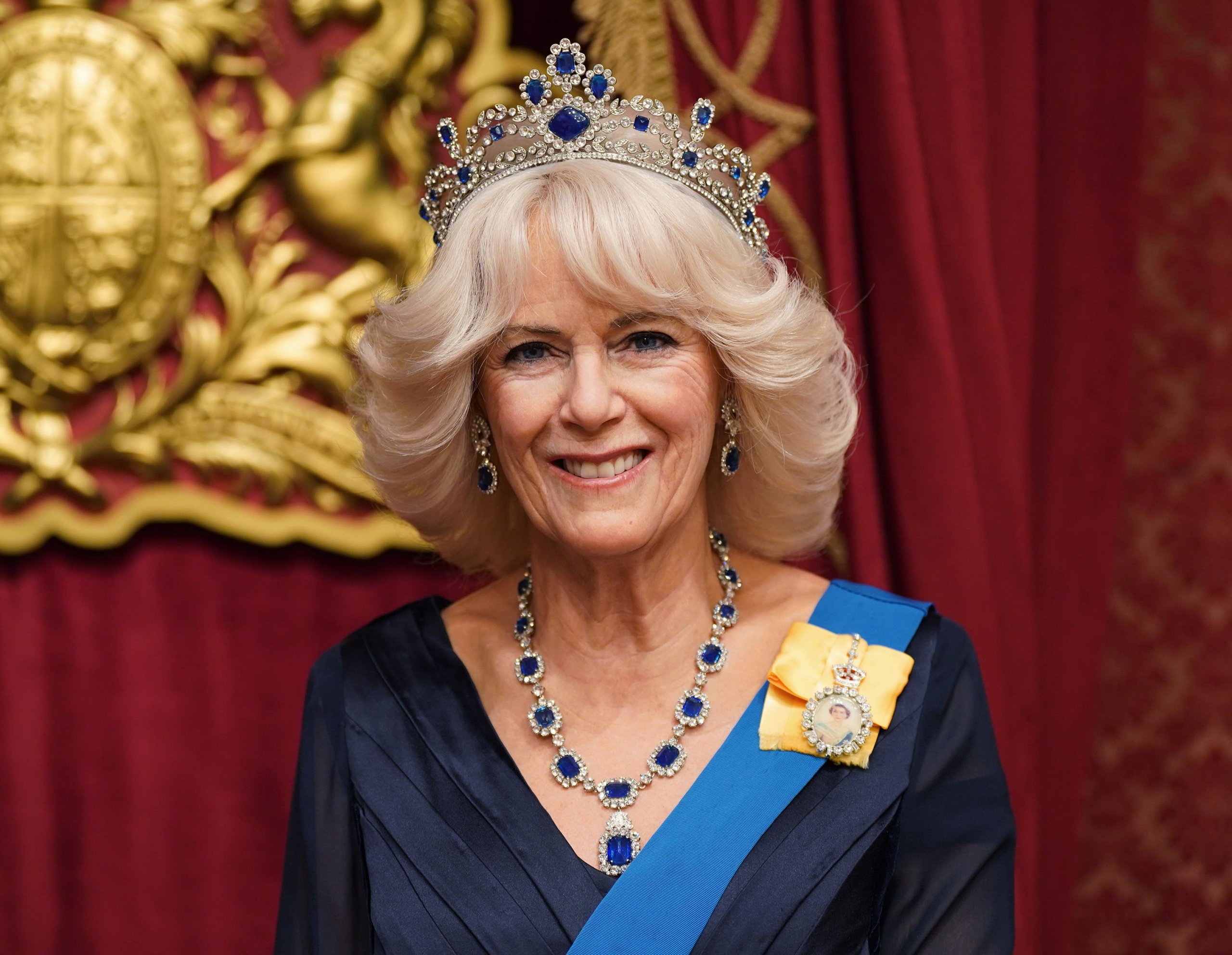 A waxwork of the Queen Consort has been unveiled at Madame Tussauds London ahead of the coronation in May.
Styled in a dark blue gown, the statue will stand alongside Charles, the Prince and Princess of Wales, the late Queen and the Duke of Edinburgh in the Throne Room.
Designer Anna Valentine recreated the outfit she designed for Camilla's attendance at the Diplomatic Reception in December 2022, paired with a royal blue sash, star of the Order of the Garter and replica of the Belgian sapphire tiara owned by the Queen.
Tim Waters, general manager of Madame Tussauds, said: "Whilst for many people this will be their first experience of a coronation, the coronation of King Charles III will be the eighth that Madame Tussauds London has celebrated.
"We're incredibly proud of our centuries-long link with the Palace and what better way to mark the official start of this new chapter in the history of the British monarchy than with the creation of our brand new soon-to-be Queen Camilla to stand alongside her husband, the King."
It comes after the flagship museum in the capital opened a new Royal Palace experience in the lead-up to the coronation on May 6.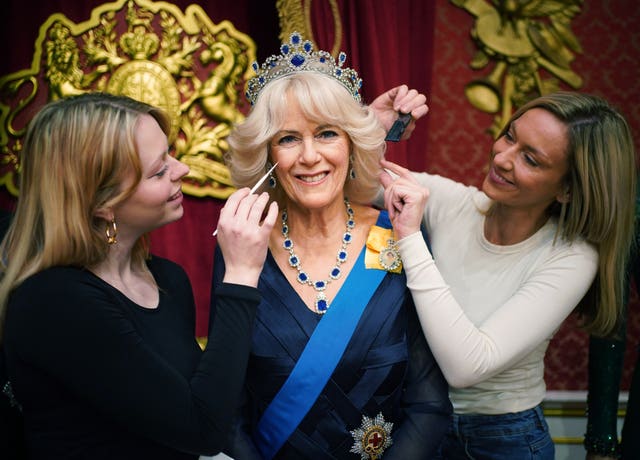 Visitors will be invited to sign a coronation book which will be preserved in the attraction's archives.
The Throne Room was the site of political demonstration last year when Charles' waxwork statue was targeted by two Just Stop Oil protesters in October 2022.
Eilidh McFadden and Tom Johnson dumped a vegan chocolate cake topped with shaving foam onto the figurine.
Madame Tussaud's removed the statues overnight while they were restored and the pair were ordered to pay the museum £3,500 in compensation.