I've loved comics since I could get into my brother's boxes and read his. As an adult, I love finding some of the best stores wherever I travel, perusing the aisles for new issues, graphic novels, and collectibles. London is home to several great stores. Some can only been found in London, while others cross the Atlantic. More than just spandex superheroes, these stores carry a great number of original fiction, nonfiction, biographies, and artistic books for readers of all tastes.
1. Gosh!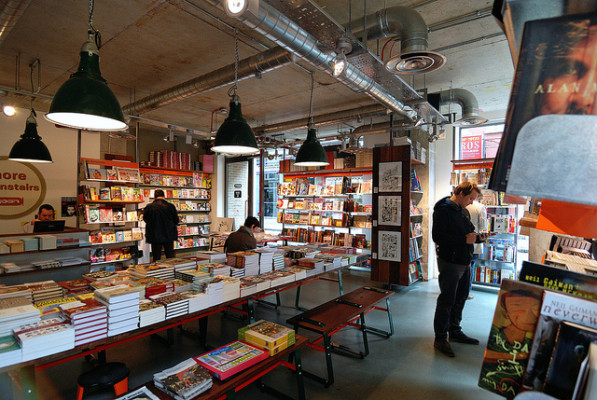 If you're looking for a place that has everything, but may feel a little squeamish about going to the average comic book shop, Gosh! on Peter Street has two floors filled with everything the posh adult in you could want. Seriously, though, this place looks incredibly upscale (though still marked by a Batsignal sign) and carries everything from traditional superhero fare to small press books. It focuses more on the books than anything else, so you won't find toys, shirts, or statues inside. Whatever you're in the mood to read, you can believe that their knowledge staff can find something for any taste.
2. 30th Century Comics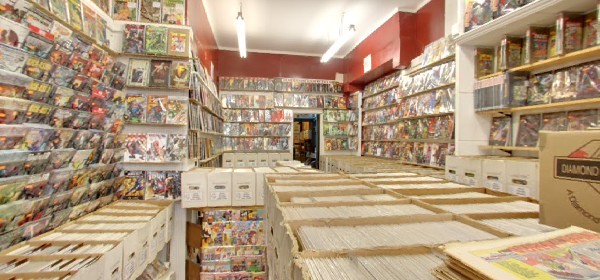 If vintage tales are more your thing, 30th Century Comics has been offering stories published from the 1900s through the modern era. Established in 1994 and in its current location in Putney since 1997, the shop is snug, but contains everything from Marvel and DC to classic British collections such as Beano, Eagle, Dandy, and 2000AD. Since the focus is more on the vintage books, you're going to find more of them available then new issues. However, if you want to bring home some of the best from Britain's comics history, you won't find a better shop in the city.
3. Orbital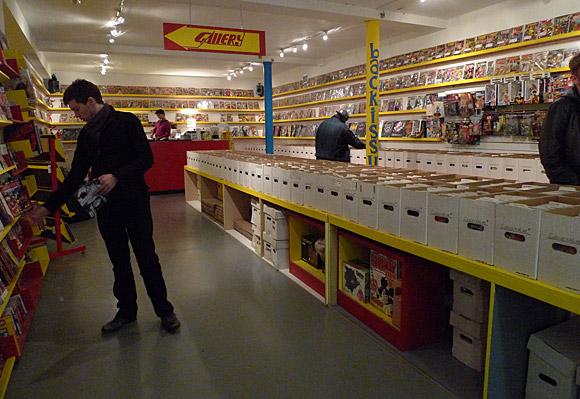 Of course, you may find yourself wanting a bit more of home, Orbital is wall-to-wall filled with all your American favourites. The typical small London store front at 8 Great Newport Street gives way like the Doctor's TARDIS to a huge selection inside. It's been around for ten years and describes itself as "Central London's favourite comic book shop." They put on regular events throughout the year such as signings and have their own podcast for fans who love a good comic book discussion. More than just selling comics, they also support writers and artists through their own independent publishing label.
4. Mega City Comics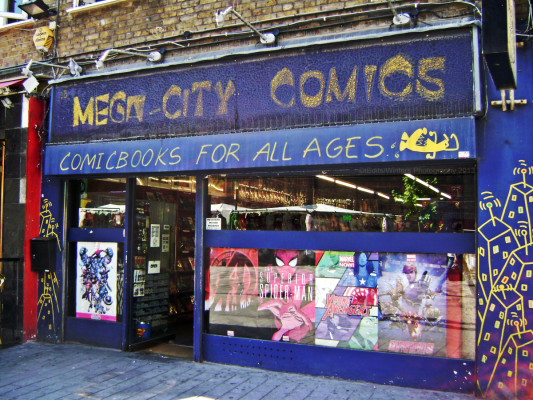 Starting off as a mail-order service in 1981 while founder Martin Kravetz was still at University, after six years, Mega City opened a storefront in 1987. The shop prides itself on its massive selection of comics and graphic novels from all eras and genres as well as excellent customer service provided by a staff of five employees. Not forgetting the area's history and culture, you can even find comics and books geared towards the goth and punk scenes. With knowledge, friendliness, and a shop that will make you feel at home, Mega City is a must-visit comic shop.
5. Forbidden Planet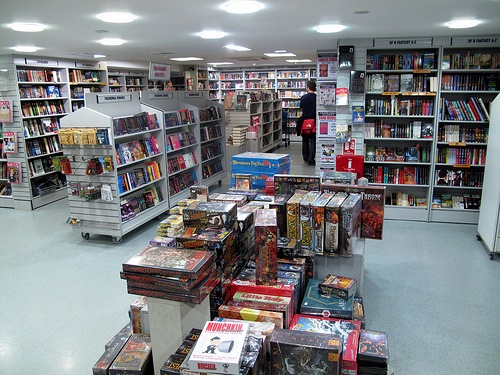 AKA, "The Motherload" Forbidden Planet is a megastore for comics and collectibles whose London location on Shaftesbury Avenue is ground zero for pop culture. It is possibly the world's largest sci-fi, fantasy, cult, and pop store in the world. It's not got the small-shop feel of your local retailer, but once you step inside, you will be in awe of the piles and piles of stuff that they have. You won't want to give up your small store with its personable staff, but this place is like Mecca, and every nerd and geek should make one trip here in their lifetime.