Selfridges in London, one of Britain's most famous department stores, is to hold the biggest display of 'retail theatre' and in-store events in its 103-year history.
The Big British Bang will run from 4 May to the end of August and showcase the best of British culture, history and tradition with exclusive products and events celebrating Great British customs, etiquette, humour, fashion, art, sports and food.
The Concept Store in Selfridges' Wonder Room on the ground floor will offer a range of British products especially created for Selfridges by some of the most iconic British brands, from Barbour jackets lined with the Union Flag to a new range of Fred Perry polo shirts designed by artist Peter Blake, from Rupert Sanderson's red white and blue strap shoes to Nicholas Kirkwood's pearly queen six-inch heels. The Union Flag also appears on bespoke navy blazers by Gieves & Hawkes and a version of Mulberry's Bayswater bag.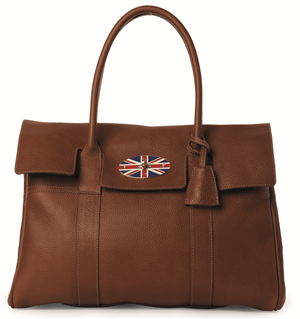 Other shops within the Concept Store will include Selfridges' Big British Shop selling many key British staples including Marmite, Branston pickle, Hellmann's mayonnaise and Tate and Lyle golden syrup, and the Tiara Shop offering tiara designs with prices ranging from an H&M £5 tiara to a £52,500 diamond Grace tiara by Tiffany. There will also be affordable replicas of the tiaras worn by Lady Diana Spencer and Kate Middleton on their wedding days and Audrey Hepburn in the film Roman Holiday.
The Queen Shop will stock Launer bags, her majesty's favourite brand, the Fulton umbrella and Dents gloves. Dents will curate a small exhibition of historic gloves (4 May–mid-June) including Charles I's coronation glove and Queen Elizabeth I's coronation glove which has never before been on public display. Dents will also launch a special edition Jubilee 2012 glove exclusively for Selfridges.
The Big British Tea Party will serve the highest tea on Oxford Street on the store's roof daily from noon to 6pm (31 May–2 September), with drinks, light lunches and afternoon tea. Also on the roof, the store will celebrate another British invention: crazy golf
Fashion lecturer and experimental exhibition-maker Judith Clark will curate a Britannica fashion exhibition (lower ground floor 4 May–10 June) showing how the 1950s and the accession of a woman to the throne of England in 1953 changed the face of contemporary fashion in Britain.
Selfridges is open Mon–Sat 9.30am–9pm, Sun 11.30am–9pm.
Selfridges & Co, 400 Oxford Street London W1A 1AB
Tel: +44 113 369 8040 (from overseas)
Website: www.selfridges.com
Facebook: selfridges
Twitter: @selfridges