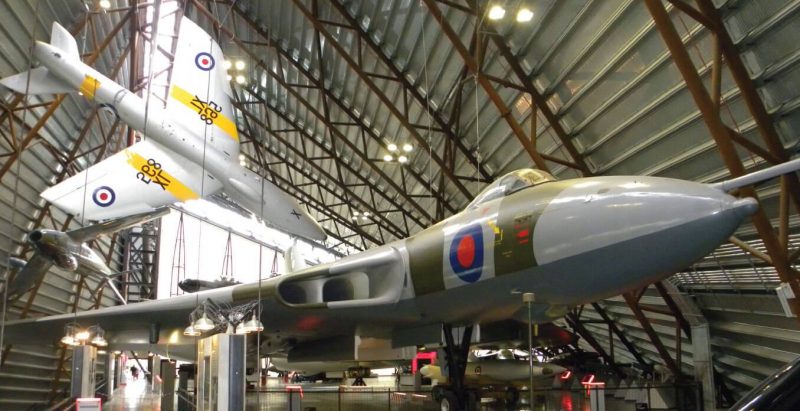 One of the outermost boroughs of London, Hillingdon was formed in 1965 out of Middlesex County boroughs such as Hayes and Harlington, Ruislip-Northwood, Uxbridge, and Yiewsley and West Drayton.  In many ways, Hillingdon serves as a gateway to London thanks to being the borough of Heathrow Airport.  Even with the planes overhead, it's a pretty peaceful area full of large greenways and leisure areas.  Additionally, markets, museums, and activities dot Hillingdon, and we have found all the best places amongst them for the list below.  If we happened to miss one of your favorite spots in the borough, let us know in the comments.
Duck Pond Market
It might not be the biggest street market in London, but Duck Pond Market has a charm of its own.  The first Sunday of the month is dedicated to street food and fresh goods, while the third Sunday focuses more on arts and crafts.  Whichever you're in the mood for, you can plan your visit accordingly and see what the local stallholders offer.
Hounslow Urban Farm
Hounslow Urban Farm, like many similar city farms spread throughout London, offers visitors a chance to connect with rural life in the vast metropolis.  Of course, one of the primary reasons to visit is the wide variety of animals that inhabit the farm such as goats, chickens, tortoises, snakes, cows, pigs, and more.  If you want to do more than look, there are several animal encounters scheduled during the day.
Ruislip Lido
Ruislip Lido is one of the most popular spots in the Borough of Hillingdon largely because this manmade reservoir comes with its own beach.  The sixty-acre lake is a great place for a swim or laying out to get a tan, but it also has a miniature railway that everyone can ride.  Visiting the Ruislip Lido might be the best day out you could have.
Grand Union Canal
One of the major canals that run through London, the Grand Union Canal was and continues to move goods and people throughout England with its terminus in Birmingham.  Of course, if you're not going to take a boat journey to Birmingham, it's still a great place for a walk.  The canal boats that line the waters and greenery of the trees make this a beautiful spot to spend some time.
Warrender Park
Only a few miles north of Heathrow, Warrender Park can be a great place for plane spotters to watch inbound and outbound flights from the airport.  The park has a great number of trees, a large lawn, walking paths, and a rose garden that make it worth visiting any time of the year.  There's also an outdoor gym and a tennis court for anyone who wants to get in a good workout.
Heath Robinson Museum
William Heath Robinson was a humorist and illustrator who used his gifts to poke fun at the world around him and make people think.  Active from 1897 until his death in 1944, he saw many a world-changing event and his lifetime of work is on display at this museum in Pinner.  In addition to the permanent exhibits on Heath Robinson's life, there are rotating exhibits dedicated to other influential artists.
Ruislip Woods
Ruislip Woods National Nature Reserve is an important preservation of the area's natural beauty.  RWNNR is also a Site of Special Scientific Interest thanks to its array of unique plants and animals.  The woods cover some 726 acres, providing plenty of natural beauty for you to admire, so much so that you may forget you're in the middle of one of the world's largest cities.
RAF Museum Herndon
Those interested in military history will want to check out the Royal Air Force Museum at the former Herndon Aerodrome.  The five buildings and hangars that make up the museum will not only give you an insight into the history of this military branch but also let you look at RAF aircraft up close.  The best part is that admission is free, so there's no reason not to make the trip.
Colne Valley Regional Park
Easily the largest park in Hillingdon, Colne Valley Regional Park is 43 square miles of greenery and trails.  The park is so large it also includes parts of Denham Country Park (a Local Nature Reserve), Denham Park Wood, and Frays Farm Meadows, the latter two are Sites of Special Scientific Interest.  Those looking for the best walk will want to take the Colne Valley Trail, which forms part of the London Loop.
Battle of Britain Bunker Exhibition
Another RAF installation that you can visit is in Uxbridge, and it contains the Battle of Britain Bunker Exhibition.  The exhibition has preserved what was the operations room at RAF Uxbridge as it was during World War II when the bunker was vital to the right against the Luftwaffe.  There is also a visitors center that includes a Spitfire and numerous other exhibits and artifacts from the war.