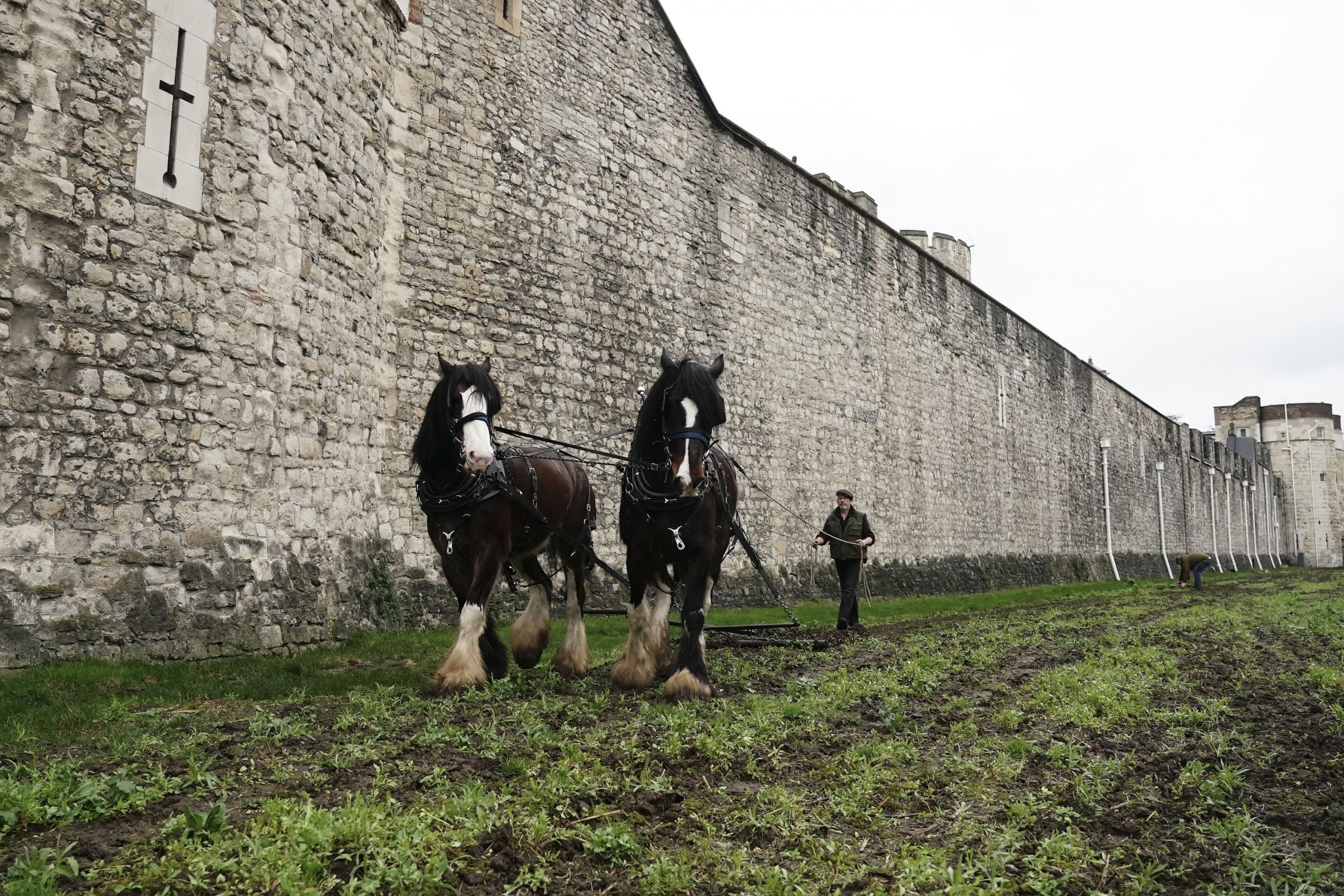 The Tower of London has employed a pair of shire horses to transform its moat into a permanent haven for wildflowers.
Around 20 million seeds were planted in the famous fortress's moat last year for its first-ever floral display.
Now the dark brown and white stallions, named William and Joey, have plowed the ground ahead of this summer's bloom after being brought over from Henry VIII's palace at Hampton Court.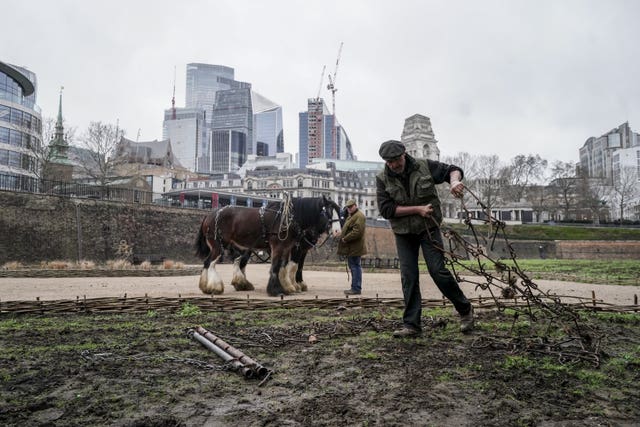 The horses' flare-like feathered hooves do not compact the soil as much as modern machines, allowing the seedlings from last year to survive.
It means the moat's floral landscape will be more vivid than ever when it reopens to visitors on 26 May.
The moat was first dug in 1281 during the reign of King Edward I and was drained by the Duke of Wellington in the 1840s during his tenure as Constable of the Tower.
It has since been used to graze livestock, and billet soldiers during Queen Victoria's Diamond Jubilee, and grow allotment vegetables in the Second World War.
More recently, it was home in 2014 to a display of 888,246 ceramic poppies marking the 100th anniversary of the outbreak of the First World War.