Last year we covered some of the buildings that remain in London from the Tudor architectural style.  Popular from the end of the medieval period through the reign of Queen Elizabeth I (for whom there is a subset of this design style), the Tudor style is characterized by hammer-beam roofs, long chimneys, timber framing, and brick masonry.  While in the past we covered such places as St. James's Palace, Staple Inn, and The George pub, we take another look at some of the buildings that we left out.  Each of these five places has its own rich history (even if one of them is fairly recent).
Whitehall Historic House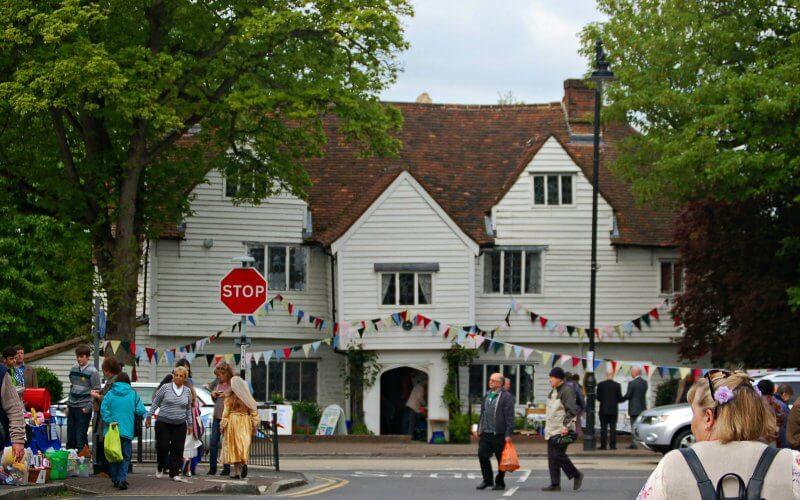 This historic house museum can be found in the London suburb of Cheam.  It is a timber-framed building with white weatherboarding and a projecting second story that were typical features of a Tudor-style home.  It was built around 1500 and for a while referred to as "The Council House" after Queen Elizabeth held an impromptu council meeting here to sign legislation while on a hunting holiday.  It's also seen use as Cheam School and now acts as a museum for the house's and the area's local history.  Historic England also recognizes it as a Grade II listed structure.
Eltham Palace
Eltham Palace was originally built in 1300 and King Edward IV constructed the Great Hall in a Tudor style in 1470.  King Henry VIII grew up in the palace the Grand Hall was often used for Christmas celebrations until Greenwich Palace's refurbishment was completed.  The palace fell out of royal use and was purchased and renovated in the 1930s into an Art Deco modern home, though the Great Hall was largely untouched.  The home has been in the care of English Heritage since the 1990s which offers scheduled tours covering its grand history.
Shakespeare's Globe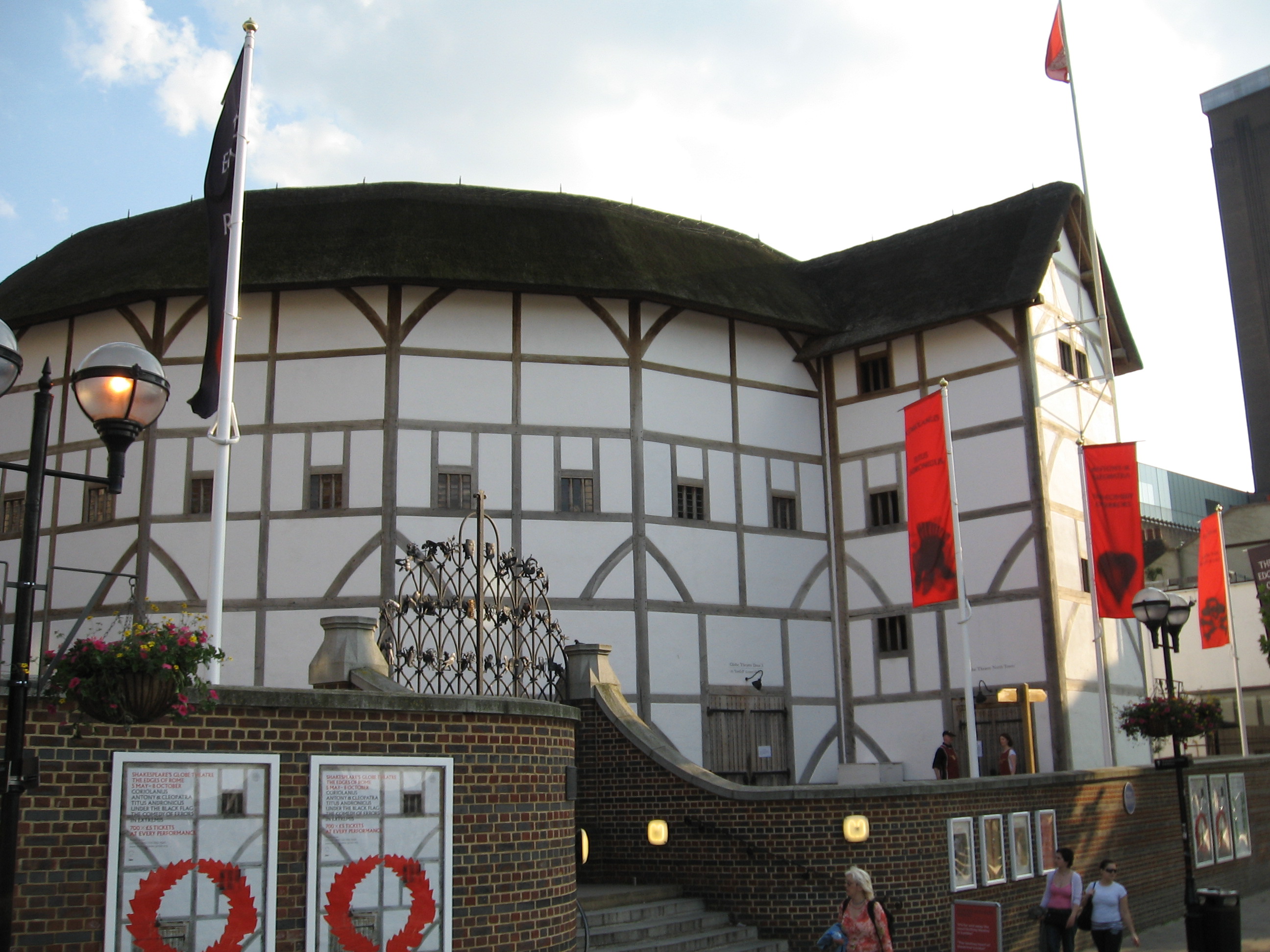 Certainly not a surviving Tudor structure, the original Globe Theater was pulled down in 1645 to make way for tenement buildings.  What stands in Southbank now, however, is an extremely carefully reconstructed replica courtesy of American actor and director Sam Wanamaker.  The framing of the building is constructed entirely of English Oak with mortise and tenon joints as they would have been in the 16th Century.  For the first 18 seasons of the new Globe, after it opened in 1997, performances were conducted as they were during the Tudor period with no stage lights, microphones, or modern trappings.
Eastbury Manor House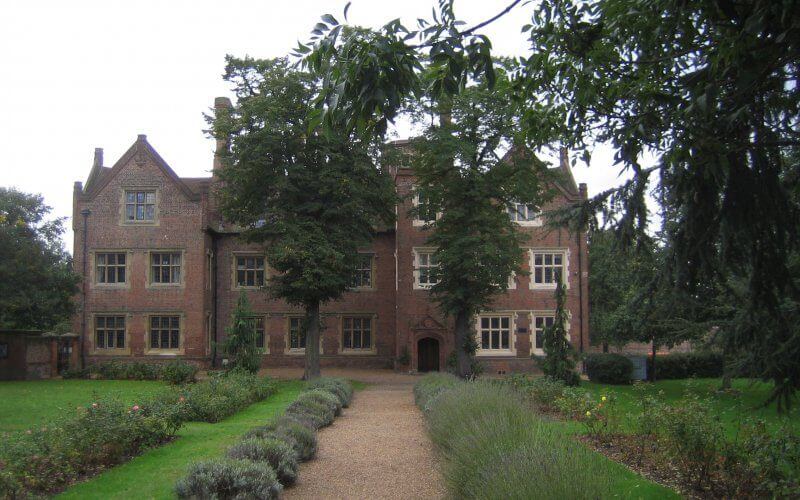 Eastbury Manor House in Barking is a Grade I listed Tudor home that was constructed in the 1570s.  Clement Sisley had purchased the land following the dissolution of Barking Abbey.  It remained in almost untouched condition until it fell into disuse in the 18th Century and was mostly uninhabitable when English Heritage took it over in the 1930s.  Now restored to its former glory,  it now operates as a museum to the home and its previous owners, while also serving as a great example of a Tudor-style brick home.
Hampton Court Palace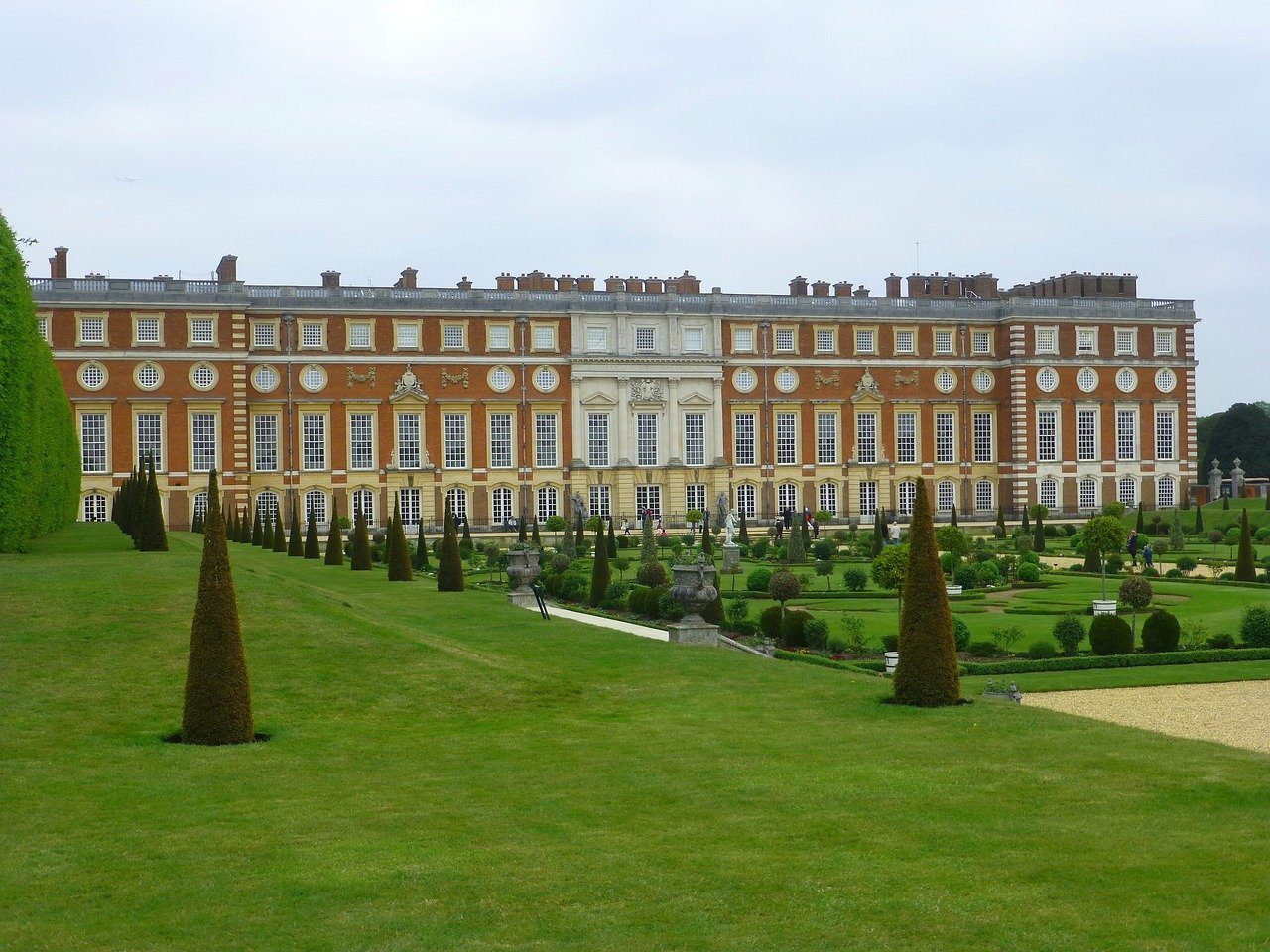 Besides St. James, the other major royal structure you should visit from the Tudor period is Hampton Court Palace.  It was originally built around 1515 for Cardinal Thomas Wolseley, but after he fell out of favor, King Henry VIII took it for himself as recompence for Wolseley's disgrace.  It ended up being his favorite royal residence and while still the property of the Crown, it also operates as a museum.  It has wonderful decorative chimneys, Tudor-style roasting hearth in the kitchens, a timber-beamed great hall, and more.  A 17th Century aborted renovation left it with some Baroque features as well, making for an interesting hodge-podge of styles.