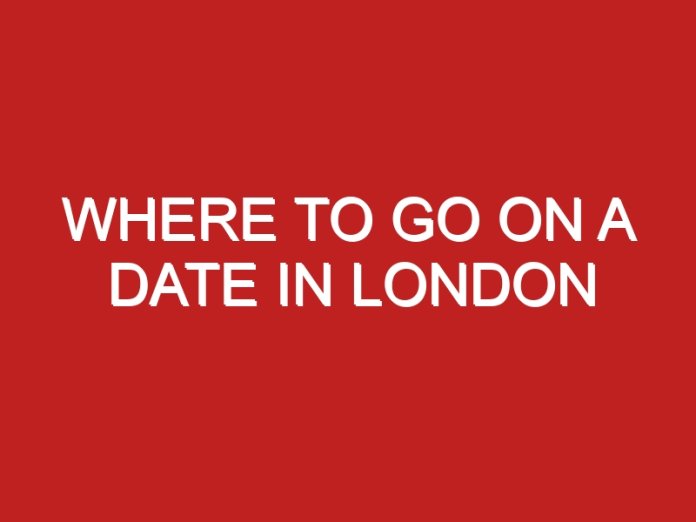 With its endless selection of bars, restaurants, breathtaking shows and places to visit, London is a perfect choice for that special romantic date. Whether it's a first date or a tenth date, you will certainly find the ideal date location to suit you. If budget is an issue, you needn't worry as there are plenty of things you can do in London that won't cost a fortune. With no shortage of great places to visit, you're bound to have a successful date in the capital. If you like the look of these date ideas but are currently single, why not check out a free dating site to start your journey towards finding that special person to share a London date with.  
Go for a drink
London has endless bars, wine bars, cocktail bars, champagne bars, many with quirky decor and unique character. You will find quiet snug bars or large buzzing locations, so whatever you're looking for in a bar you're sure to find it. Why not opt for a rooftop bar and watch the sun go down and the stars come out.
Have dinner
There is no shortage of restaurants to choose from in London. You will find restaurants to suit all tastes and budgets all over London. There are many unique restaurants with quirky features and bold food creations, but they all guarantee you a good time. From romantic candlelit dinners to dinner experiences, you're spoilt for choice for restaurants.
Visit an art gallery
Whether you like modern or traditional art, walking hand in hand around an art gallery offers topics of discussion plus the opportunity to spend quality time together. Choose from larger galleries including, Tate Modern and the National Gallery, to smaller intimate galleries, all of which contain masterpieces and some hidden treasures. If you enjoy art, visiting a gallery is a great place to spend time with your date.
Visit a museum
London is home to some amazing museums including the Natural History Museum, V&A and the Science Museum. If it's a cultural or interesting date you're after then a museum visit is the choice for you. To make things more romantic, some museums offer late night tours and after hour events, so check this out if you want a date with a difference.
Visit the theatre
London is home to some of the world's most spectacular shows and there is no shortage to choose from. Ranging from large scale musicals to smaller intimate dramas, you'll find different types of performances on display, ensuring you'll find a show you'll thoroughly enjoy and share together with your date.  
Take a ride on the London Eye
If it's a unique way to see the city you're after then The London Eye is ideal for you. With fantastic views over London on offer, you're certain to enjoy every minute of this flight in the London Eye. If you want a more romantic flight, there are other options available including solo flights and champagne flight experiences.
Go sightseeing
With an abundance of things to see in the capital, why not simply enjoy the sights London has to offer and have a sightseeing date. There are many options when it comes to methods of sightseeing. You can simply go on foot and share the sights within walking distance from each other, or why not hop on a bus tour. Alternatively, you could enjoy London from the River Thames and take a boat trip. If you don't mind spending a bit extra and you and your date are thrill-seekers, why not take a helicopter ride over London and see all the sights from above.
Have a picnic in the park
Picnic at one of the many beautiful London parks, including Hampstead Heath, Hyde Park, Richmond Park, Greenwich Park and Primrose Hill, some which have breathtaking views over London. A picnic will give you a perfect quieter date with no interruptions while enjoying your favourite foods at a more relaxed pace giving you the opportunity to talk to your date without being distracted. Follow your picnic with a romantic stroll to end the date perfectly.  
Dine high up
If it is top quality food you're after combined with spectacular views, then dining at Aqua Shard is a perfect choice. With huge windows enabling you to take in the endless views over the London skyline, there is no place better to enjoy the beautiful sunset. Alternatively, why not try the Helix at The Gherkin for mouthwatering food and some of the best views in London. With either of these locations, you will certainly have a date to remember.
Visit London Zoo
For a great day out why not take a visit to London Zoo, the world's oldest scientific zoo. Situated right in the middle of Regents Park, you will find an array of animals and have the opportunity to get up close and personal with some. From a walk through a spider enclosure, an interactive lemur experience to watching penguins in England's largest penguin pool, a date at London Zoo is an ideal choice.