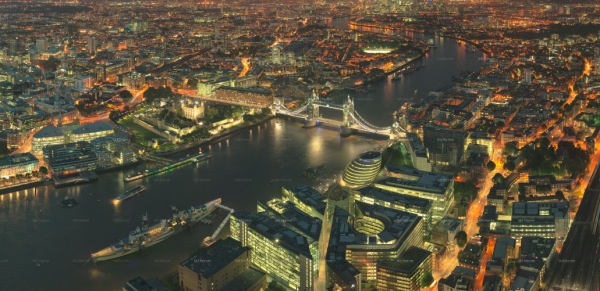 We've posted about the work of Will Pearson before – he's done some amazing panoramas of London. He's back again with a stunning new panorama of the view from the Shard Tower. It cannot be described with any other word than amazing.
From his description:
The scale of London can only be truly appreciated from a height. There is no better place in London to do this than from the Shard. This image was shot from the very top of the Shard, 310 metres above London, which is more than 60 metres above the public viewing platform on the 72nd floor.

A city at once orderly and sprawling, with nighttime streets lit up like a lava flow, the panorama shows us the huge extent of the metropolis. With over 250 sky rise developments planned for London in the next decade it's an exciting time for London. The latest additions are 20 Fenchurch Street (the Walkie Talkie) and the Leadenhall Building (the Cheesegrater).
Click here to check it out – be sure to put it on full screen mode to enjoy it in full.