For the centenary of the birth of British artist Lucian Freud (1922–2011), the Freud Museum is staging its first-ever exhibition of his work. The exhibition explores the childhood, family life, and early work of Lucian Freud at the London home of his grandfather, Sigmund Freud (1856–1939), the founder of psychoanalysis. On display are paintings, drawings, photographs, sculpture, books, and letters – a good proportion of which have never, or very rarely, been seen in public before.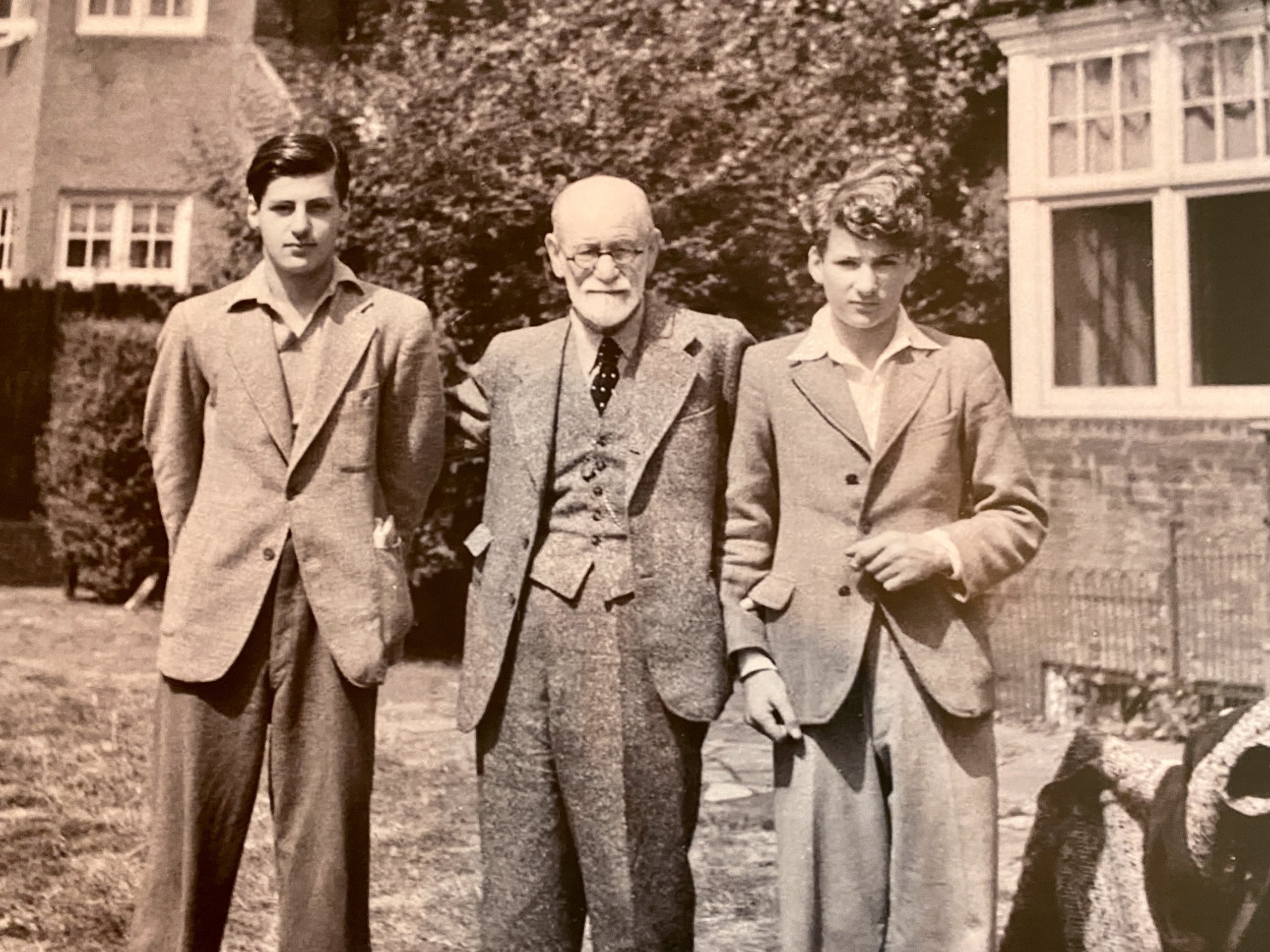 Lucian Freud
Lucian Freud was born in Berlin in 1922, the son of Jewish architect Ernst L. Freud and the grandson of Sigmund Freud. His family moved to St John's Wood, London, in 1933 to escape the rise of Nazism. Lucian became a British subject in 1939.
Lucian Freud's impact and influence on cultural history are undeniable. Like his grandfather, Sigmund, who revolutionized the way we understand the mind, Lucian affected the history of 20th-century art. He migrated from surrealism to realism, often using family and friends as his subjects, over a 60-year career. He became one of the most important figures of contemporary art.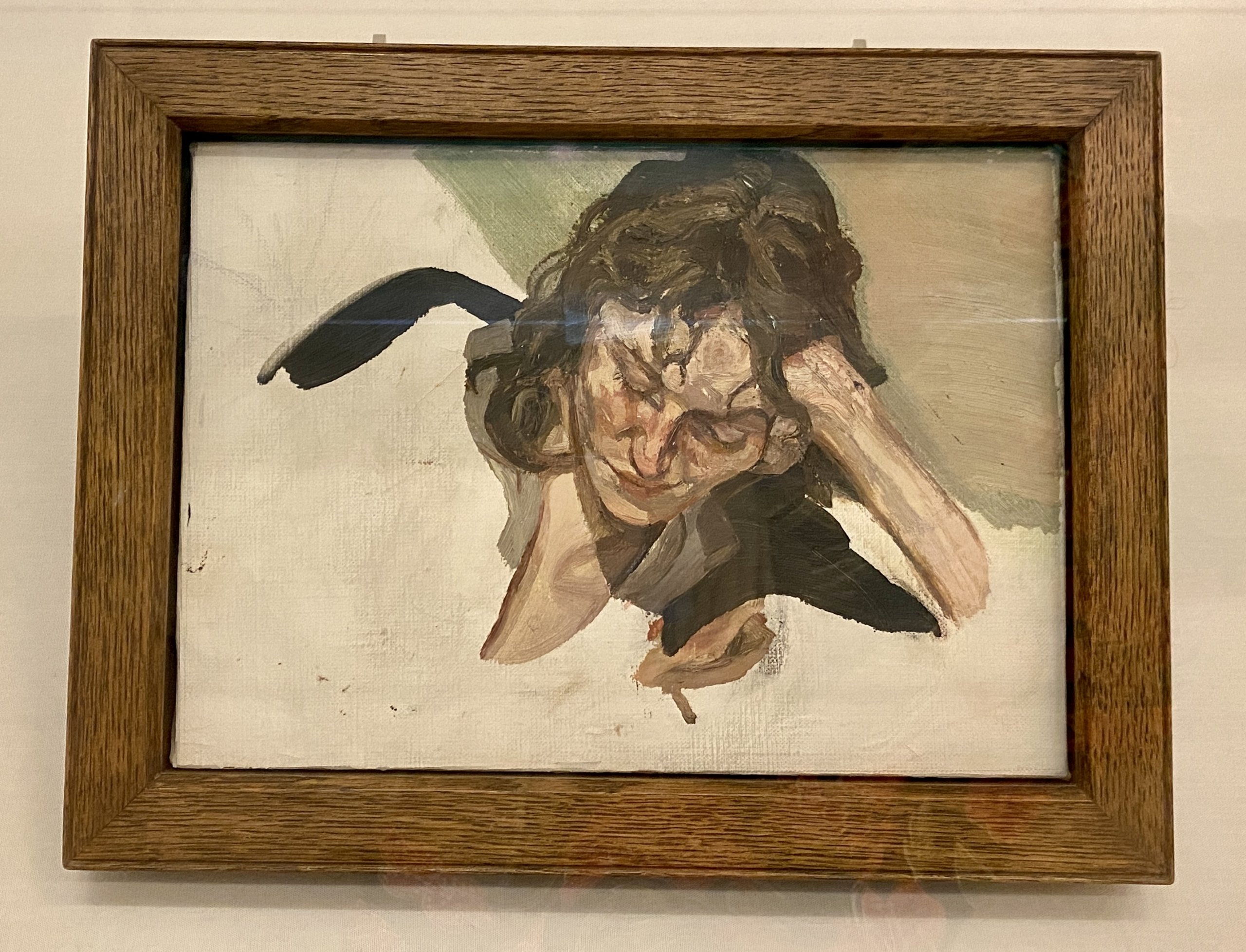 Known for his outrageously realistic portraits, his works are autobiographical. He would paint the model multiple times, in different postures as he thought this process helped him understand his subject better.
He was close to Francis Bacon, his mentor, but did not speak very highly of other artists. He called Man Ray "noisy and vulgar," thought Picasso was "absolutely poisonous" and Max Ernst "heavy and stiff".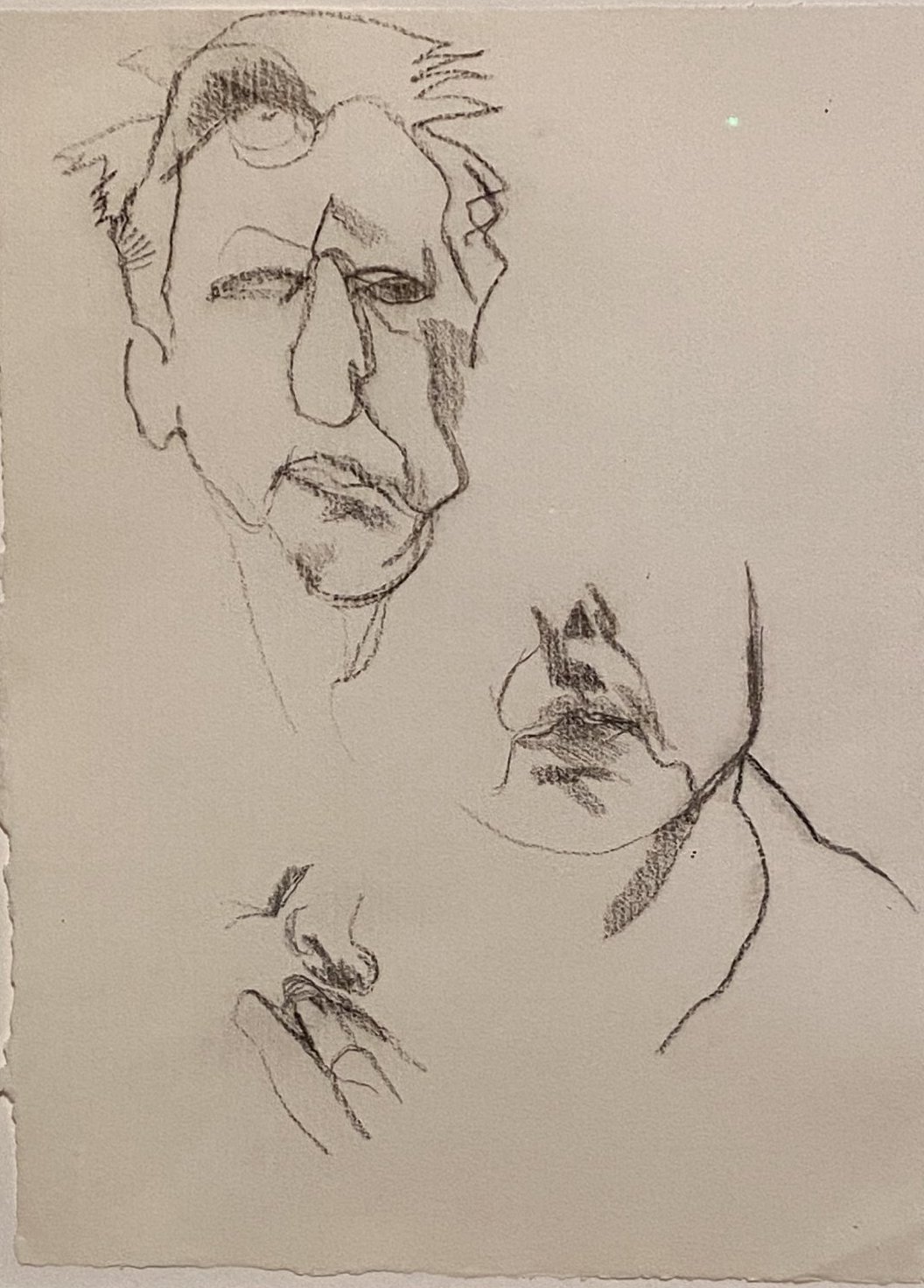 Lucian Freud died in London in 2011 and is buried at Highgate Cemetery.
Freud Museum
The Freud Museum is at 20 Maresfield Gardens, Hampstead, and was Sigmund Freud's final home. This is somewhere Lucian would have often visited.
Sigmund Freud died here in 1939, just one year after arriving in England. His youngest daughter Anna (herself a pioneer of child psychoanalysis) remained in the house until her own death in 1982. She bequeathed the home as a museum to honor her father. The Freud Museum opened in 1986.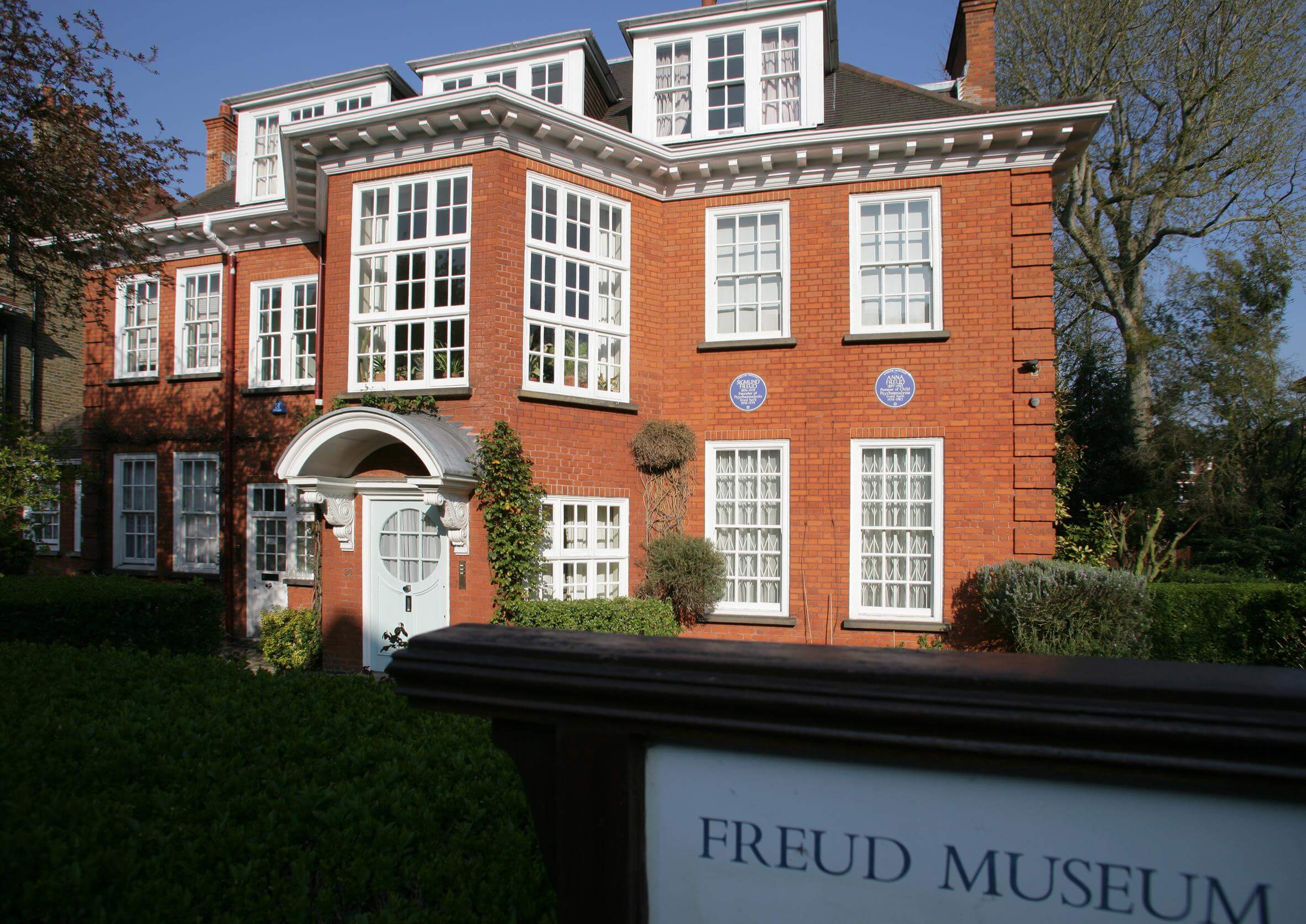 The Exhibition
The exhibition looks at Lucian's work through the perspective of family connections, a subject on which his grandfather had developed radical new thinking. It focuses on works related to Lucian Freud's childhood, family, and friends. It explores some less well-known aspects of his life, including his love of reading, and lifelong fascination with horses. It also features his relationships with the two former occupants of 20 Maresfield Gardens: his grandfather, Sigmund, and his aunt, Anna.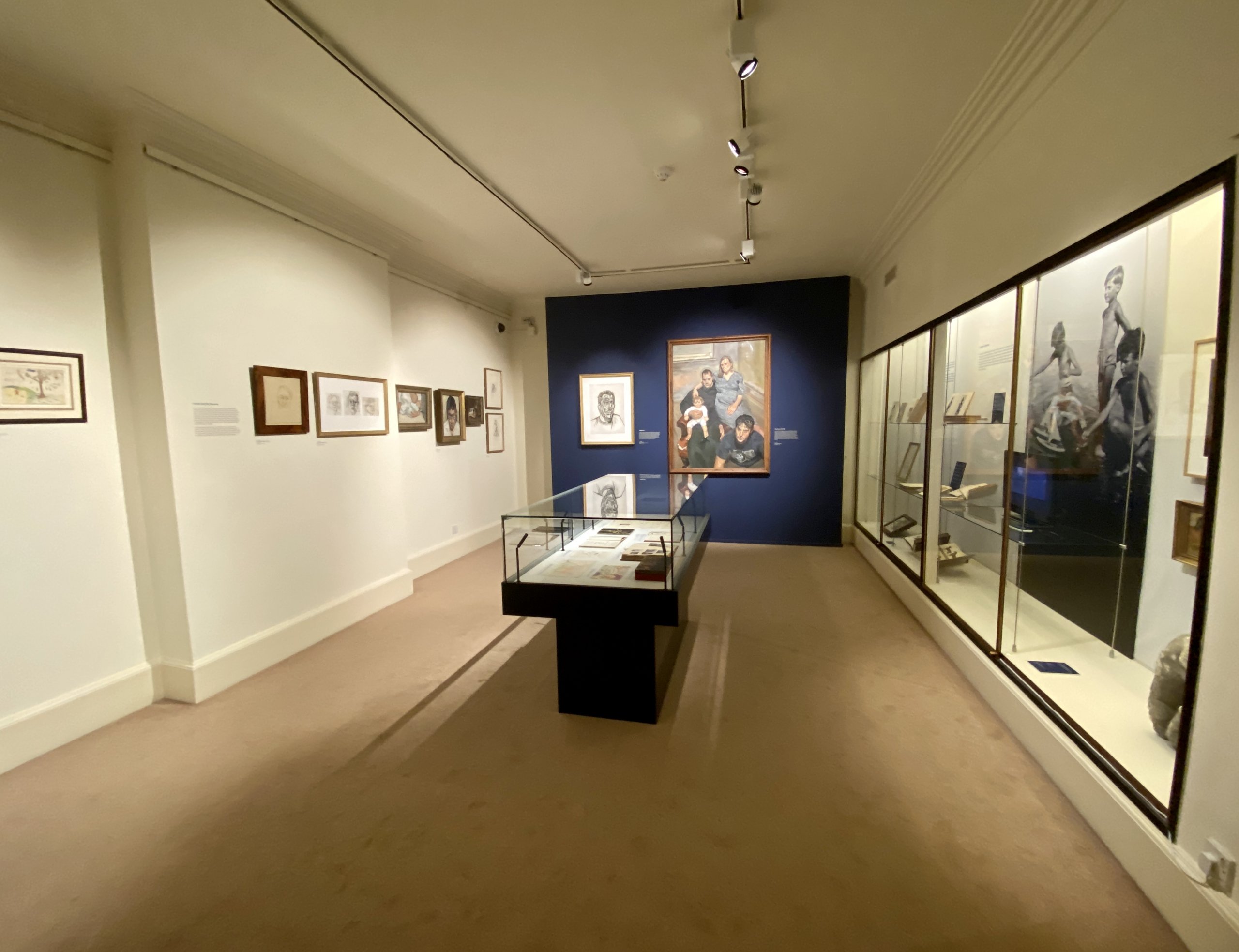 The works on display have been loaned by Lucian's family and from the Freud Museum archive collections.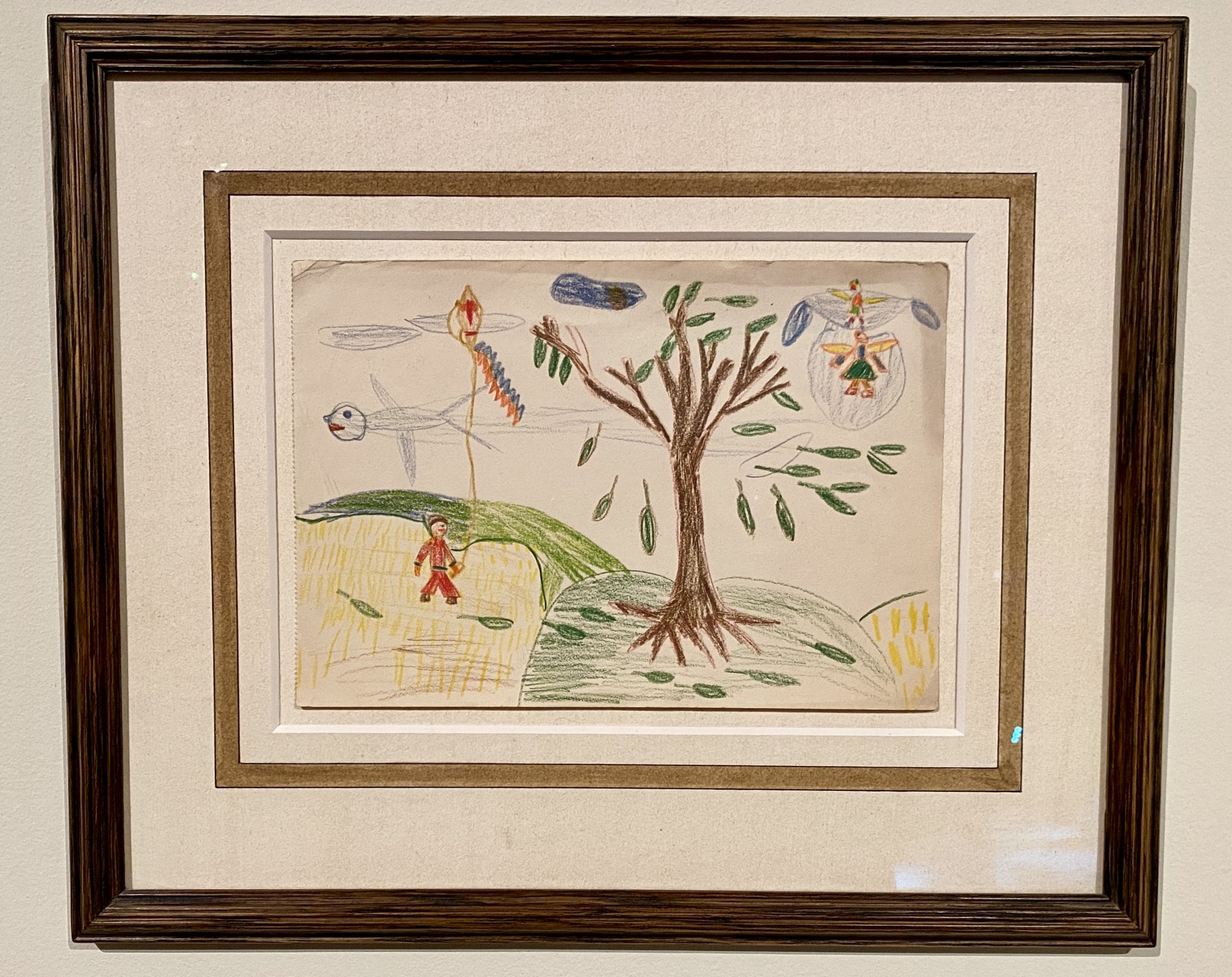 Alongside Lucian Freud's paintings and drawings, the exhibition includes illustrated childhood letters, books he owned and book covers he designed.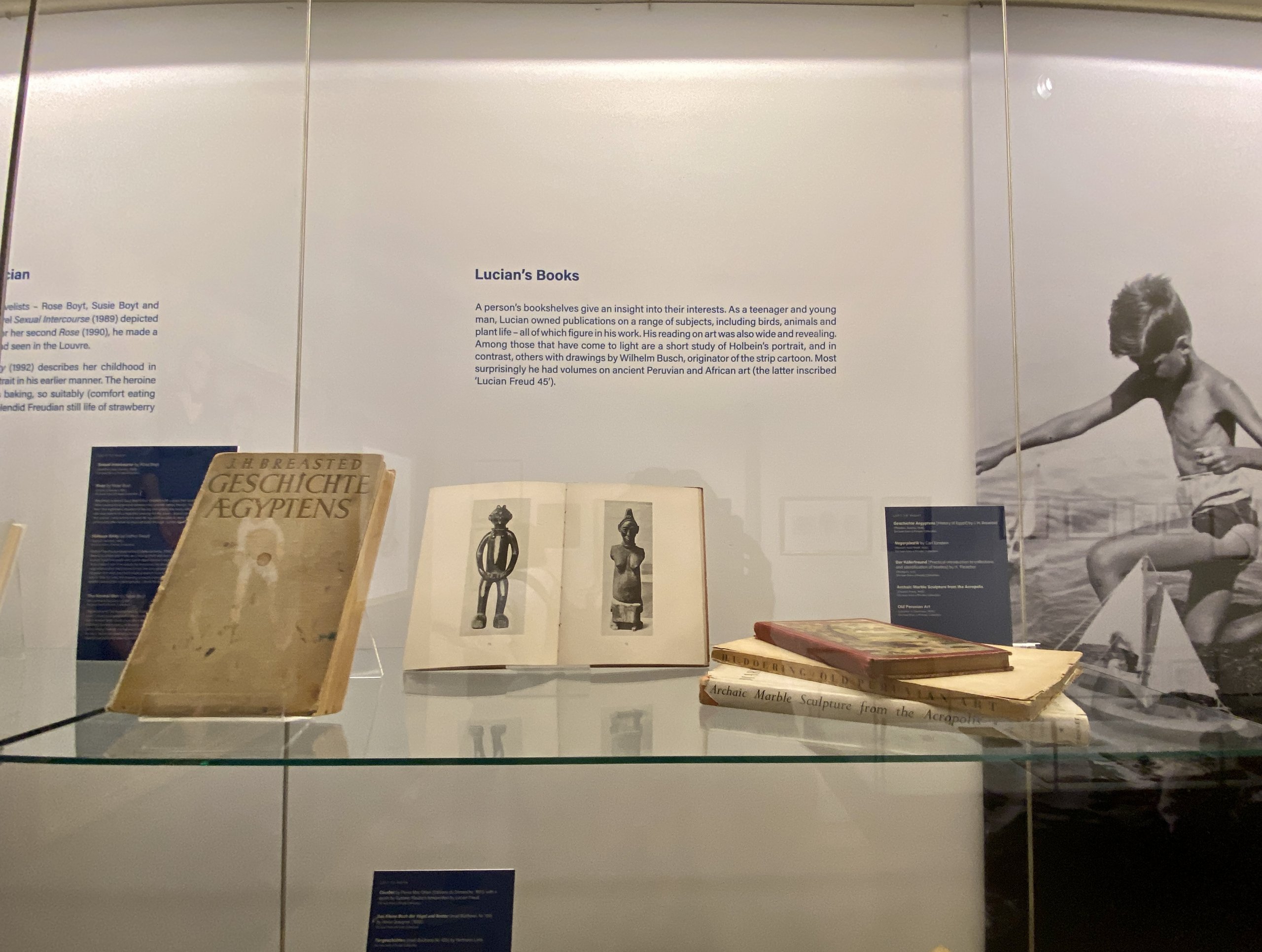 Three of Lucian's children are novelists: Rose Boyt, Susie Boyt and Esther Freud.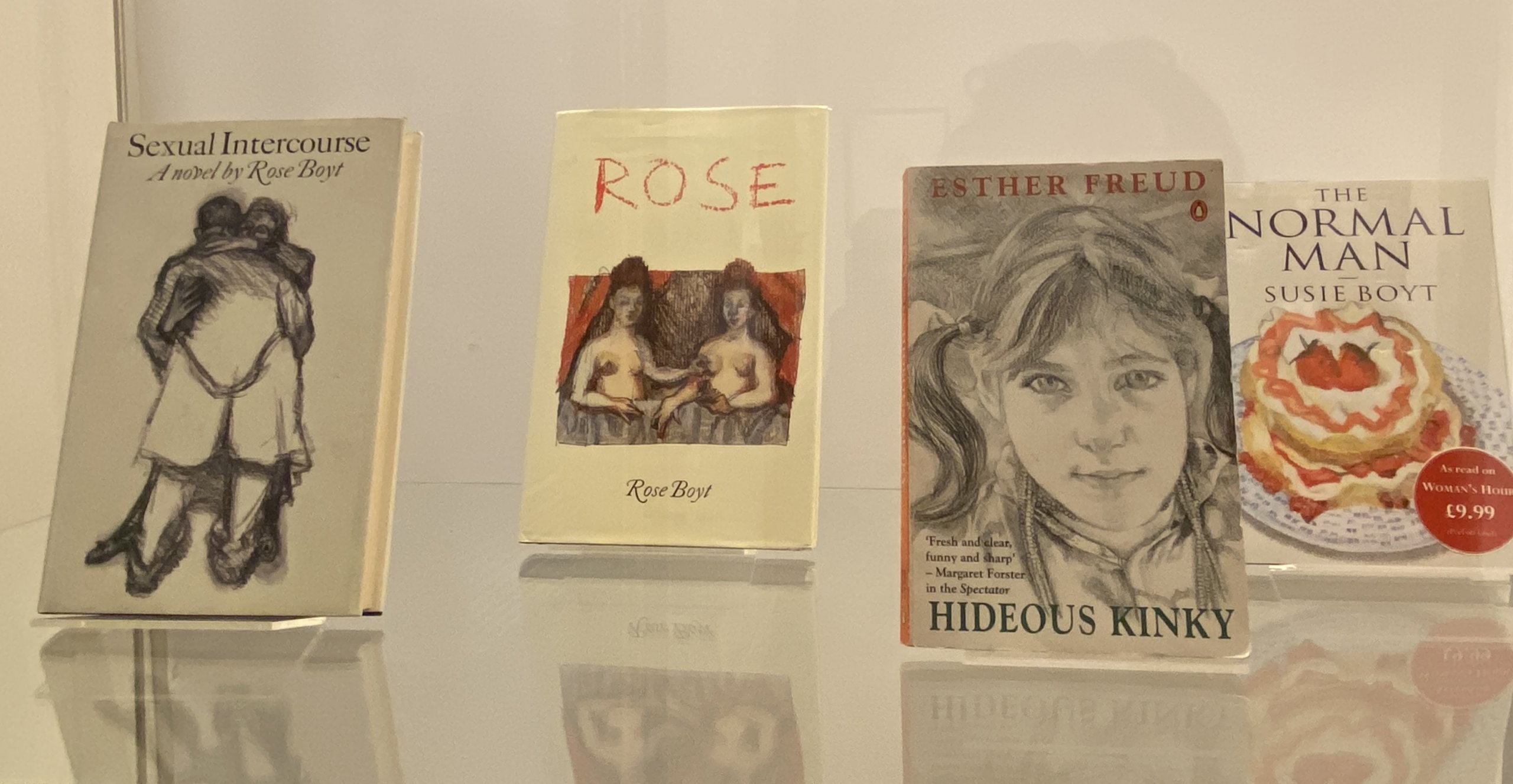 Lucian loved horses. His sole surviving sculpture is Three-legged Horse (1937). His son, Ali Boyt, remembered holding a horse for Lucian to paint in 1970.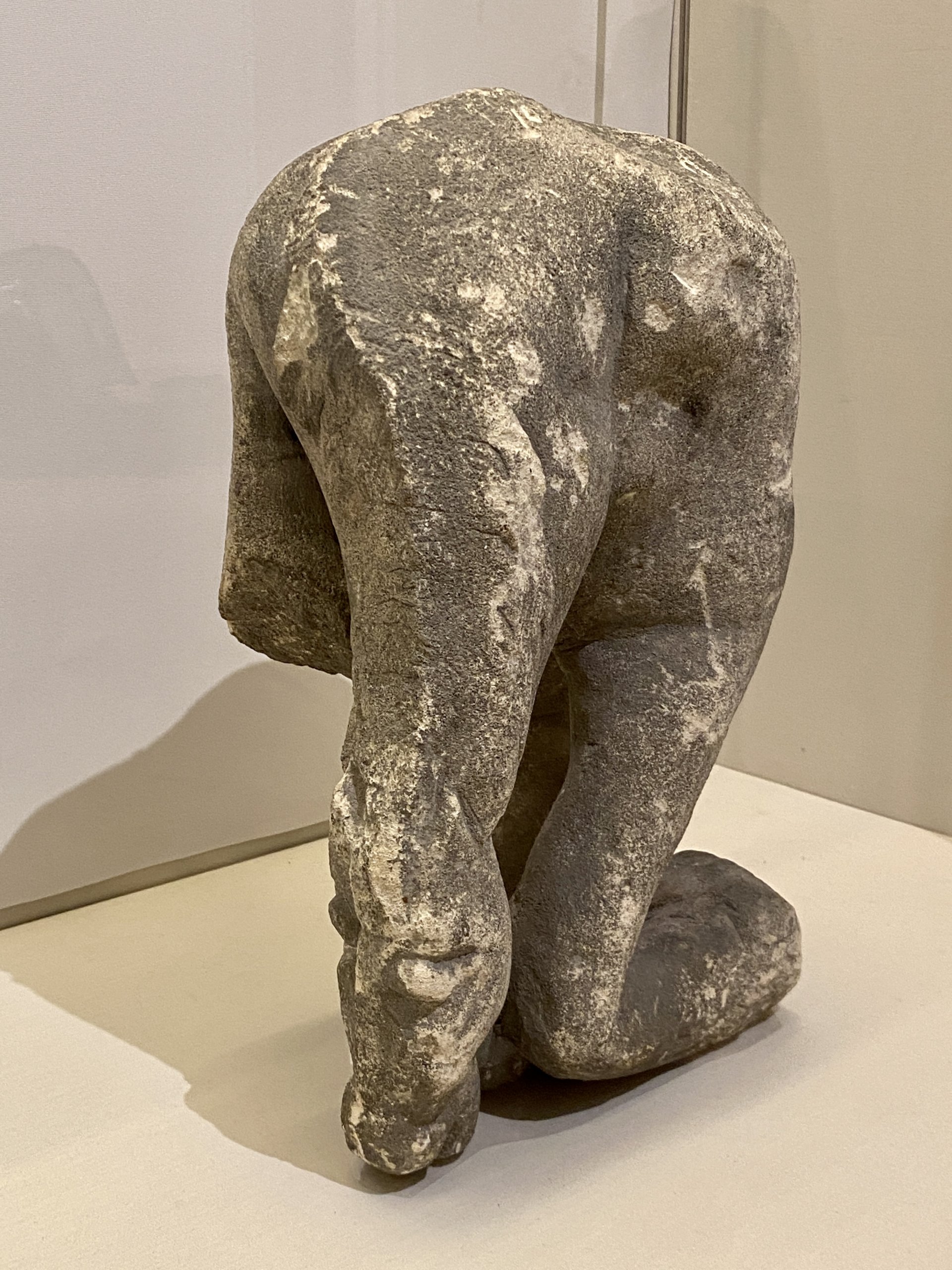 This horse drawing by Lucian accompanied a letter to his father in the early 1930s.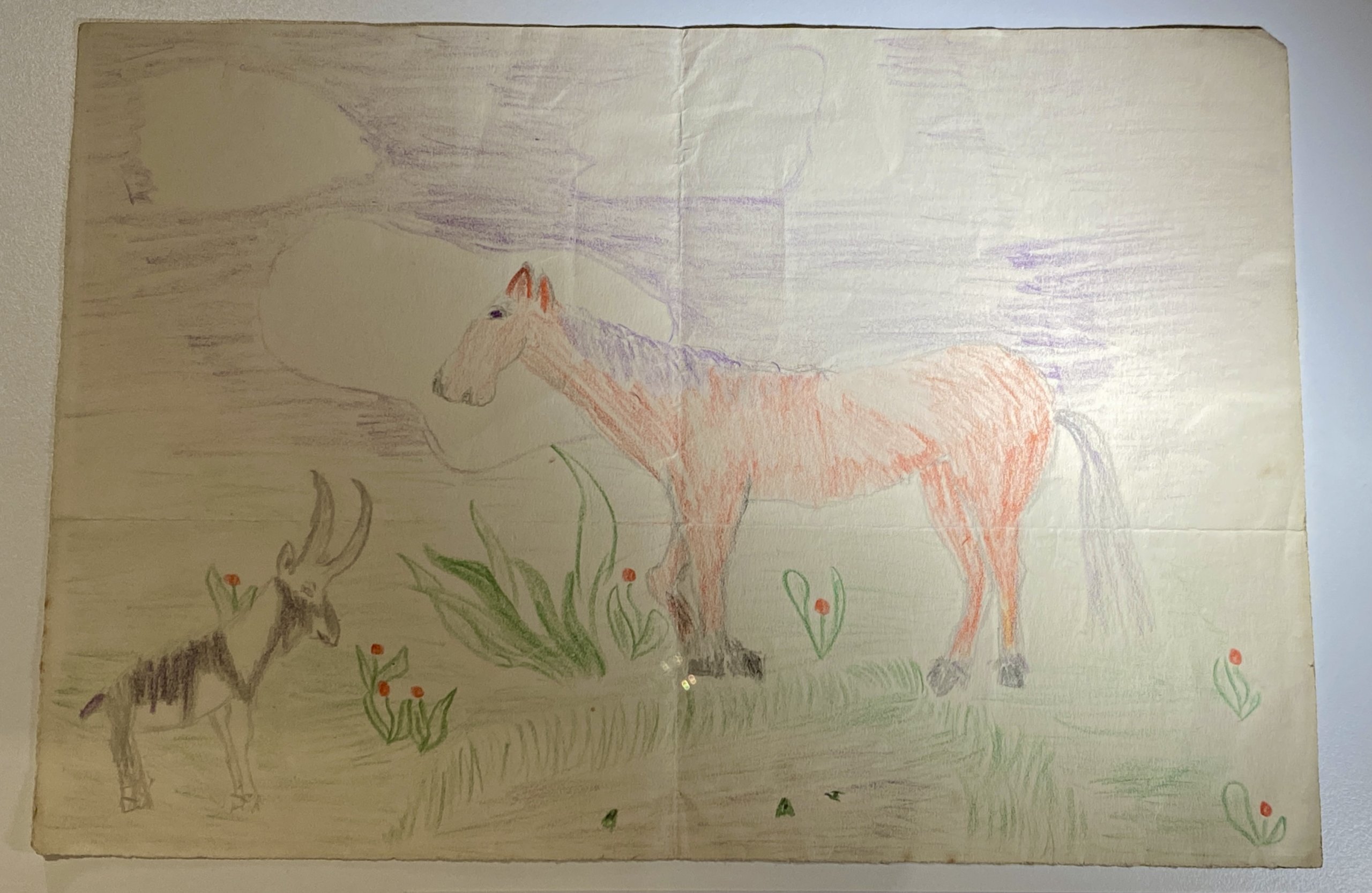 Lucian and His Parents
Lucian made good use of his mother and father for portrait sittings. He was the second of three sons born to Ernst Freud (1892–1970) and Lucie Brasch (1896–1989). His father was the fourth child of Sigmund Freud whose personality was described as 'controlled and controlling'.
Lucian's mother always made it clear that Lucian was her favorite child. She regarded everything Lucian did not just as 'good but as perfect', which he found suffocating. After Ernst's death in 1970, she became more passive. From then until her death, he painted, drew, and etched her again and again.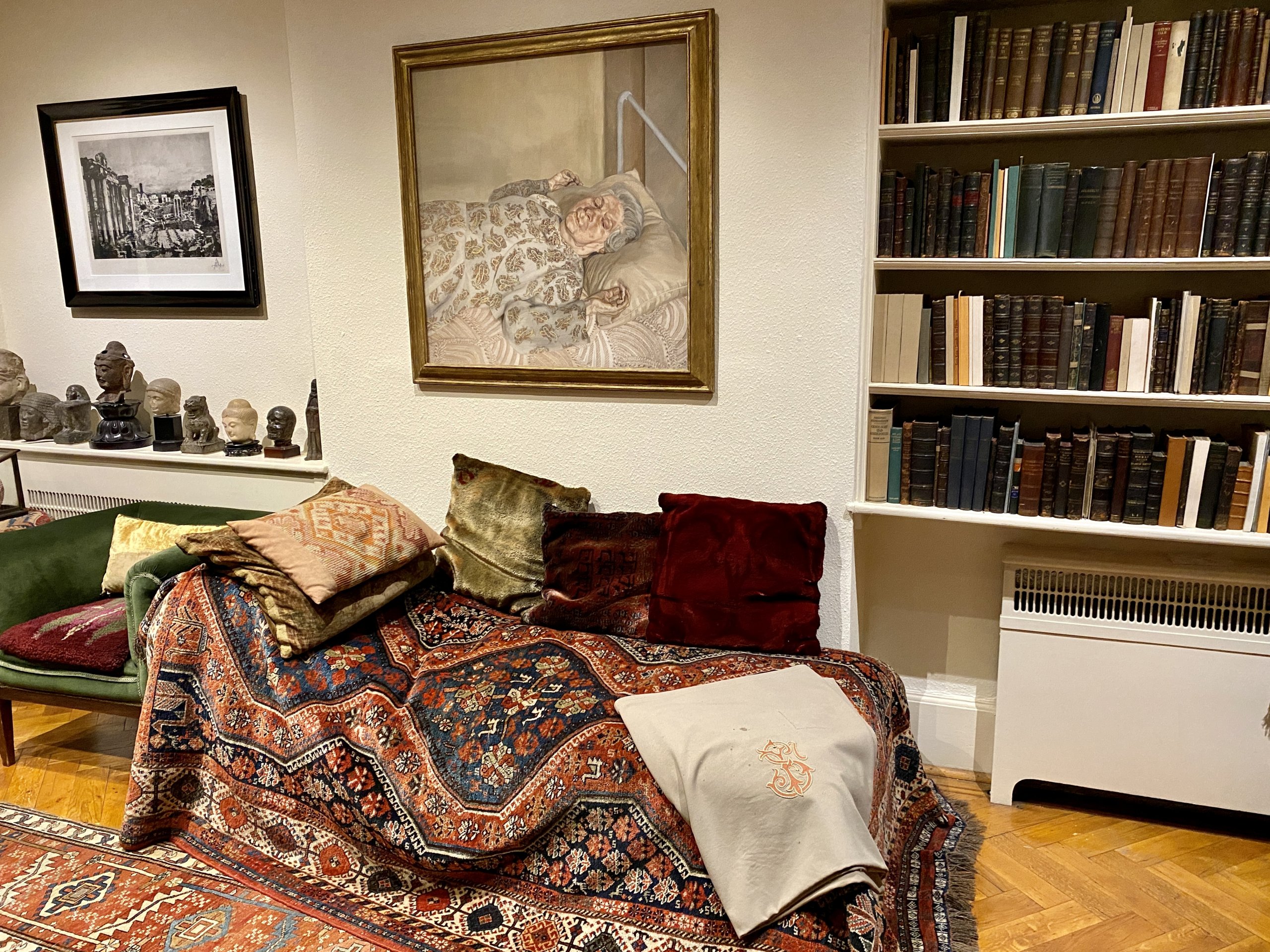 Freud and His Children
Lucian Freud was a relentless womanizer. Ridiculously fertile, he once fathered three children with three different women within the space of one year. He formally acknowledged 14 of his offspring, but the rumors suggest he fathered up to 30.
I saw Ali Boyt at the exhibition, Lucian's son with Suzy Boyt. Ali has struggled with drug addiction for most of his life and felt the only way he could spend time with his father, was to sit as a portrait subject.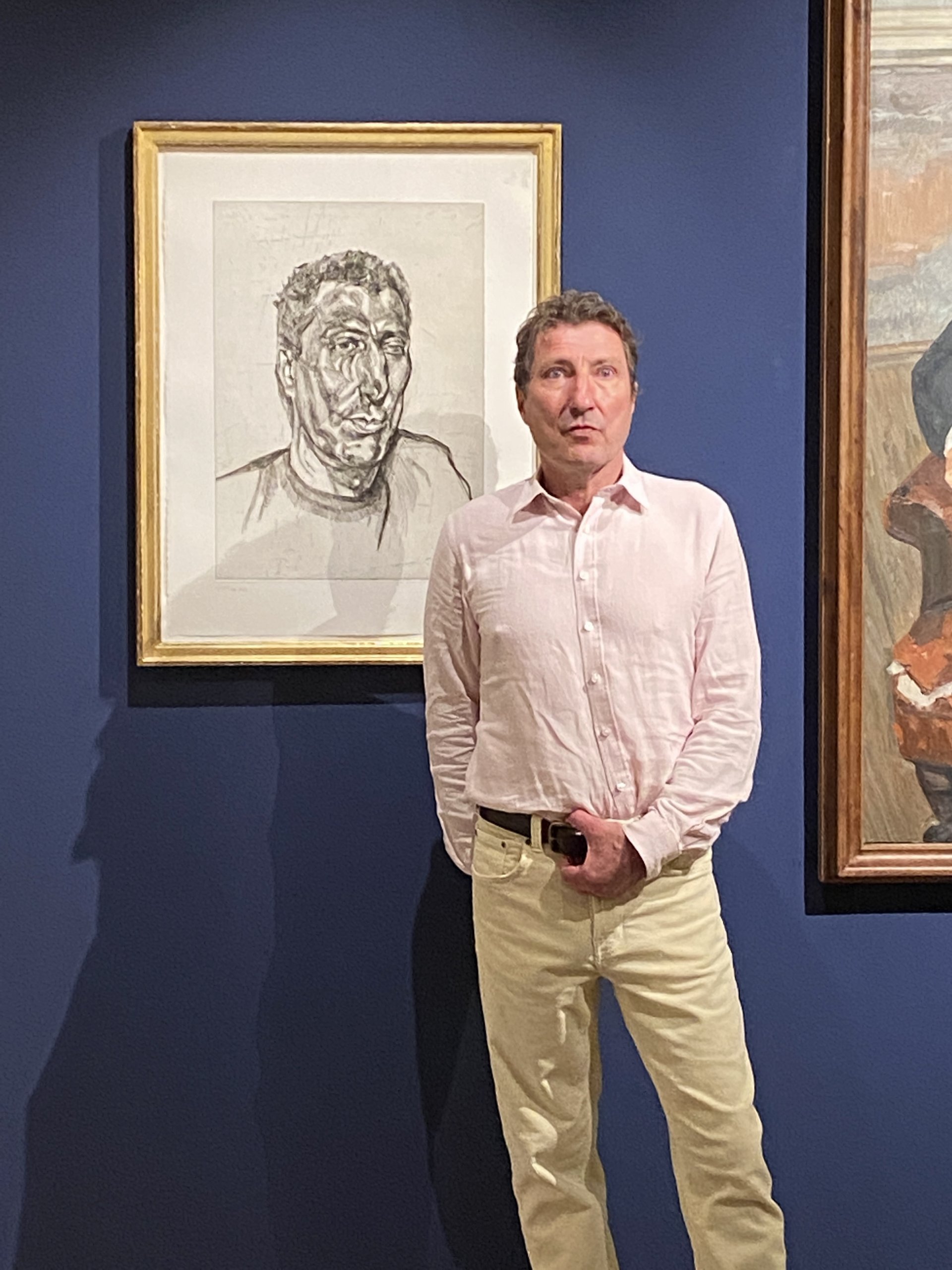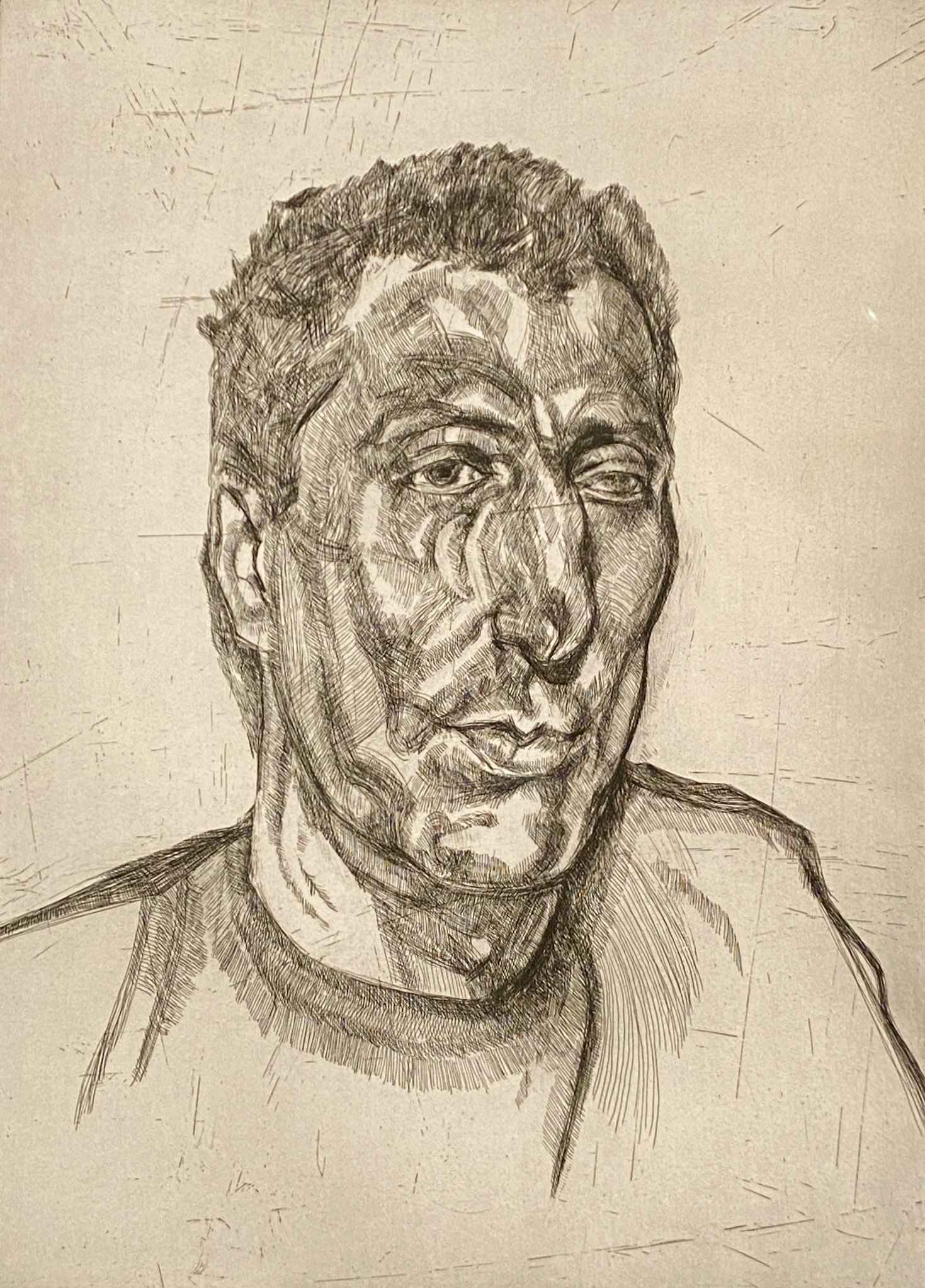 Lucian certainly regularly made use of his family for portraits. The Pearce Family (1998) is a group portrait that grew while it was being painted. Lucian planned to paint a picture of his daughter, Rose Pearce (née Boyt). She wanted her husband to be in it; then they had a child, so the baby was included too. And as it was now a family portrait, her stepson was needed as well.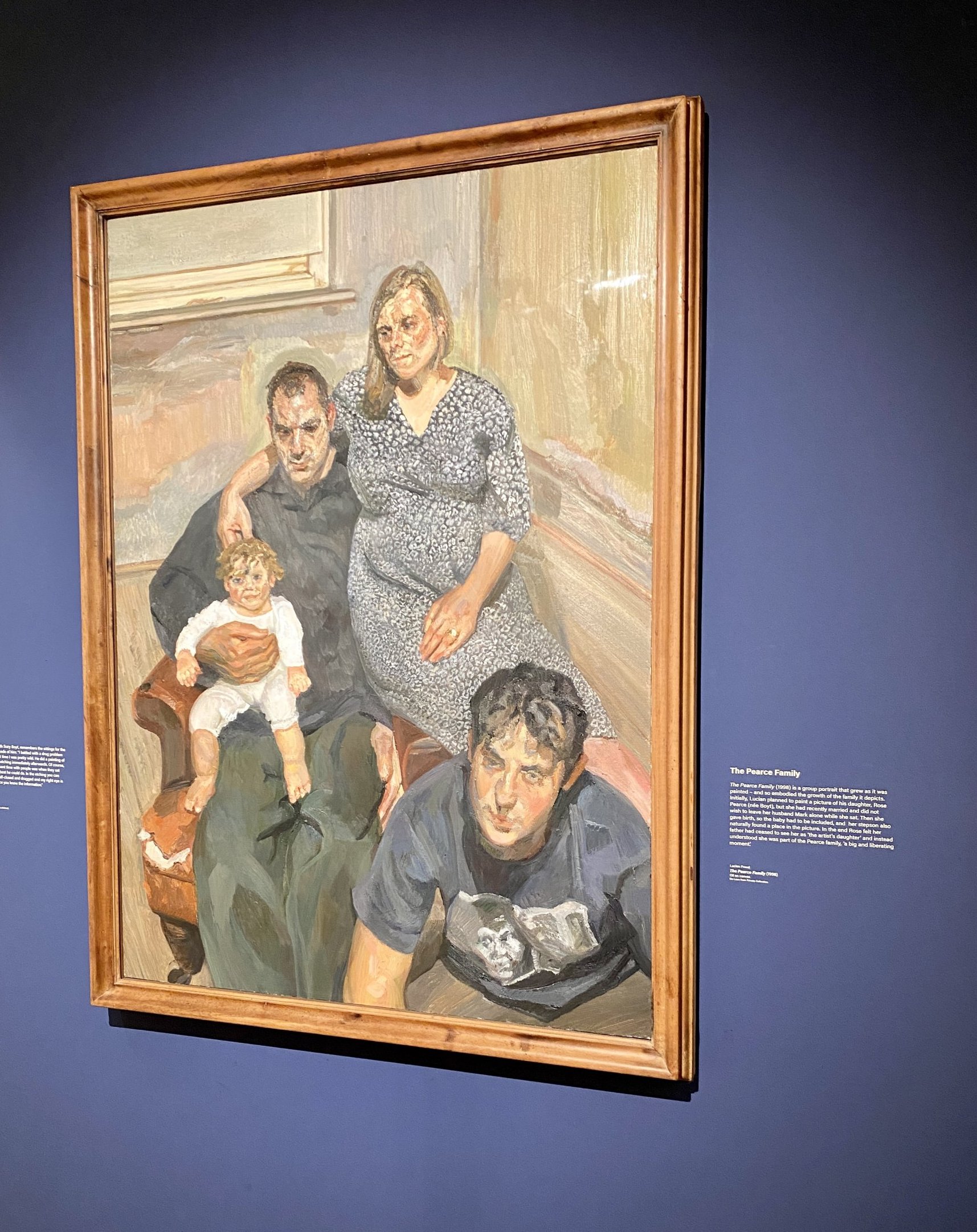 Not Just One Room
The exhibition continues outside of the main exhibition room with an early painting on the landing, Palm Tree (1944), which he gave to his aunt Anna. He had bought the palm tree from a garden center in St John's Wood, London, and it remained in his studio for many years.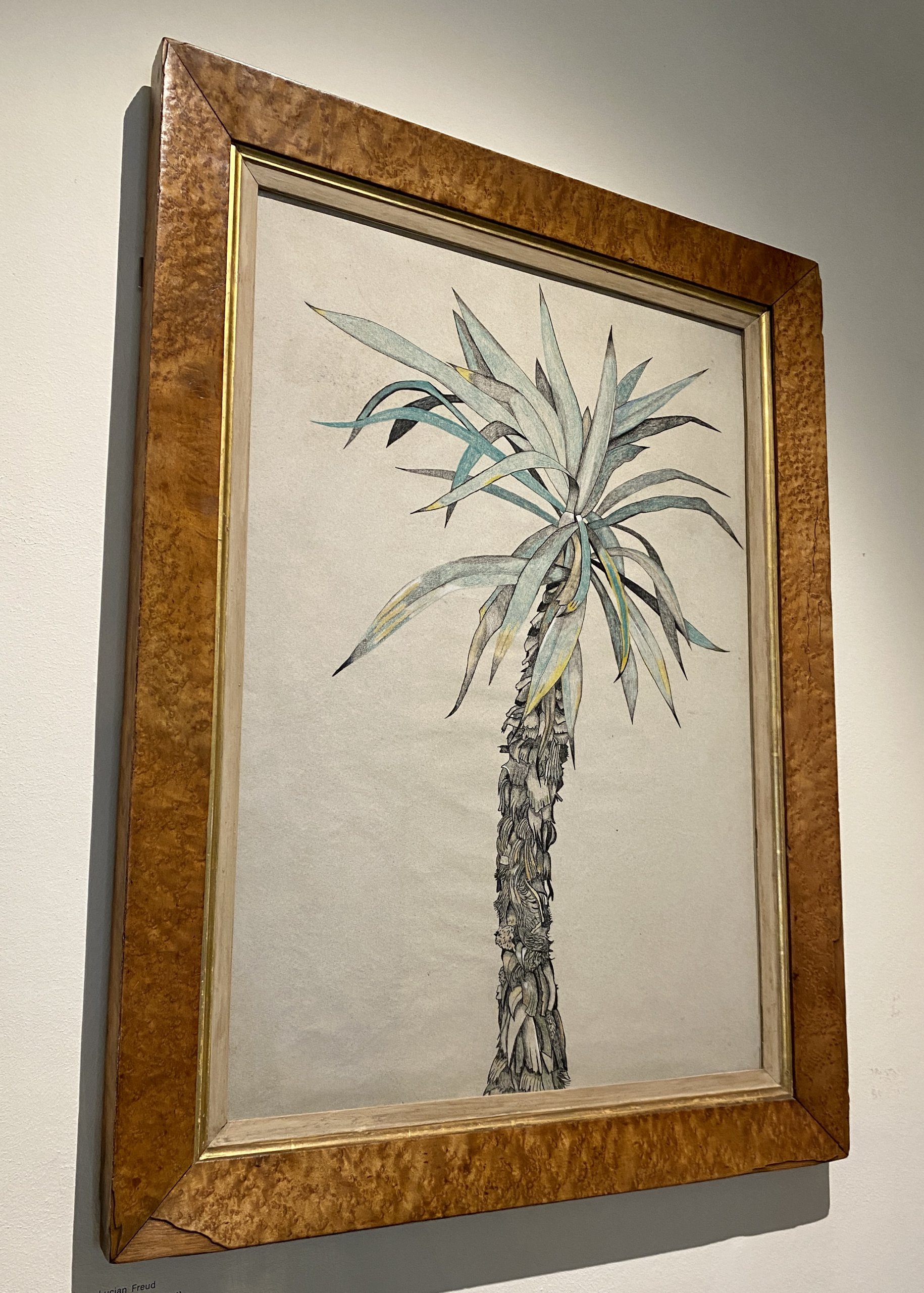 In Anna's Room, there are some artifacts from 1944 when he moved to a studio in Paddington.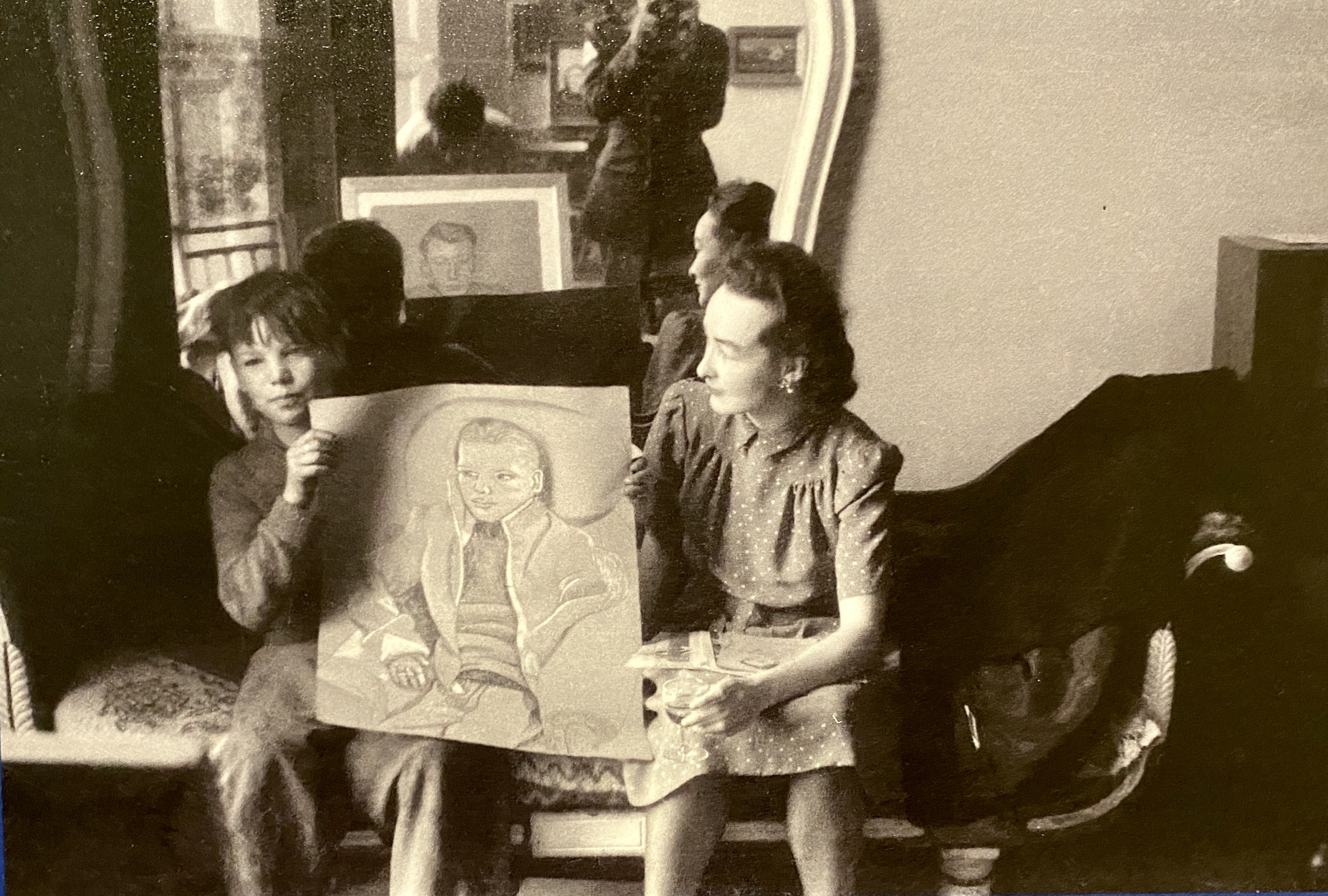 Downstairs in Sigmund Freud's study, there is the painting of Lucie Freud over the couch. At the other end of the study is Lucian Freud's copy of A History of Egypt by James Breasted. The book also features in Still Life with Book (1993) on the wall between the windows.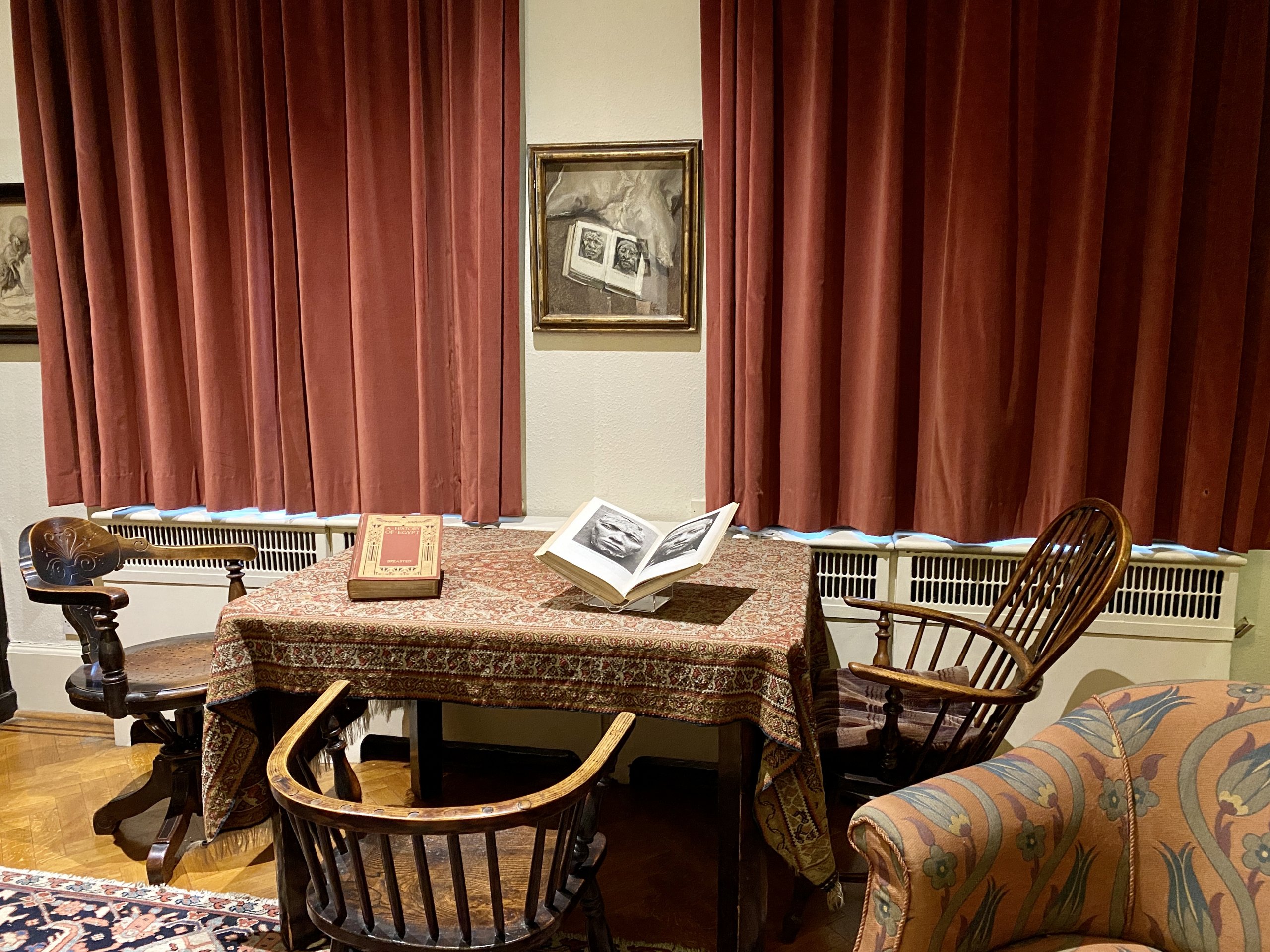 As you head down the stairs, do notice this begonia on the half landing. Lucian also enjoyed houseplants.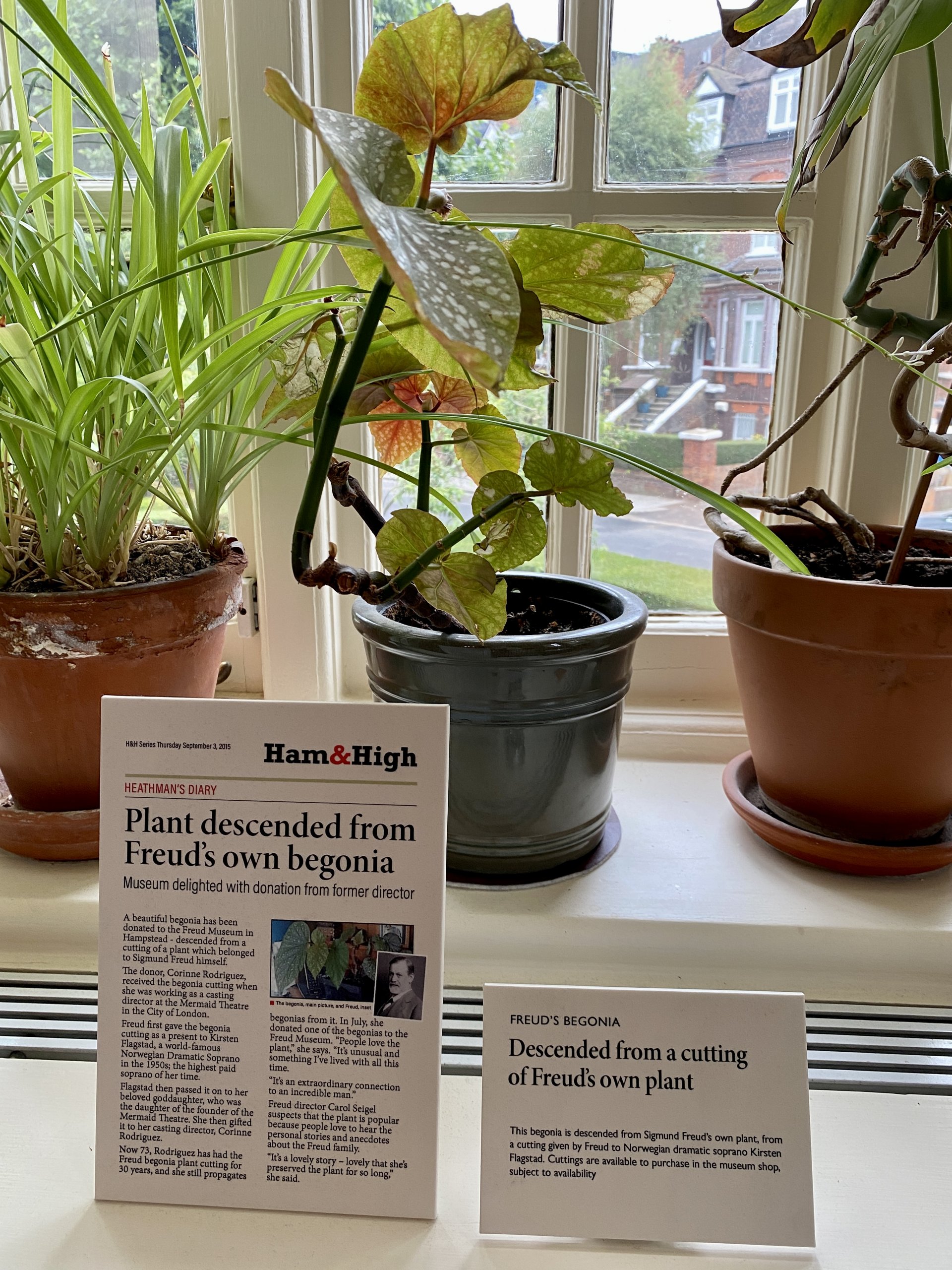 More Lucian Freud Exhibitions
Running from 1 October 2022 to 22 January 2023 at the National Gallery, Lucian Freud: New Perspectives is the first major exhibition of Lucian Freud's work in 10 years. It will bring together more than 60 paintings from across seven decades. This exhibition will look beyond Freud's fame and infamy to focus on the artist's uncompromising commitment to painting in the 20th century.
Tate Modern has Capturing the Moment on from 17 May 2023 to 7 May 2024. It's a celebration of painting in the 20th and 21st centuries, showing how some of the greatest modern painters have captured moments in time. It will also show the impact that photography had on painting, and the impact painting had on photography. The show will highlight a range of artists spanning the last 80 years, from the work of post-war expressive painters such as Francis Bacon and Lucian Freud to artists whose work responded directly to the rise of mass media including Andy Warhol, Gerhard Richter and Pauline Boty.
Visitor Information
Exhibition Title: Lucian Freud: Family Matters
Address: The Freud Museum, 20 Maresfield Gardens, Hampstead, London NW3 5SX
Dates: 6 July 2022 – 29 January 2023
Opening Hours: 10.30am – 5pm, Wednesday, Thursday, Saturday and Sunday.
Official Website: www.freud.org.uk
When here, do visit the excellent museum shop.