A new major exhibition at Tate Modern looks at Andy Warhol from his childhood in Pittsburgh through to his one of his final works. It's a fresh look at the extraordinary life and work of the pop art superstar and offers a rare personal insight into how Warhol and his work marked a period of cultural transformation.
Featuring over 100 works, the exhibition shows how this innovative artist reimagined what art could be in an age of immense social, political and technological change.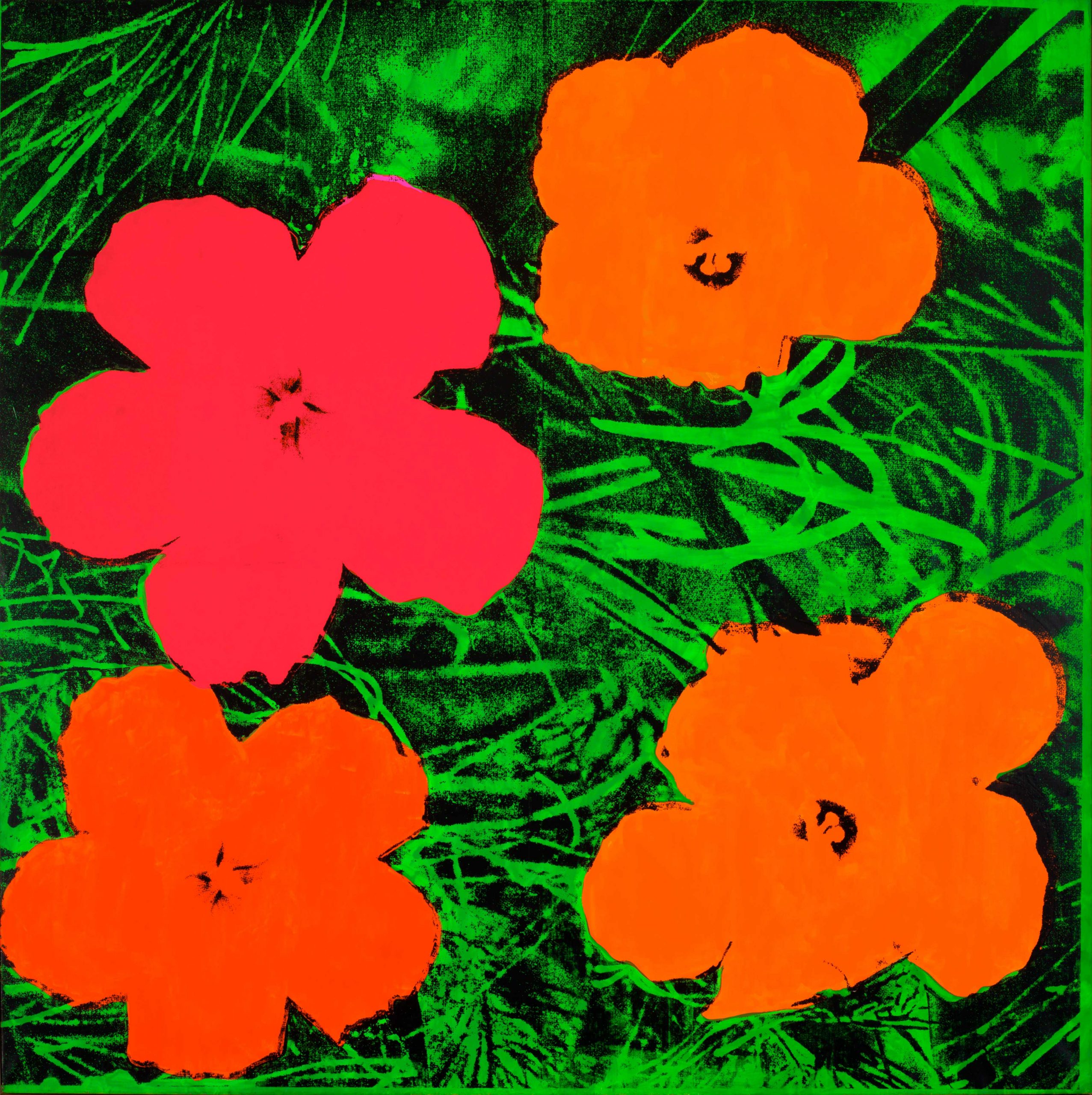 Room 1: Andrew Warhola
Andy Warhol was one of the most recognisable artists of the late 20th century, yet his life and work continue to fascinate and be interpreted anew. A shy, gay man from a religious, migrant, low income household, he forged his own distinct path to emerge as the epitome of the pop art movement.
Born Andrew Warhola, he grew up in Pittsburgh to Carpatho-Rusyn parents who emigrated from a small village in the former Czechoslovak Republic. (You can see on display here the List or Manifest of Alien Passengers for the United States Immigration Officer at Port of Arrival dated 11 June 1921 showing his mother's name. His father was already in the US from 1914.)
The Warhola family were devout followers of the Byzantine Ruthenian Catholic Church, and the impact of the strong religious conviction of Julia Warhola, Andy's mother with whom he lived for most of his life, is considered as a significant context to his work.
There are a few family photos on display.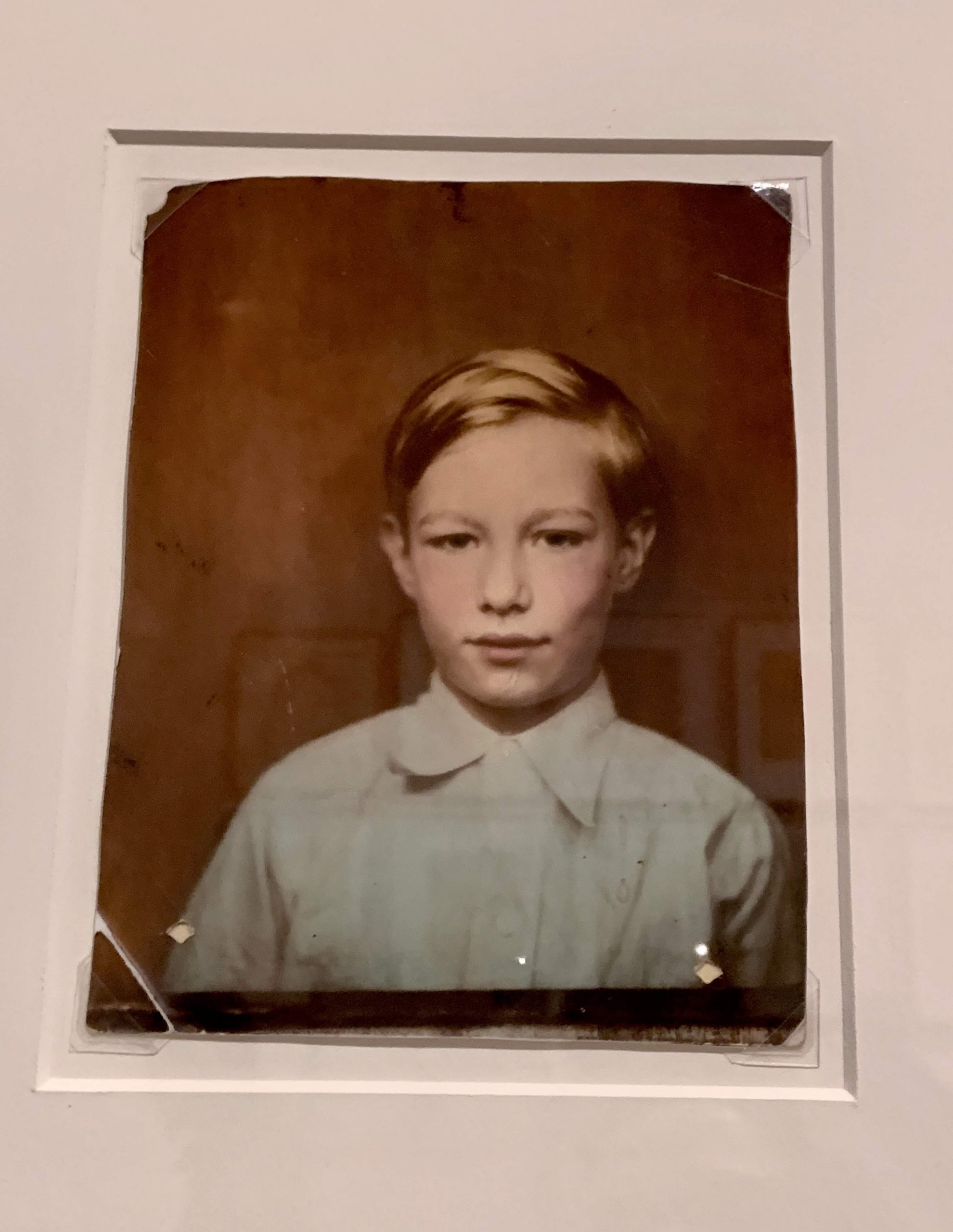 His parents were supportive of his desire to be an artist. He would draw with his mother and took art lessons at his local museum. When his father died in 1942, he left his savings for his youngest child to go to college where he studied pictorial design.
In 1949, at the age of 21, Warhol moved to New York. He dropped the 'a' at the end of his surname, had cosmetic surgery on his nose and started wearing a toupee to cover his receding hairline.  He worked as a commercial illustrator and his mother joined him in New York a few years later. She helped with his work and lived with him until shortly before she died in 1972.
Warhol's sexuality is an important theme in the exhibition, beginning with a selection of his evocative early line drawings of male portraits and nudes from the 1950s. As a gay man growing up at a time when sex between men was illegal in the United States, Warhol embraced the queer community of designers, poets, dancers and artists that New York offered.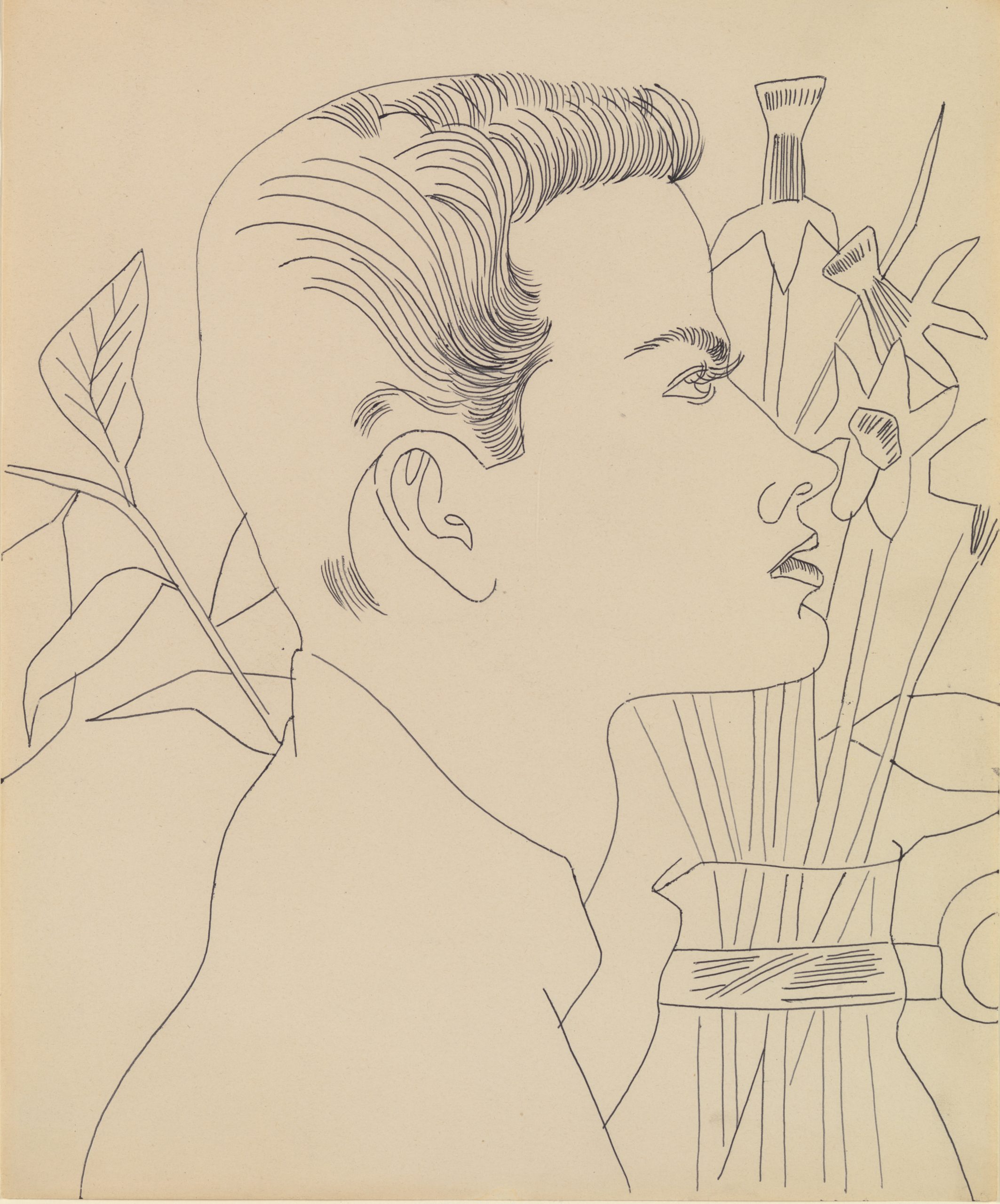 Room 2: Sleep
The series of drawings (example above) form an intimate pairing with the film Sleep 1963 – which documents Warhol's lover, the poet John Giorno – to highlight the collaborative way Warhol worked with figures from outside the art world to create a broader understanding of what art could be.
It's a dark room with the film playing on the far wall. It's large scale so you can have a look without needing to enter.
Unsurprisingly, I heard visitors comparing this to the sleeping David Beckham video installation by Sam Taylor-Wood.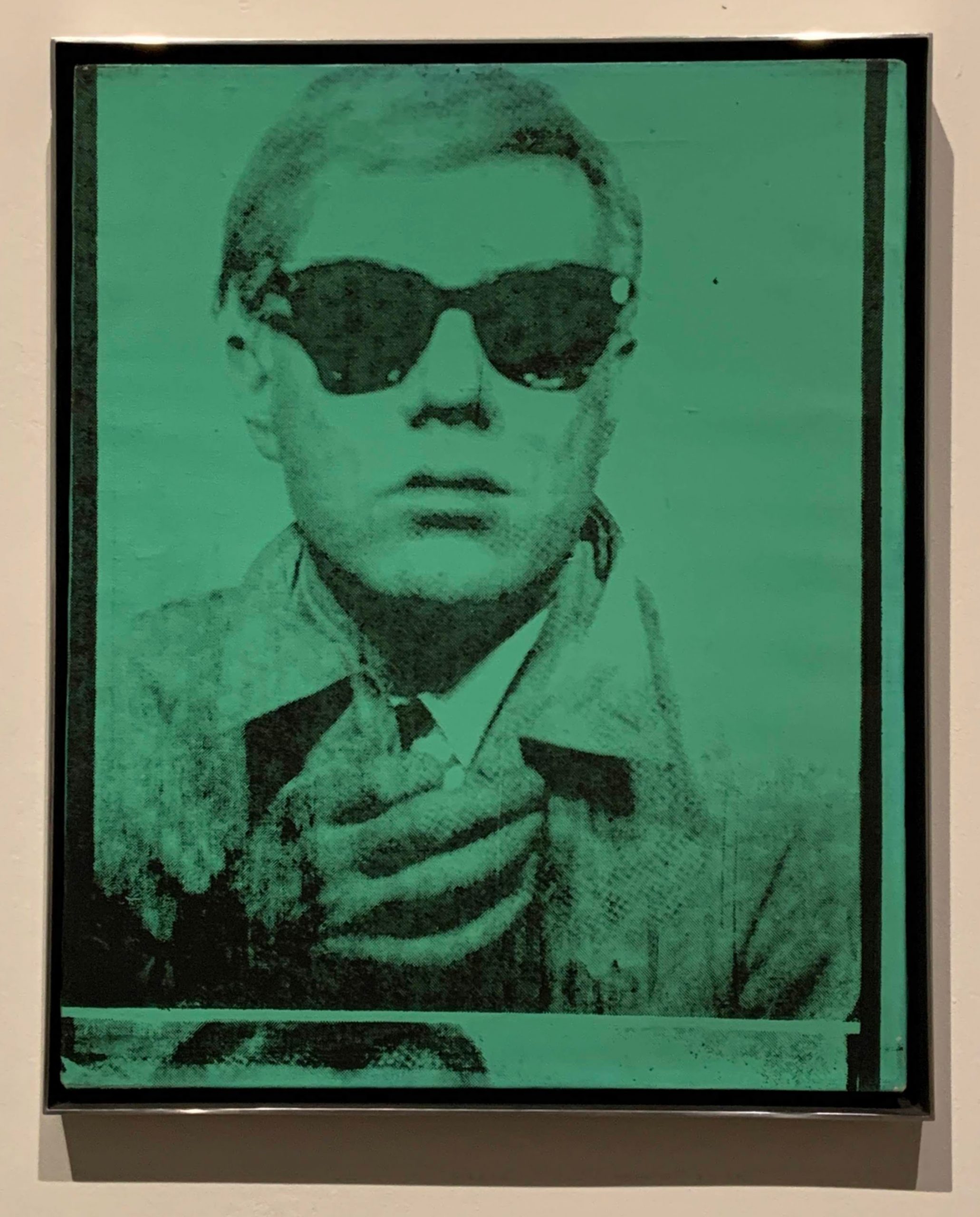 Room 3: Pop
This is the largest room in the exhibition and has some of the most well-known artworks including Marilyn Diptych 1962 and Elvis I and II 1963/1964.
While he was a successful illustrator, Warhol still wanted to be taken seriously as an artist. In 1960 he started making hand-painted pictures combining advertising imagery and expressive painting. This soon gave way to a clean graphic style now known as Pop Art.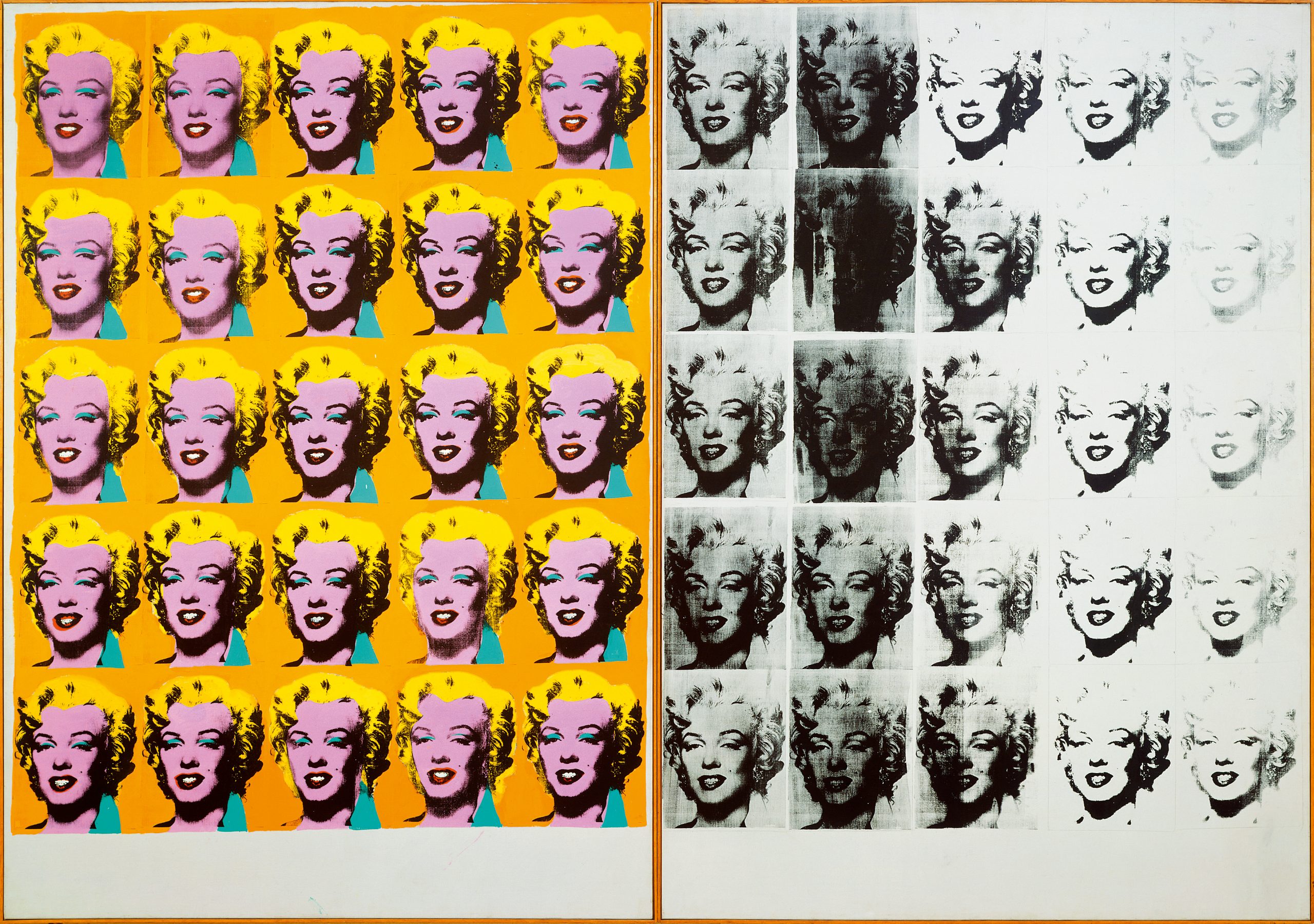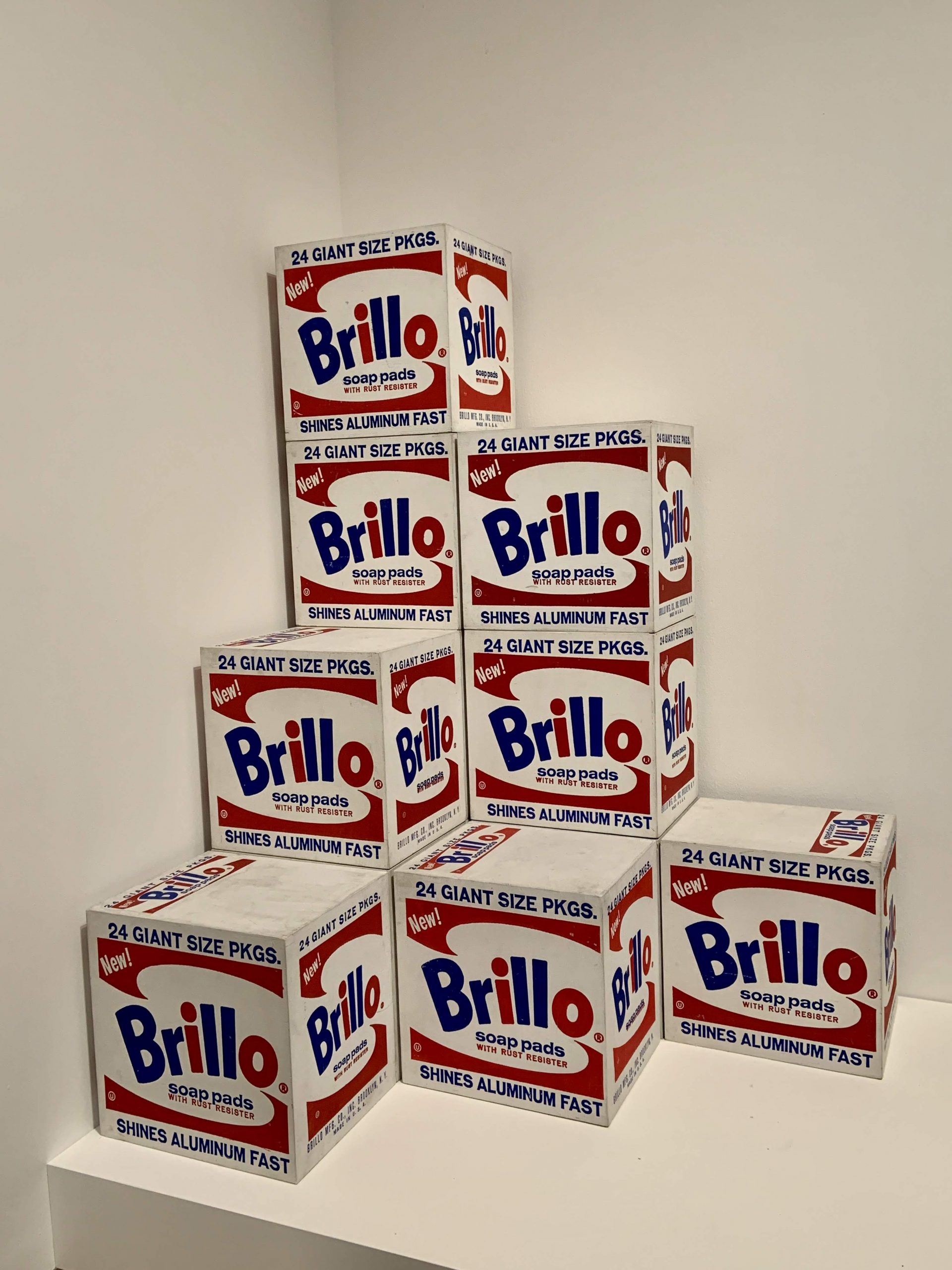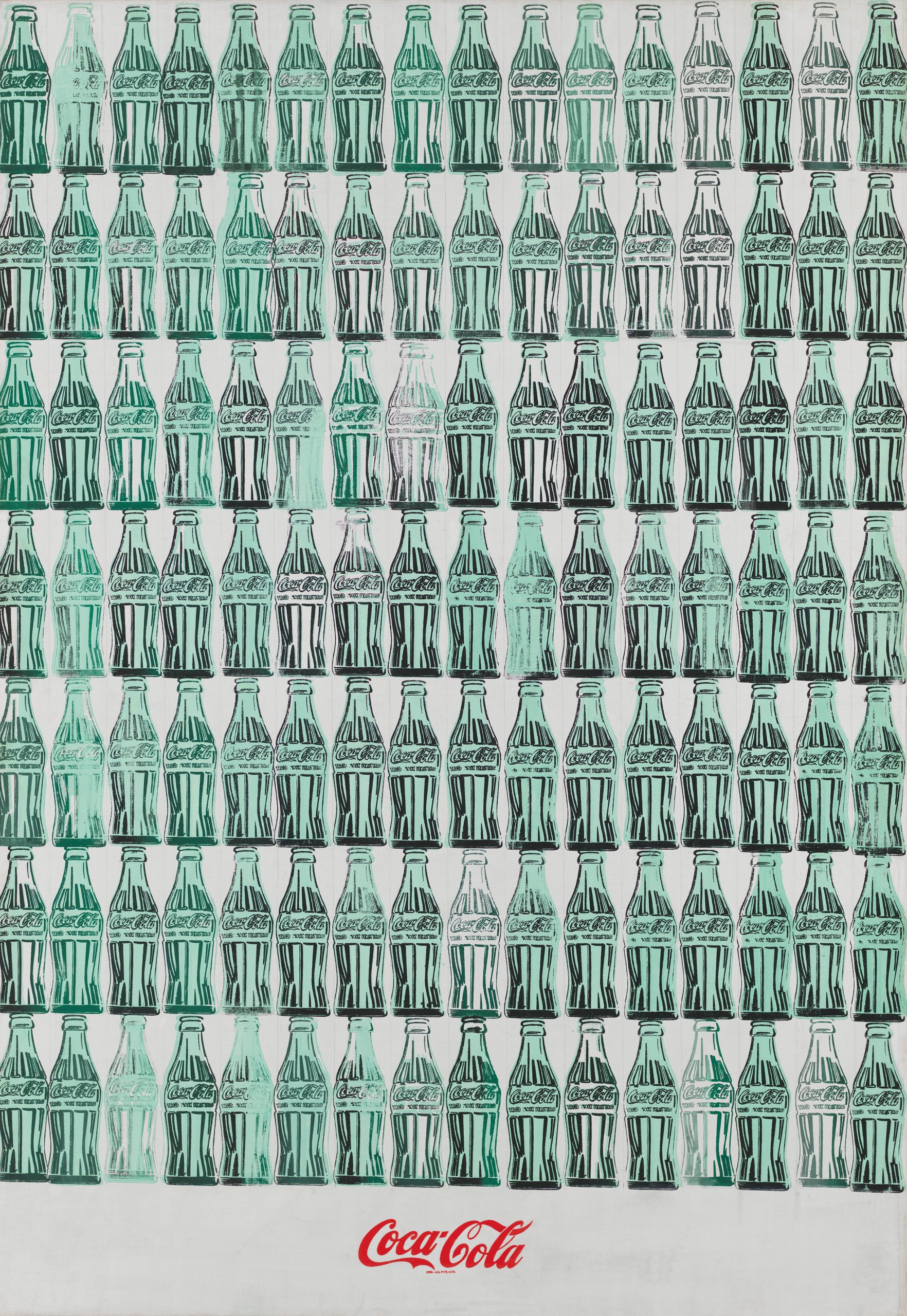 As well as other pop art images, including Campbell's soup cans, this room also has a sensationalist death theme with repeated prints of a woman jumping out of a window to commit suicide and a fatal car crash.
Room 4: Factory
Things change to that crazy time in the '60s for the next few rooms. The walls are shiny silver and music from room 6 is already loud.
Warhol set up the first Factory experimental art studio in 1963 and by the mid-1960s the Factory scene had become a living artwork.
But you won't spend long in this room as the next is too much fun.
Room 5: Silver Clouds
Warhol's floating Silver Clouds 1966 installation was initially meant to signal his 'retirement' from painting in favour of moviemaking. He described Silver Clouds as 'paintings that float'.
The room is full of metallic silver balloons filled with helium. This is Instagram heaven so be prepared to have to battle past much posing. (You can see a few videos on my Facebook Page.)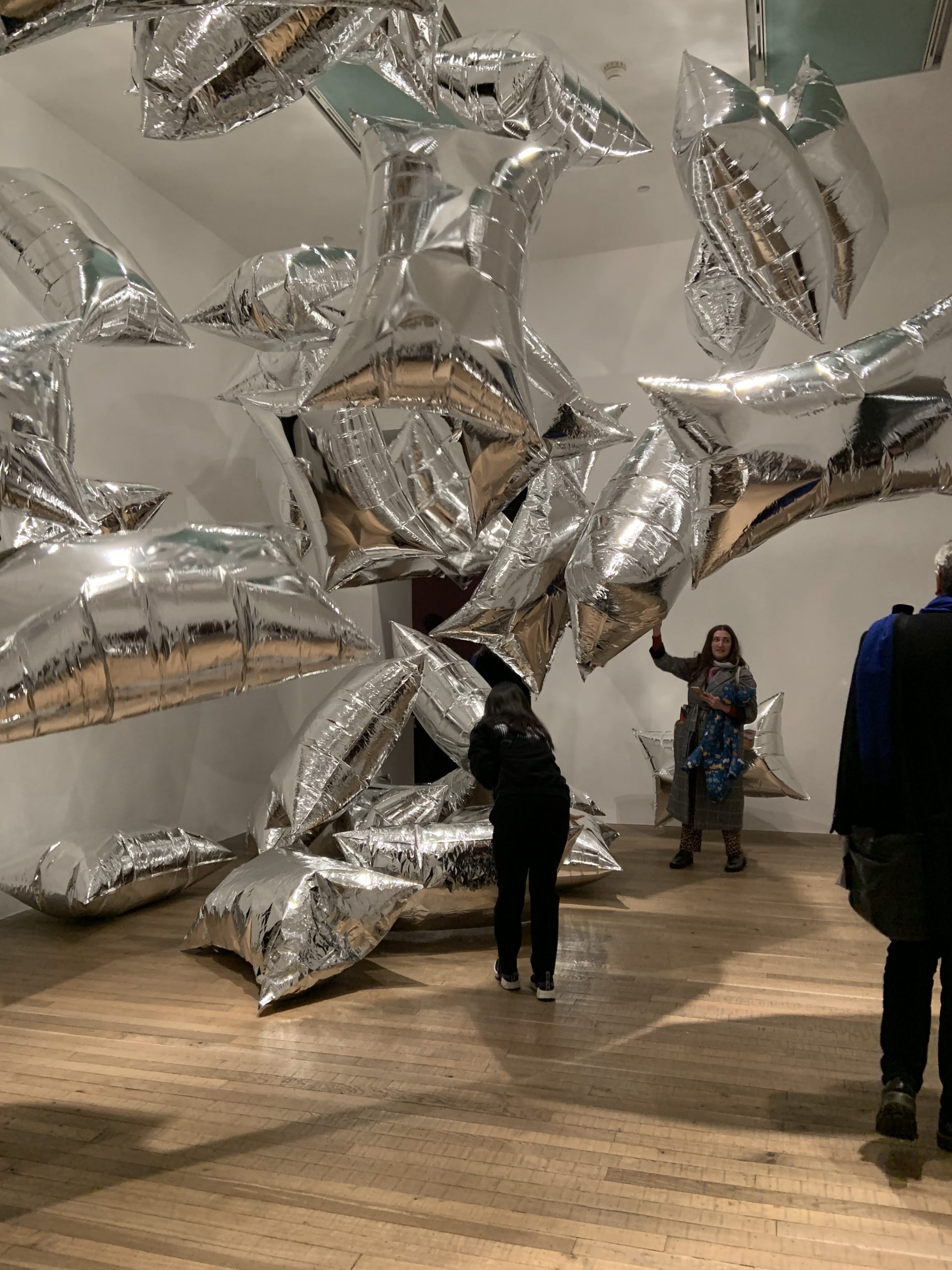 Room 6: Exploding Plastic Inevitable
This is the loud room pumping out psychedelic music. It's also really dark. (Be aware, you have to enter and exit from the same doorway.)
This room was designed by The Andy Warhol Museum to give an impression of the EPI (Exploding Plastic Inevitable) shows. These shows combined film with performances by the Velvet Underground and Nico. Multiple screens projected Warhol's films and still images. Coloured gels and strong lights overlaid the projects. Lou Reed described it as a 'show by and for freaks'. (I've posted a short video on my Facebook Page.)
Room 7: The Shooting
On 3 June 1968, the writer Valerie Solanas came to the Factory and shot Warhol in the chest and abdomen damaging his internal organs. The shooting affected his physical and mental health for the rest of his life. Despite the trauma, he agreed to pose for photographer Richard Avedon in 1969 and once compared the stitches on his chest to a Yves Saint Laurent dress.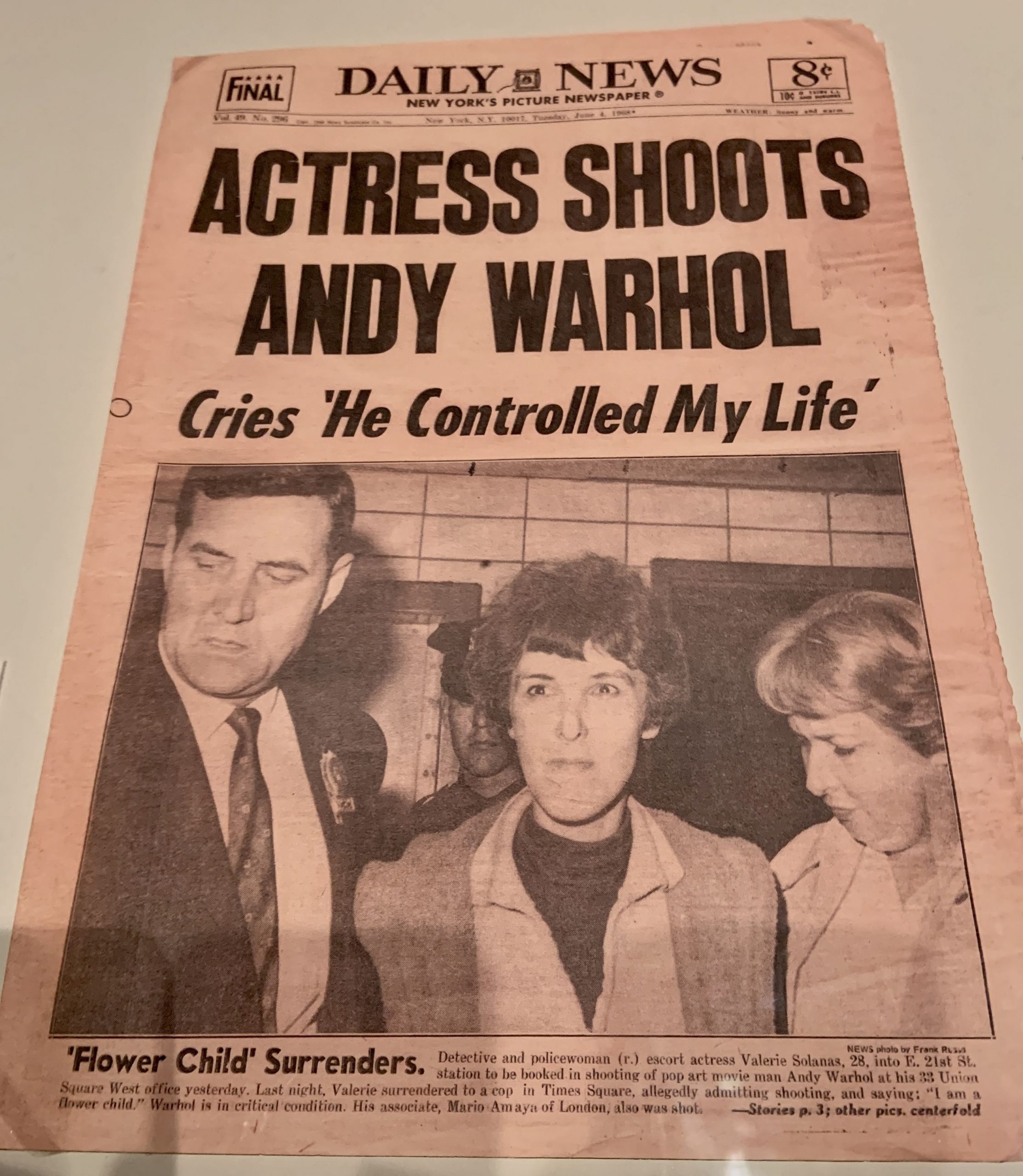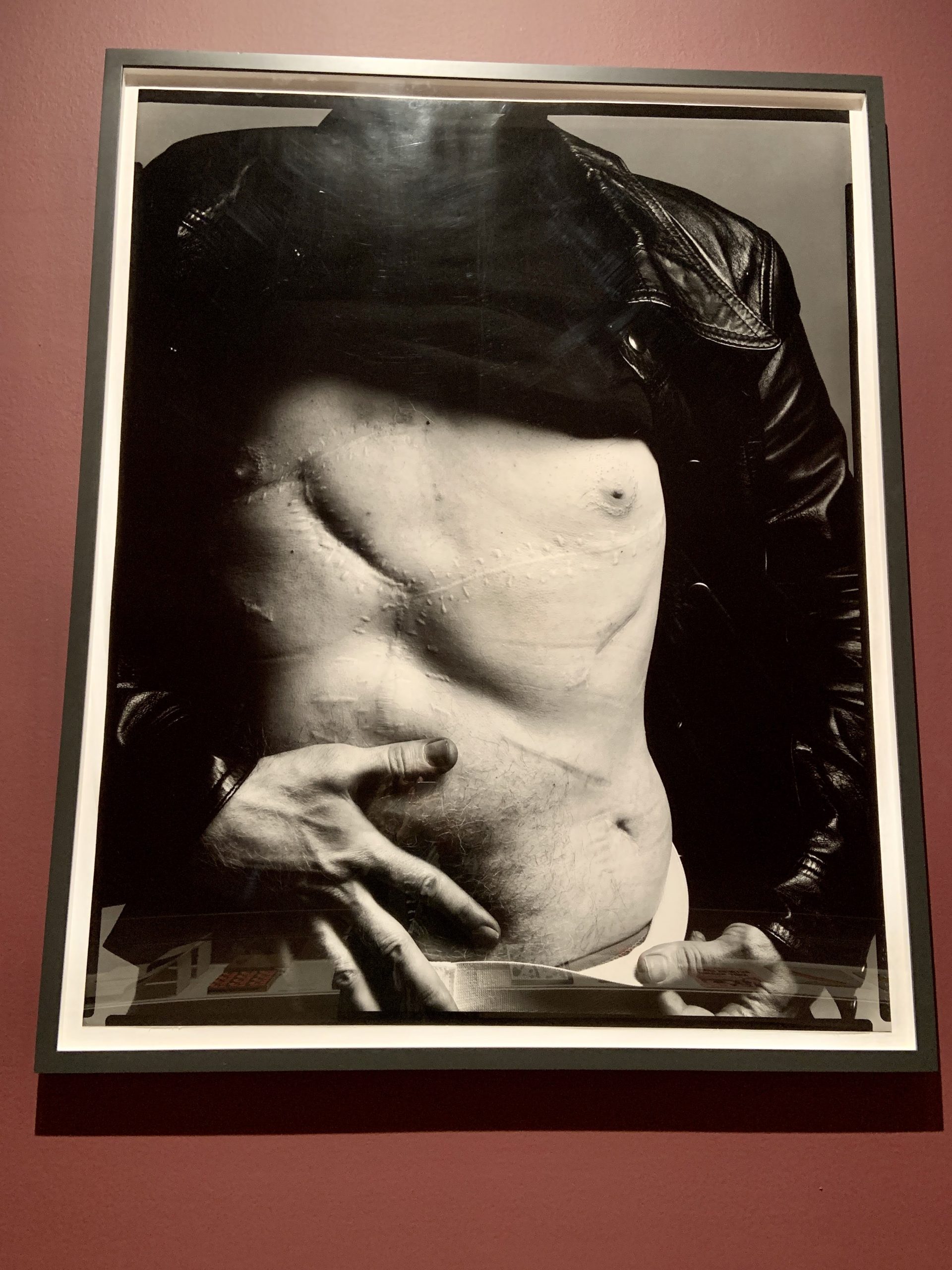 Room 8: Back to Work
The music can't be heard as much once you reach this room.
Following his shooting, Warhol returned to large-scale painting projects. This room also has a video of his mother sleeping and a series of photos of Warhol cleaning a gallery carpet with a vacuum cleaner. The gallery displayed the dust bag and vacuum on a plinth along with these photos documenting the process.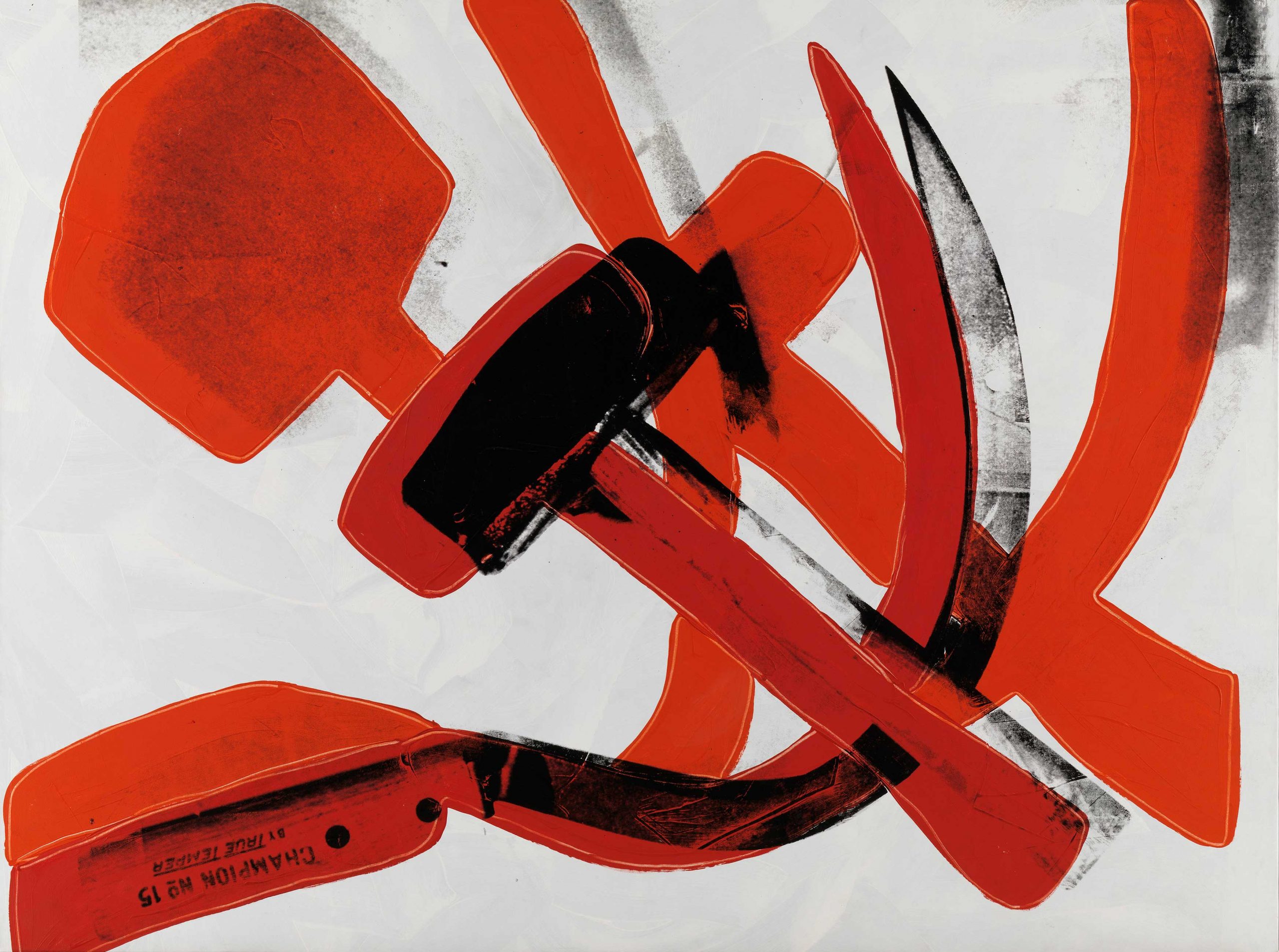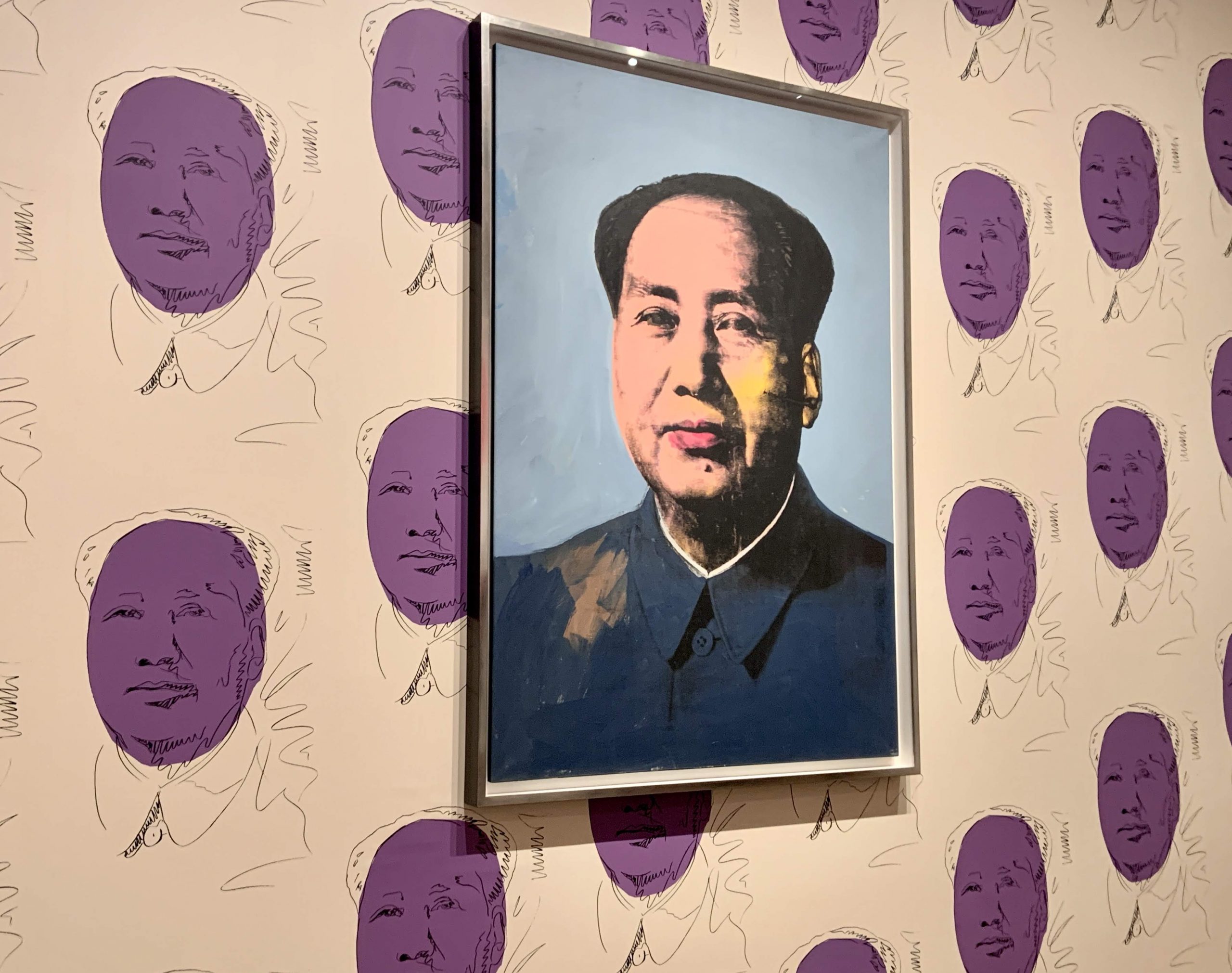 Room 9: Ladies and Gentlemen
The exhibition emphasises his skill as a painter and colourist with a room dedicated to the largest grouping of his 1975 Ladies and Gentlemen series ever shown in the UK. These striking portraits depict figures from New York's black and Latino transgender community, including iconic performer and activist, Marsha 'Pay it no mind' Johnson – a prominent figure in the Stonewall uprising of 1969.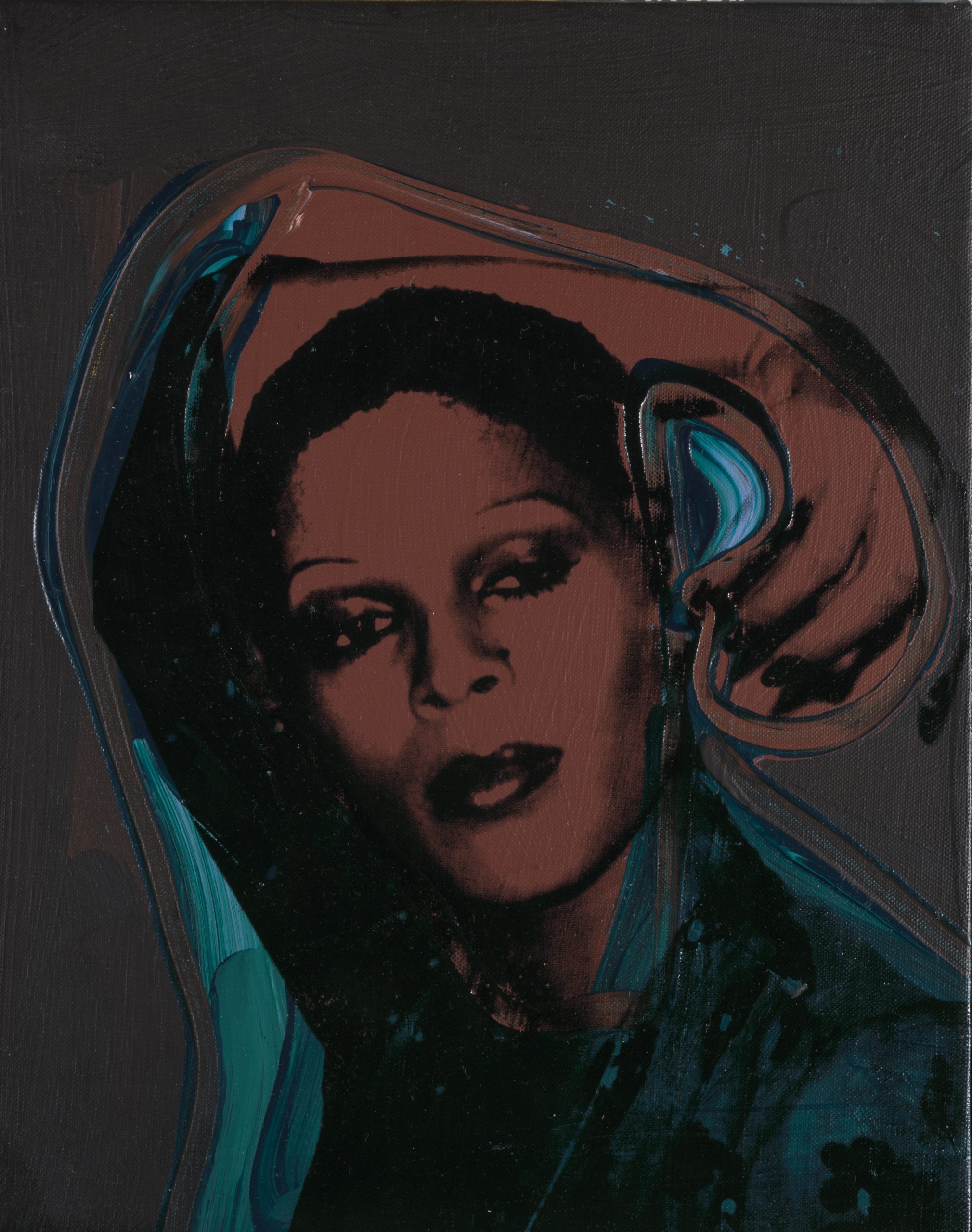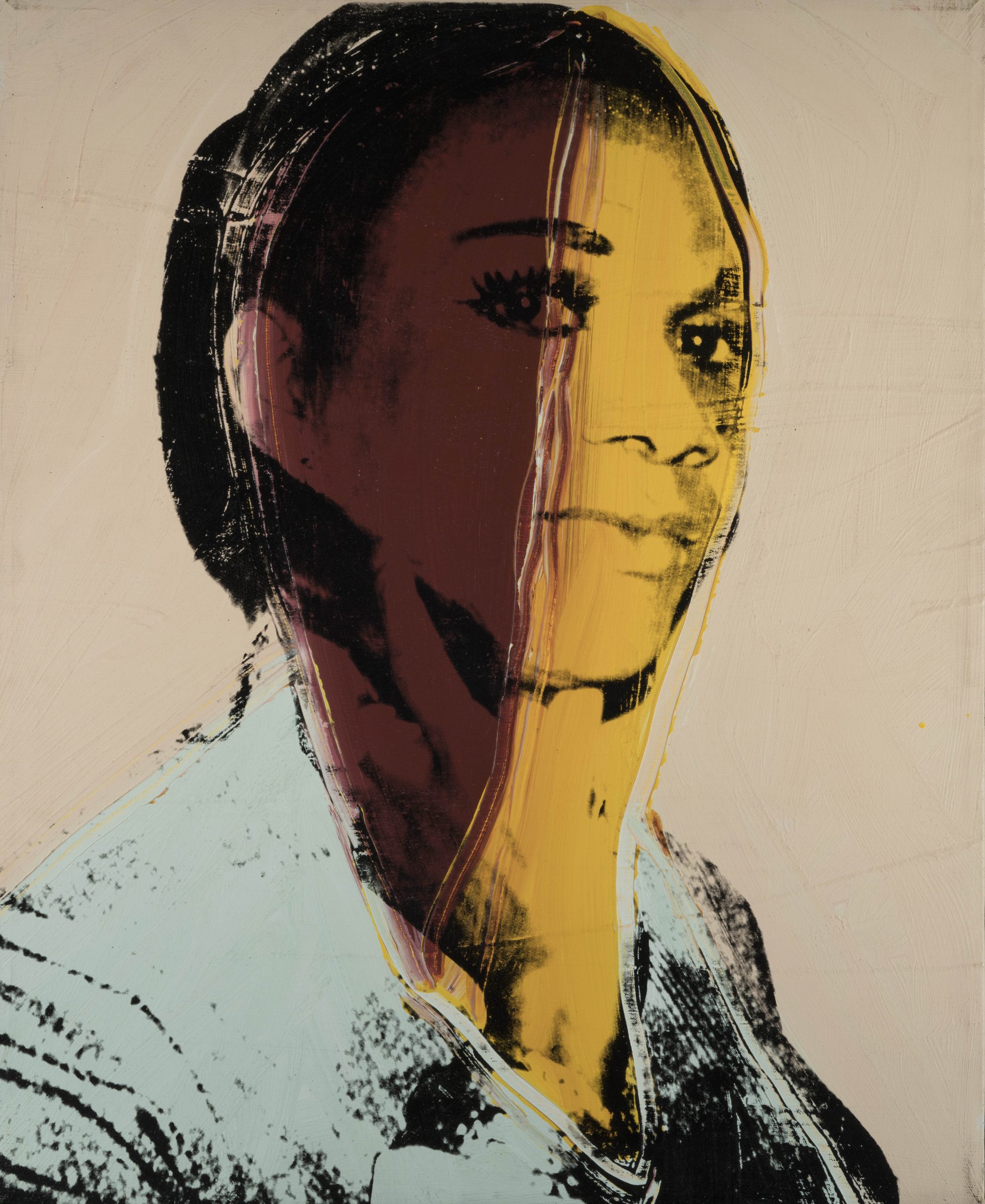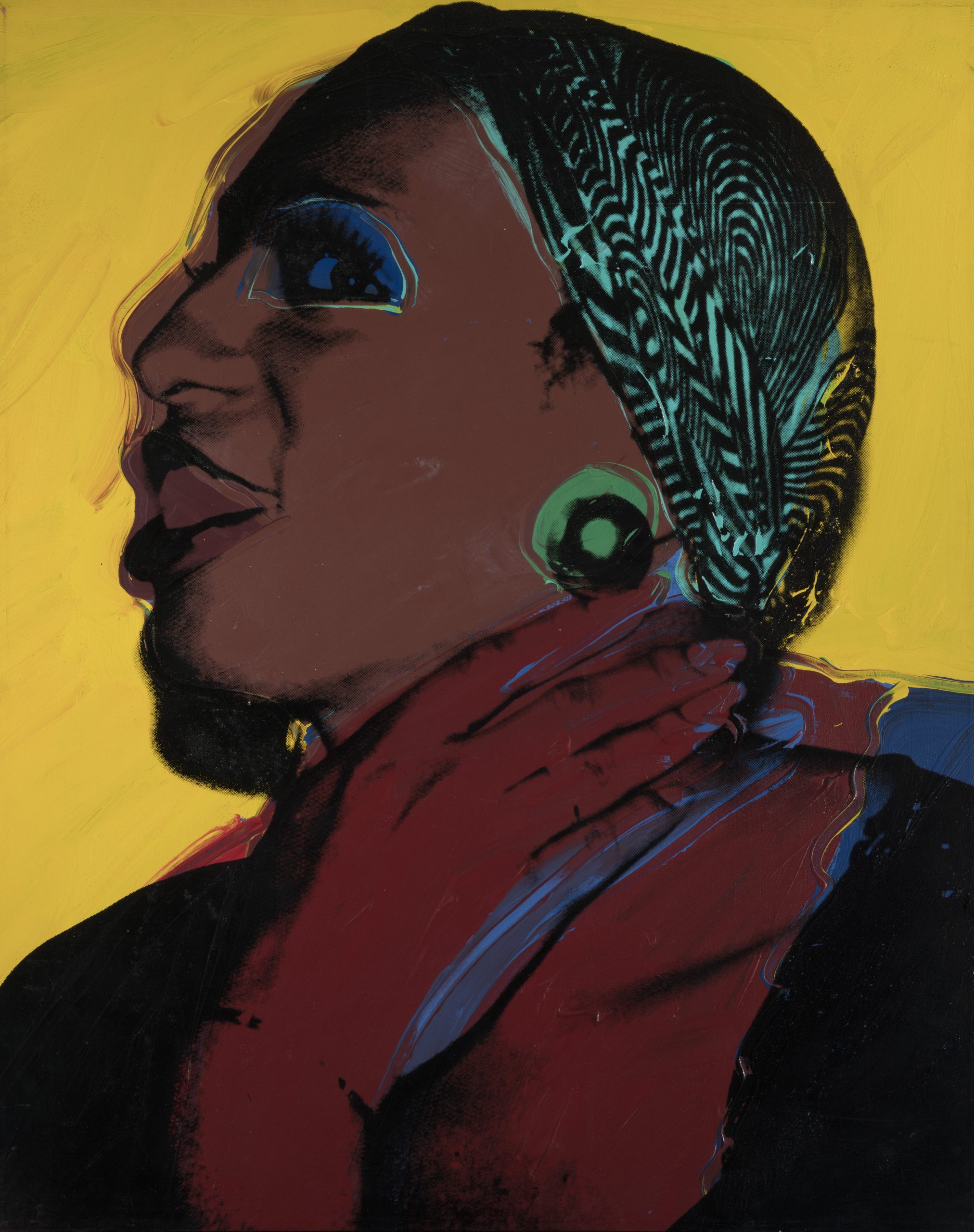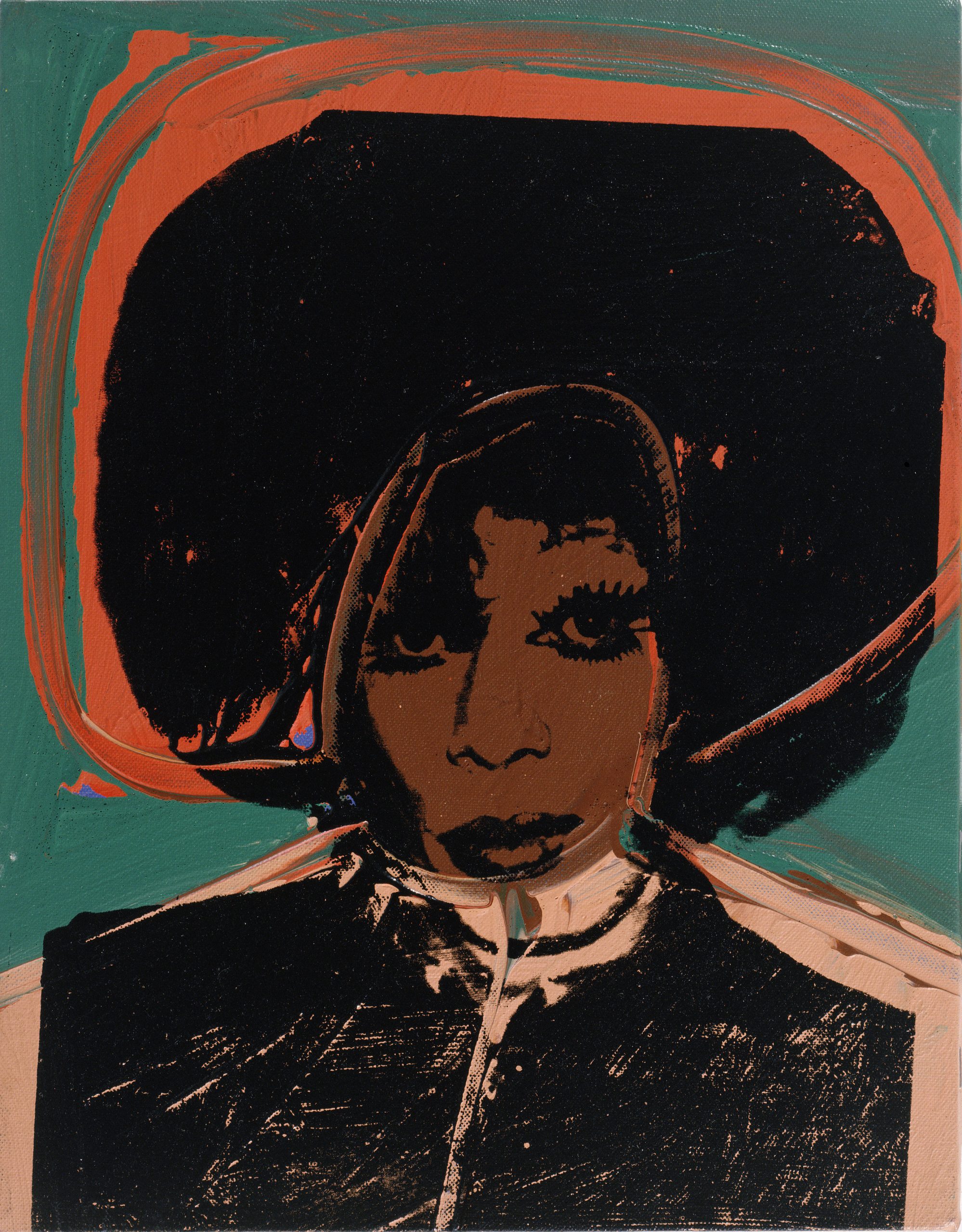 Room 10: Exposures
There are some marvellous portraits in this room including Debbie Harry, Mick Jagger and Dolly Parton. There is also a video of Andy Warhol having make-up put on for TV, and a huge Oxidisation Painting produced in 1978. The 'Oxidisation' series was also known as the 'piss paintings' as Warhol or his assistant poured urine onto a canvas primed with paint mixed with copper.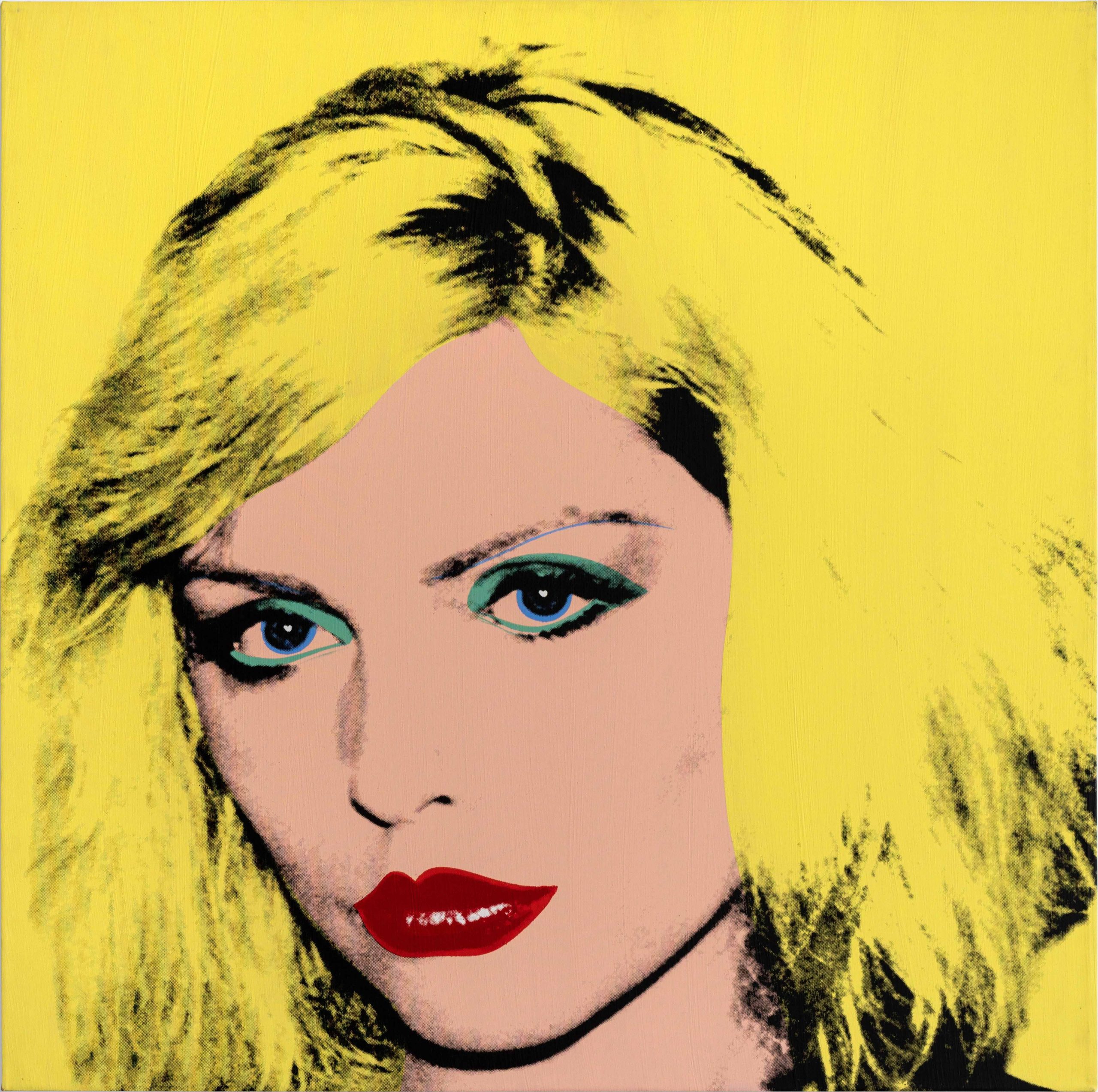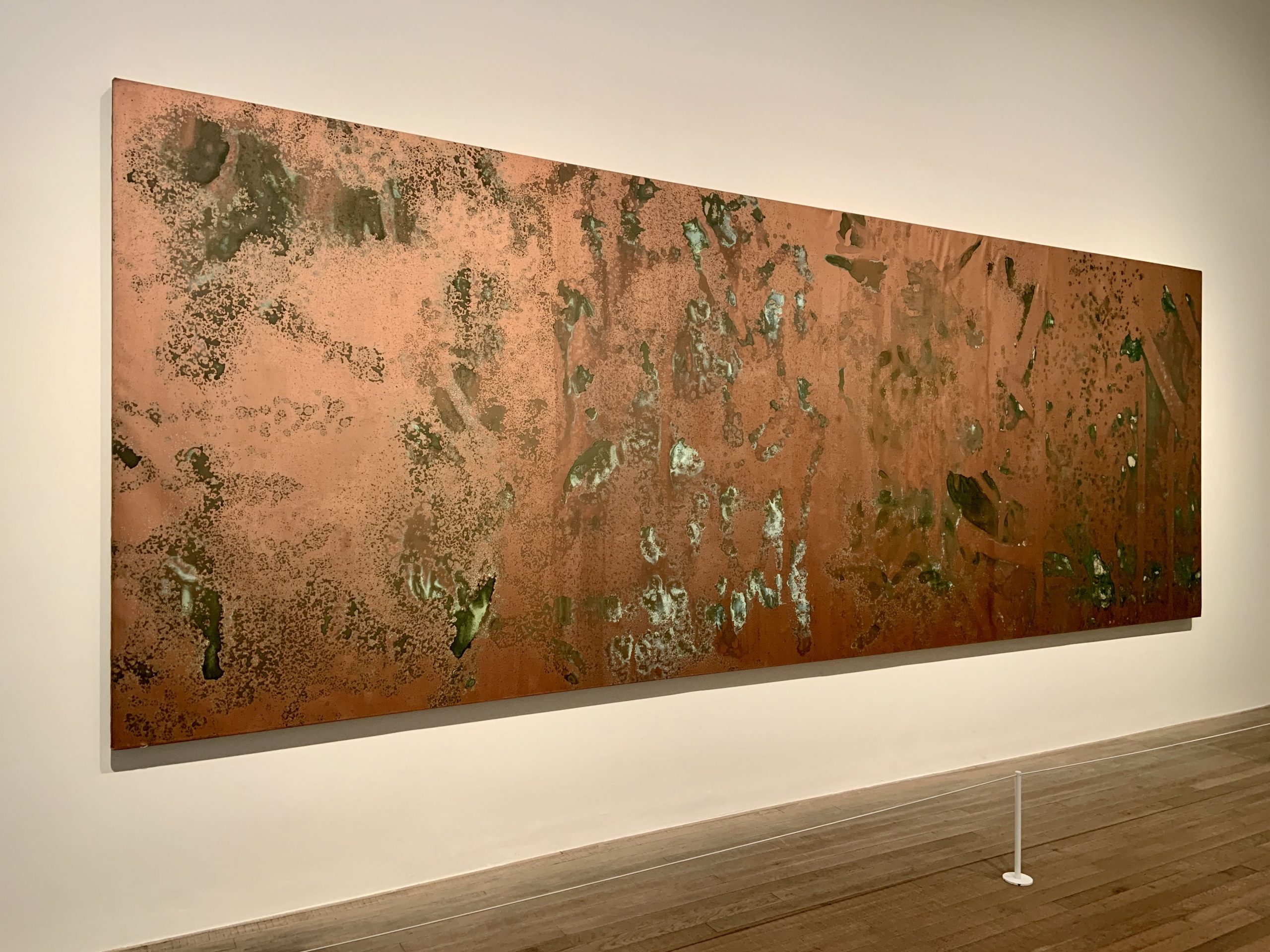 Room 11: Mortal Coil
Lenin, the Statue of Liberty, a huge self-portrait and boxes of three wigs are all that's to be seen in this room.
This 'fright wig' self-portrait contrasts to his early self-portraits as his face is gaunt and the intense expression conveys the pain that he routinely suffered after the shooting.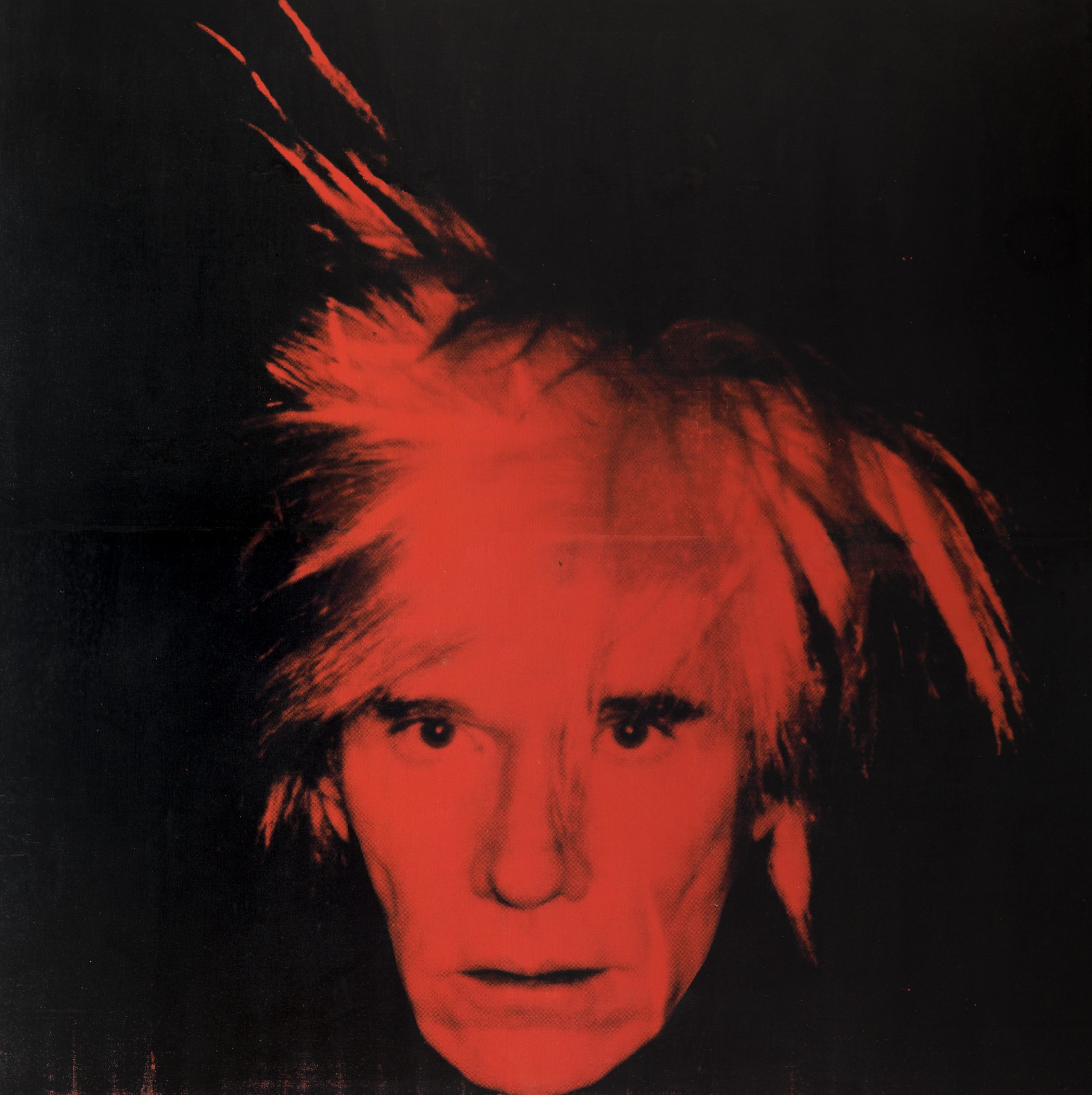 Room 12: The Last Supper
The final room of the exhibition has just one artwork but it is enormous. Displayed in a black room, the exit is on the opposite wall. (I mention it as there are no signs so you could end up stuck in here.)
The vast 10-metre wide canvas of Warhol's The Last Supper is on display in the UK for the first time. It was created a few months before he died and is considered to be a poignant meditation on faith, death, immortality and the afterlife.

Exit Through The Gift Shop
As you would expect, there is an impressive gift shop at the end of the exhibition. (Visitors to Tate Modern can go to the gift shop without seeing the exhibition.) There are exclusive new merchandise collections inspired by Warhol's Marilyn Diptych and Skulls and a range of vintage vinyl. You'll find books and postcards and also socks, cushion covers and umbrellas.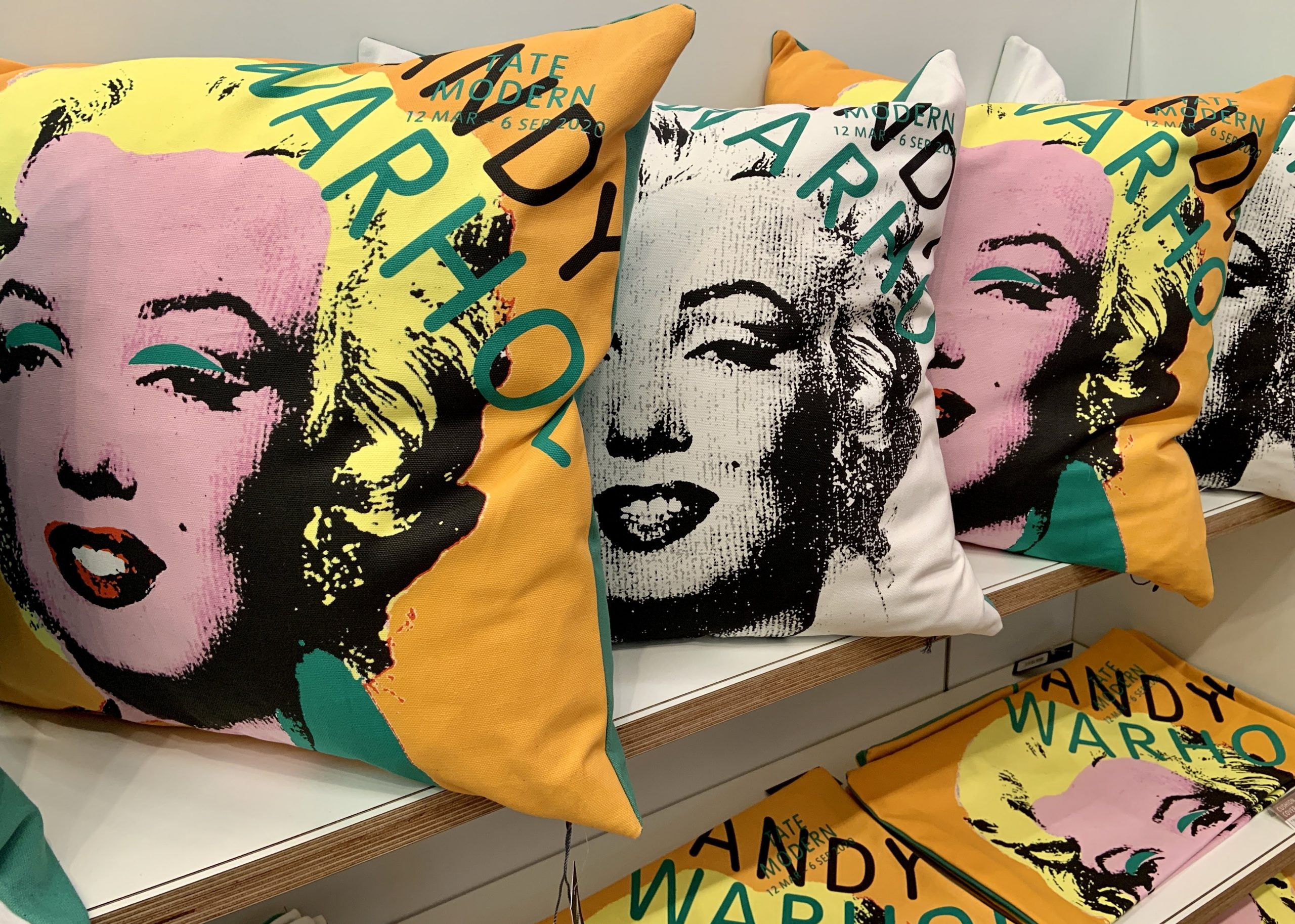 The exhibition is accompanied by a fully illustrated catalogue including an interview with Factory insider Bob Colacello, an artist response by Martine Syms and a new text by Olivia Laing, as well as an extensive programme of public talks and film screenings.
Exhibition Information
Exhibition Title: Andy Warhol
Venue: Tate Modern
Address: Bankside, London SE1 9TG
Dates: 12 March – 6 September 2020
Cost: £22 (Concessions available)
Official Website: www.tate.org.uk/whats-on/tate-modern/exhibition/andy-warhol