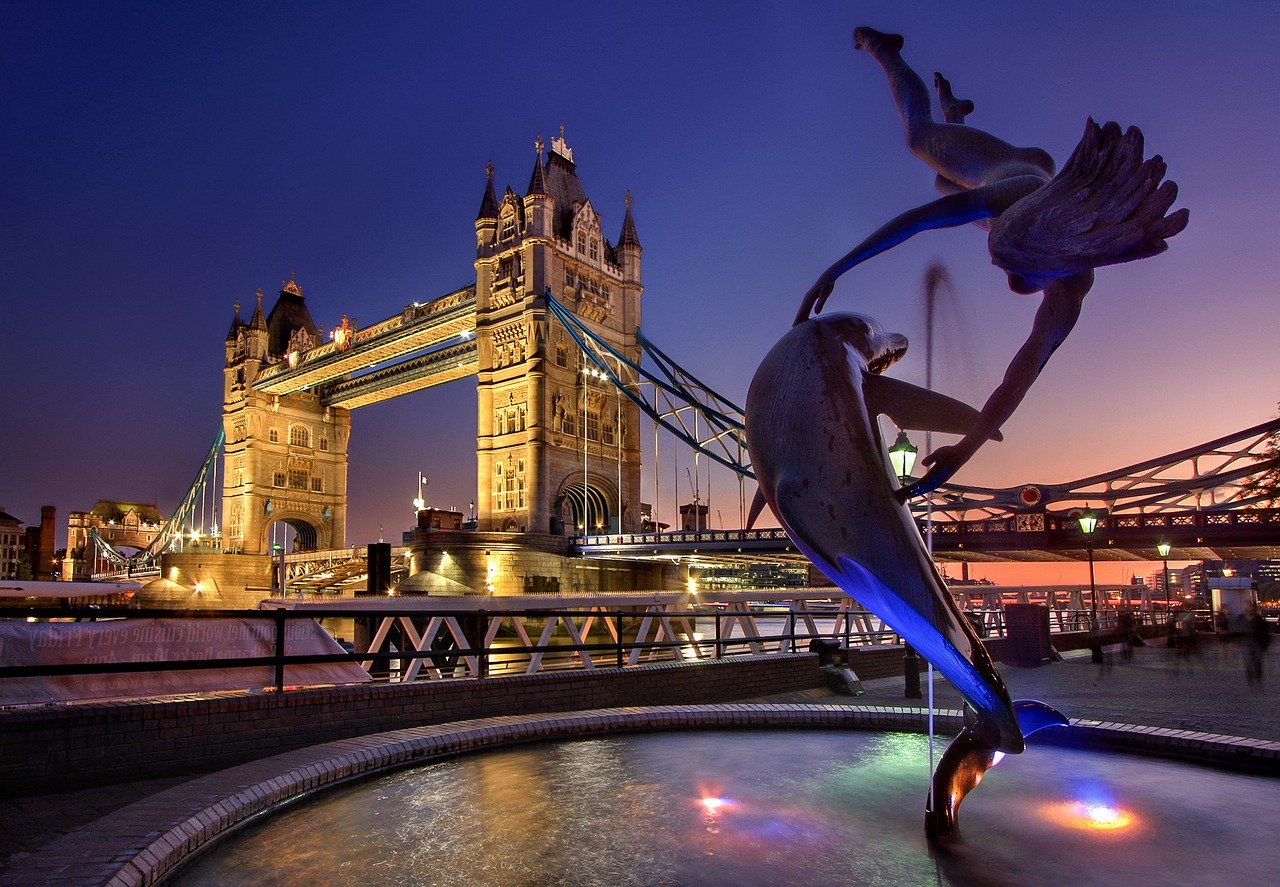 What is the first thing that comes to your mind, when you think of Great Britain? Undoubtedly, your mind will start conjuring up images of red double-deckers, Yeoman Warders in their traditional uniform, adorable national parks, and popular attractions like Big Ben, the Tower of London, or Stonehenge. But there is more, much more to the UK, the country with a centuries-long history, diverse culture, and unique traditions. If you're planning on visiting the UK during your next vacation, you'll definitely want to check more information about this country. There are tons of guides and articles that can help tourists plan their itineraries and explore Britain's most visited tourist landmarks. But not all of them can provide valuable insights into the subtleties of traveling across different parts of the UK. From today's article, you're going to learn about some unique things to do and places to visit in the UK.
Find London's Secret Spots
It may be hard to believe that London still has some secret spots up its sleeve that haven't been explored by hordes of tourists. But if you're not into those 'beaten path' attractions, you may want to make use of a London trip planner to explore the city's amazing neighborhoods. Thus, you'll be able to come in contact with the locals and feel the authenticity of Londoners' lifestyles.
Make sure to roam Southbank dotted with cultural venues, stylish restaurants, and historical places. Among the must-see places are the National Theatre, the Oxo Tower, and Clink Street, known for its historic prison.
Along with a Southbank walk, take a stroll through Camden, one of the best areas to discover something truly unique about London. Here, you can literally hear the pulse of the buzzing streets, try multi-ethnic cuisines, and take in epic art scenes. Camden is also an excellent venue to watch talented street musicians perform live.
But to get a truly authentic take on how unpredictable and stylish London can be, make sure to venture to Peckham. This neighborhood is not as popular as other areas of London, but it can show you the side of London you'll never uncover if you confine your itineraries to the places most tourists stick to. Peckham is a creative and cultural hub where you can feast your eyes. And not just your eyes! You can pamper your taste buds at Peckham Levels. Oh, and make sure to stop off at Manze's to try their traditional pie and liquor.
Travel by Train
If you're looking for a scenic and hassle-free way to travel around the UK, try travelling by train. This means of transportation allows you to take in some of the magnificent sights right from your comfortable compartment and quickly get to your destination. Thus, your trip from London to Edinburgh by train will take up as little as five hours. By choosing rail travel you can save much valuable time and add a real sense of exciting adventure to your trip.
Advanced tickets are usually cheaper than those bought on the day of departure. So, take this into account, especially if you're traveling on a budget. You can also buy tickets online or book them via Rail.Ninja to avoid standing in queues.
Visit Remote Places
It's a rare traveler who doesn't want to visit the most remote and mysterious places not frequented by other adventurers. And it's not only the desire to showcase unique photos on Instagram that makes avid globetrotters travel the seven seas. It's the passion for exploration and burning desire to expand our horizons and discover something new. So, if you're desperate for fresh impressions, venture to the remotest places of the UK.
If you're eager to explore Byronesque places with their sheer cliffs, picturesque farmlands, tempestuous sea, and formidable mountains, you're just bound to visit the Isle of Lewis and Isle of Harris lying off the west coast of Scotland.
If you're more into pastoral landscapes with emerald grass instilling appeasement and tranquility, set off on a fascinating journey to North Wales. There, you can find a truly mesmerizing Bardsey Island, also known as the island of 20,000 saints. It's one of the holiest places in the UK that serves as a shelter to migrating birds, grey seals, and sheep. Make sure to visit small cafes to try local dishes and feel the authentic Welsh atmosphere. You can also grab some souvenirs from the local craft shop to take a small piece of this magnificent place with you.
To continue exploring marine life in the remote corners of Britain, head to the edge of the Atlantic, where Lundy Island lies. It's a great place to contemplate and ponder existential questions. Here, you find yourself on another planet with dolphins, puffins, and other birds whose silhouettes can be seen against the sunset, which is particularly beautiful on Lundy.
There are more places, remote and those within a 20-minute drive from Heathrow Airport, that you may want to visit while traveling around the UK. To make the most of your trip, open your mind and soul to new impressions and feel the spirit of both ancient and modern Britain!