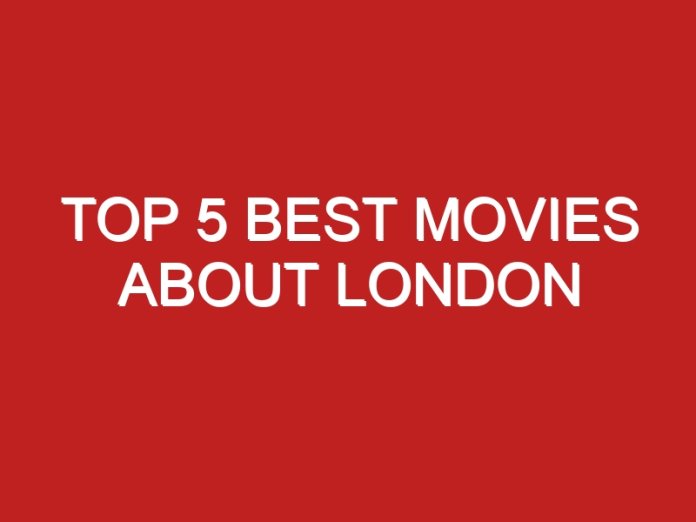 Each of us prefers to spend our free time and have fun in our own way, because some people prefer a nice game of Casigood casino in pursuit of big money prizes, while others like to go for a walk in the countryside or do sports. Nevertheless, there are ways that all people on earth prefer and do it every day in their free time – yes, this way is watching movies.
It is the movies that help us to relax as cool as the casinos, and also help us to travel around the world without even getting out of bed. For example, going on a trip straight to London and experiencing all the emotions there with the hero. And in this cycle, only one aspect remains unresolved – the quality film. Today there are millions of offers, but not all of them are flawless or at all worthy of your attention. Therefore, in order not to let you waste your time, we offer you to plunge into the atmosphere of London with the best movies of all time!
Rating films related to London
We offer you to get acquainted with the top five representatives that are sure to capture your spirit and be able to relax for a few hours. All of them deservedly found their popularity and they are adored by millions of fans. Here we go.
    28 Days Later, 2002
Have you ever been on Oxford Street on a Saturday (even worse, a Saturday in early December) when someone's elbow is trying to get into your side and there are only people, people, people and stores around? Of course we have, if you're from the UK! It's the moments when you want to close your eyes and when you open them, there's no one around, only a Zara bag in the wind. Director Danny Boyle in his zombie horror film "28 Days Later" showed exactly this kind of London: deserted, abandoned, with rare passersby, whose meeting is often life-threatening. After watching "28 Days Later," you walk the streets of nighttime London with some apprehension, often looking around.
    V for Vendetta, 2006
In the history of cinema, London landmarks have been blown up more than once, but never has the explosion of the British Parliament caused so much genuine joy as in James McTeague's "V for Vendetta." Here London becomes the center of the political revolution that forced tens of thousands of people to don Guy Fawkes masks and march to the Houses of Parliament on November 5. In reality, London does not look like the capital of a fascist state (although Farage's ratings are growing), and Londoners are unlikely to risk their lives for the idea, but "Vendetta" works well as a warning and as an inspiring picture. It is no coincidence that the Guy Fawkes mask has become the main protest symbol of the last decade.
    Dirty Pretty Things, 2002.
Anyone who has lived in London for at least a couple of months knows very well that the British capital is not only Big Ben, Tower Bridge, Harrods, Hyde Park, and a huge number of cool casinos, for example, Casper Spins casino. But even after years of living in London, after visiting dozens of pubs and eating a portion of night kebabs, we still know nothing of what goes on in the darkest London alleys. But illegal immigrants, who flee the horrors of their native countries only to find themselves in the horrors of London, where you can get a nice new passport for cutting out a kidney or other unwanted organ, know very well about it. Stephen Frears' "Dirty Pretty Things" is about this particular London – a sight not the most pleasant, but very enlightening.
    Carefree, 2008
The main film about the life of single women in London for 15 years now is considered "Bridget Jones's Diary," although the life of tiny Bridget is very far from the concerns of real Londoners. No matter how you look at it, London girls don't usually run after their boyfriends down the street in December in just their underpants, work much harder than Bridgette, and drink much less. A more realistic picture of London girls was made by Mike Leigh: the protagonist of "Carefree" Poppy works in a regular school, rents an apartment together with her friend, tries to pass her driving test and learn to dance flamenco, and goes to a club on Fridays. All in all, it's just like people, and no Hugh Grant paired with Colin Firth in "Carefree" fighting for Poppy's heart to "It's Raining Men."
    Real Love, 2003
The sweetest movie about London, but where on this list without "Real Love"? In fact, Richard Curtis directed the London equivalent of the almanac "Paris, I Love You," in which perhaps all the best British actors appeared. Here London was transformed into a city of love, with both young children and grown-up married men, and even the Prime Minister in love. Of course, it's hard to believe that Christmas in London will ever be a celebration of love rather than consumerism and gluttony, but Curtis at least showed Londoners what they should be aiming for.
Conclusion
Today you can find many movies that will please you and transport you right to London and all of them are probably worthy to be included in our rating, but we decided to add here exclusively the top options that are sure to make an incredible impression on you and help you pass the time. If you're bored at home, our top 5 best movies about London are always in front of you, turn on one of the offered options and be transported into an incredible plot that unfolds right on the streets of London. Have a great viewing experience.