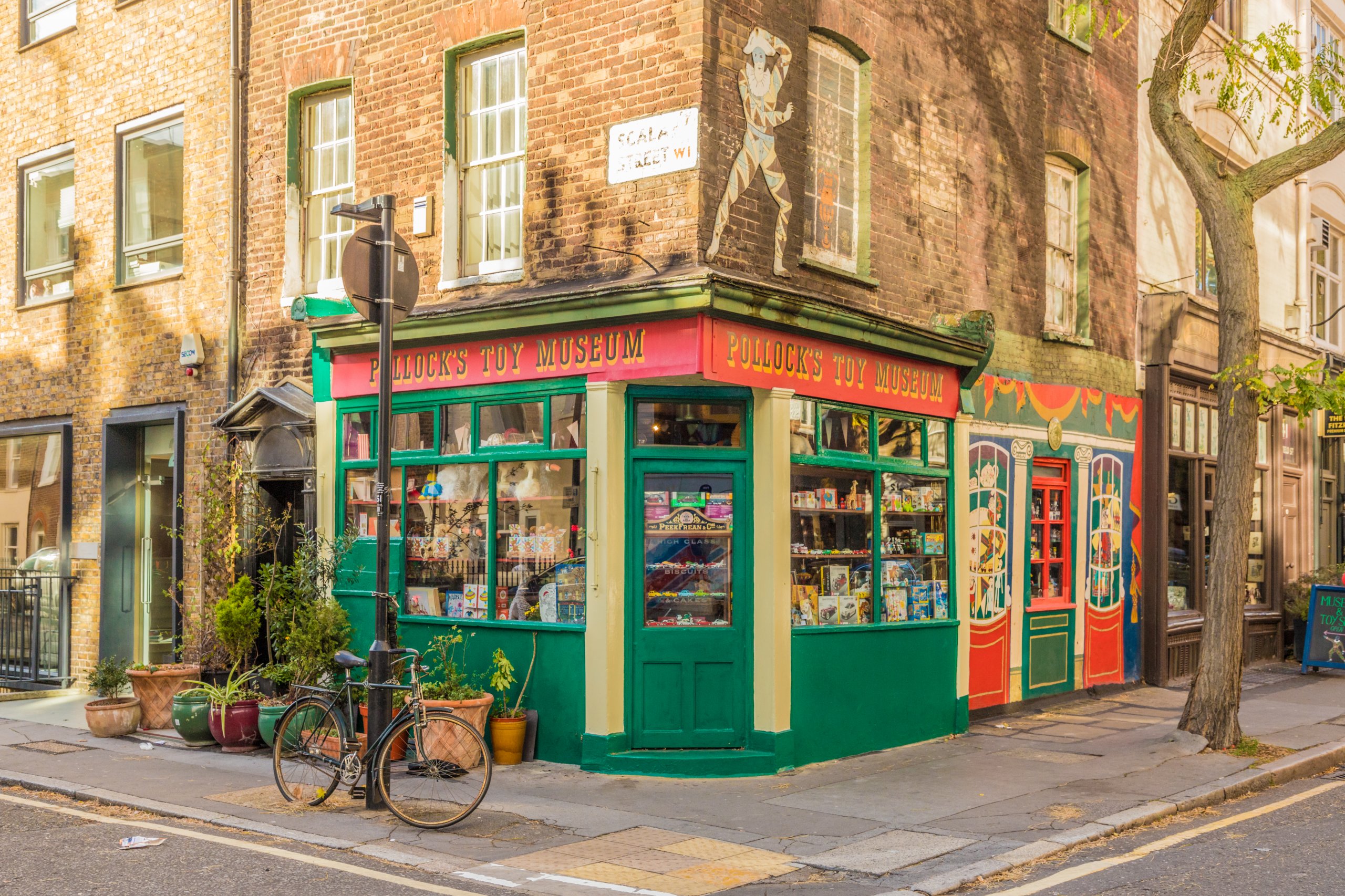 One of London's most famous tourist attractions – Pollock's Toy Museum in central London – has closed its doors unexpectedly.
The Toy Museum, located in a beautiful old Georgian building, was a popular tourist attraction, showcasing the history of toys from around the world.
According to the statement released this week by the store on their website, they've been forced to close by their landlord.
From the statement:
Due to a change in circumstances regarding the ownership of the buildings, we have not been able to negotiate a sustainable future for the museum collection at its current premises. We regret to announce that Pollock's Toy Museum is no longer open at No.1 Scala Street, London W1T 2HL.

The famous and much-loved collection of toy theatres, elderly teddy bears, dolls, games and toys is temporarily in storage. We are looking for another long-term home for the museum, where we can welcome visitors back again soon.

We have already started exploring possibilities for a secure future for the museum and collection, in a location that will preserve its character while providing more space. For this, major capital funding in cash or in kind will be needed. In the short term, we have expenses to cover and limited resources, so contributions at any level are very welcome, and can be made on here.

We are also seeking storage space at a favourable rate (probably a total of about 400 square feet) to work from as we raise funds.
They urge people to follow them on social media or sign-up for the newsletter to keep up with the news about their future. They will struggle to find suitable, and affordable new premises in very expensive central London. Hopefully, someone will take pity on them. The problem, though, is that their 'old' location was perfectly suited and atmospheric for the type of museum that it was. Changing location will fundamentally change the museum.
Still, I hope the collection is able to find a new home and reopen for us all to enjoy.