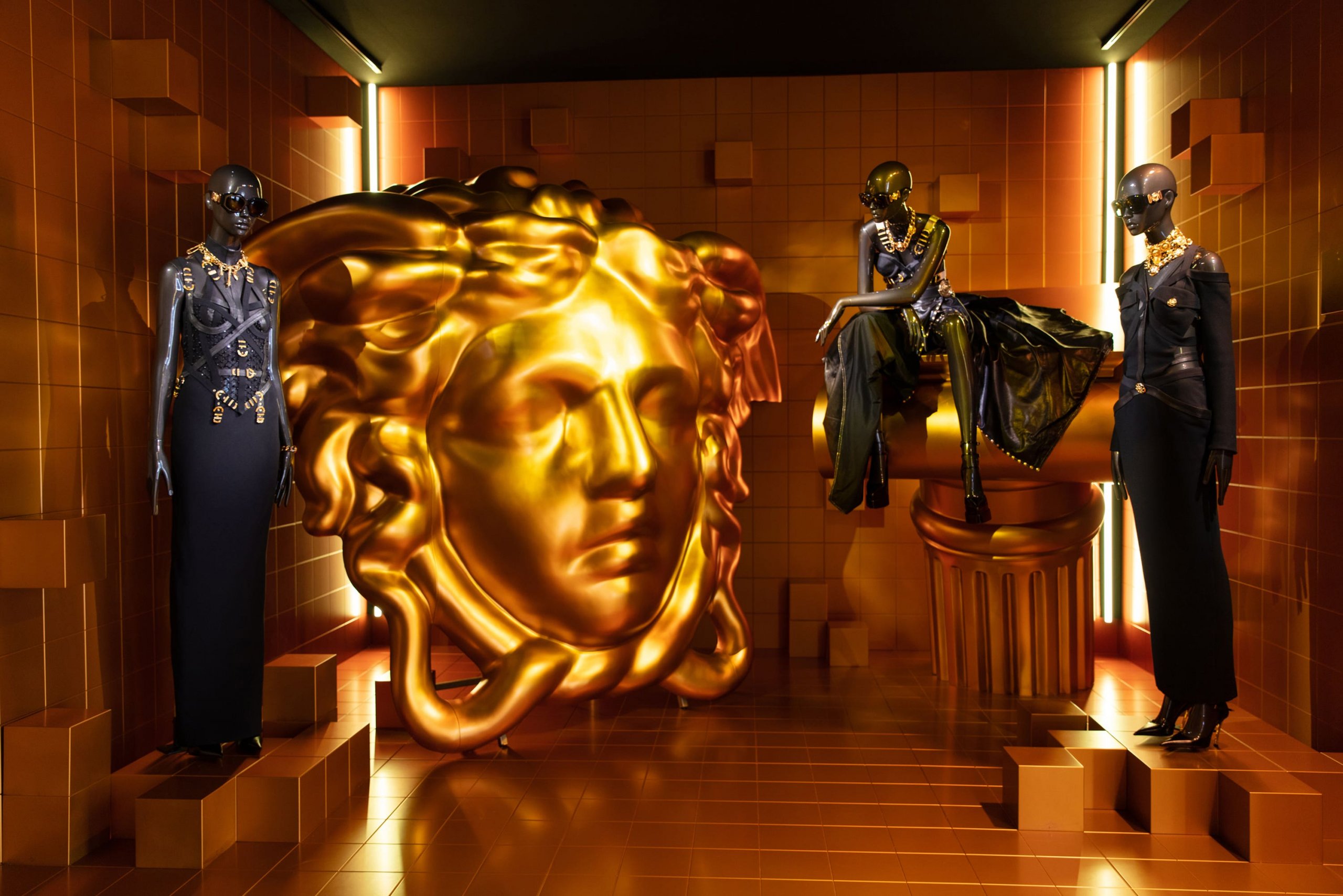 A new exhibition dedicated to augmented reality in fashion has kicked off London Fashion Week.
Curated by British Vogue editor Edward Enninful, the exhibition – called Vogue x Snapchat: Redefining the Body – explores how augmented reality (AR) can be used within fashion.
Presented across several rooms dedicated to different designers – ranging from established brands like Dior and Versace, to quintessentially British labels (Stella McCartney, Richard Quinn) and newer, up-and-coming voices like Kenneth Ize and Thebe Magugu – each room also has a QR code.
These reveal a new way to see the display through augmented reality on your phone – whether it's flowers blooming in the Quinn section, or snakes writhing on a Medusa head for Versace.
London Fashion Week, are you ready for us?

🤝 @Dior, Kenneth Ize, Richard Quinn, @StellaMcCartney, @_ThebeMagugu_ and @Versace pic.twitter.com/tAzrVOSG9z

— Snapchat (@Snapchat) February 16, 2023
There are also augmented reality mirrors, where you can see how the designs look on your own body.
Global head of fashion and beauty at Snapchat, Rajni Jacques, told the PA News Agency: "The main takeaway from the exhibition is the power of AR, and how AR can augment your reality.
"It's not about taking you outside your life, but enhancing your life."
She suggests augmented reality can help democratize fashion.
"I can be sitting on my couch or on my bed, trying on a pair of Dior sunglasses" – and you can buy them without having to leave your house.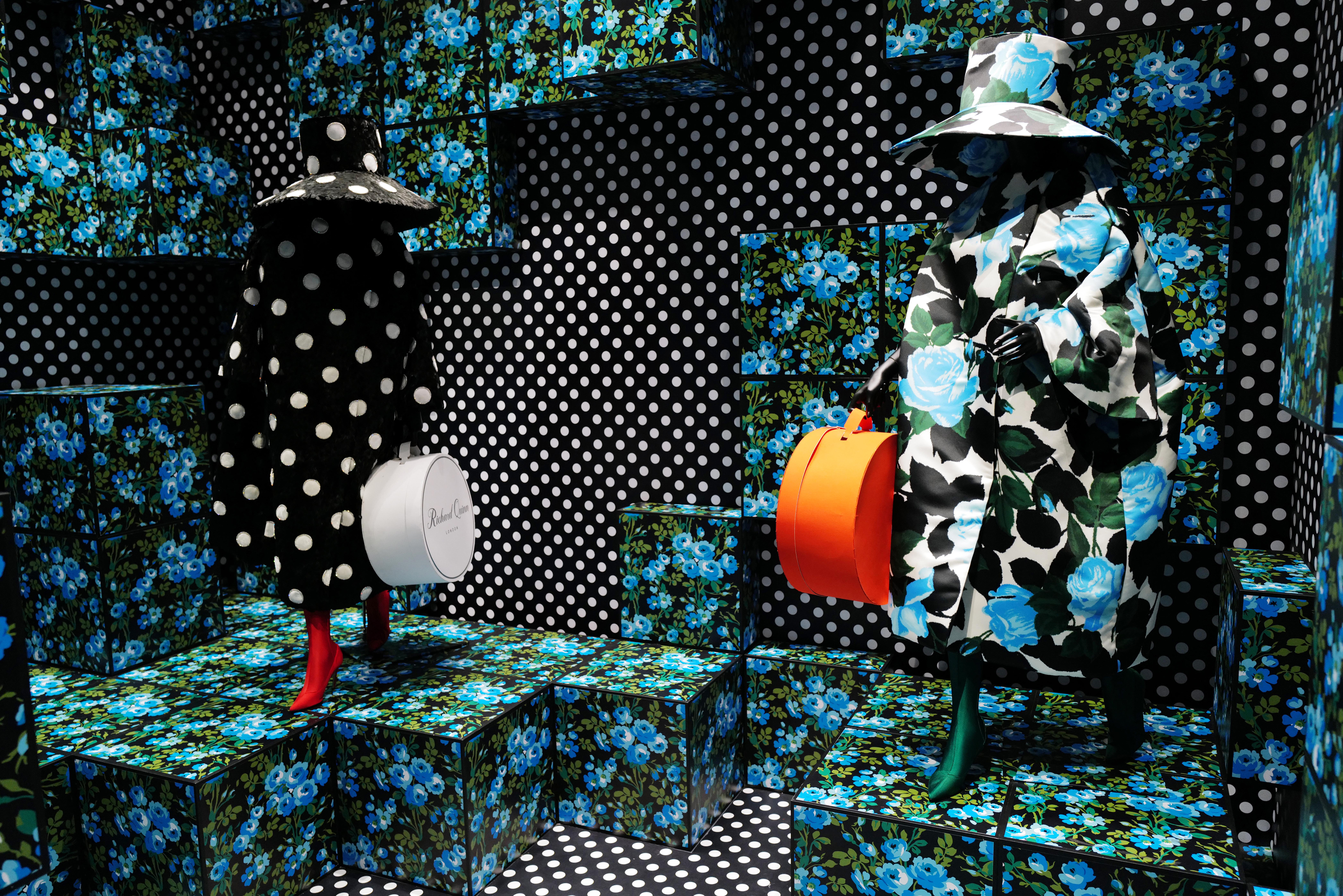 "I live in the USA, so you have New York, Miami and LA, but now we're talking about someone in Missouri or Kansas, who may not have access to those things, now has access to it."
Jacques says it's about allowing people to get involved in fashion, without having to physically be there.
The augmented reality mirrors – known as Snapchat's interactive Augmented Reality Lenses – show what clothes look like on every body type, regardless of size.
This further adds to the democratization of style, she believes, and making everyone feel included.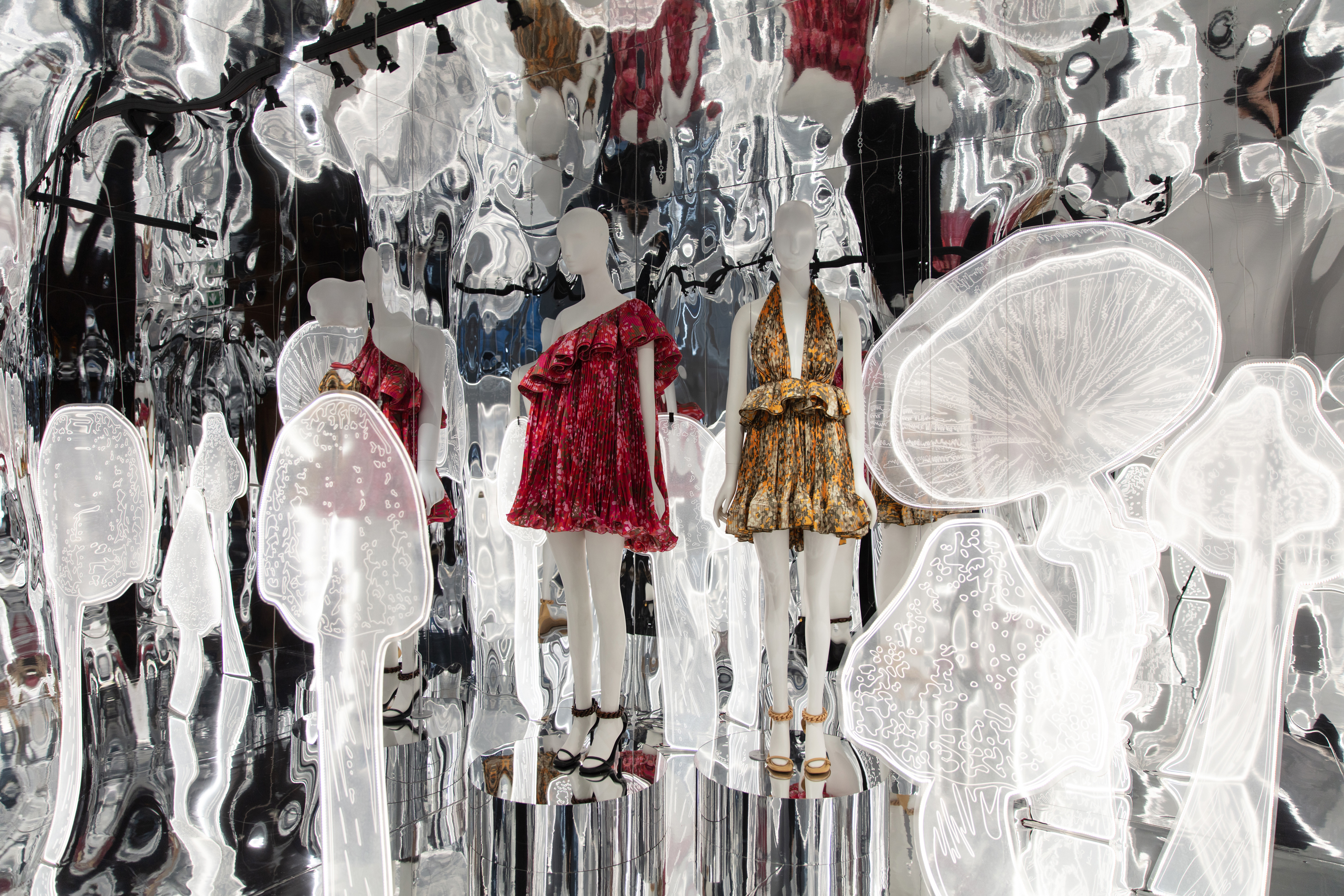 Jacques says we're just at the beginning of what tech in fashion can do – and that this the perfect way to kick off London Fashion Week, which is "the first season that people are really back" after the pandemic slowed down the industry.
"You have Burberry showing with their new designer [Daniel Lee], Christopher Kane… I feel like there's momentum, there's vigour in the air, and having this exhibition at the same time [makes sense]."
The exhibition first debuted in Cannes in June 2022, and has undergone several changes to make it ready for London.
Vogue x Snapchat: Redefining the Body is taking place at 84-86 Regent Street in London, from February 18 to March 5. To book a free ticket, visit voguexsnapchat.com.