Heathrow is getting a third runway whether anyone likes it or not. It's been a long, drawn-out process but it's the policy of the current British government that a third runway at Heathrow be permitted. As Heathrow Airport, which is now privately owned and desperately wants the new runway to increase capacity, begins the massive consultation process needed to get it approved, they have released a series of images of what the airport will look like once the new runway and terminals are built.
Check them out below – I'll share my own opinions below: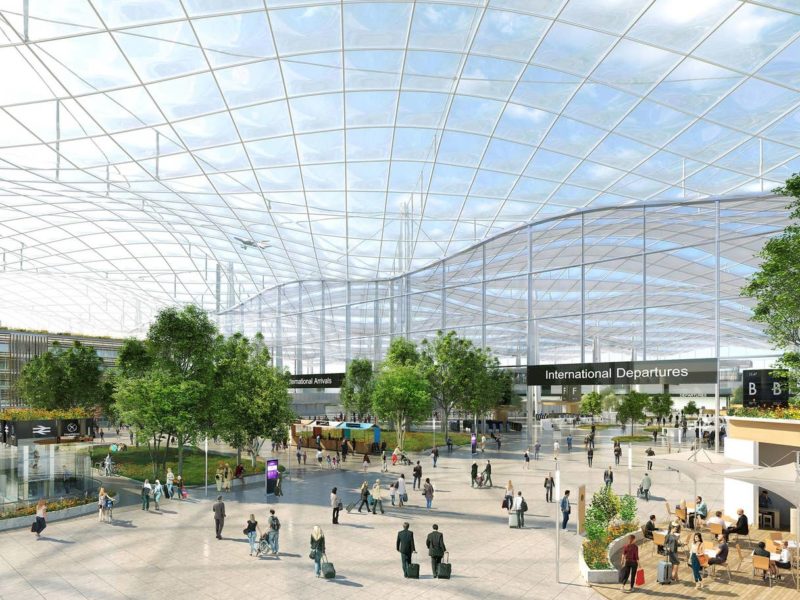 The biggest change, obviously, is the new runway to the north and east of the current airport. There is also an entirely new terminal. In addition to this, they also want to expand the other Terminals, including Terminal Five, which is still practically brand new. Much earth will have to be moved to make this happen, including razing a couple of villages (most of which are already abandoned as Heathrow already bought them), and burying a section of the M25 motorway into a Tunnel. The British Airways Headquarters at nearby Waterside, will also have to be demolished (which is a shame, because it's a beautiful place).
Heathrow needs this runway. As a frequent passenger into it, I want this runway. Heathrow is at capacity. A plane takes off or lands every 45 seconds, and any hiccups create cascading delays. It's so busy, that air traffic controllers have to put planes into stacks above England, forcing them to circle several times before landing. This makes me airsick every time and I hate it. A third runway will ease these capacity problems. But it will not solve them. It's only a short-term solution and I'm reasonably sure that even the third runway will be at capacity the day it opens.
Personally, as much as I love Heathrow, I think the UK needs an entirely new hub airport, built on an artificial island in the Thames Estuary that can be built with as many runaways and terminals at they need and can be easily expanded. This idea was mooted several years ago but was laughed off as ridiculous (Hong Kong did it, Japan has done it). Build a new super-hub airport to the East of London then slowly begin to wind Heathrow down. It will be less noisy for the southeast of England (try enjoying a visit to any outdoor location in the southeast and not hear constant airplane noise – and this is coming from someone who LIKES airplanes) and better, overall, for the environment.