Tate Britain has completed a rehang of its free collection displays. The last time the national collection of British art was changed was ten years ago. It's likely your favourite pieces will be in a different location than when you last visited.
The collection covers 500 years of art, culture and society. There are more than 800 works to see by over 350 artists, featuring much-loved favourites and recent discoveries, alongside brand-new commissions.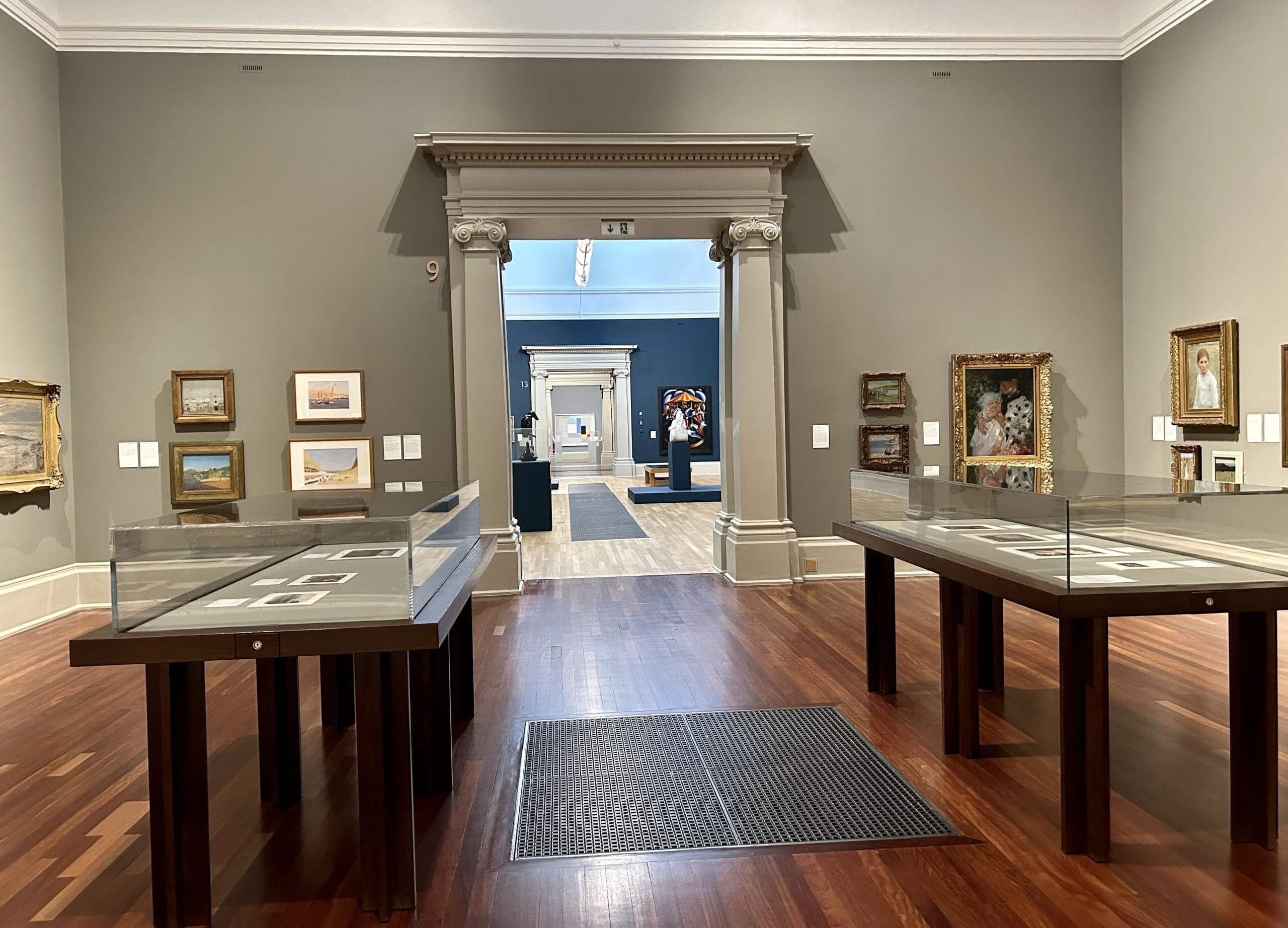 Ongoing Transformation
This rehang reflects the ongoing transformation at Tate while it aims to be more inclusive, diverse and representative. If you read the right-wing media you will be told, "Tate Britain has filled its galleries with paintings linked to slavery and colonialism while removing prized national artworks". And if you prefer a more liberal choice of media, your focus will be on the fact that women artists now have more prominent positions.
Tate is definitely a "work in progress" as it tries to find the balance to represent our world today. The Hogarth and Europe exhibition in 2021 was criticised for the "preaching" and "laboured" captions.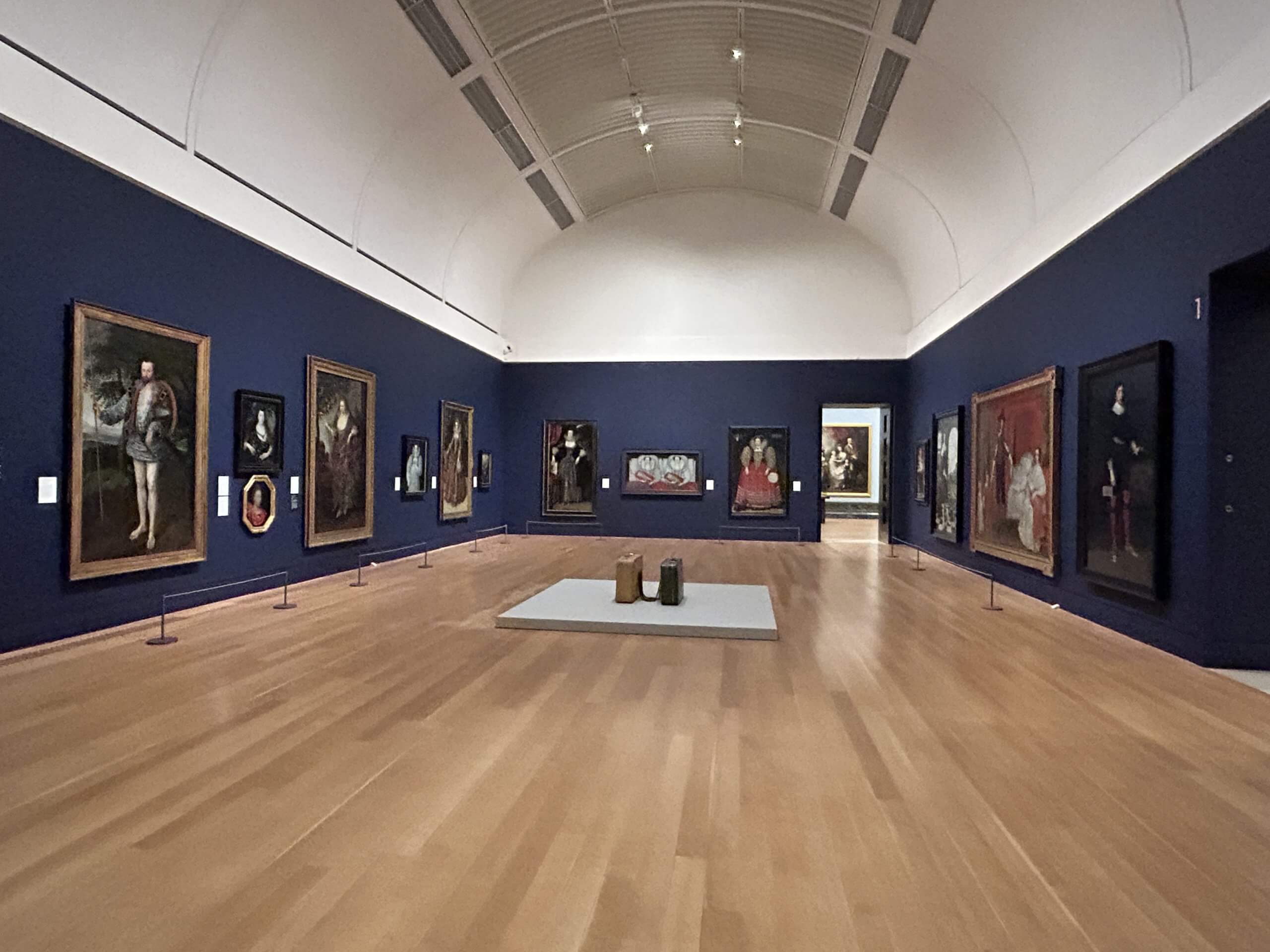 Those Favourites
The most iconic works include John Everett Millais' Ophelia and William Hogarth's The Painter and his Pug plus David Hockney's A Bigger Splash, Barbara Hepworth's Pelagos and Chris Ofili's No Woman, No Cry.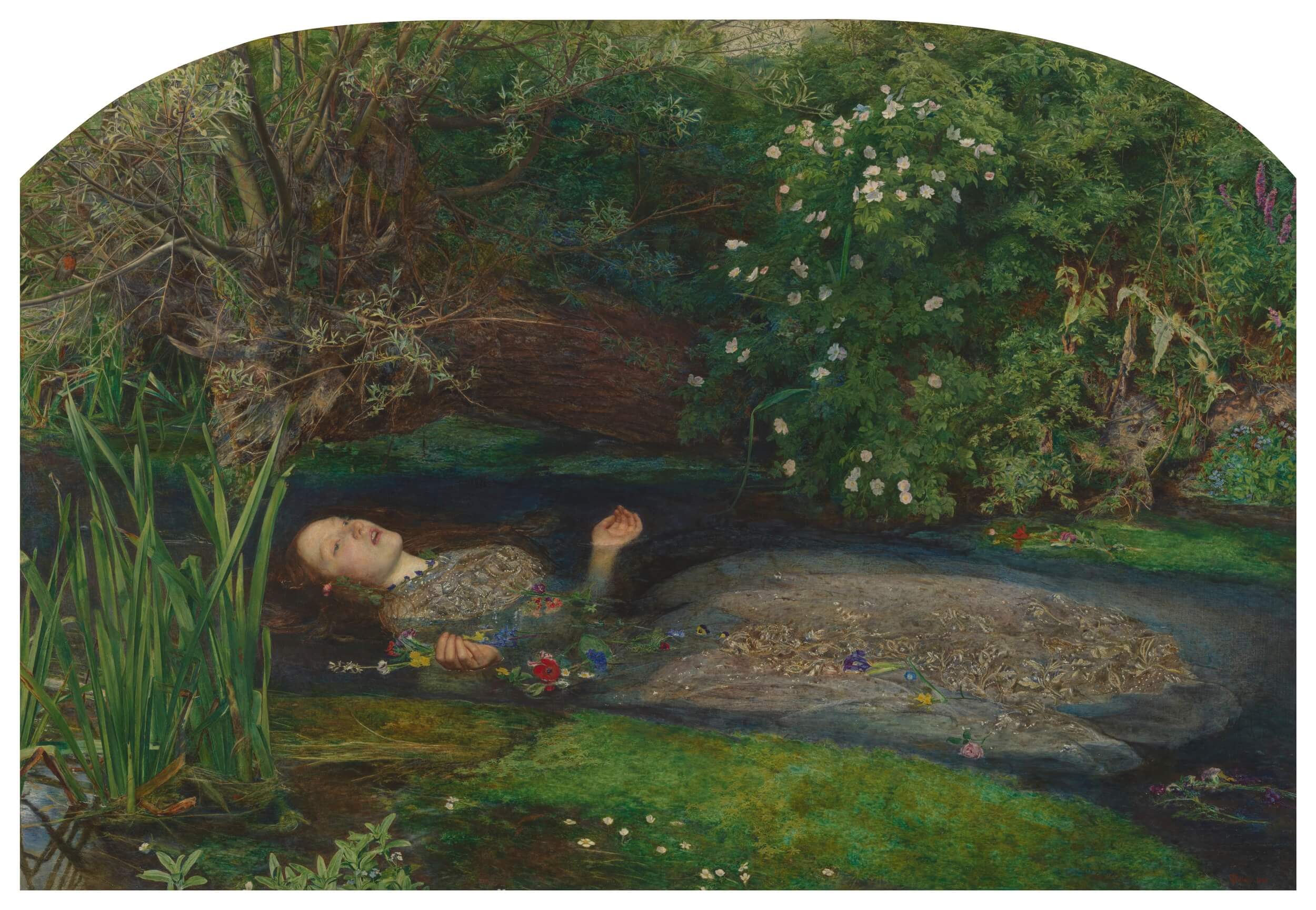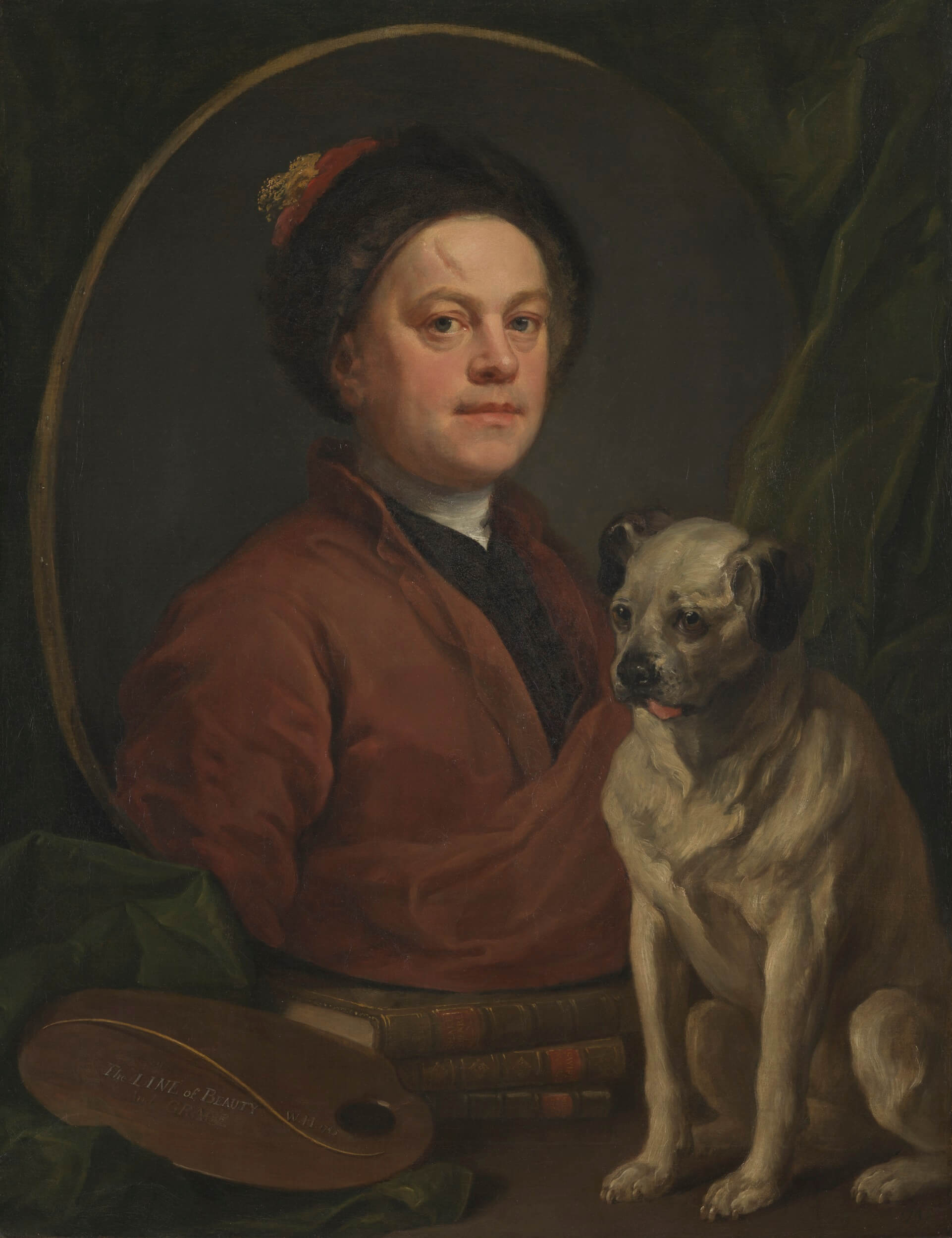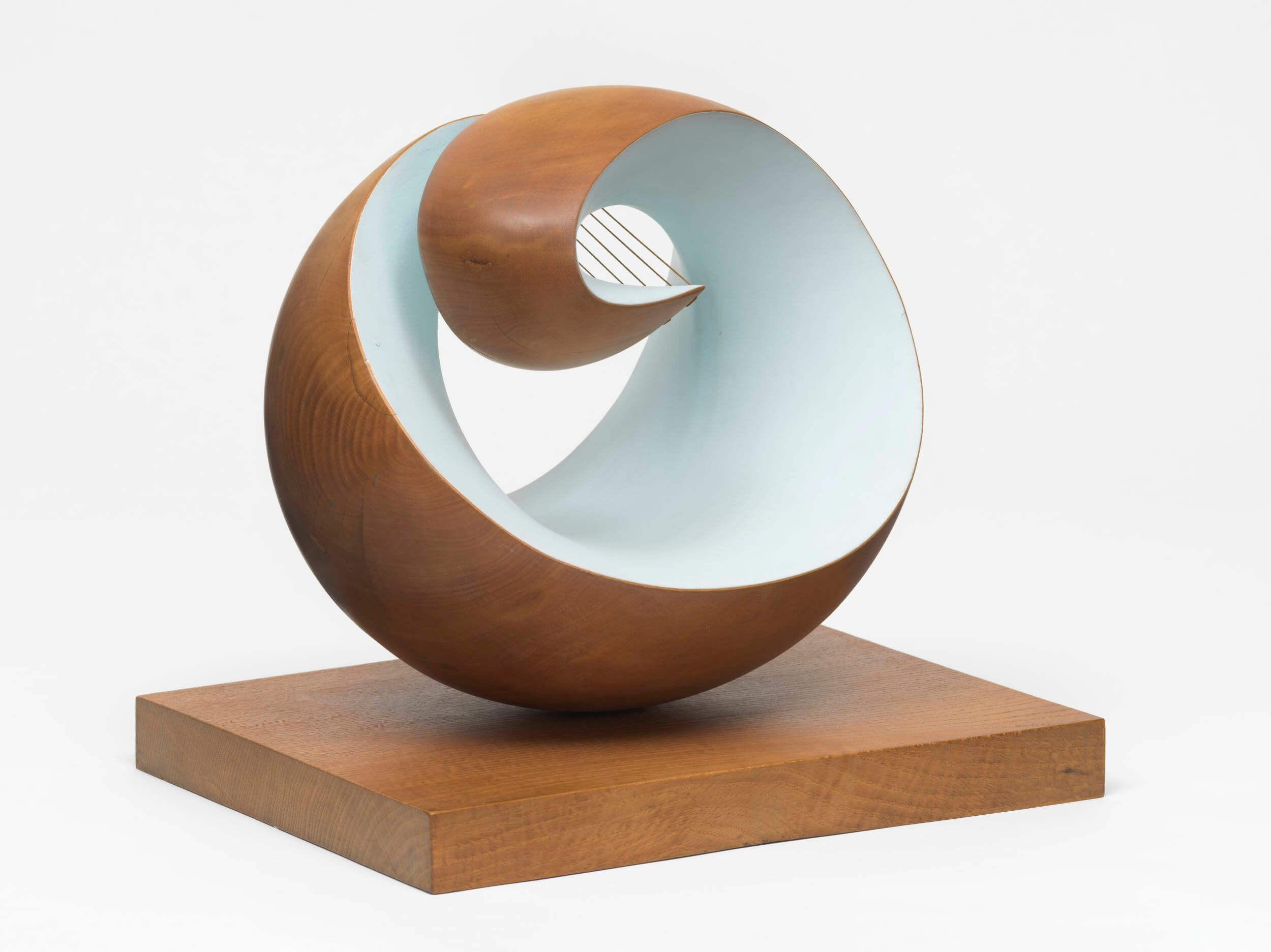 There is a career-spanning display of over 100 works by JMW Turner, as well as rooms devoted to key figures in art history such as William Blake, John Constable, the Pre-Raphaelites and Henry Moore.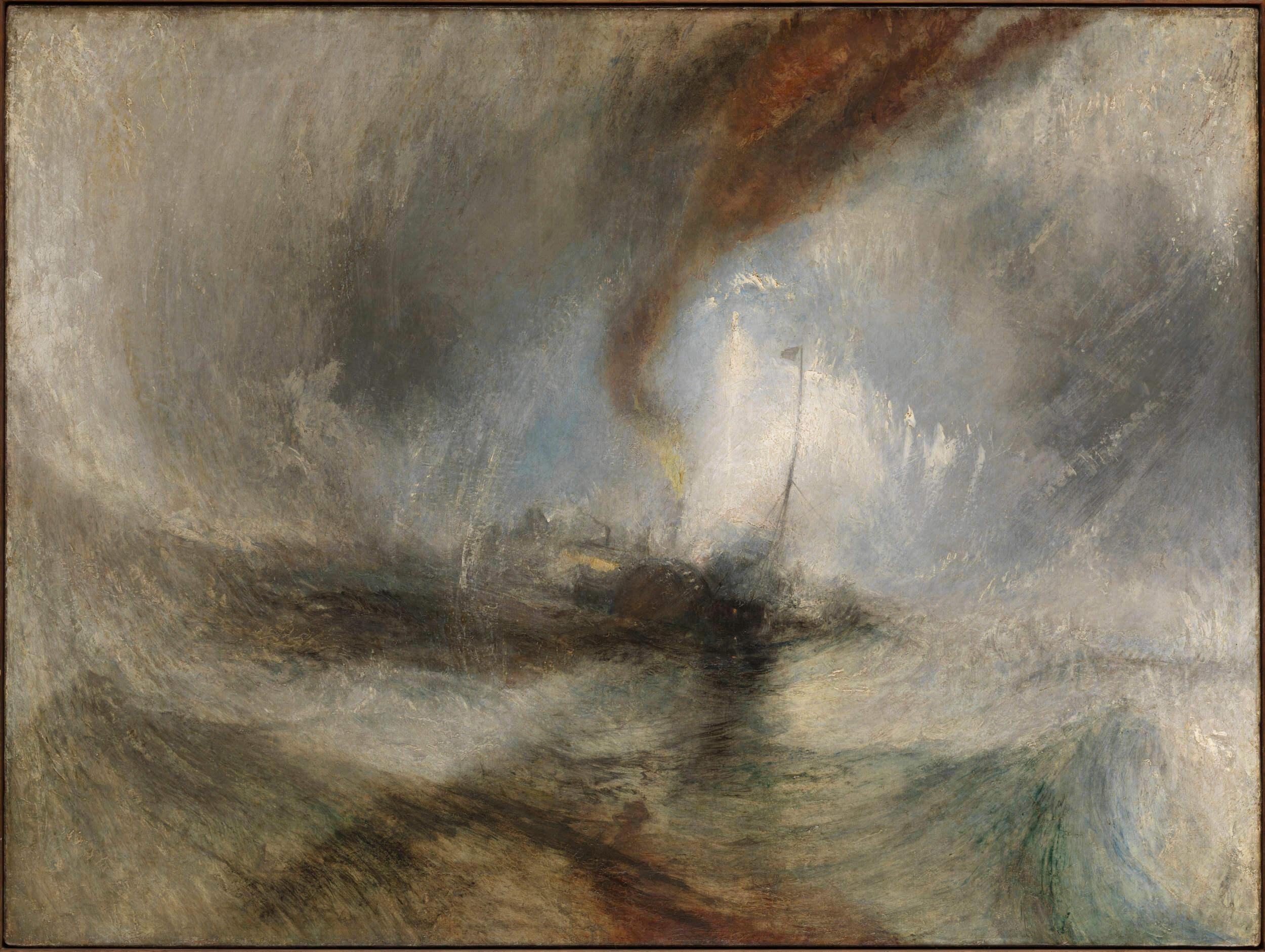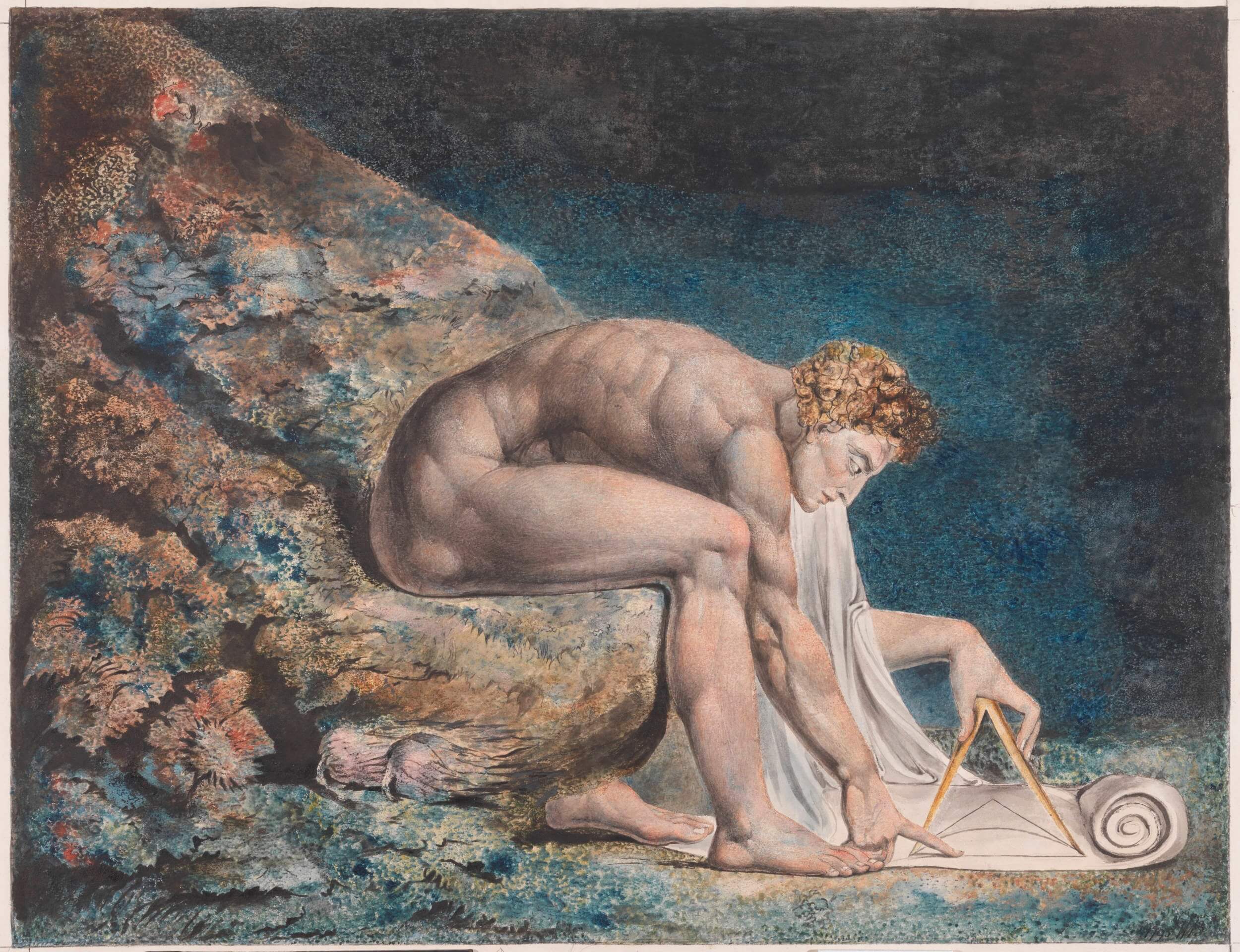 A series of regularly changing solo displays explore other ground-breaking artists including Annie Swynnerton, Richard Hamilton, Aubrey Williams and Zineb Sedira.
Newly Acquired
We now have over 200 works on display which were acquired after the millennium. These include 70 works which entered the collection in the past 5 years alone, from grand Tudor portraits and Georgian battle scenes to modern paintings and sculptures by Derek Jarman, Gluck, Takis, Kim Lim and Donald Locke.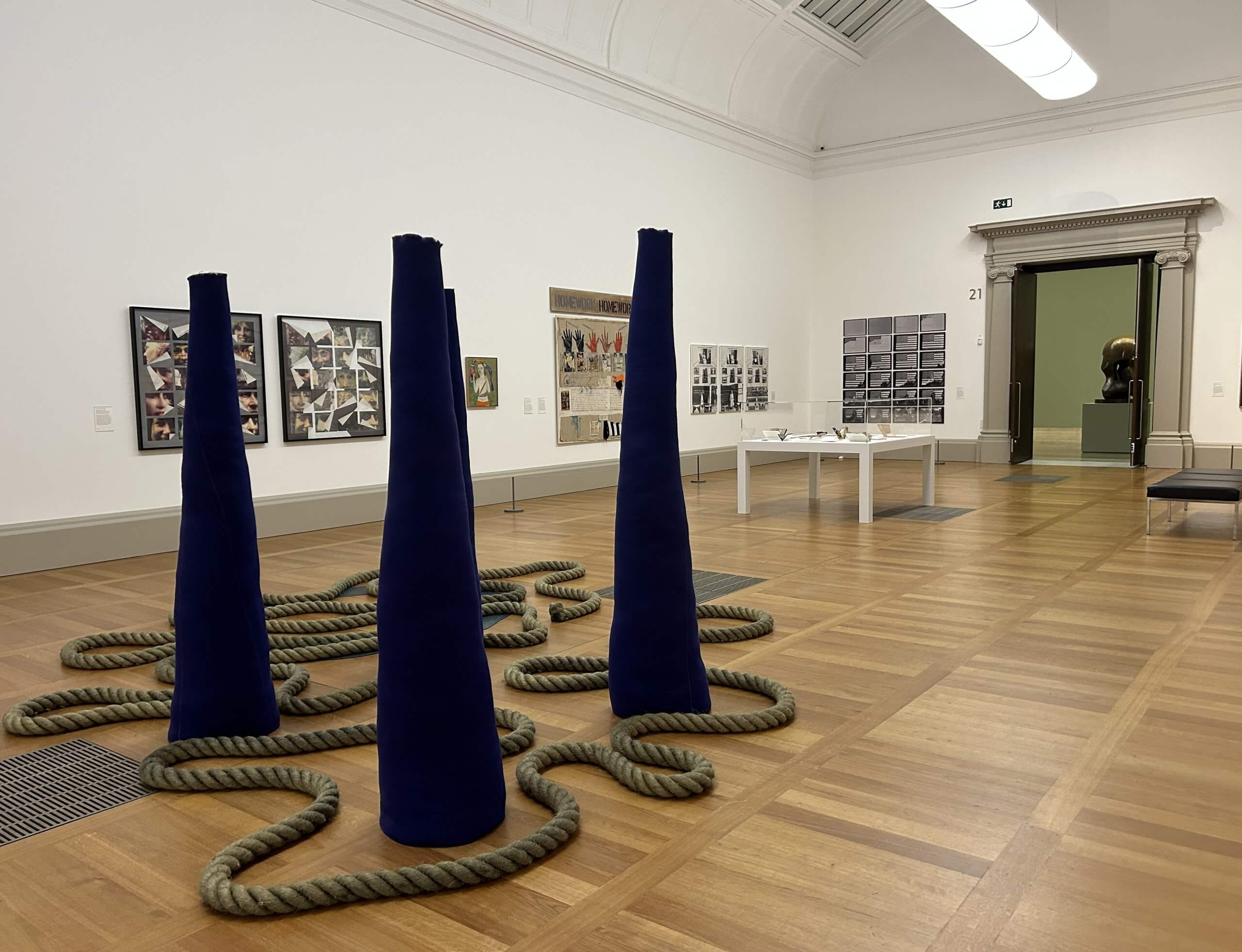 Younger Generation
A new generation of young artists are joining the national collection for the first time, such as a kaleidoscopic canvas by Rachel Jones (b.1991) and a series of photographs capturing 21st-century British life by the non-binary artist Rene Matić (b.1997).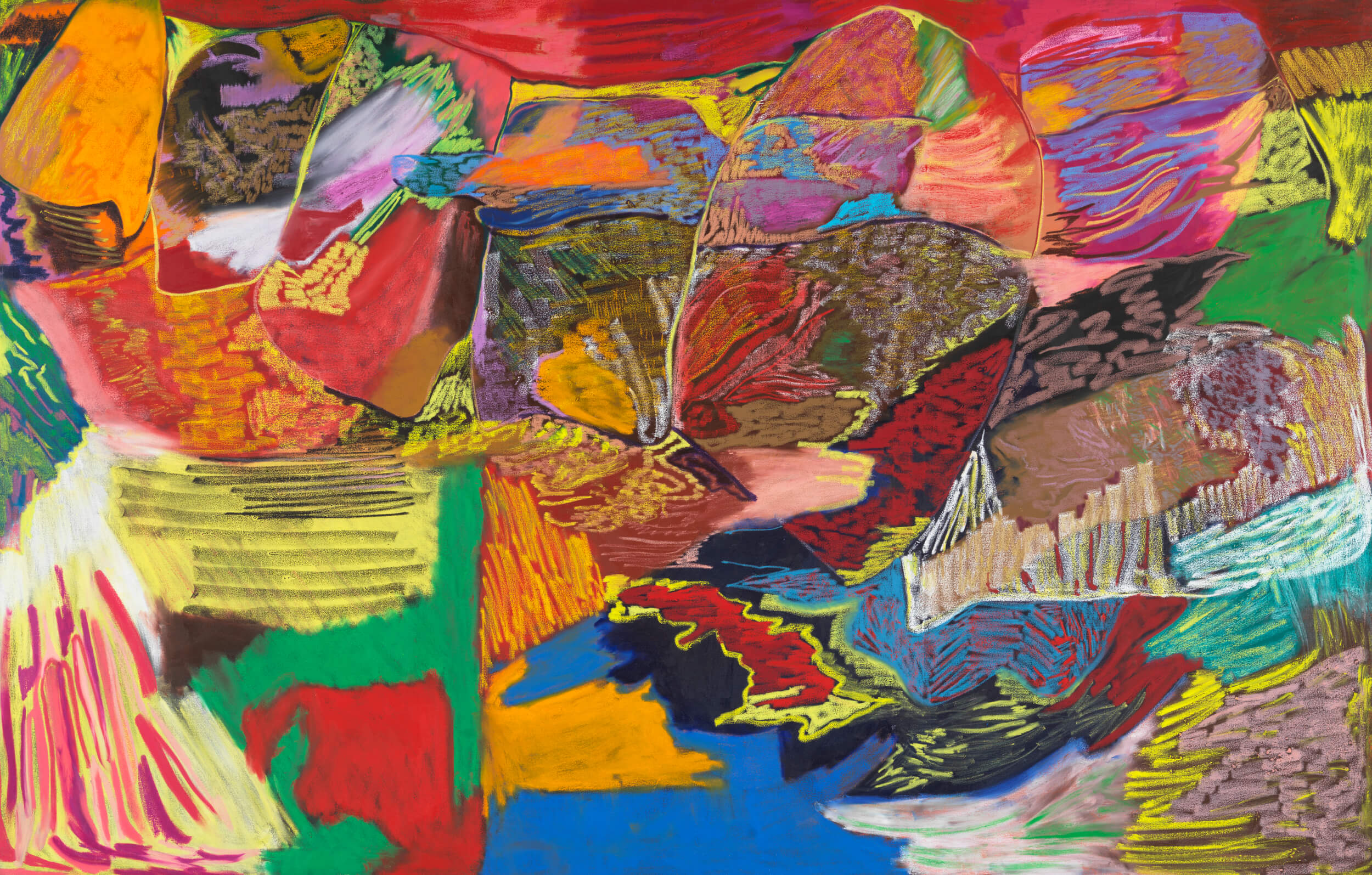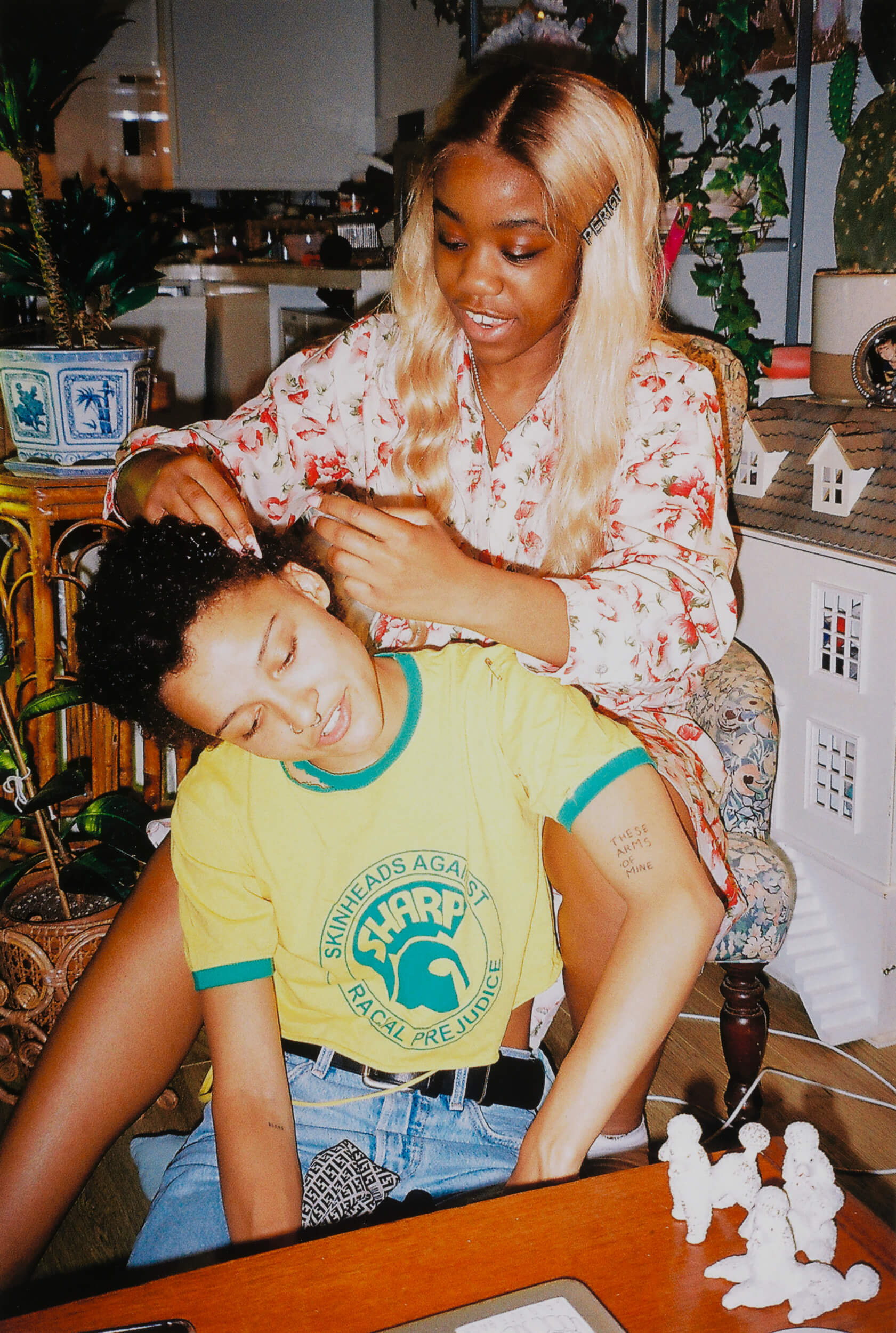 More Women
Women artists are better represented than ever before. Half the contemporary artists on display are women, from Bridget Riley and Tracey Emin to Kudzanai-Violet Hwami and Lydia Ourahmane.
But it's not just modern female artists as women from the 17th, 18th and 19th centuries are included – many who have never been shown at Tate before. These include a full-length portrait from 1650-55 by Joan Carlile; thought to be the first woman in Britain to work as a professional oil painter (acquired in 2016), and the atmospheric painting A Fisher Girl's Light 1899 by Marianne Stokes (acquired in 2022).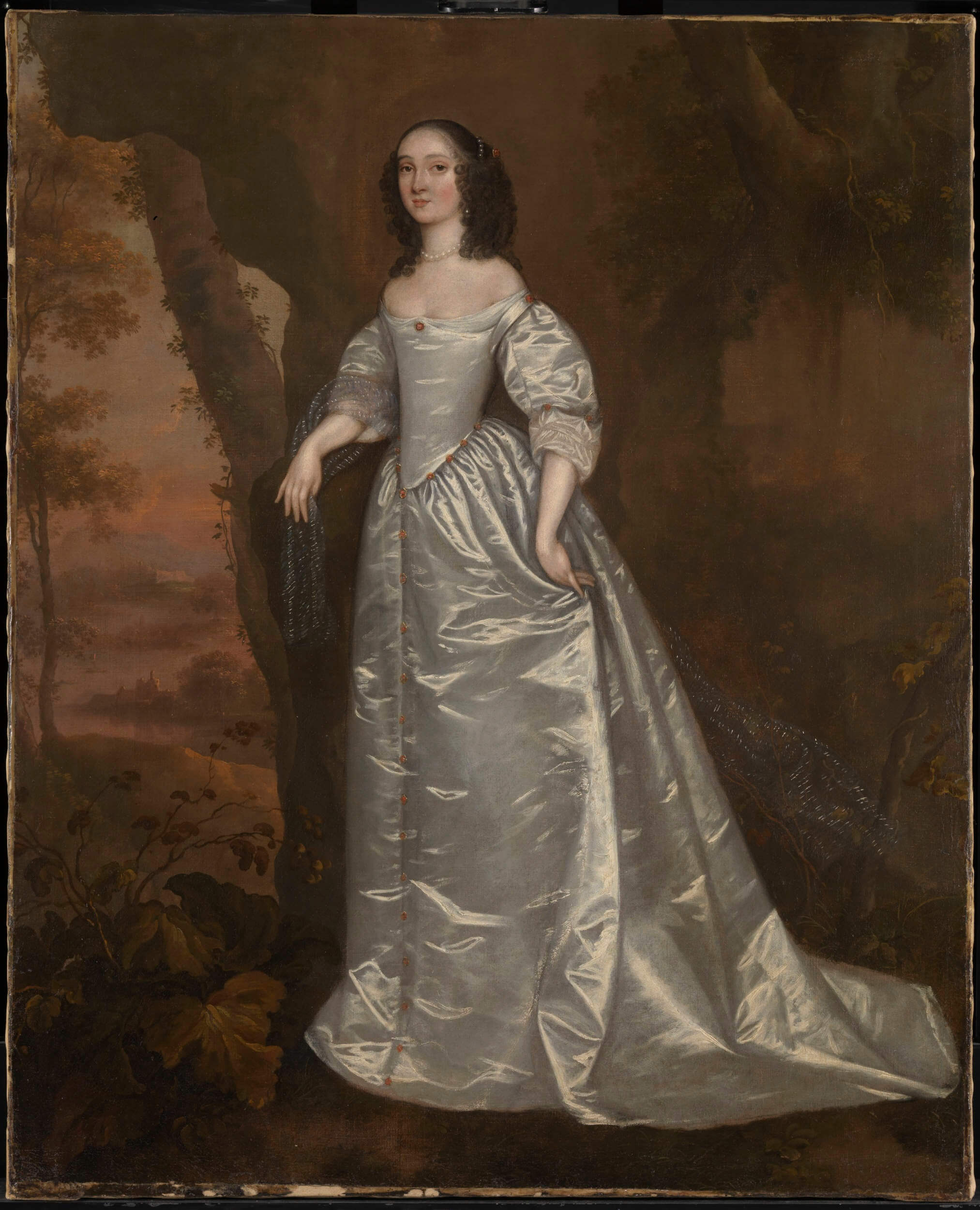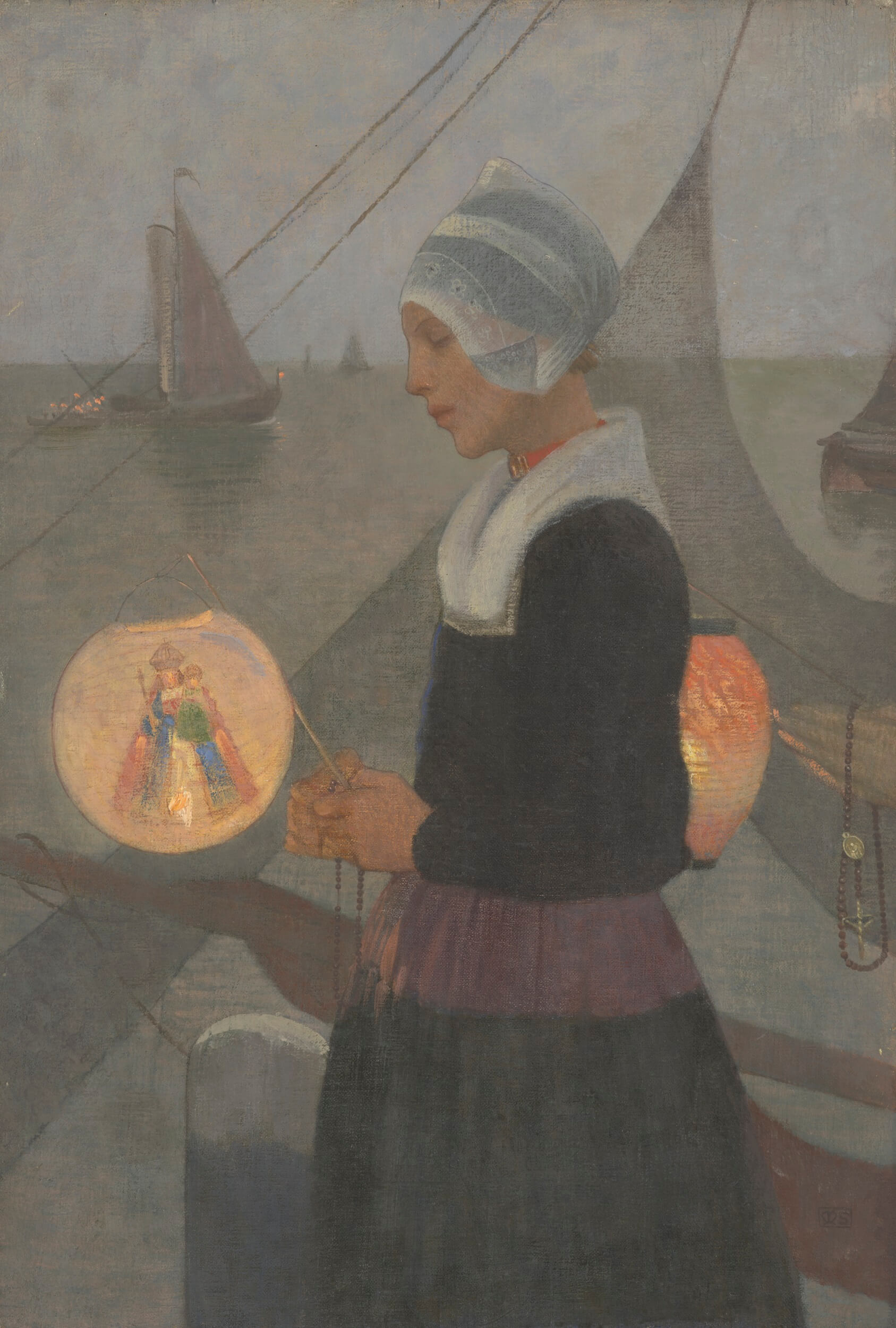 There are also watercolours painted by Emily Sargent, the sister of the much better-known John Singer Sargent. Her work was largely hidden until 1998, more than 60 years after her death, when a family member discovered a forgotten trunk containing 440 of her watercolours. Tate acquired the watercolours, painted on Emily's travels to north Africa, in 2021.
Large-Scale Installations
It's not all paintings as Vong Phaophanit's Neon Rice Field is made of eight tonnes of rice and Anya Gallaccio's Preserve 'beauty' comprises of two thousand flowers.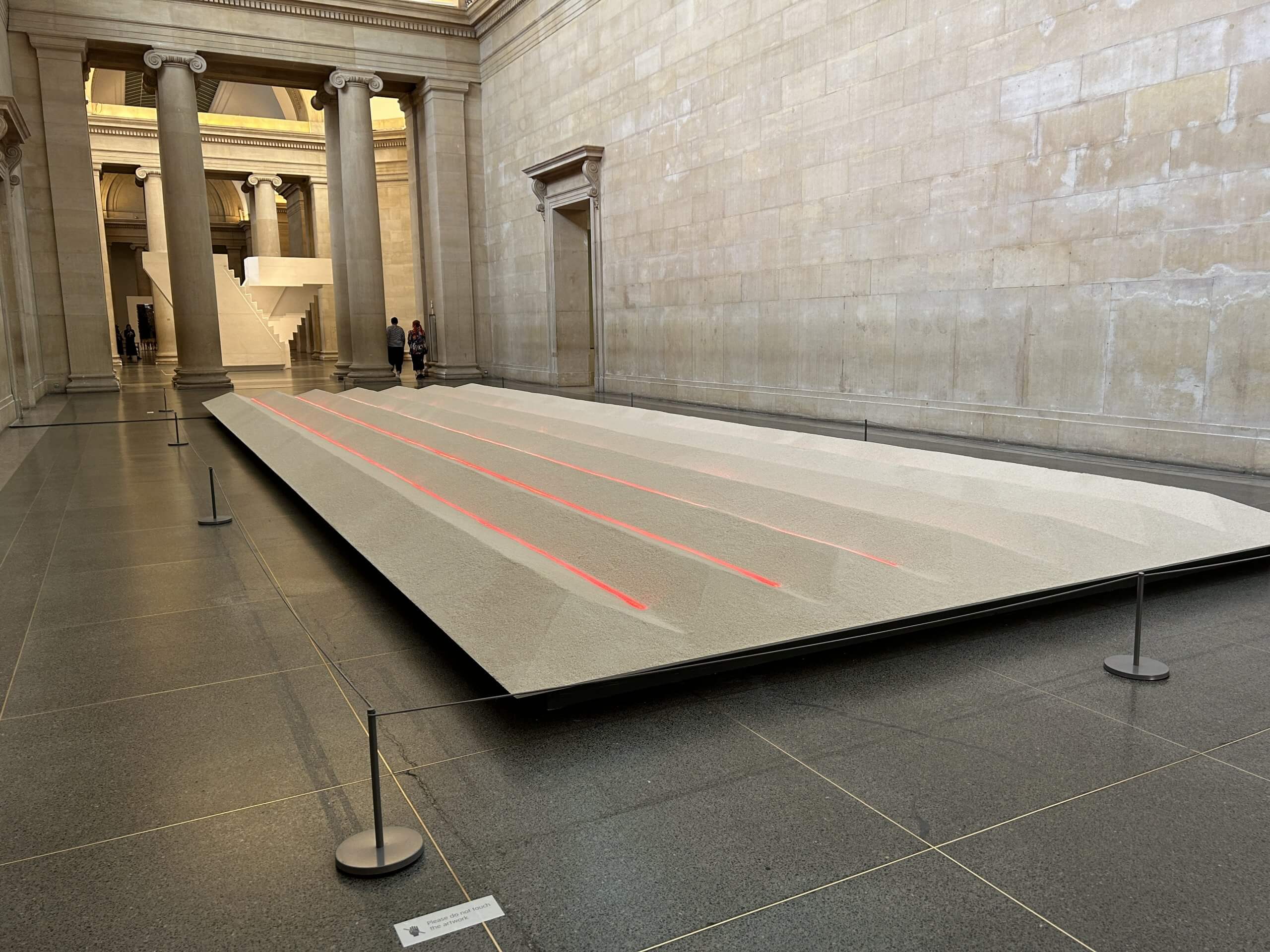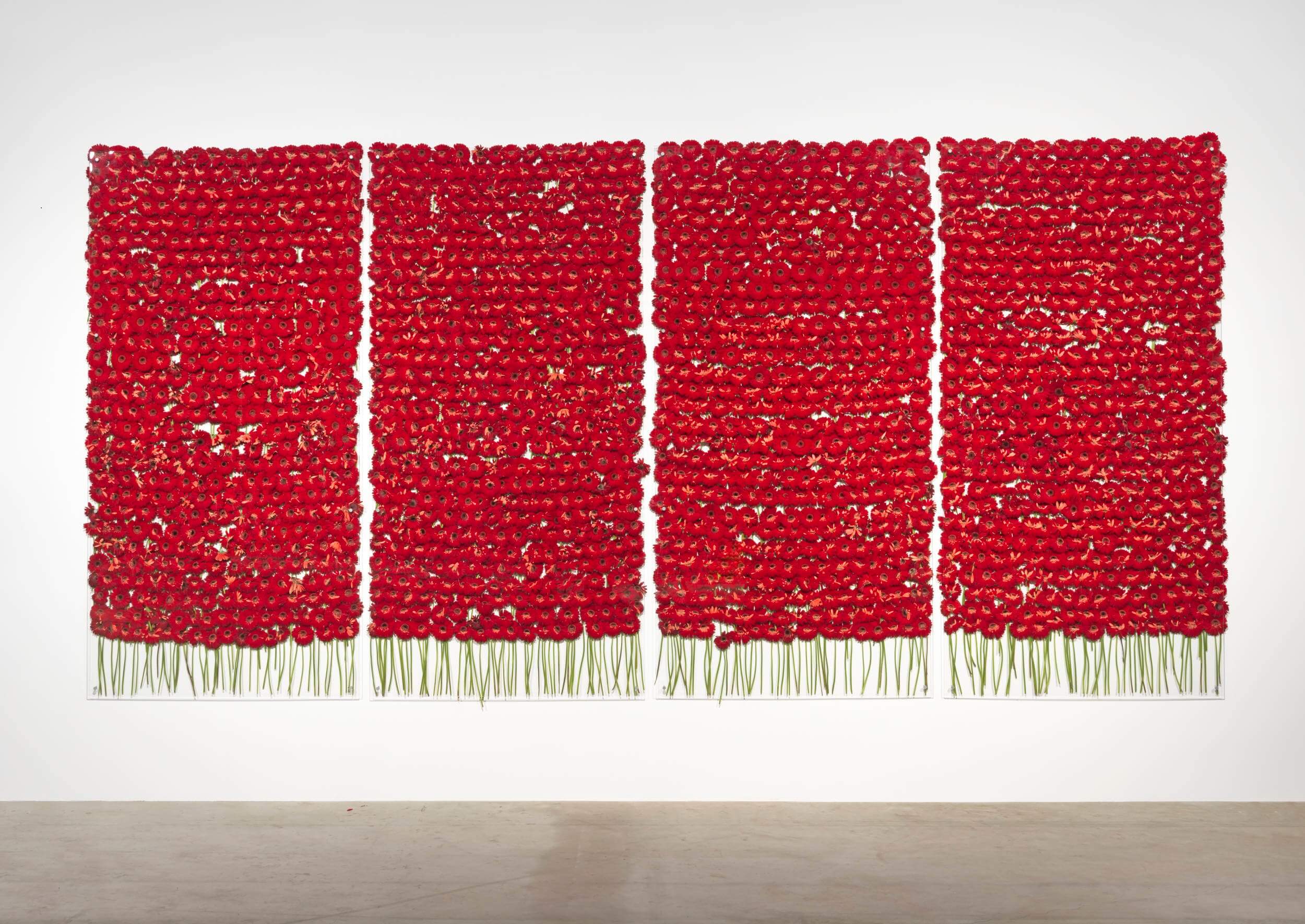 Glass and steel sculptures embedded with UV lights in Hamad Butt's Transmission is at Tate for the first time. This gets its own room but I wasn't that impressed.
Walk Through The Galleries With Me
I set off to explore with a gallery map and room guide. I started with the oldest works in the collection from the Tudor period through to today. The rooms have themes such as 'Court versus Parliament' and 'Beauty as Protest'.
Each room has surprise contemporary pieces as well that also match the theme (most of the time). For exmaple, in 'Metropolis' there's a Canaletto next to Pablo Bronstein's 2023 Molly's House which is about 18th-century houses for gay men.
This Hew Locke installation is facing Room 1. Based on the royal crest on the front of British passports, we'e told this plastic beads artwork feels like the overgrown ruined colonial structures in Guyana where Locke grew up.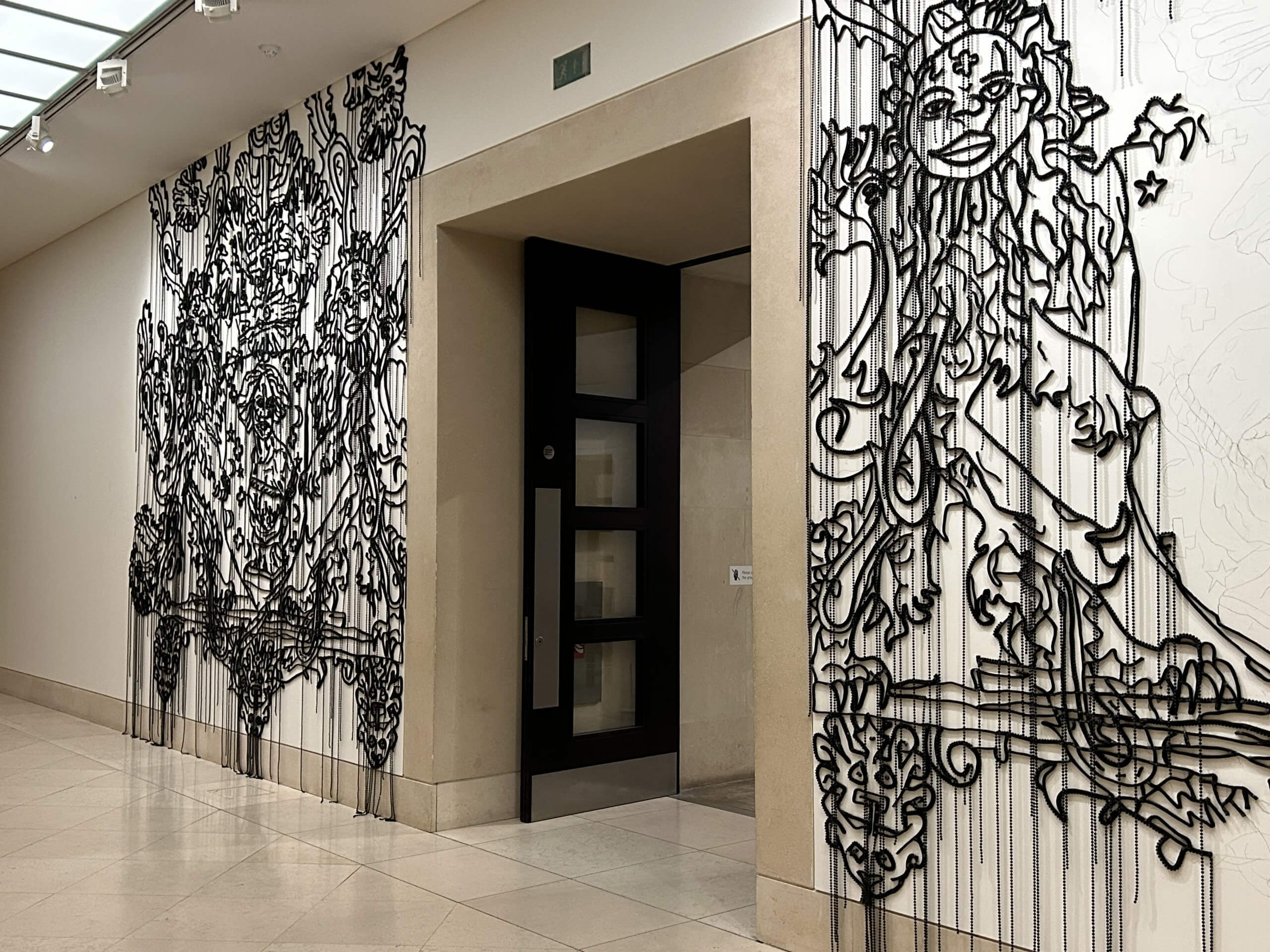 This was my absolute favourite room as it suddenly felt as if you were in a stately home. This gallery recreates the spectacle of public exhibitions in 1760–1815.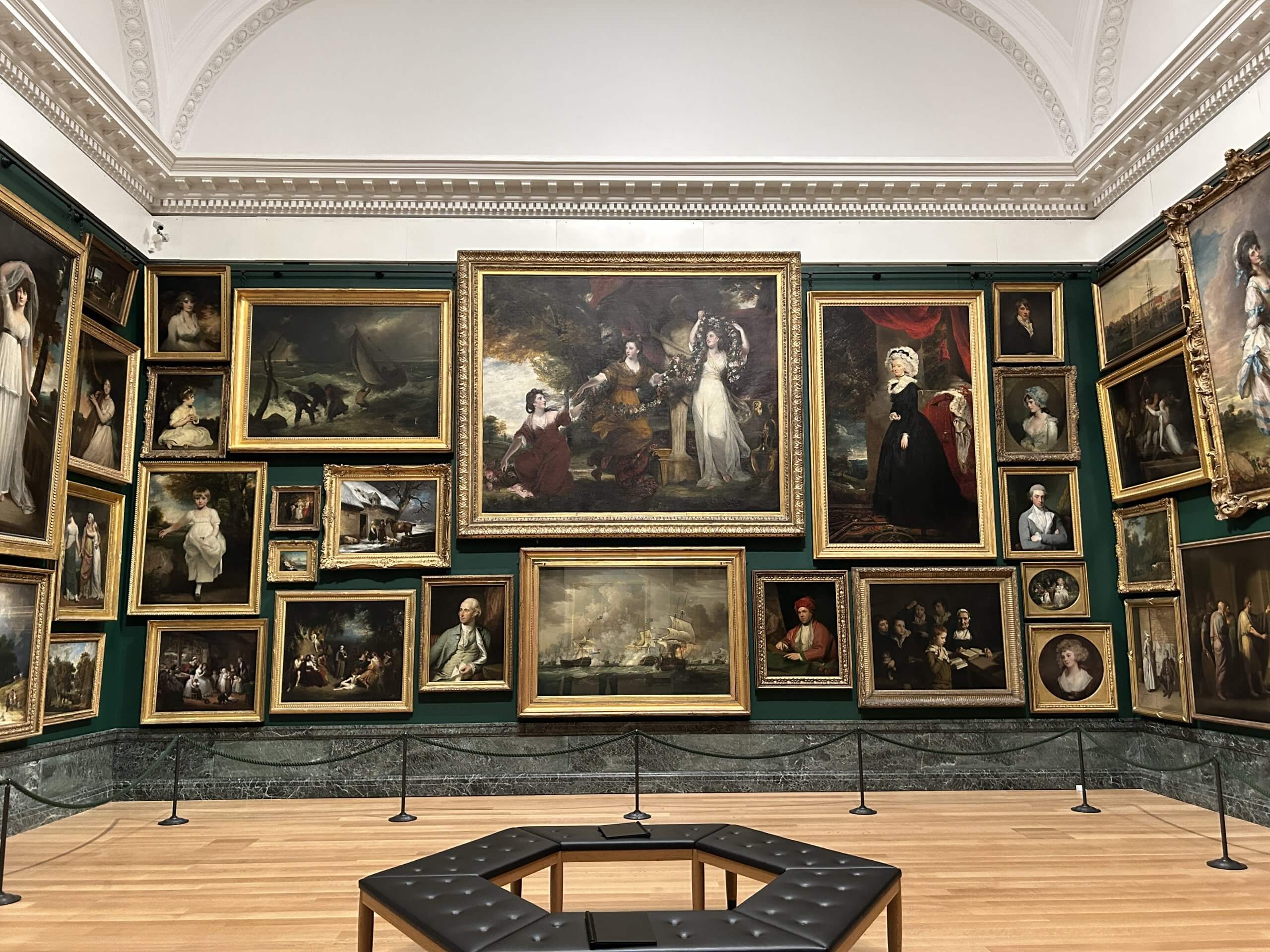 In 'Revolution and Reform 1776–1833' there are battle artworks including the one below. I found it interesting to see the names of the military men featured listed on the frame.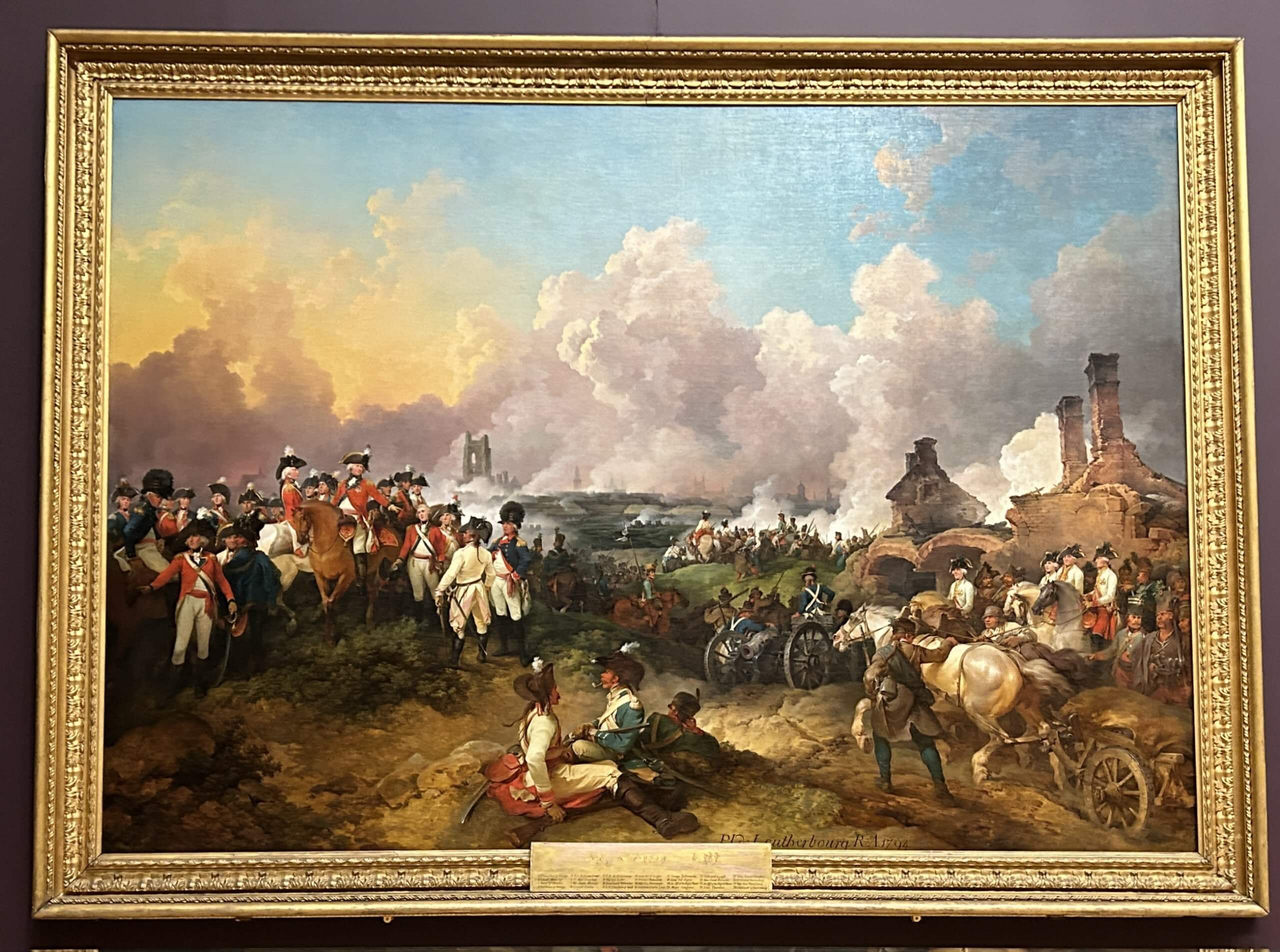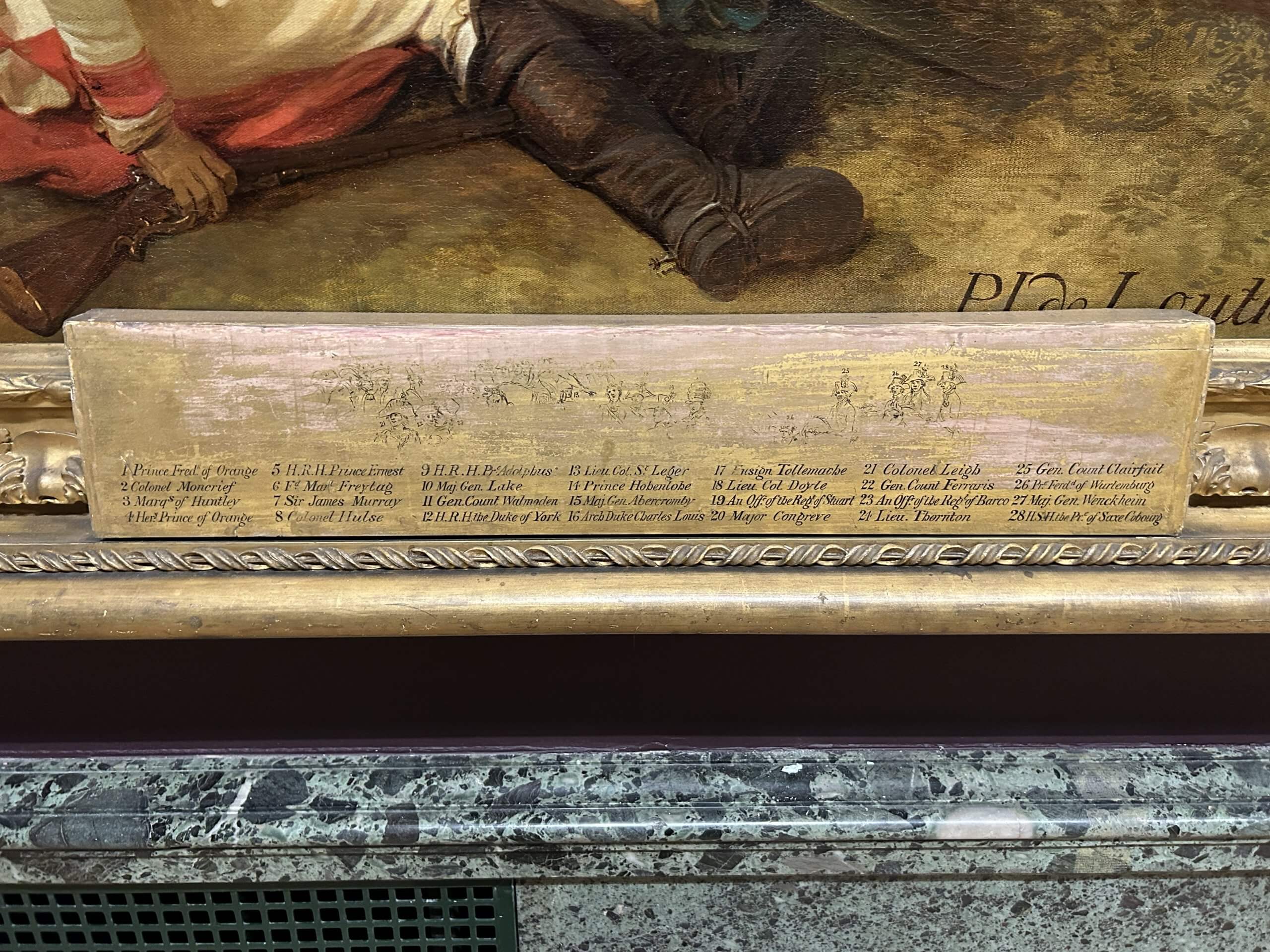 Initially, this looks like a fun carousel ride but look again and you'll see the riders have expressions of horror on their faces. Gertler was a Pacificist and painted this during the First World War. It represents the realisation that war, like the ride, does not have an end in sight.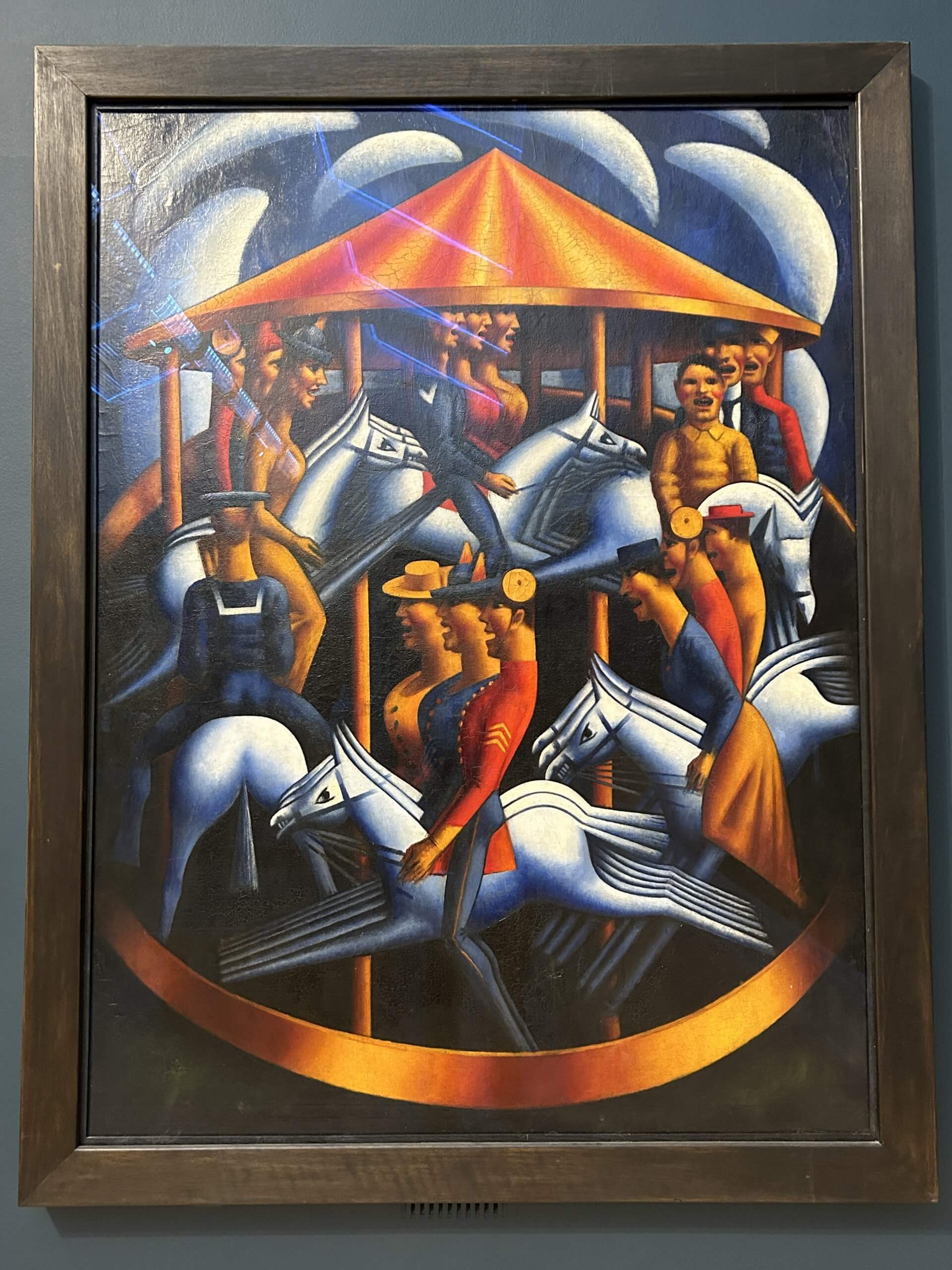 There's a lot going on in this painting including a hearse almost hitting the marriage carriage. Tate used this crowd scene to raise the fact the artist painted it before the abolition of slavery and later regretted his racist views.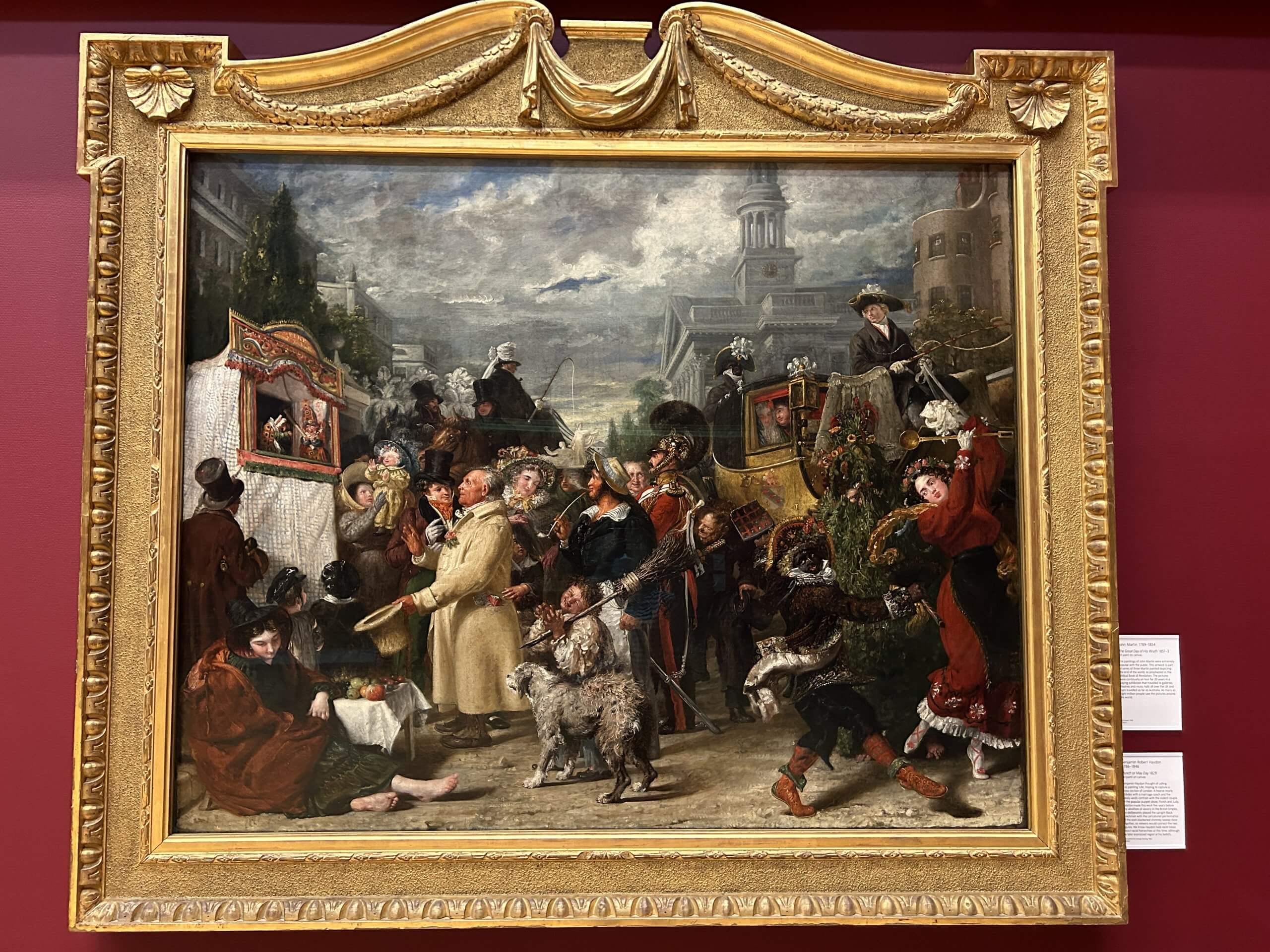 I love finding views of London in art galleries so this made me happy.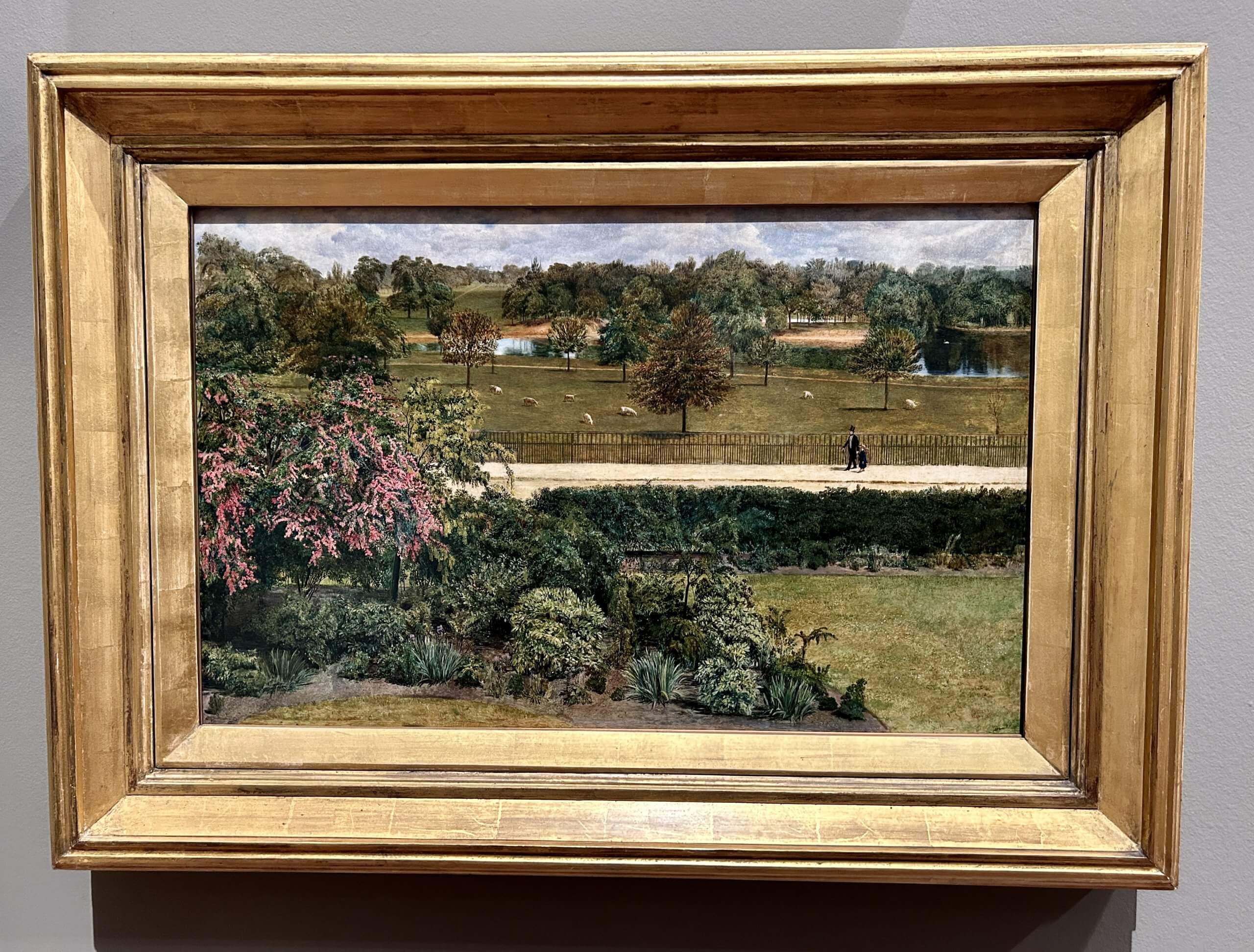 As a response to scientific developments in the 1960s, this is fun and it moves regularly. (That'll surprise visitors!)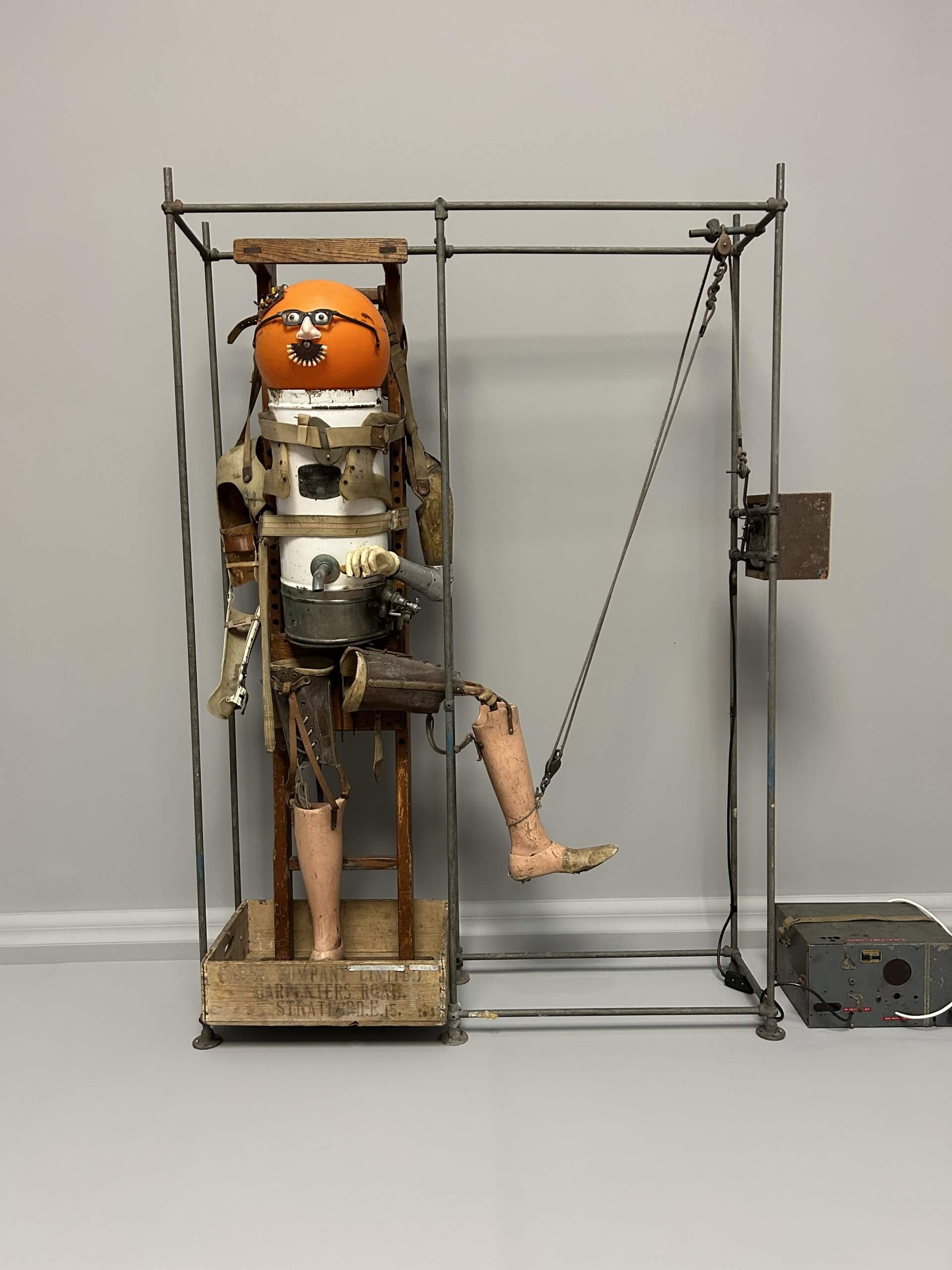 Artworks by Henry Moore and Francis Bacon share a gallery.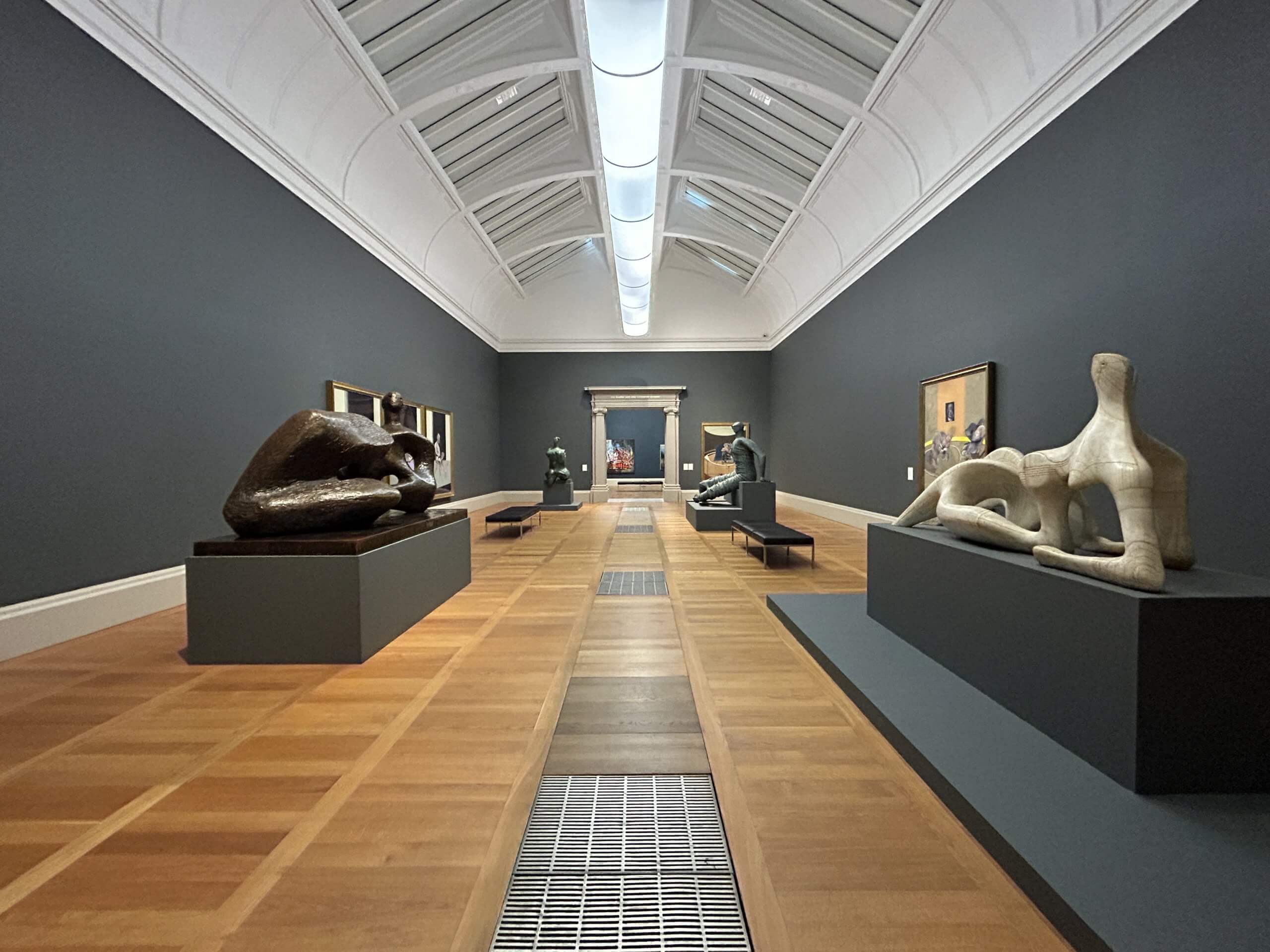 I liked Leigh Bowery in my teens and enjoyed his work with the Michael Clarke Dance Company. Bowery was a performer, club promoter and fashion designer. You can see in this painting that his cheeks were pierced so he could attach fake smiling lips to his face with large safety pins. I like the paintings Freud did of Bowery while naked and sleeping as he seems more natural and vulnerable.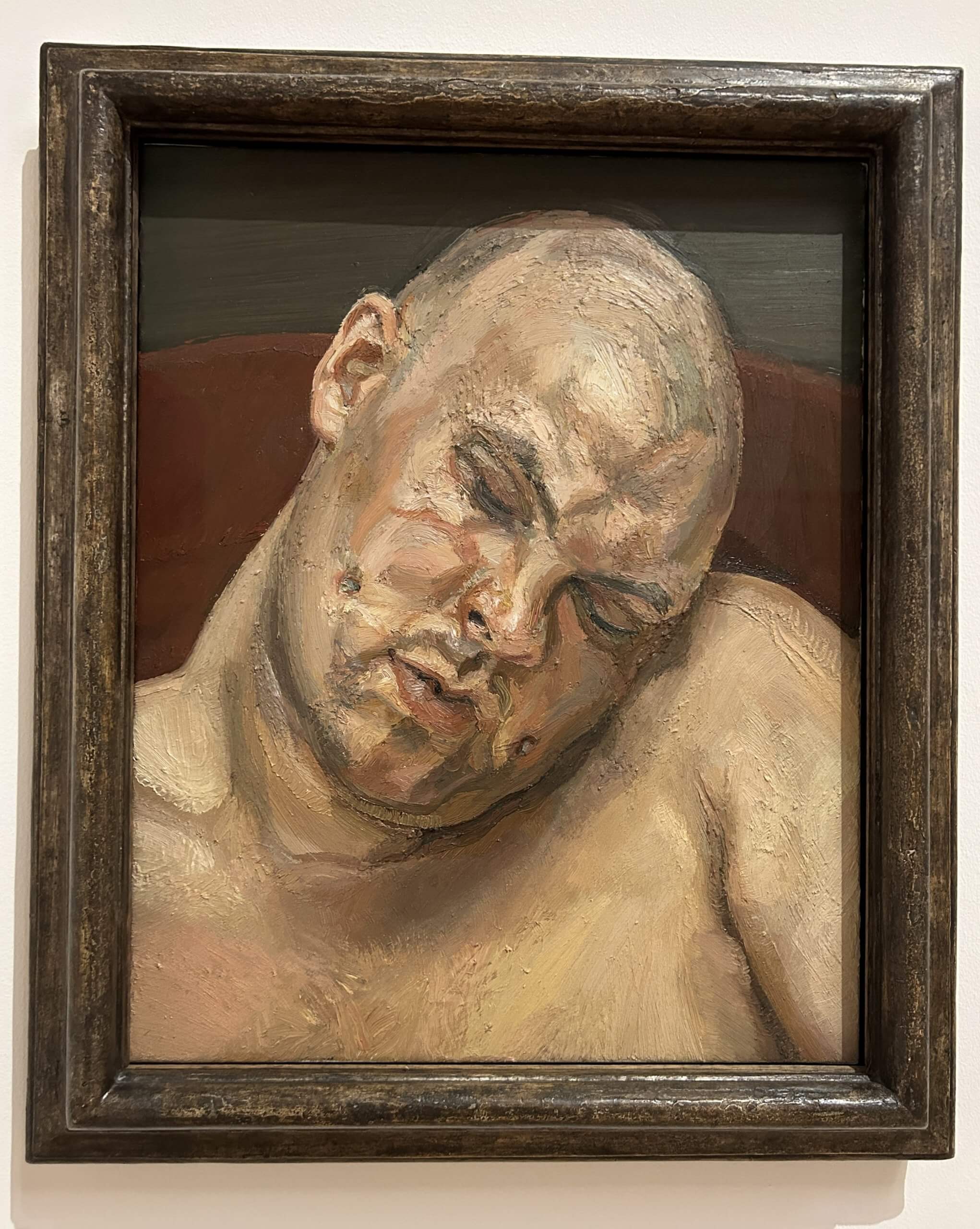 Beyond The Galleries
To celebrate the opening of the new displays, contemporary artists have been creating and installing works beyond the gallery spaces, including two climbable concrete sculptures by Sarah Lucas on the front lawn and a site-specific ceiling painting by France-Lise McGurn in the Djanogly Café.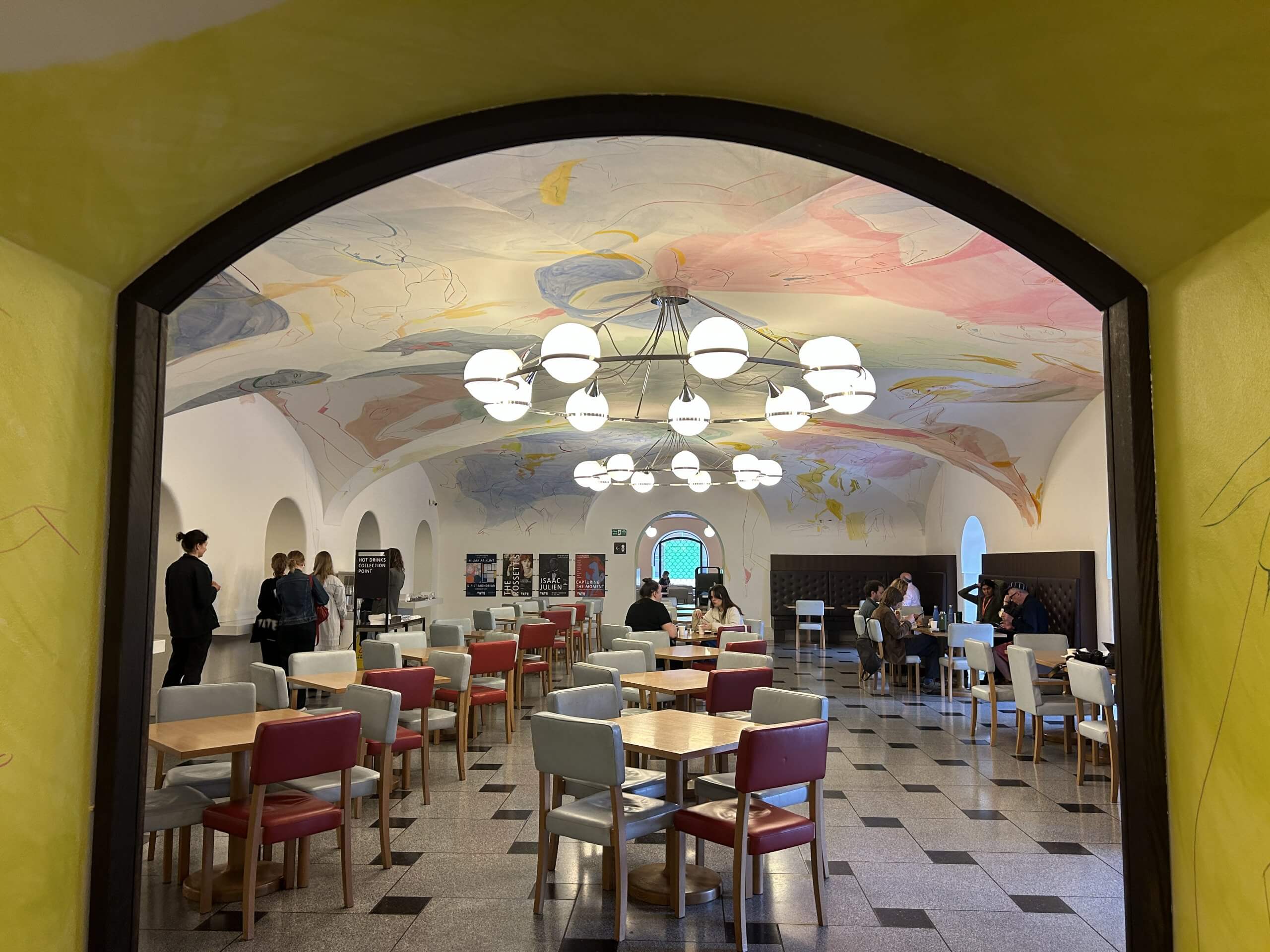 As expected, Tate's attempts to recognise slavery, racism, etc can be a little heavy-handed but a visit to Tate Britain is a joy. I came out wanting to see it all again. I'll definitely be returning many times to really get to know this collection.
Visitor Information
Address: Tate Britain, Millbank, London SW1P 4RG
Official Website: www.tate.org.uk/visit/tate-britain
Tate Britain is free to visit (except for special exhibitions).