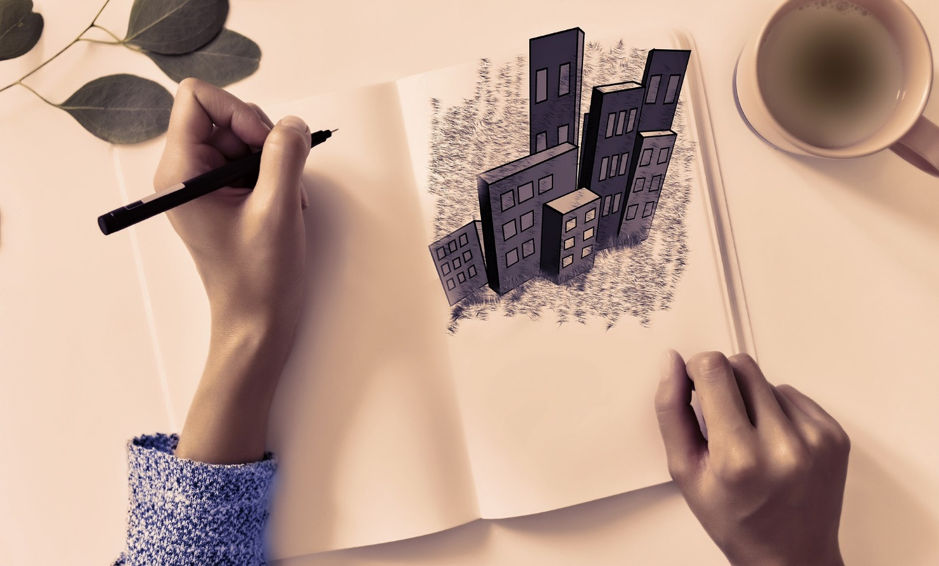 When you think of stunning architectural design your mind may leap to world famous buildings that are pieces of art in their own right; the Sydney Opera House, the Empire State Building, the Taj Mahal, the Eiffel Tower (or these).  Or perhaps you think to the beautiful architecturally designed multimillion-dollar mansions that feature in Home & Garden or Grand Designs.
However, the Australian DIY renovation culture often means that people underestimate the value of bringing an architect on board for their project, when the reality is that talking to a good architect can help you create a vision for your home that goes beyond a new deck and slapping on a coat of paint.
Getting Bang For Buck When You Renovate
There is a certain standard train of thought when people renovate. Generally, they are looking at getting more space, whether that means they need a garage put up, a room added, or a kitchen refit. With these things the DIY culture often means that people spend a lot of time looking at Pinterest and going to the Home Show to try and find ideas for how they can create the best use of space.
Still, this is where an architect like Superdraft Architectural Designing Services can really come to the party. Architects are not only trained in creating visually appealing home designs, but in how to create useable spaces that will fit with your lifestyle, no matter what the constraints. While sometimes those constraints will be space related, and sometimes budgetary, often they will be related to both! The fear of increasing the cost of renovations by hiring an architect is possibly one of main reasons people shy away. Yet a good architect will generally save you money, and time.
When you are hiring tradespeople to do your renovation, if they have clear plans to follow there is no guess work for them, they can see any areas that might cause them difficulty by looking at the plan, and because they have a clear plan they are usually able to get the job done faster than if they have to work out the details themselves. Reducing the time your tradespeople are on the job reduces the hourly rate that you end up paying.
Your architect likely has a preferred builder that they can recommend. If they do, make sure that you at least meet with them and talk to the builder about pricing. Whether you end up working with the architect's recommendation or going with your own builder, you should be able to have a clear indication of the final cost before they start. Also, by showing the builder the plan that has been drawn up they may be able to show you ways in which you can save money – but be careful that you are not just 'cutting corners', as whether this is a home you will be living in, or a home you will be selling,  shoddy work will come back to bite you. https://www.news.com.au/national/stalemate-leaving-fireprone-ticking-time-bombs-around-australia/news-story/7b26701bd6a690238a98e590c7d9a76a
However, suggesting installing windows that are sized slightly differently than the ones included in the plan may end up saving you a few hundred dollars because they are a stock standard size that can now be purchased from any glazier rather than a custom order that would have to be specially made for you.
Planning Your Design
An architect is a well-trained and educated professional who works with builders and engineers to design something that you will love. When you are discussing your ideas with them, try to be as clear as you can. They will usually have a set of questions that they will ask, but if you have certain needs then you need to let them know. This may mean you need to have space to have a spa pool in your bathroom, that you want a reading nook in your hot water cupboard or that you want build in space for your cookbook collection in your kitchen.
Yes, any architectural firm will be able to create something to suit, but to get something that will be uniquely you, you need to have clear communication. If you have already been on Pinterest, then take the board you've made along to your initial meeting.
However, often what catches people's attention when they are looking at renovations isn't actually the design aspects, but the colour or lighting – and this is where an architect can make all the difference to your renovation, by bringing the designs you didn't even realise you wanted into your renovation.