One of the perks of running this blog is that people send me cool products to test out all the time and as a shutterbug and wearer of glasses, my latest acquisition is a pile of awesome.
Called the Silky Map, it's a micro-fiber glasses cleaning cloth printed with a map of London on it. It's literally the perfect travel accessory. I've been using it for a couple weeks and it's perfect at cleaning my glasses and my camera lens.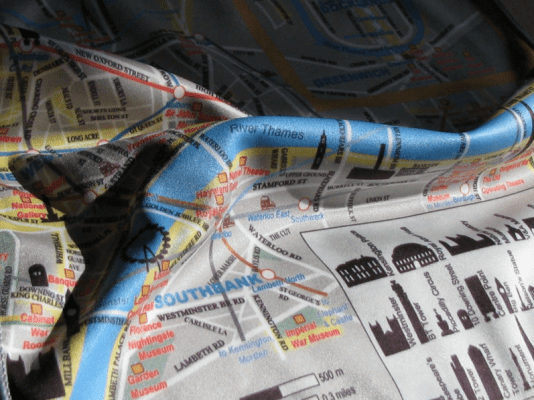 It's soft micro-fiber cloth is perfect for sensitive surfaces. And then when you're done cleaning something, you can admire the lovely map of London which features the main streets in Central London as well as the various Tube Stops.
Best of all, it crumples up into your pocket, doesn't wrinkle and always keeps its shape.
The Silky Map is available online and costs a reasonable £5.45/$8.20 and is shipped globally.
Check out their website for more info.