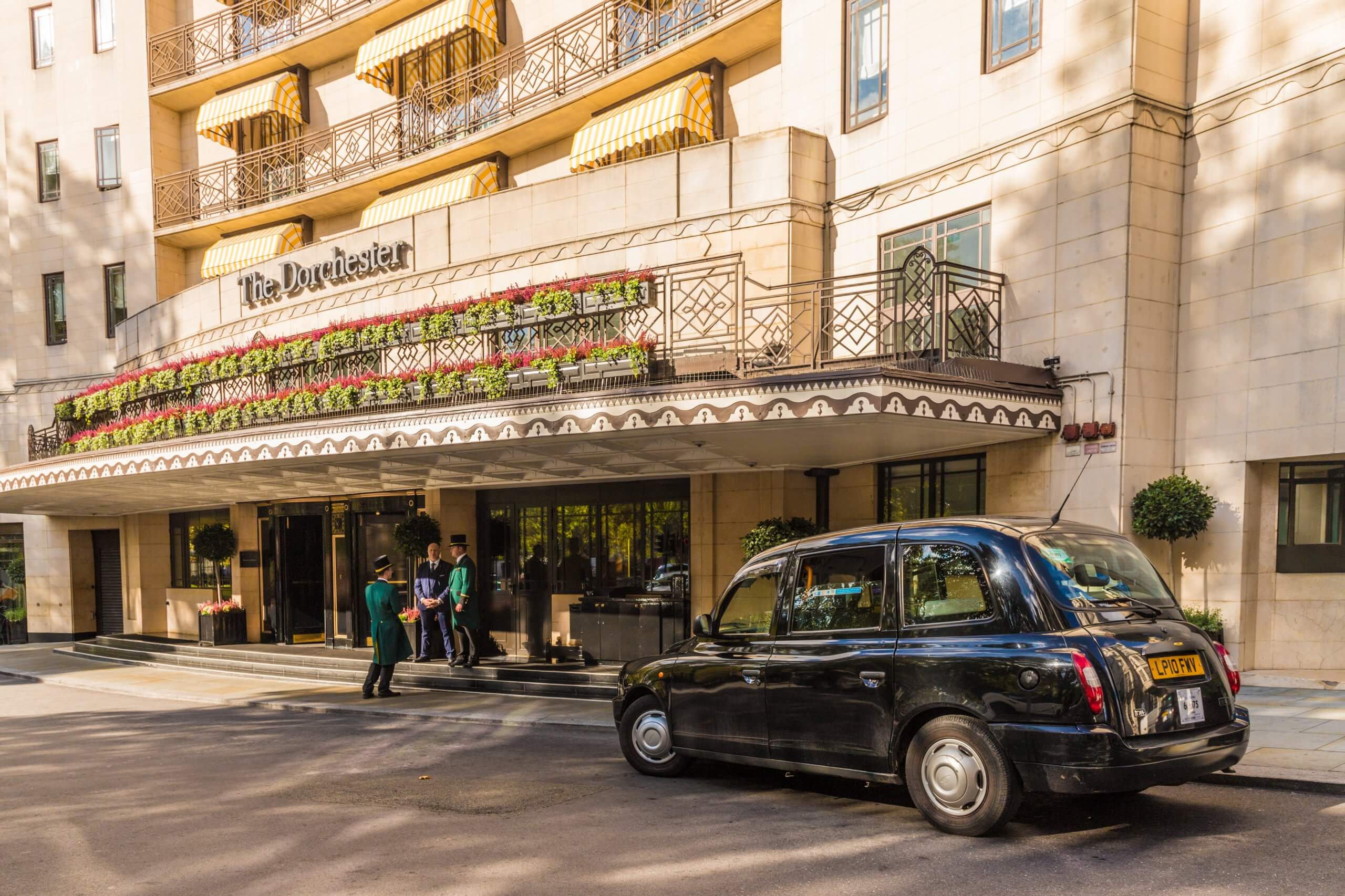 Having just booked some dining reservations for my upcoming birthday, food can be pretty expensive if you go to a fancy restaurant. As the capital of the United Kingdom and a pretty fashionable city in its own right, London has dozens of restaurants that can really take the money out of your bank account. However, such fine dining can be a once-in-a-lifetime experience that is well worth the cost for the memories you receive in return. Today, we're identifying five of London's most expensive restaurants and what you'll get for your pounds. If you've got an expensive restaurant story to tell, share it with us in the comments and let us know what you ate.
There are plenty of fine French restaurants in London, and Alan Ducasse is one of the top. The restaurant is located in the Dorchester Hotel, and eating here costs an average of $400 per person if you opt for the Table Lumière, which is surrounded by hundreds of hanging, twinkling LED lights. The Salon Prieve is a private part of the restaurant that has a seven-course tasting menu that goes for £210 per person. Even ordering a la carte will run you about £150.
Sketch has been one of London's most expensive restaurants for over twenty years since it opened in 2002. The tasting menu runs about £190 for a seven-course meal, but if you really want to go all-out, the "Special Treat" menu runs about $570 and pairs eight courses with eight high-quality wines. You can expect during your meal to have everything from the highest-quality oysters to black truffles to foie gras. You're going to spend a pretty penny here no matter what you get, but your taste buds will thank you even while your bank account winces.
The French put a really high quality on their cuisine, and that is often reflected in the prices, as seen in several entries on this list. La Gravouche has been run by the Roux family since 1967 and has trained many of Britain's top chefs, including Michael Pierre White and Gordon Ramsay. With that sort of pedigree, you can expect a hefty price tag, with a meal running about £186 for the "Menu Exceptional" and the wine being anywhere from £291 to £401. For that cost, you can expect the best and finest ingredients, from salmon to souffle.
Hélène Darroze is a fourth-generation French chef that offers a French cultural take on both French and English dishes with some of the most expensive ingredients sourced from the two countries.  Her self-named restaurant at the Connaught Hotel will run about $450 per person, serving everything from lobster to A5 Waygu beef, often paired with an amazing selection of wines to please any palate.  For a more intimate experience, diners can opt for private dining with a bespoke menu, the Chef's Table, of the Sommelier's Table, in which your wines are hand-selected by the restaurant's Sommelier to go with your meal.
Heston Blumenthal is one of those London chefs that caters to people looking for an experience and not just a meal. For about $450 per person, guests pick dishes from a particular era of British cuisine, and meals can include everything from brown bread to pickled mussels. It's hard to describe the food exactly because it may be different every time. For a very unique experience, the Chef's Table could go up to $550 per person, but for that, you get a bespoke menu from the head chef. The restaurant can be found at Mandarin Hyde Park Hotel and boasts two Michelin stars.