London is one of the most vibrant and exciting cities to live in around the world and the range of districts adds to this. From the up-and-coming Clapham and Brixton to the trendy Shoreditch and Camden all the way to the desirable Kensington, Chelsea, Knightsbridge and West Brompton postcodes, each area in London represents something different. As London is such a melting pot of people, it can be difficult to slice it into demographics. But one figure that stands relatively universal as a way of benchmarking areas is the average salary of those who live in each area. Similarly, we can also rank the world leaders, who arguably earn more than most of us, by salary. So, where would each world leader live if their salaries represented a borough of London?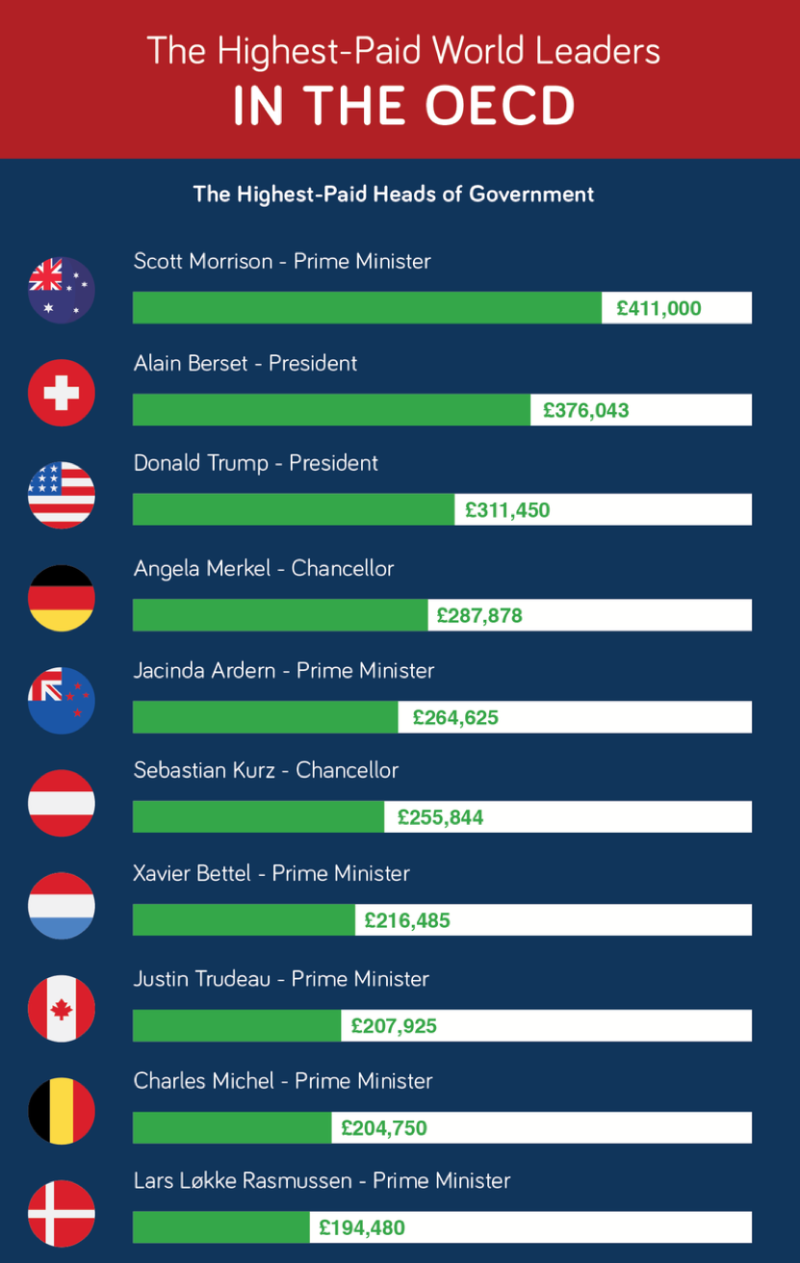 Source: IG
Kensington and Chelsea for Trump and Merkel
According to reports from the UK government, the average income for the highest paid boroughs in London is £128,000 for Kensington and Chelsea, with the City of London itself coming up at £123,000 and Westminster averaging at £88,800. Comparing this to world leaders, it would be safe to say that US President Donald Trump and German Chancellor Angela Merkel would be finding themselves living somewhere in these boroughs with their respective £311,450 and £287,878. Indeed, it makes sense that the pair would only be overtaken by Australia and Switzerland, whose economies are graded extremely highly. The USD and EUR are less stable and more prone to change. Indeed, they are two of the most popular currencies to trade and the discrepancies of value mean that they are prime for being lucrative trades. As the direct FX analysis shows, these markets are the most likely to change and, therefore, present opportunities for those making trades with these currencies. As world leader salaries go, they're definitely high enough to equate them to some of the richest boroughs.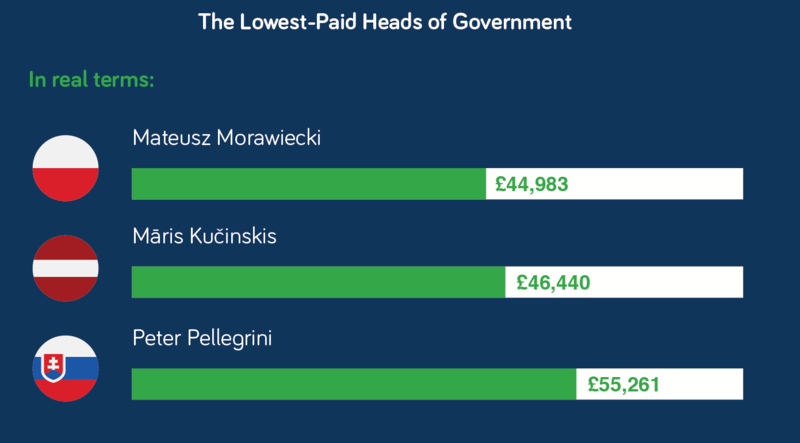 Source: IG
Not All World Leader Salaries Created Equal
On the other end of the scale, the lowest earning boroughs of London are Barking and Dagenham, with £26,400 average yearly income, Croydon at £31,900 and Lewisham at £34,400. It's the same kind of polarization that we can see in the incomes of world leaders. The sliding scale of pay for world leaders can make for some tension on the world stage. Polish PM Mateusz Morawiecki earns £44,983 – which is 10% of the earnings of the highest paid world leader Australian PM Scott Morrison on £411,000. Indeed, Morawiecki doesn't even earn double what the average resident of the least affluent London borough earns despite his job running the country of Poland. The disparity between world leader salaries is nothing on the difference between the highest and lowest earning London boroughs – a difference of five times as much. However, while the majority of London charges the same, your money could go a lot further in parts of Poland than it could in Australia showing how, in real terms, the world leaders are earning compared to their citizens and not one another.
Source: Pixabay
Comparing world leaders' salaries to where they might live in London can be helpful to scale down exactly how much each leader makes relative to one another. However, each leader makes what they should based on the average citizen in their country and relative to the economy. There is no surprise that the leader of the free world would be living in Kensington, while those leaders who didn't even make the top 10 list would be commuting in from Slough.