When you're faced with choosing new windows for your house, it may seem like one of many decisions to make. However, windows are more than just a decoration for the façade – they are a key part of your living space, affecting the comfort, energy efficiency and aesthetics of your entire home. Therefore, before choosing them, it is worth considering what the best window parameters are. We have analysed these for you with Marcin Wojtyczko, a door and window fitter at Fenbro – a renowned supplier of Polish windows to European markets.
What to look for when choosing windows for your house?
Windows are one of the most important elements of a building. They perform many tasks — provide interiors with the right amount of natural light, allow observation of the surroundings, decorate elevations. However, we do not always realise that they also contribute to energy savings, and the safety of the household members and the property itself. What new windows for home to choose is the main question here. Marcin Wojtyczko points out that the key to success is to tailor new windows to your own needs and be guided by the main technical parameters. What are they?
Firstly, the heat transfer coefficient (U-value). It refers to the thermal energy that is conducted through a square meter of window surface if the temperature difference between the internal and external sides of the window equals 1 K. Simply put, the heat transfer coefficient will indicate the thermal insulating power of the window.
Secondly, the construction material. Currently, there are uPVC, timber, steel or aluminium windows available on the market. As each of these materials has numerous advantages and disadvantages, the best windows for you are those tailored to your actual needs, expectations and the possibilities of your property.
Thirdly, simplicity of use. Among many aspects, this one is often overlooked. Meanwhile, windows are a choice for years, so they should guarantee comfort, convenience and ergonomics. They should open and close without physical effort on your side and be easy to keep clean.
However, these three parameters are not all you need to consider when facing house window replacement. It also pays attention to energy efficiency. Firstly, energy efficiency. The best windows for your home are those with a high degree of thermal insulation. They are designed to block the flow between internal and external spaces. This choice improves the overall energy balance of the home and helps to save on heating bills. Look also at the burglary resistance class, air permeability, acoustic properties, wind load resistance and water tightness. Don't forget about the price, too. Windows purchase and replacement/installation is always a considerable expense. But is it always worth betting on the most expensive products? Our expert's opinion is unequivocal — no. It's worth betting on good-quality window joinery, not necessarily the most expensive one.
If a company is to prepare a windows quote, it will certainly ask about the above-mentioned parameters. When you order windows from Fenbro, you will be also asked about:
frame dimensions
glazing type (double/triple)
opening system (inward/outward)
order fulfilment date
type of the building to install new windows at
delivery address (to calculate delivery costs) and
installation service.
Your budget will be equally important. We will be able to recommend the best solutions within your budget, if specified.
Fashionable new windows for home – is it worth following the trends?
When looking for information on how to choose new windows for home, you will certainly read a lot about technical parameters, solidity, durability. We would like to touch on another important and often overlooked aspect — aesthetics.
New windows are the ones that will stay with you for years to come, they will influence the way your property looks from the outside and inside. That's why  choose the windows you really like. If you want to follow the latest trends, opt for anthracite-coloured windows for your home, while if you are a fan of the classics, white windows from Poland are the best choice. They give lightness to the façade and harmonise perfectly with most architectural styles.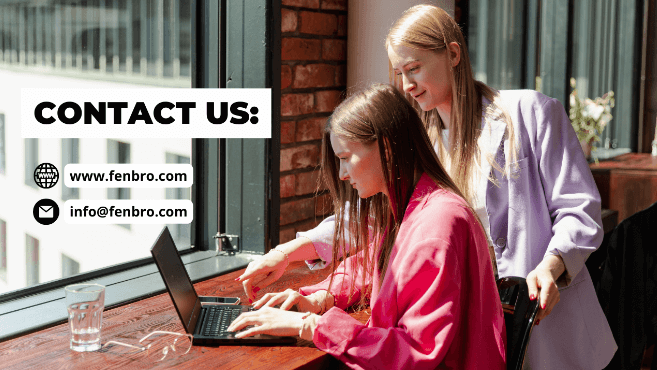 Best windows for home — trust the experience of Fenbro
Fenbro is a dynamic and reliable company that focuses on importing Polish windows and doors to the European markets. With its impressive offer range and highly qualified staff, it provides joinery of the highest standard, as well as a comprehensive customer service, including support in the selection, delivery and installation of joinery. Polish windows from Fenbro are available in a wide range of designs, colours and sizes. What's more, they come at very competitive retail prices — when compared to other manufacturers and suppliers.