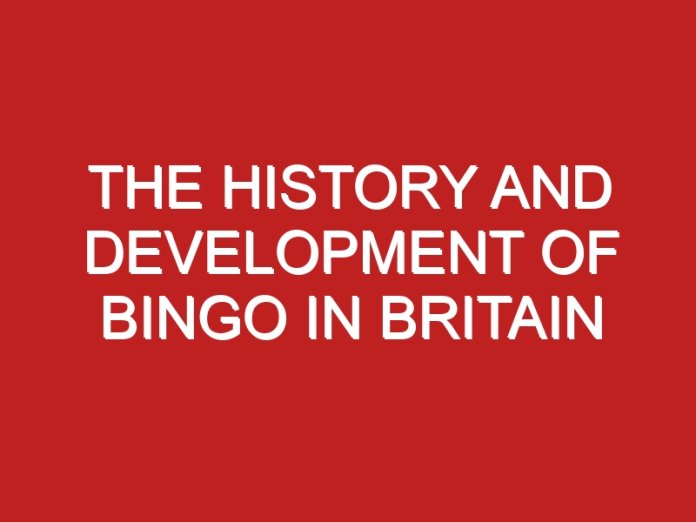 Bingo is one of the oldest pastimes in Britain, even though the game originated in mainland  Europe, perhaps from the sixteenth century Italian Il Gioco del Lotto d'Italia or more likely from Le Lotto in France, which used 90 numbers, much like the bingo in Britain today. Whilst Le Lotto was played by the aristocracy in France, it was the poorer British people who took the game to their hearts.
By the time bingo arrived on Britain's shores, the British were easily hooked, and games took place in every town completely unregulated. Despite this, it was particularly popular with women, a trend that remains today. Whilst bingo clubs are still popular, the current growth sector has been seen in bingo websites. Both offline and online, bingo offers social connections and a night of fun entertainment with the possibility of a win.
Bingo in the British military
The British military approved Bingo, though they did not sanction other forms of gambling with a cash win. During Great War of 1914 to 1918, the game which was named Tombola in the Navy and House or Housey in the Army, became popular across all ranks, offering some relief from the horrors of trench warfare and on payday offered an easy way to win big money. After World War II, de-mobbed servicemen continued to play in working men's clubs across Britain and by 1929 the game had adopted the name Bingo
Bingo in the 1950s and 1960s
As a social activity and initially a black-market game, bingo also began to be used as a way to raise funds for charity and community works. The Catholic Church even used bingo to help fund the building of a cathedral in Liverpool. By 1961, the British government brought in regulation of the game, but there was a major loophole that allowed players to pay for the right to play whilst no money could be made from the prize pool. This was the springboard for new commercial development of the game and by 1963, 14 million people were playing bingo.
Local bingo halls were built across Britain where members of the community could gather to try their luck on a game and more importantly, socialise with their friends and neighbours, with some towns having more than one venue in which to play bingo.
The golden years
Popular venues for bingo were ballrooms, which were soon registering 150,000 bingo players each day. These were comfortable premises offering catering, regular cash games daily and prizes not just of money buy holidays and other expensive items.
Whilst bingo halls are not as common as they once were, people have moved to online bingo and new and existing venues have adapted to bring Bingo to a younger generation so that bingo nights now include dancing, cocktails or other activities.
Online bingo
Online bingo has become increasingly popular, with 24 per cent of dabbers playing online and 81 per cent playing land-based bingo. The addition of chat rooms on bingo sites has drawn in new players, providing a sense of community. There are also welcome offers and promotions as well as loyalty points and other innovative ideas to retain customers, which means online bingo continues to grow.
Online bingo shows that bingo has not lost its appeal. You have the chance to play the UK 90-ball bingo or the US 75-ball bingo or even play several games simultaneously, with no limit on the number of players who can buy tickets and join the game. The development of Bingo in Britain continues and promises good things.