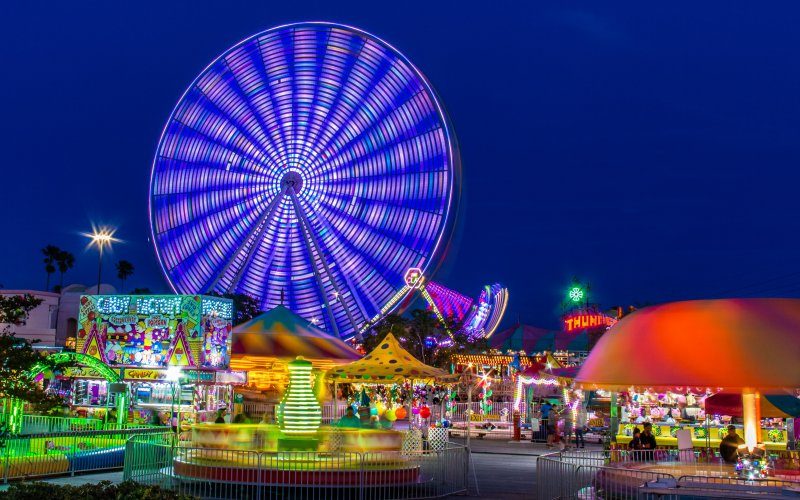 There are many places to visit and enjoy and create wonderful memories with your family, friends, and loved ones. Whether you are taking off from work, taking the holiday season to a full-packed adventure galore, theme parks offer an exciting and memorable world for you to experience.
In the UK, there are a lot of theme parks to visit. Warwick Castle, Thorpe Park are some of the best places to visit. It depends on your preference as to what kind of adventure you're looking for and who you're with doing the adventure. Whatever your choice of adventure, it surely is fun and worth to cherish and remember for the rest of your life. Here are some ways you can visit theme parks in the UK.
Renting a Campervan
What a better way to enjoy your theme park adventure than staying in a campervan. You will visualize the dream of bringing your home to wherever you go. The professionals behind Motorhome Hire say that using a campervan is perfect for your family bonding, friends getaway, or lovebirds nest adventure. A mobile home that you can use for visiting theme parks without worrying if something is left at home. You can always make sure that what you need are all pack in the vehicle. Another thing is that it allows you to save up from hotels and restaurants.
Traveling by Train
One conventional way to experience the UK is traveling by train when going to theme parks. You can just buy your tickets at a train station. This is perfect for low-cost budget family bonding. There are tour packages that you can avail of, you can even pre-book online to reserve your schedule and in that way, you can prepare more time for that special day. You do not have to worry anymore about how you are going to get there because the itinerary has been organized already.
Traveling by Bus
Another mode of transportation available to visit theme parks in the UK is by bus or coach. This is another money-saving hack that you can try to bring your family, friends, and loved ones to theme parks. Just like any other mode of transportation, you can pre-book and avail of tour packages. There are a lot of guides that you can find online to choose the theme park that interests you. There are some tour packages that can be customized according to your liking.
Choosing the best-suited mode of transportation for your theme park visit is dependent on whom you're with. You have to consider things like child-friendly vehicles, you need to make sure that they won't get bored while traveling or if you want an exclusive vehicle just for you and your partner, or if you are traveling with friends seeking a new adventure. It solely depends on your preference, the purpose of your bonding activities, and of course your budget, but the most important thing is you enjoyed the adventure.