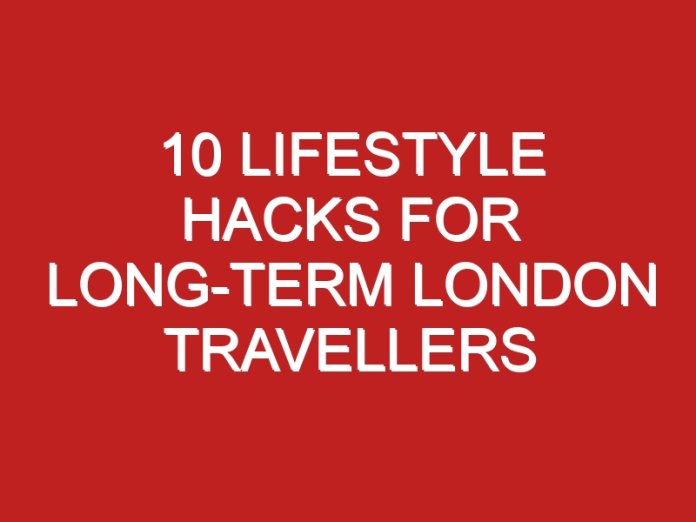 When you're merely holidaying in London, you might naturally gravitate to typical tourist sites, hoping to pack in as many iconic attractions as possible.
But if you're based here for longer, you'll want to embrace a lifestyle that keeps you intellectually stimulated, as well as mentally and physically healthy.
And your mission might take you a little off the beaten path, towards thrilling new activities and new friendships.
With that in mind, here are 10 lifestyle hacks for long-term London travellers.
London Dynamo
Cycling with London Dynamo will connect you with a lively group of competitive cyclists as passionate about their city as their chosen sport. Join a regular newcomers ride in Richmond Park to get started.
TopRow
If getting a total body workout while taking in terrific views of the Thames sounds superb, you'll love TopRow. Novice classes start every eight weeks at the Putney Embankment from May to December.
Triyoga
Neatly-named Triyoga convinces serenity seekers to embrace the benefits of hot, ashtanga and vinyasa yoga with accessible classes in locations including Soho, Chelsea, Camden, Shoreditch and Ealing — book on their website.
Fight Klub
Fight Klub is a combat-based high intensity workout with a difference — it's set to pulsating drum n bass music. Toot your whistle and tone your triceps at venues across London or if you're roaming around, locations like Leicester, Bristol, Liverpool and Brechin. See website for details.
Highgate Poets
If you're based in North London and know the difference between iambic pentameter and Irish potato, get creative with Highgate Poets — they've been meeting monthly and publishing anthologies since 1977.
Brixton Book Club
Bustling Brixton is positively bursting with cool bars, Caribbean eateries and cultural attractions. But it's also home to a brilliant book club which has been named one of the capital's best by Time Out magazine. Find details of monthly meetings online.
Casual Chess
Casual Chess is a female-focused chess café group which meets every Monday, Tuesday, Wednesday and Friday at the BFI Lounge at 21 Stephen Street off Tottenham Court Road — it's a fab forum to master the strategic board game over a refreshing glass of wine in good company.
London Chessboxing
If you're already au fait with chess and also a keen boxer, Chessboxing comprises alternative rounds of board-based and bone crunching action. London Chessboxing is based at 2 Hazellville Road, but their website has details of all upcoming events.
The School of Life
The School of Life is a global philosophical organisation dedicated to enhancing existence through emotional intelligence. Their London outlet at 70 Marchmont Street regularly hosts classes and events on everything from finding your dream job to saving your relationship.
Anglia Ruskin Distance Learning
If you want to earn a career-changing online qualification while you're on your travels and fit in flexibly with other commitments, studying with Anglia Ruskin Distance Learning fits the bill — you'll benefit from the kudos of a Brit education without bricks and mortar restrictions.
That's our list! Share your own London lifestyle hacks in the comments section.