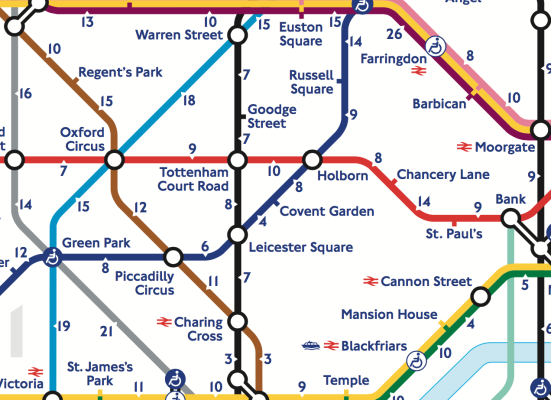 It's not secret here that we love the Tube and take it as often as we can. But there are many situations where it doesn't make sense to take the Tube. To understand those situations, Transport for London (TFL) have released an official map showing the walking times between stations.
It does not cover the entire Tube network – only Zones 1 & 2 but it's very interesting to see how close some stations actually are. As much as I love the Tube, sometimes it's just better to walk.
CLICK HERE TO DOWNLOAD THE MAP.