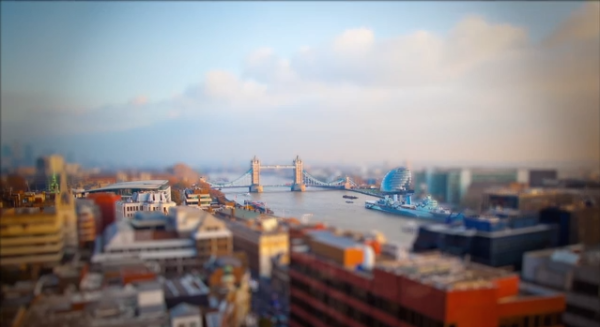 This is the perfect video to view on a quiet Saturday afternoon.
You can do some amazing things with tilt-shift photography. It's the method of taking pictures that allows you to make the world look like it's a miniature model.
Photographer Mario Muth has taken over 25,000 images and turned it into this amazing little short film that shows London in miniature.
This video was shot during a period of 2 months from public vantage points, private offices I was allowed access to and places where he shouldn't have been.
The locations shown include The Tower of London, Liverpool Street Station, Big Ben, Heron Tower, Barbican, London Wall, Earl's Court Station, Bishopsgate, Millennium Bridge, Embankment, Kings Cross, Paternoster Square, Changing the Guard, Royal Exchange, Piccadilly Circus and Tate Modern.
Well done Mario!