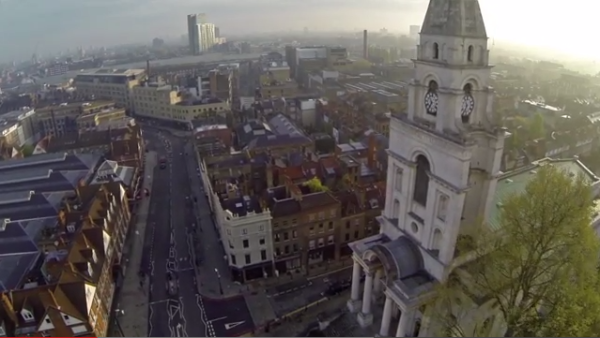 This is making the rounds this morning and is very much worth sharing. An enterprising fellow has taken a drone with an HD camera attached and shot some amazing views of London. This is much better than the one we posted a few weeks ago.
About the video:
A film of London. London From The Air was shot entirely with a GoPro Hero 3 Black and a DJI Phantom 2. Filming locations include Spitalfields, Shoreditch, Greenwich, the Millennium Bridge, OXO Tower, and St Paul's Cathedral among others. Music Score: So Far From Me
Check it out below:
UPDATE: Unfortunately, it appears the video has been taken down. We don't know why. Sorry folks – it was pretty awesome.