A major exhibition entitled Goodbye Piccadilly – from Home Front to Western Front will commemorate and explore the contribution of London's motor buses and their drivers in the First World War and the lives of people living and working on the Home Front in London.
The exhibition will present London Transport Museum's unique perspective on the First World War, exploring how the conflict accelerated social change, how it impacted on the lives of Londoners, particularly women and the essential role made by bus service staff and buses to the war effort, both at home and abroad. It will also look at the impact of aerial bombardment on life at home and sheltering on the Tube, as well as rationing – both of which were introduced for the first time in the First World War.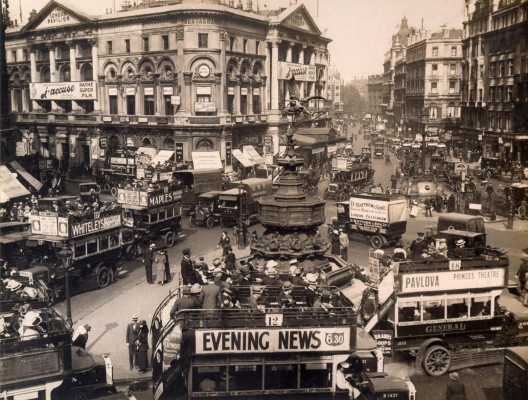 A key theme of the exhibition will be to examine the lives of women who were employed on a large scale to do the jobs previously occupied by men, including working as bus conductors and mechanics on London buses and as porters and guards on the Underground.
Dates: The Exhibition begins 16 May 2014 and runs to 8 March 2015 so there's plenty of time to see it.
Exhibition tickets: Adults £15.00 ($25) (£11.50 concessions ($19)). Tickets allow unlimited admission to the Museum and temporary exhibitions for 12 months. Children and young people aged 17 and under go free.