Across the Pond Vacations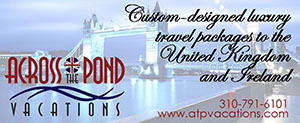 Across the Pond Vacations custom designs each and every one of its luxury, independent travel packages to the United Kingdom and Ireland around you – the traveler. Our tours provide unique experiences on exceptional, extremely well-rated, tailor-made travel. Whether the focus is on the excitement of London and city life, the beauty of the countryside, or both, your trip will be given the utmost attention to detail. Packages include fantastic accommodation, transportation, attractions, local tours with private guides, and much more. Return with fantastic memories to last a lifetime! Contact one of our Travel Managers today at 310-791-6101, or email letstravel@atpvacations.com.
Evan Evans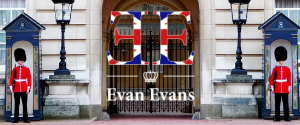 Travel deep into the heart of Britain's incredible history, culture, and legends with Evan Evans, London's oldest and largest tour operator.
Specialists in day tours from London, Evan Evans provides unforgettable journeys and experiences to Britain's most iconic locations – from UNESCO World Heritage Sites and medieval castles to beautiful National Parks and quintessentially English country villages.
Travel in comfort aboard luxury passenger coaches, with free Wi-Fi onboard and panoramic window views. Relax as our carefully selected, expert tour guides bring Britain's rich history to life with our fantastic selection of tours.
Fun London Tours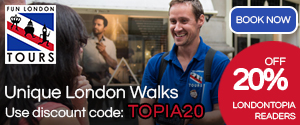 Fun London Tours are a small friendly group of London tour guides offering unique walks lovingly crafted with the intention of showing off London in all its glory.Our tours are family friendly, we minimise group size, keep prices low and our consistently great reviews have gained a Trip Advisor Certificate of Excellence.
Brit Movie Tours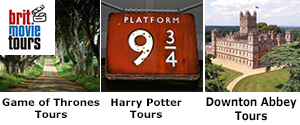 Brit Movie Tours is the UK's premier TV and movie tour company. Go behind the scenes of your favourite TV shows and movies such as Downton Abbey, Game of Thrones, HarryPotter, James Bond, Peaky Blinders, Outlander and many more UK movie location tours. Our tours aim to educate, entertain and appeal to visitors of all ages, nationalities, and interests.  Learn behind-the-scenes information on how the films were made, and see movie clips as you pass the actual locations and discuss your favourite moments from the films with other like-minded fans.Often our tours are guided by actors.
Advertise Today on the Londontopia Tour Operators Page
Reach 100,000 dedicated Londonphiles every month! The London Tours page is a main page on Anglotopia that will be accessible from every page on the site. When people ask us for tour advice, we will direct them to this page.
The London Tours Marketing Package Includes:
Banner Ad on Page
100 Words of Text
Two Links to Website
1 Guest Blog Post on Londontopia (100,000 readers a month)
1 Contextual Placement in the Londontopia Email Newsletter (13,000 weekly subscribers)
1 Contextual Placement in the Anglotopia Weekly Email Newsletter (40,000 weekly subscribers)
1 Post to the Anglotopia and Londontopia Facebook Pages (225,000 fans)
1 Post to the Anglotopia and Londontopia Instagram Accounts (26,000 followers)
1 Post to the Anglotopia/Londontopia Twitter Accounts (7,000 followers)
The page will be limited to 30 tour companies and no more. It's a great and affordable way to reach a large number of the exact demographic you're looking for. Contact us today about how you can be placed on this page.