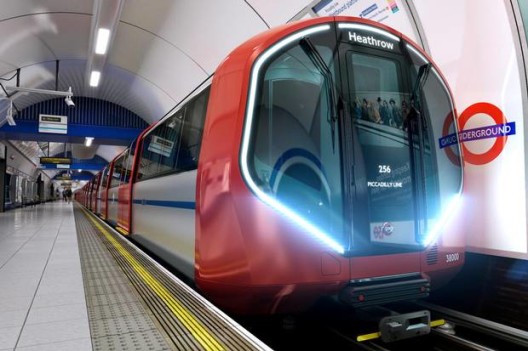 For all the London Tube geeks out there (myself included) today was an exciting day. Transport for London have unveiled the next generation of Tube trains.
The trains, which are expected to cost £2 billion (about $3.5 billion) will come into service in the Mid 2020's (who says TFL don't plan ahead?). The trains will be state of the art. A new train design will deliver faster, more frequent and more reliable journeys with the first walk-through and air-cooled trains on the Tube lines that are deep underground.
Here are the vital details:
250 new Tube trains for the Bakerloo, Central, Piccadilly and Waterloo & City lines
Walk-through carriages helping to ease extra demand at peak times
Air-cooled carriages for a more comfortable journey
More reliability as modern signalling systems will ensure fewer delays
More capacity with a faster, more frequent service
Improved accessibility with step-free access at platform level
The priority is to put the new trains on the Piccadilly Line as that is growing the fastest. While at first the trains will have a driver, these trains can eventually be operated without one. The new trains will also come built in with WiFi.
Here's a gallery of what they'll look like:
Very cool! Can't wait to ride one!