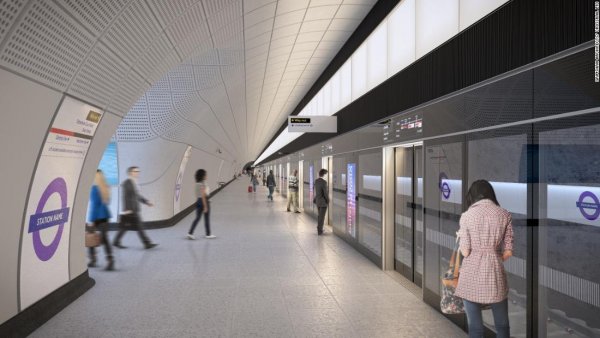 Crossrail is coming. In fact, trains will start running on the new 'Elizabeth Line' from December with the entire new Tube Line opening in 2019 (it's been a project 30 years in the planning, see this article for more information). One big question that's been up in the air, however, is what fares would be like? Would they be integrated into the current Tube Network and pay Tube prices or would fares be separate and possibly more expensive?
Transport for London has released the details and the news is good – you will be able to ride the beautiful new Elizabeth Line for the same price as riding the Tube – which means fares will start at £2.40 for a single journey within zones 1-2 of the London Underground. Journeys within zones 1-6 will incur the same as the equivalent tube fare when it opens through central London in December this year. Daily capping for contactless and Oyster Cards, and concession fares, will apply in the same way on Crossrail as on tube journeys.
This means that if you spend the day traveling the Tube, you will spend no more than the daily cap of £12.50. This is fantastic news for tourists who need to get around London quickly. New Elizabeth Lines will be longer and faster than the current Tube network so you'll be able to travel around London quickly and easily and pay the same.  If you don't have an Oyster Card for your next trip to London, you should definitely get one – fares are much cheaper than if you pay cash!
Fantastic news.
One more thing to get us excited about Crossrail!