The folks over at Buzzfeed have created a fun new parody Tube Map, this time called the Movie Pun Map of London. Instead of familiar Tube Stations, the map features clever movie puns related to the station names.
Check it out below (click for a larger version):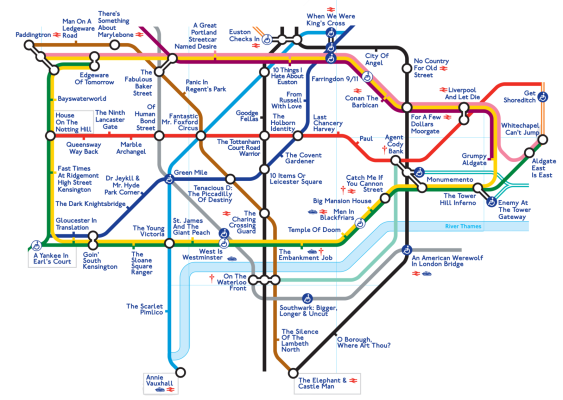 Very clever and funny!