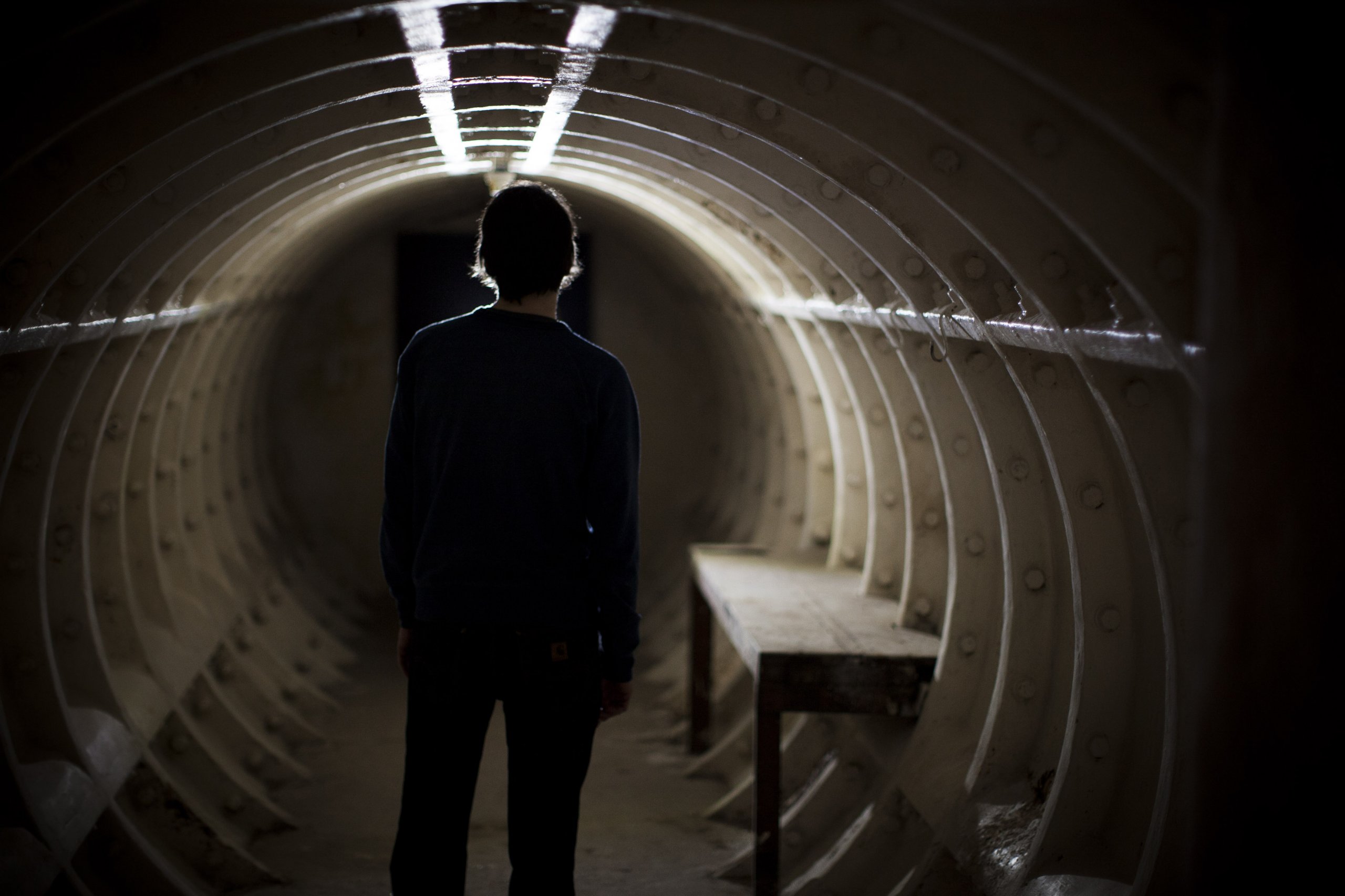 I've done several of these tours, and I can highly recommend them. Hidden London have announced a new schedule, and you can see all the details below. I would recommend booking as soon as possible as the tours often fill up quickly!
London Transport Museum's new season of award-winning Hidden London tours is now on sale, offering privileged access to parts of the Underground usually off limits to the public. New dates for in-person, virtual and walking tours are available to book throughout November and December, with evening tours of Charing Cross and Down Street stations on sale for the first time.

Led by expert guides, London Transport Museum's exclusive Hidden London tours reveal a secret side of the Tube and its fascinating history, and were recently named 'Best Hidden Gem in the UK' in the 2022 Tiqets Remarkable Venue Awards.

This latest season of in person Hidden London tours includes the chance to explore disused passageways and tunnels hidden at Shepherd's Bush Tube station – the newest site to be added to the Hidden London roster and the first on the Central line. Ticketholders can explore historic sections of the original Victorian station which have remained closed to the travelling public since 1925.

This new season also includes the rare opportunity to explore Aldwych and Down Street disused Tube stations on the Piccadilly line, and discover secret locations concealed out of sight at Charing Cross and Euston Underground stations.

For the first time, the public will be able to explore Charing Cross and Down Street after dark with evening tours now available to book. Evening tours to explore Aldwych are also on sale.
This new Hidden London season includes locations featured in UKTV's popular TV series Secrets of the London Underground, as seen on the Yesterday channel and available to watch on UKTV Play. Fans of the show can follow in the footsteps of presenters Siddy Holloway and Tim Dunn as they explore Aldwych, Charing Cross and Euston for themselves.

A new season of virtual Hidden London tours is also on sale to the public. Guests can zoom in from anywhere in the world to get up close to out-of-bounds areas on the capital's transport network, including a behind-the-scenes look at the Liverpool Street and Tottenham Court Road stations on the newly opened Elizabeth line.

For culture seekers who prefer to explore above ground, new dates for London Transport Museum's Secrets of Central Londonwalking tour of Covent Garden, Kingsway, Lincoln's Inn Fields and Victoria Embankment are also on sale. On this tour, expert Hidden London guides reveal fascinating and little-known historical tales and titbits about the area and its transformation over the last 200 years.
Details on the individual tours below:
Aldwych – The end of the line
*As seen on UKTV's Secrets of the London Underground series*
Aldwych station is one of London's secret places, holding myths and memories of times gone by. Opened to the public in 1907, it was never as heavily used as originally intended and closed nearly 100 years later in 1994. The station has had a varied history; from providing shelter to Londoners during the Blitz, to being used for film and TV shoots including The ABC Murders (2018), Darkest Hour (2017), Sherlock (2014), and Atonement (2007). At Aldwych, Hidden London guests are taken on a journey through the original ticket hall and lifts to discover abandoned platforms, tunnels and inter-connecting walkways – including some that are very rarely seen by the public.
Dates: Wednesday to Friday between 2 and 25 November, and Wednesday to Sunday between 30 November and 18 December
Tickets: Adult tickets £44; Concession £39
Charing Cross – Access all areas
*As seen on UKTV's Secrets of the London Underground series*
At Charing Cross Underground station, Hidden London tour guests go behind closed doors to exclusive areas not accessible to the public and walk under Trafalgar Square to see the London Underground in a different light. Closed to the public since 1999, the 'abandoned' Jubilee line platforms at Charing Cross are now synonymous with movies and TV. This tour is a unique opportunity to experience the sites where blockbuster movies including Skyfall (2011/12) and Paddington Bear (2013), and TV's 24 (2014) were filmed.
Dates: Wednesday to Friday between 21 December to 30 December (Evenings)
Tickets: Adult £44, Concessions £39
Down Street – Churchill's secret station
Hidden London tours of Down Street disused Tube station offer rare access to one of London's most intriguing hidden spaces. Located in Mayfair between Hyde Park Corner and Green Park, Down Street had a short life as a working station from 1907 to 1932 but became critical to winning the Second World War when covertly transformed into the Railway Executive Committee's bomb-proof headquarters. Tour guests experience the warren of narrow tunnels where the nation's railways were coordinated, and where Prime Minister Winston Churchill secretly took refuge at the height of the Blitz.
Dates: Wednesday to Sunday between 9 November and 18 December (Daytime); Wednesday to Friday between 21 and 30 December (Evenings)
Tickets: Adult tickets £90 / Concession £85
Euston – The lost tunnels
*As seen on UKTV's Secrets of the London Underground series*
Think you know Euston station? Think again. This Hidden London tour invites guests to explore a century of the station's history, from its humble beginnings on the corner of Melton and Drummond Street, to its exciting future as the London terminus for the brand-new High Speed 2 (HS2) line up to the Midlands and beyond. Discover a labyrinth of dark and dusty passageways once used by the travelling public, marvel at a gallery of preserved vintage advertising poster fragments that have been concealed for over 50 years, and see the iconic Leslie Green station and its surroundings before they are swept away forever. Plus learn about the newest innovations to a Tube and Network Rail station that serves over 42 million passengers each year.
Dates: Wednesday to Sunday between 2 and 6 November
Tickets: Adult £44, Concessions £39
Shepherd's Bush: Suburbs to the City
Today Shepherd's Bush would struggle to make the top 20 of London's busiest Underground stations, but when it was designed in the late 19th Century, it was with huge numbers of passengers in mind. Opening in 1900, Shepherd's Bush Underground station was the original western terminus of the Central London Railway (today's Central line), cutting through the centre of the capital to provide an essential commuter link from London's western suburbs to the City of London. On this new Hidden London tour, ticketholders can discover how the station has transformed over the years and marvel at original Central line design features that remain frozen in time, just out of sight of modern-day commuters.
Dates: Wednesday to Sunday between 2 and 27 November
Tickets: Adult £44, Concessions £39