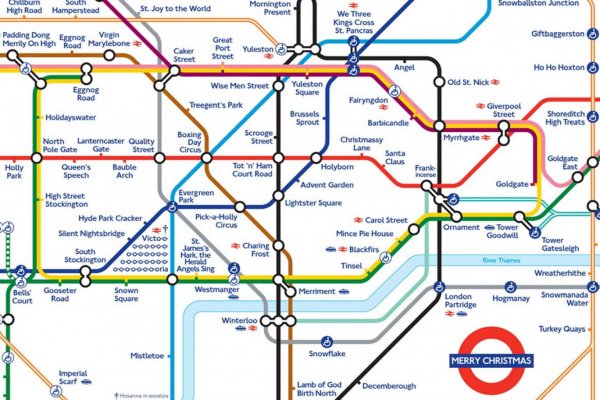 A Londoner has created a Tube map with a festive twist to help spread Christmas cheer. The man, who asked only to be named as Paul, created the innovative design as a Christmas card for friends. Stations include 'We Three Kings Cross St. Pancras', 'Holyborn' and 'Myrrhgate'. Others listed include 'Mornington Present', 'Charing Frost' and 'Winterloo'.
Click the image above to view a larger version. Very well done map!
Happy Christmas to everyone from Londontopia!