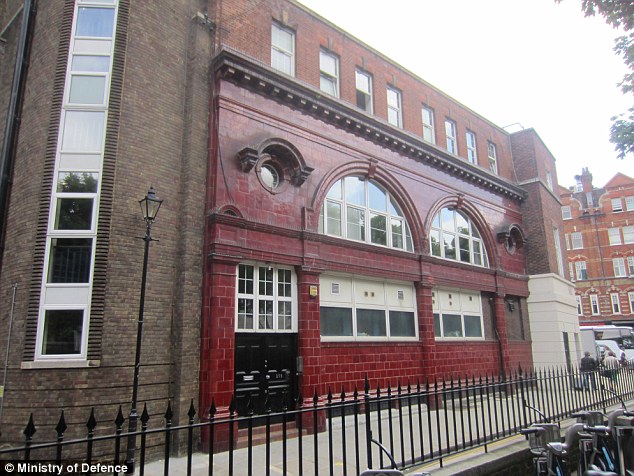 Fancy owning an abandoned Tube Station? There's one coming on the market. Brompton Road Tube Station, which was closed in the 1930's due to it being too close to neighboring Tube spots, has been put on the market by its current owners, the Ministry of Defence.
The building has a long and storied history – including being the headquarters of the Royal Artillery during the London Blitz – Churchill used this as a command center and visited often.
The building is currently used as facilities for the RAF Cadet Corps who attend London universities. Ministry of Defence is selling off the 28,000 sq ft 'ghost station' in a bid to raise up to £20 million for frontline troops.
The property, which is close to Harrods – contains a drill hall, garages, offices and mess as well as underground rooms, staircases and tunnels that were part of the former Brompton Road Underground Station. The platforms were removed long ago, but you can still explore a vintage 1930's era Tube station – where many of the posters are still stuck to the wall!
It's a real shame the building is being sold off to the highest bidder. It would do well as a museum but alas, the market rules and London property is the most valuable in the world. A London Start-up called The Old London Underground Company is hoping to buy the facility, to turn it into an attraction – I hope they succeed.
If you have a spare £20 million lying around – you could own your very own lair of London underground tunnels.