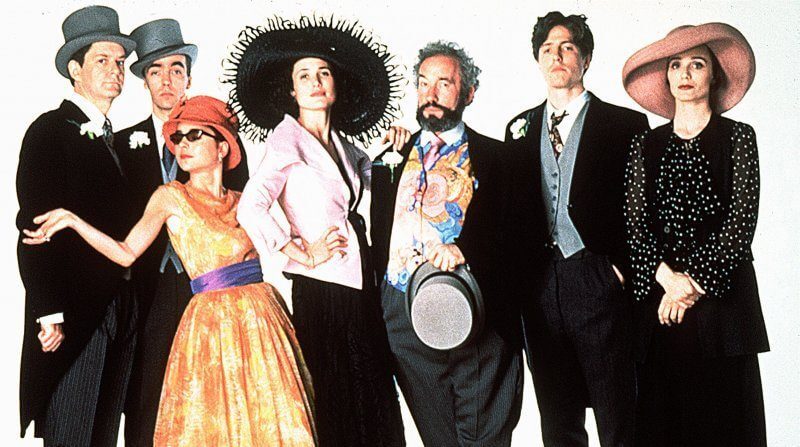 In troubling and lonely times, a good romantic comedy can help you feel better about life.  London has been the setting of dozens of romantic comedy films over the years, and we have covered some others in the past.  If you've already gotten through the previous ten, have a look at these five romantic comedies set in one of the world's biggest cities.  Each of these films presents a different relationship that is full of love and laughter.  If you think there is something that we might have left off, you can share that film with us in the comments.
Man Up
This 2015 StudioCanal film features Lake Bell as a single woman in her 30s who gets confused for 40s divorcee Simon Pegg's blind date.  Their fake relationship eventually gives way to a real one but is threatened when the real blind date shows up.  London's Waterloo Station provides the real kick-off to the plot where Bell's Nancy first meets Pegg's Jack.  Other places appearing in the movie include Southbank, Bloomsbury Lanes bowling, and the Golden Jubilee Bridges.
I Give It a Year
When Nat (Rose Byrne) and Josh (Rafe Spall) decide to get married seven months after they met at a party, no one thinks it's going to work.  Not long after, the realities and issues of being married hit them in hilarious ways, and they make some surprising realizations about their future.  St. Pancras Station, Spice of Life in Soho, and numerous London streets appear throughout the film.  Wrotham Park is the location for Nat and Josh's wedding reception at the beginning of the film.  Besides Byrne and Spall, the movie also features Anna Faris, Olivia Colman, Stephen Merchant, Minnie Driver, Jason Flemyng, and Simon Baker.
Imagine Me & You
And speaking of couples that may not be right for each other, imagine meeting the love of your life on your wedding day.  Piper Perabo plays Rachel, who meets florist Luce (Lena Headey) on her wedding day to Hector (Matthew Goode).  As the attraction grows between Rachel and Luce, the rift grows between Rachel and Hector, though things end well for everyone involved with plenty of witty dialogue throughout.  As for locations, Hector works in the Riverside office building with a view of Tower Bridge, Luce's flower shop can be found at 38 Chalcot Road, and the site of Rachel and Hector's wedding at the beginning is All Saints' Putney.
Last Chance Harvey
Featuring Dustin Hoffman and Emma Thompson as Harvey Shine and Kate Walker, Last Chance Harvey finds American divorcee Harvey meets statistician Kate on his way to his daughter's wedding in London, an event he's been all-but-excluded from by his ex-wife.  He meets up again with Kate later, and their conversation turns into a burgeoning relationship. Harvey's daughter's reception takes place at the Grosvenor House Hotel, Heathrow Airport is where Harvey and Kate first meet, and their relationship grows in many beautiful parts of the city such as Maida Vale and South Bank.
Four Weddings and a Funeral
The movie that put Hugh Grant on the map as a star and made Richard Curtis famous as a rom-com writer, Four Weddings and a Funeral sees Grant's Charles attending all of his friends' weddings while still searching for his own love.  At each wedding, he keeps running into Carrie (Andie McDowell) and the two eventually fall in love.  The events of the film feature several London locations including St. Bartholomew the Great Church, the Old Royal Naval College Chapel, and the National Film Theater in South Bank.  Charles's flat can be found at 22 Highbury Terrace in Highbury Fields.