Mobile apps have changed the way many of us travel in London. They've enriched trips and made them better. One way they've made them better is getting a ride when you need one. Apps like Uber and Lyft have changed the game in many major cities for taxis. The problem is that in London, there was an already entrenched and well respected Taxi trade that resisted these changes. The result is that there are actually a half dozen or more taxi or ride-hailing apps for London. On our recent trip to London, we decided to test them all and give our verdict on which ones are the best to use.
Lyft
Left does not work outside of the USA and in London. I learned this when I opened the app to try and use it. They probably plan to expand to London eventually, but as of spring 2017, it's not available in London.
Hailo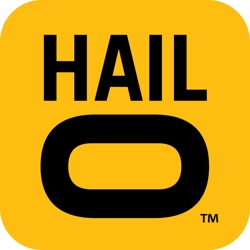 I have a long history with Hailo, for several years this was the preferred app amongst London Black Taxi drivers because you could only hail Black Taxi drivers with it. Hailo made some changes that proved unpopular with those very drivers and many abandoned it. But there are a ton of Black Taxi drivers that still use it, and you can now reserve different types of rides but the focus is still Black Taxi Drivers. On my last trip, the app stopped working for me. The account was frozen; it would not take my cards to hail a Taxi. This was very frustrating. Their tech support is VERY slow to respond to issues. So I stopped trying to use it on that trip.
A few days before we left for our recent trip to London, I was determined to get the app to work and after going back and forth with their tech support (who were initially very slow to respond – it took several days to get a response), I was able to get the app ready to go for the trip.
When we arrived in London, I wanted to test Hailo first as it was the one I was most familiar with. When I opened the app to use it, it didn't bloody work. I kept getting an 'unexplained' error message. I immediately emailed customer support and then didn't get a response for the rest of the trip. So, not impressed with Hailo so far.
Eventually, I figured out on my own that the problem was my credit card. I fixed that problem and was finally able to use the app once. I used it to hail a ride to take us to the Sky Garden in the City of London. I hailed a cab, it got to our hotel within minutes, and we were on our way. The rate was almost £15, which seemed a bit steep to go just a couple miles. But once the cabbie found us, everything went smoothly, and I was billed without money having to change hands.
So, all in all, a mixed experience.
And now, as I write this, it turns out that Hailo is now being replaced by a new app called mytaxi. I learned this after I launched the app to check on the trips I took to write this article. So, now I have a whole other app to test the next time we're in London. I just hope their customer support is better. They really need to respond quickly when the apps breaks while you're trying to hail a ride.
Gett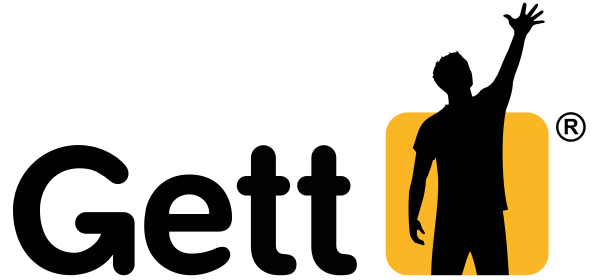 After the Hailo debacle a few years ago, I learned that Gett was now the preferred app to hail Black Taxi Drivers, so I was excited to test this one (as hopefully drivers wouldn't be surly with you for using it). The best part of the app is that it tells you what the fare is going to be before you book the taxi. We used this app the most and were very happy with it. We were always able to get a taxi within a few minutes. They were always Black Taxi drivers, and they were nice and courteous. We used this app four times. You can also use the app to book a private hire car, if you want; but we weren't interested in that. There were a few instances where we couldn't get a taxi, but that was due to the vagaries of cell phone signals and GPS locating.
The best part about these apps is not having to remember to carry the cash on you to pay the driver, though you can pay with cash if you like. You get a lot of local color with Black Taxi drivers, at least the ones who are friendly and want to have a chat. There are plenty that don't.
Gett worked the most smoothly of all the apps we tried.
Uber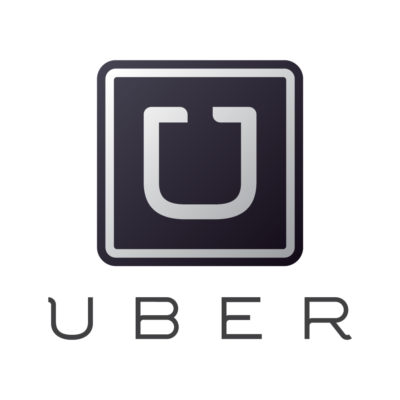 Uber has a troubled reputation. On the one hand, it has changed taxis in many major cities for the better. On the other hand, the business itself has many practices that disturb consumers. And then there are the horror stories of Uber drivers who commit crimes. The biggest criticism is that Uber doesn't employ any drivers directly, they're all independent contractors with little training. So, hailing an Uber is a leap of faith that you have a good driver who knows where you're going. Uber is very unpopular in London with Black Taxi Drivers because it is hurting their business. Uber Drivers in London hold mini-cab licenses, which do not have the years of work needed to get a Black Taxi License.
Still, in the interests of work, we tested the app a couple of times. It works the same way as Gett or Hailo does accept it hails only Uber drivers instead of Black Taxi drivers. The rates are much lower (which is why they're such a threat to Black Taxis who have to charge higher rates – rates which are heavily regulated). We used it for a short trip from our hotel to Rules restaurant, and the driver had no problem dropping us off. We paid £5. A black taxi would have been at least £10.
We next used the app on a Sunday to get to Greenwich. Greenwich is quite a ways out from central London. A Black Taxi would charge at least £40-50 to go that far on a weekend (and as a consequence, we would normally take the Tube or a boat). We hailed an Uber, and the 45-minute drive cost us £16.46. Quite a deal. We were lucky there was no traffic at all, so the trip was very quick.
Next up was a trip from our hotel to Kensington Palace (see our review of the new Princess Diana exhibition here). As it was quite a ways to go, the trip still only cost is £10 (black taxi would have been between £15-20). The downside was that the driver did not know where to drop us off for tourists to access Kensington Palace. We managed to find our way, but it illustrated that the drivers can often have no local knowledge. We used Uber one more time for a trip to the Ritz to have a drink at the famous bar there before we went to dinner and saw a show. It cost £5.
All the drivers we used were perfectly nice, at no point did we fear for our safety. None of them were locals, each one was from a different country but they all spoke English perfectly well. Many were happy to chat so we got an interesting cultural lesson as we heard their stories and why there were driving for Uber.
We got an earful from an Iranian driver about our new President's recent immigration policies. That was the only time we were really irritated – we came all the way to Britain and still had to hear about the state of American politics. Still, I couldn't help but feel bad about using the app and paying the low prices that we did. These drivers are working essentially for peanuts to make Uber the biggest player in rides in London (at which point they will undoubtedly raise prices). Very rarely does one feel economic inequality in practice, and Uber is a lesson in unequal transactions.
Addison Lee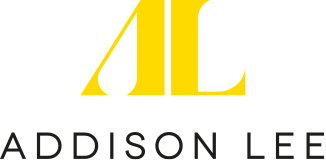 Addison Lee was the final app we tried. Despite a name that makes it sound like a high-class dating service, Addison Lee has been a player in pre-booked London taxis for many years. Unlike Uber, Addison Lee owns its fleet of taxis and employs the drivers directly. As a consequence, they focus on the higher end of the market because their fleet is nicer and their drivers better trained. Their prices match this level of service. You can use it to hail a ride anywhere in London and get picked up just like Uber and Gett. However, you can also use it to pre-book a taxi for a future trip. As I had a £15 coupon sitting in my email box, I decided to use the service to book our ride from our hotel to the airport the day we left.
I booked the ride easily in the app from my phone two days before we needed to go to the airport. Then I realized I made a mistake and was easily able to update my booking. The big different here is that you actually pre-pay for your ride, so I was charged within a few hours. The regular rate from my hotel in Soho to Heathrow Terminal five would have been about £65, but with my coupon is was only £49.85, still cheaper than a black taxi driver (we saw drivers advertising their £65 rate to the airport, I've seen others charge more). So, we didn't get a bad deal.
He was on time; he loaded our bags. The car was new, clean and quick. The driver was not overly friendly, and he did not speak to us the entire trip. Which is fine, I guess. He dropped us off where we needed to be. We didn't hit any traffic, and we arrived with plenty of time for our flight.
Overall, very pleased with the whole experience. I didn't feel as guilty as when I used Uber.
Overall Verdict
So, now the question is – what Taxi app do you use when in London? We would recommend using Gett for hailing Black Taxis for short journeys. If you're traveling further afield, Uber is certainly much cheaper, and you'll get there, but you have to make ethical compromises to use the app. Many people won't care about this, many people do. That's really up to you. I don't think we'll use Uber anymore.
We want Black Taxis to continue to exist; they are a treasured part of London culture (even when they give you a bad experience). Paying a little extra to make sure they continue to exist is worth it; to us at least, many may disagree. I would definitely use Addison Lee again to go on a long journey or to go to the airport. But only if I have a coupon (and they appear to send me one every month, so get on their email list)!