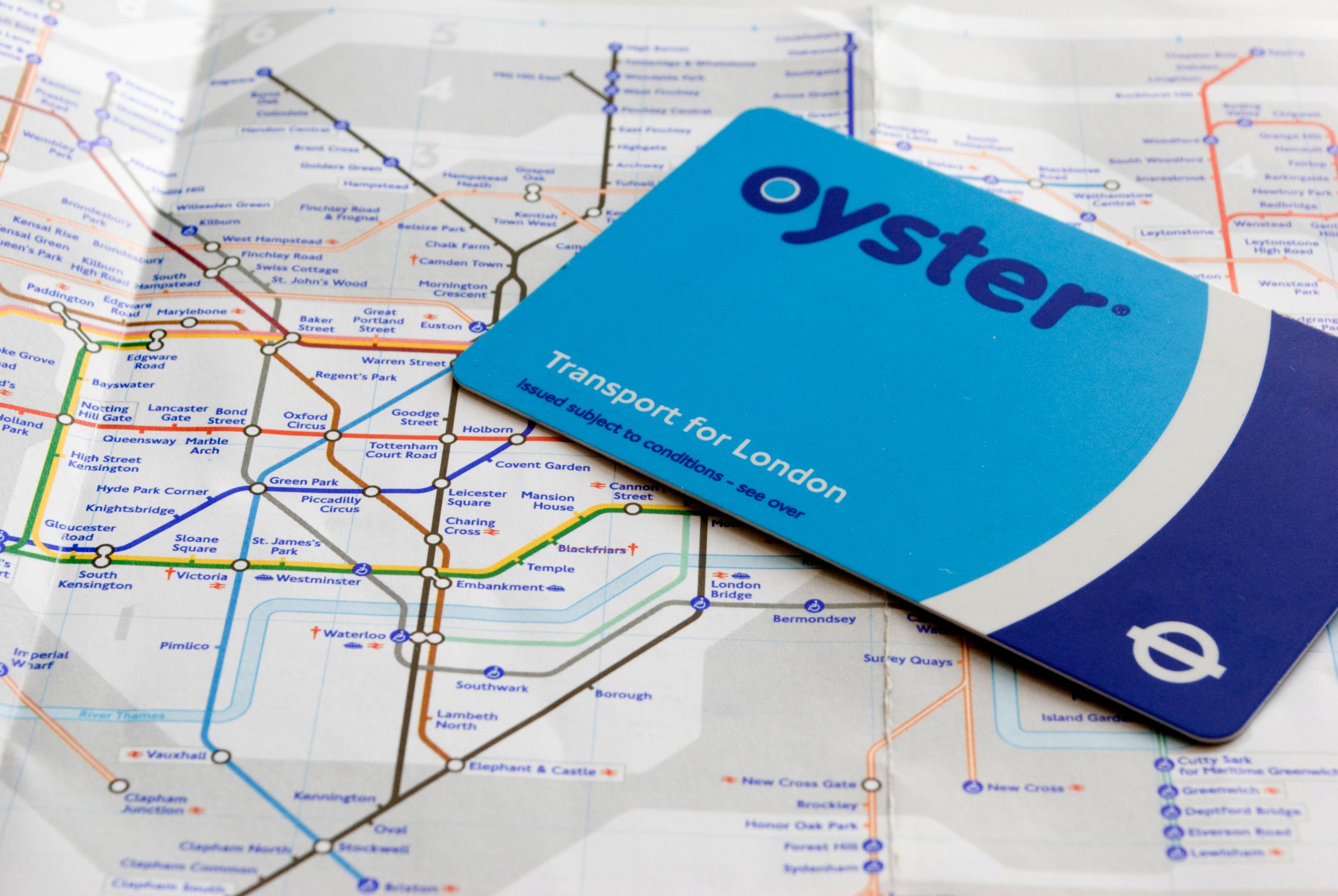 Traveling anywhere can present some inherent logistical (and financial) challenges.  Wherever you go, knowing some of the tricks can help you get around, save on your stay, and find extremely fun things to do.  In common parlance, these tricks and shortcuts in life are also known as "hacks" and can be very helpful for everyday life.  London certainly has no shortage of hacks that tourists can take advantage of when they visit the city.  We've included ten of our favorite London tourist hacks below, and if there's anything you want to add, you can do so in the comments.
Visitor Oyster Cards
London has one of the best public transport systems in the world, and you'll want to take full advantage of that with an Oyster Card for use on busses, Docklands Light Rail, the London Underground, and more.  Both the regular Oyster Card and the Visitor Oyster Card are pay-as-you-go, but the former is more for people who live in London are going to be in the city for an extended period of time.  Getting a Visitor Oyster Card lets you skip the lines for tickets and can be mailed to your home before a trip.
Take Advantage of London Transport Zones
And speaking of travel, Transport for London divides the city into nine "zones", each of which may have different rates for traveling between them. If you plan on using the London Underground but don't want to get a Visitor Oyster Card or a Travelcard, you may choose to schedule your activities each day based on the zone in which those locations are located.
River Busses and Public Buses
Tour buses, whether on London's roads or the River Thames, can be a great way to see the city and get some extra information from knowledgeable tour guides.  However, if you just want to sightsee and don't care to pay extra for the lecture, taking river buses or your average red Routemaster public transportation is a much cheaper option. 
Free Museums
While some museums in London do have ticket prices, there are plenty of free museums throughout the city that you can enjoy. Dozens of London's museums are free to enter, including big names like the British Museum, the National Gallery, and the Natural History Museum. There are also plenty of smaller, quirkier museums that are free of charge such as the Horniman Museum, the Museum of Childhood, and the Cinema Museum, amongst others.
Buying Theater Tickets the Day of the Show
Certainly, most people want to buy their theater tickets well in advance of their trip, but what if I told you that you could get great, affordable seats by just showing up to the ticket windows?  Plenty of shows don't sell all their tickets before the curtain call, and sometimes people return their tickets if they can't go.  Checking individual websites and ticket kiosks in London might really pay off if you give it the chance, since those tickets will be sold at a discount (since it's better to play to a full house). 
London Pass
Having taken advantage of the London Pass myself, I can't stress how helpful it is for getting around London and finding fun things to do. The London Pass is in many ways a single ticket that gets you into numerous places from the Tower of London to Shakespeare's Globe Theater. It also pays for several tours and offers discounts to other activities throughout the city. They'll even help you get a Visitor Oyster Card for a discounted rate.
Hostels and Rental Apartments
Hotels are great, but pricey.  If you just need a place to rest your head at night and plan to eat or drink out on the town, looking into a hostel or a rental apartment might be the best option for your stay in London.  Hostels also aren't all like military barracks bunk beds with many offering private rooms for one or more guests.  Staying in a rental apartment can offer you the chance to cook your own meals with ingredients from local markets, making for a cost-effective and memorable trip. 
Free Water Refills
Hydrating when you're out all day is massively important. London is keenly aware of that fact and has refillable water stations spread throughout the city. Over 100 new drinking founts have been installed in London that also come with the feature where you can fill up your water bottle, so there's no excuse not to drink your water and you're running around the city.
Reusable Coffee Cups
A little can go a long way when you're saving money during your trip, and reusable plastic or metal coffee cups certainly help. Starbucks, Costa, Pret-A-Manger, Greggs, and numerous other cafes throughout London offer anywhere up to 25p discounts for using more eco-friendly cups, so it's worth bringing one with you for your morning latte.
Rental Bikes
Another cheap way to get around the city, especially for active types, is the use of a bike hire. Such schemes are popular in many major cities throughout the world and for a nominal fee based on how long you ride, you can easily rent a bicycle and take it from point to point. A scheme championed by former London Mayor and former Prime Minister Boris Johnson, the bicycles earned the nickname "Boris Bikes" after him.