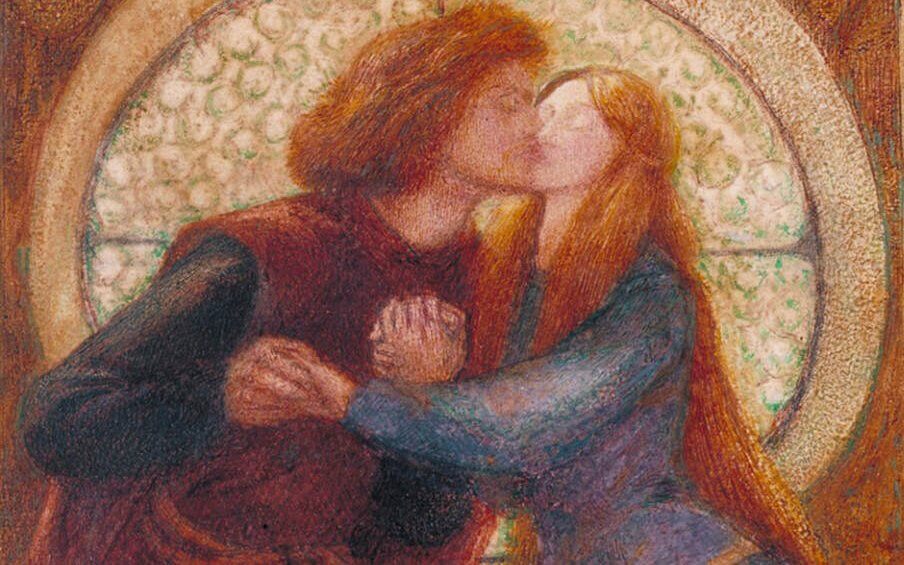 When you visit London's museums, of which there are more than a few, you may be at a loss for what to see.  Sure, there are plenty of paintings, artifacts, sculptures, and whatnot that are on display throughout the year, but what if you want to see something different?  Fortunately, every London museum, from the British Museum to the Museum of London Docklands, has special exhibits that run for a limited time during the year.  We're going to share with you ten exhibitions that we think you should catch during 2023, and if there are any you're excited about, you can share them with us in the comments.
War Games – Imperial War Museum
Video games such as Call of Duty or Medal of Honor have become popular with gamers all over the world, but have you ever thought how real combat affects the games or how they can be used to train soldiers?  This exhibit at the Imperial War Museum covers nearly forty years of combat-style video games with conflicts ranging from WWI to the modern day with artifacts, industry expert testimonials, and interactive exhibits.  The exhibition began on September 20, 2022, and runs through May 28, 2023.
Nalini Malani: My Reality is Different – The National Gallery
If you've visited the National Gallery in the past, you're probably familiar with some of its most famous works already. However, artist Nalini Malani is ready to literally change how you experience those pieces of art. Malani is the National Gallery's first Contemporary Art Fellow and has created 25 illustrations using an iPad that will challenge your perception of paintings by everyone from Caravaggio to Johann Zoffany. The exhibit runs from March 2 to June 11, 2023.
The Rosettis – Tate Britain
If you think the counter-culture movement got its start in the 1960s, the Tate Britain has a lesson to teach you. In the 19th Century, artists Dante Gabriel Rosetti, his wife Elizabeth Siddal, and his sister Christina Rossetti set out to change the norms of British society in art and literature. Individually and together, the trio pushed the boundaries of love, sex, and lifestyles in Victorian Britain. An exhibit dedicated to their works and careers is available to visit from April 6 to September 24, 2023.
Saint Francis of Assisi – The National Gallery
The National Gallery's Exhibit of the life and works of St. Francis of Assisi is the first of its kind in the United Kingdom. As part of the exhibit, the National Gallery seeks to explain how his theologically radical ideas and commitment to the poor can have meaning in the modern day. The museum presents a series of images of St. Francis and his impact on dialogue between religions impacted and can still influence how we get along today. The exhibit runs from May 6 to July 30, 2023.
The Offbeat Sari – Design Museum
The sari has been a part of traditional Indian attire for centuries and became part of British culture along with the many Indian and Afghan immigrants who came to the UK in the 20th Century.  Modern styles and fashion have influenced how this garment has developed in the present day, and the Design Museum will show both the sari's complex meanings and what designs have to say about it today.  The exhibit runs from May 19 to September 17, 2023. 
Summer Exhibition – Royal Academy
Not all art exhibits in the city take place in a traditional museum—or even feature professional artists who've been around for decades (if not centuries). The Summer Exhibition is a one-of-a-kind art exhibition that has an open submission policy, meaning that everyone from the most seasoned artists to amateur doodlers can enter. What's more, the Royal Academy has hosted the Summer Exhibition for 255 years—uninterrupted—since 1769. This year's exhibition runs from June 12 to August 20, 2023 and since much of the art is up for sale, you might be able to take a piece home.
DIVA – Victoria & Albert Museum
In an era before movie stars and platinum albums, opera singers were the celebrities of the day.  DIVA at the V&A is an exhibit celebrating the fame achieved by many of the Victorian era's most well-known opera singers.  Through costumes, music, art, photographs, and more artifacts of the period, the V&A will take visitors on a journey to explain exactly what it meant to be a Victorian diva.  The exhibit runs from June 24, 2023 to April 7, 2024. 
Take One Picture – National Gallery
Take One Picture at the National Gallery is yet another exhibit that proves you don't have to be a famous artist to get your works displayed in a major museum. This exhibition features the artwork of children from across the United Kingdom. It shows off the talent of these young artists and highlights the importance of arts education in schools. The National Gallery hosts the exhibit from July 13 to October 15, 2023.
Tree Houses at Kew – Kew Gardens
Many of us had tree houses growing up, but nothing like what will be displayed at Kew Gardens during Summer 2023.  This joint venture between Kew Gardens and the Museum of Architecture will display several dazzling tree house designs over the gardens' 320 acres.  Part of the exhibit will feature a competition between tree house designs, so it's likely that any visitors will see some very unique perspectives on what a tree house is and what it can be.
Wildlife Photographer of the Year 59th Annual Exhibition – The Natural History Museum
Descend into nature with this annual exhibit held at the Natural History Museum from October 13, 2023 into 2024.  Lovers of wildlife from mammals to mollusks, will want to gawk at the hundreds of wildlife photos that enter the competition and engage more deeply in how our actions affect these wondrous creatures.