For centuries, London has been the home of ruling powers.  From the native chiefs to the Romans and finally the long list of Britain's monarchs, the city has not only been a seat of power, but it has been a home as well.  Many palaces and former Royal residences can be found in London, though many of them currently remain unused except as museums to their former owners.  However, there are five that are still occupied by various members of the Royal Family.  While some will be familiar and well-known, others are less so to the general public.
Kensington Palace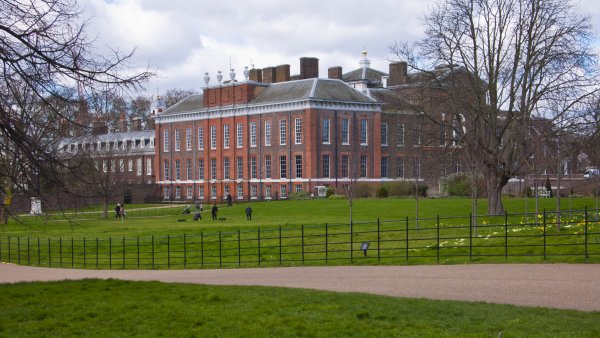 Kensington Palace has been a Royal residence since the 17th Century, it was built by Sir George Coppin and became the home of King William III and Queen Mary II after becoming joint monarchs in 1689.  After their deaths, it became the residence of Queen Anne and was later the birthplace of Queen Victoria, though Victoria would come to prefer another home on this list.  King George II would become the last monarch to live in the palace, and from the time of King George III-onward, it would be a home for other members of the Royal Family.  Presently, it is the home of the Duke and Duchess of Cambridge and their children, as well as the Gloucesters and Prince Harry.  What's more, being a Historic Royal Palace, it's also a major tourist attraction, though the residences aren't typically available to tour.
Wren House
While part of the Kensington Estate, Wren House (also known as Wren Cottage) is currently the abode of Prince and Princess Michael of Kent.  This part of the palace was named for Sir Christopher Wren, who expanded upon and made several improvements to the palace for William and Mary.  While they may be royalty, the Kents don't get to live there for free and pay rent to Her Majesty, the Queen.  This has been a source of some controversy as Prince and Princess Michael have to perform Royal duties for which they are not paid, leading to them receiving some help to make rent payments and getting some bad press.
St. James's Palace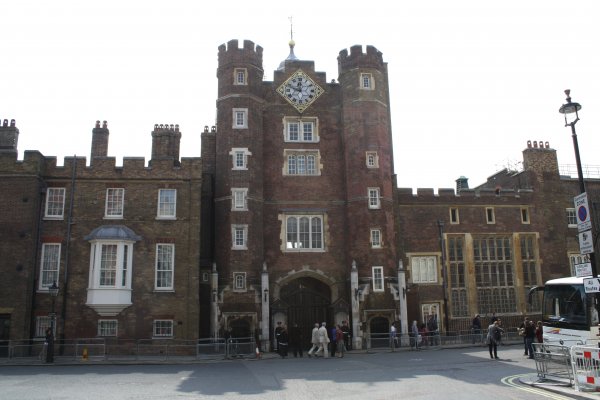 Technically the official residence of the sovereign (though not the official residence of Queen Elizabeth II), this status is the reason why all ambassadors are admitted "to the Court of St. James", though monarchs have not lived there for a long time.  It was commissioned by King Henry VIII and built in the Tudor style, one of many residences in which he lived over his reign.   Several monarchs were born there, including King Charles II, King James II, Queen Mary II, and Queen Anne.  The Hanoverian monarchs were the last ones to live there, with King George III moving out for Kew Palace.  It is currently the home of Princess Anne, her husband, Sir Timothy Laurence, and Princess Alexandra.  Unlike Kensington, St. James is actually closed to the public, though the Royal Chapel remains open as a working church.
Clarence House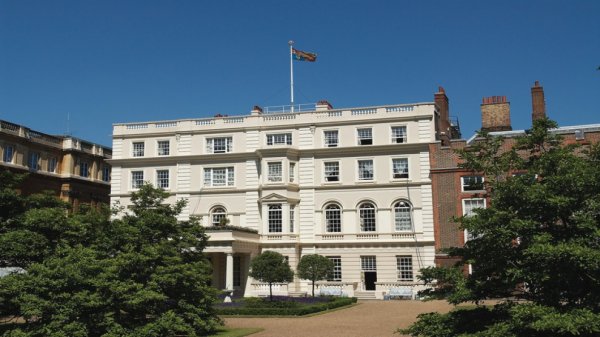 Attached to St. James's Palace, Clarence House is presently the home of Charles, Prince of Wales and his wife, Camilla Parker-Bowles, Duchess of Cornwall.  John Nash designed the home, which was built between 1825 and 1827.  It had been commissioned by King William IV when he was only the Duke of Clarence, and after him, it became the home for other members of the Royal Family.  Prior to its occupation by the Prince of Wales, it had housed his grandmother, Elizabeth, the Queen Mother, and his parents after their marriage but before her ascension to Queen.  While St. James may not be open to the public, Clarence House is available for tours during the summer, though the tour is limited to rooms on the ground floor.
Buckingham Palace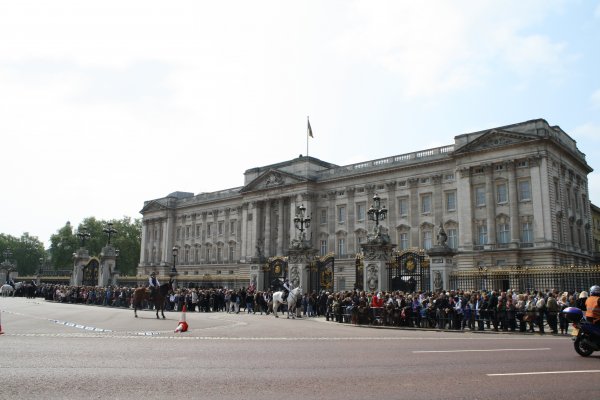 Built for the Duke of Buckingham in 1703, King George III acquired it for Queen Charlotte, at which time it became known as "Queen's House" and was the birthplace of 14 of their 15 children.  It didn't become the residence of the monarch until Queen Victoria and Prince Albert moved to it in 1837 on her ascension.  The palace originally had three wings, but the famous East Wing, the palace's public façade, was constructed in 1847.  For a period of time after Albert's death, Victoria left the palace and would only live there for brief periods during the remainder of her life.  Buckingham Palace has remained the primary residence of the monarch ever since, with its most current resident, Queen Elizabeth II, moving in in 1952 when she became Queen.  Buckingham Palace is available for tours during the summer and fall months and offers several packages for visitors.